barre3 Challenge: January 4th – 31st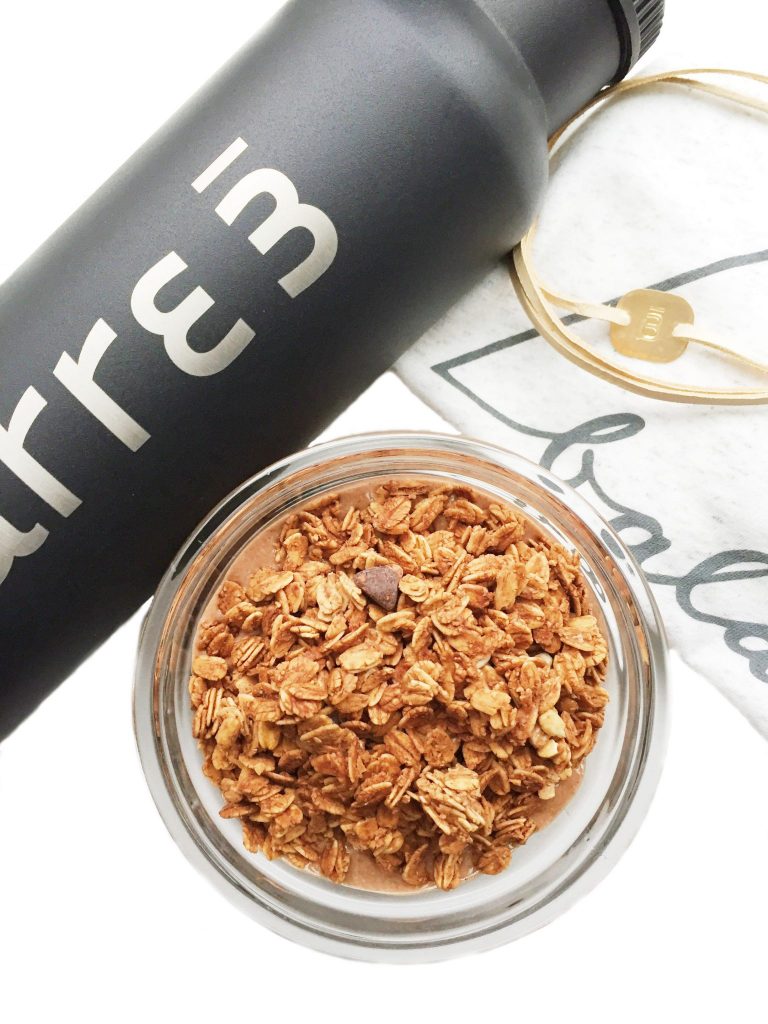 barre3 Challenge: January 4th – 31st
A couple weeks ago I mentioned how barre3 was one of my favorite workouts here in NYC. I kid you not when I say I was never really into working out until this past May and I owe a lot of that to barre3. I stumbled upon a free class voucher in my local Lululemon store and after I took the class, I was HOOKED. The barre3 studio is in the West Village which is conveniently walking distance from my apartment. It is so flipping clean I always joke you could lick the floors if you want to (gross but you get the point). Not to mention the barre3 family is just so warm and welcoming. The staff and instructors are so wonderful and always want to make sure their clients are enjoying themselves.
I luckily was able to take a class with the Founder of barre3, Sadie Lincoln, a few months ago – can you imagine how star struck I was? It was so amazing to have a full hour of barre3 taught by Sadie. My favorite part was how similar it was to each and every other class at barre3. That showed me how well trained each instructor is.
Now fast forward a few months and it's already the holiday season, like WHAT?! How did it turn from the beautiful summer weather to cold winter here in Manhattan? It is definitely harder to stay motivated to work out during the winter time and especially during the holiday season.
Well, I have some exciting news for you! Barre3 is hosting their annual Challenge during the month of January (post holiday bootcamp – sign me up!), and I want YOU to do it with me. No studio is even required! You can take classes with Sadie Lincoln in your living room and do the whole thing in the comfort of your own starting at $10 a month thanks to barre3 online workouts (these are my favorite of all the barre online workouts by the way). This Challenge is totally feasible and is a great way to stay motivated to workout and balance off those Gluten Free Peanut Butter Blossoms (or maybe that's just me who ate one too many – oops!).
To participate in the challenge, each week you'll take four 60-minute classes either online or in studio, do one 10-minute online workout, and make one barre3 recipe. What makes this even more special is that Barre3 Founder, Sadie Lincoln, is going to help you every step of the way with weekly podcasts, live Q+A sessions (the first one is 1/4 at 5pm PT with functional nutritionist Andrea Nakayama!), and more. I'm also here for you too. Many of my recipes are barre3 approved, so feel free to pull some of your favorites make them throughout the month.
So are you ready to get moving and learn how to embrace a healthy nutrition philosophy (without ever feeling hungry or deprived)? All you need to do to join is subscribe to barre3 Online and you'll get access to the Challenge. Be sure to use the promo code b3rachelmansfield at checkout to enter a chance to win a gift card to barre3 Online for 12 months. The workouts and recipes won't be live on the Challenge Hub until January 1st, but you'll get immediate access to hundreds of body-shaping workouts ranging from 10 to 60 minutes, delicious, satisfying recipes, and more.
Challengers, be sure to mark your calendar for January 4th at 5pm PT so you can tune in to the first live Q+A session with Sadie Lincoln and her functional nutritionist, Andrea Nakayama. They will answer all of your questions about barre3, nutrition and why you this challenge is such a wonderful community to join!
So let's get ready to pulse, squeeze, and kick our booties into shape with the barre3 January Challenge. I can't wait to do this with you!
If you have any questions about this please don't hesitate to email me.
xx, Rach