Delicious + Healthy Thanksgiving Recipes to Make from side dishes to breakfast and brunch ideas to dreamy desserts! Gluten-free, paleo and plant-based options too.
Raise your hand if you still mooch off of relatives when it comes to Thanksgiving..
Yup same guys, same. I know one day Jordan and I will be hosting Thanksgiving for our families, but I do love having someone else do majority of the cooking and prep and all the things for us still. Especially with all the cooking I do all week – ha!
Jord is patently counting down until when we can do it. But luckily he loves to cook and make turkey and all the traditional Thanksgiving recipes. It is also one of his favorite meals of the year. He lives for the stuffings and the art of making turkey and all of the things.
Me on the other hand, don't go hating me because I am not obsessed with Thanksgiving food. Yes, I love turkey and a lot of the sides. And I love me some pie. But if I had to rank all of the holiday recipes, it's not my fave. But I love love getting our family together and now seeing Ezra enjoy all of the food just warms my heart.
I have rounded up all of my favorite Thanksgiving recipes from the blog that are perfect if you someone who is going to a relatives and doesn't want to feel totally like a lazy bum (like I felt for years). I always bring some side, desserts and make a fun breakfast recipe for us in the morning. This may be one of the only round ups online for Thanksgiving recipes that is all breakfasts, desserts and sides. But that's okay – I know you guys and your friends and family or even just yourselves will love these recipes as much as we do.
Delicious and healthy recipes to bring to Thanksgiving this year:
Breakfast and brunch ideas for Thanksgiving:
The Best Vegan Cinnamon Sugar Pumpkin Donuts
Healthy Apple Pie Oatmeal Pancakes (gluten-free)
INSANE Cinnamon Roll Waffles with Cream Cheese Glaze
Healthy Gluten-free Pumpkin Pancakes
The Dreamiest Paleo Pumpkin Cinnamon Roll Bread
Paleo Apple Cinnamon Crumb Muffins
The Best Gluten-free Pumpkin Bread Ever
Gluten-free Baked Cinnamon Sugar Donuts (egg-free + nut-free)
Homemade Gluten-free Cornbread Pancakes
The BEST Paleo Cinnamon Rolls Ever
Dessert recipes to make for Thanksgiving: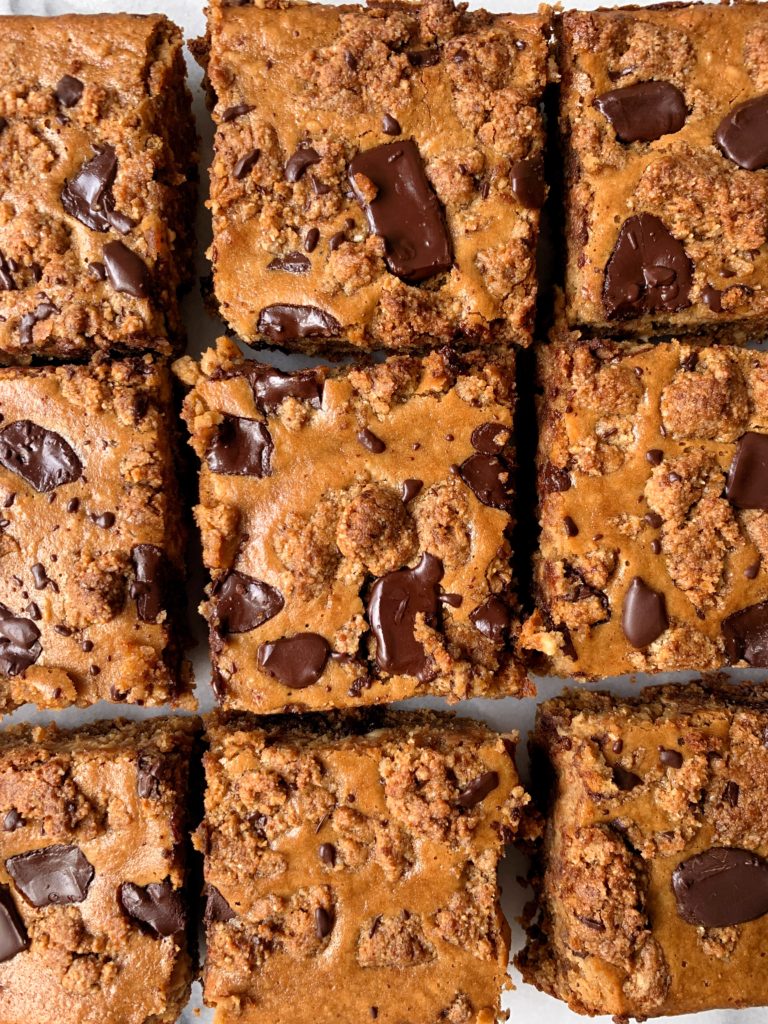 Vegan and Paleo Pecan Pie Bars
Paleo Chocolate Chip Pumpkin Cookie Skillet
The Best Ever Flourless Paleo Pumpkin Brownies
Vegan Apple Pie Crumb Bars (paleo + gluten-free)
Gluten-free Apple Pie Stuffed Snickerdoodle Cookies
Vegan Pumpkin Peanut Butter Pie with Cookie Crust
Gluten-free Chocolate Chip Cookie Cheesecake Bars
The Best Paleo Apple Pear Crisp Ever (gluten-free)
Healthy Flourless Brownies (nut-free + gluten-free)
Healthy Gluten-free Cheesecake Brownies (grain-free)
Peanut Butter Cup Pumpkin Rice Crispy Treats (no marshmallows)
Side dishes to bring to Thanksgiving dinner: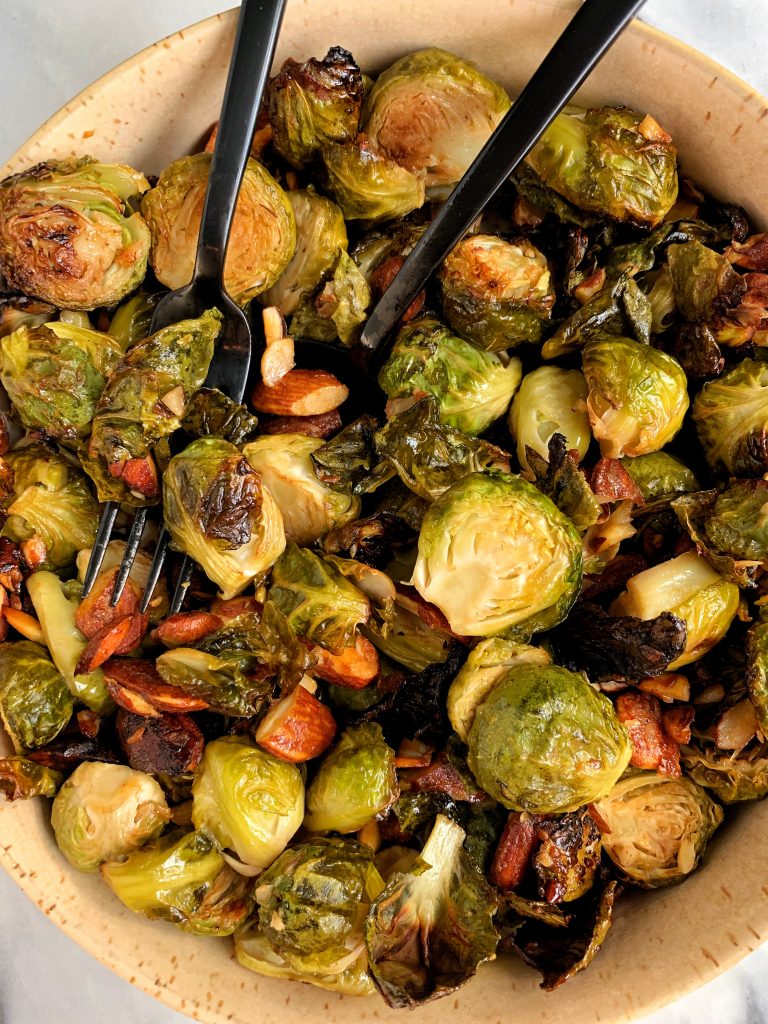 Vegan Pumpkin alla Vodka Sauce
Brussels Sprout and Kale Slaw with Honey Mustard Dressing
The Ultimate Thanksgiving Salad
Gluten-free No-Boil Pumpkin and Spinach Baked Pasta
Deliciously Healthy Pumpkin Corn Muffins (gluten-free)
The Easiest Savory Veggie Grain-free Biscuits
The Easiest Healthy Mac & Cheese (gluten-free)
The Easiest Paleo Pumpkin Chili Recipe (Whole30)
Easy Honey Mustard Brussels Sprouts with Toasted Almonds
The Best Vegan Creamy Tahini Caesar Salad (gluten-free)
My Favorite Air Fryer Japanese Sweet Potato Fries
Oven-Baked Everything Bagel Spice Fries (vegan)
Hasselback Potatoes with Garlic Basil Pesto (Whole30)