When I tell people that I am a recipe developer, I always get this weird look.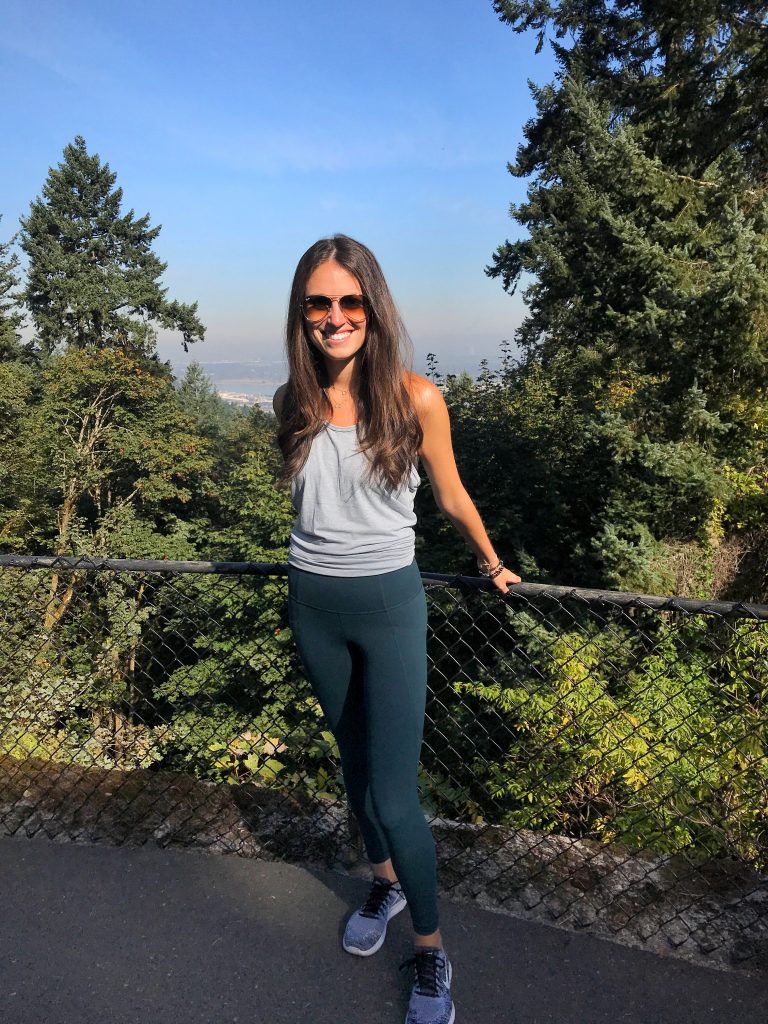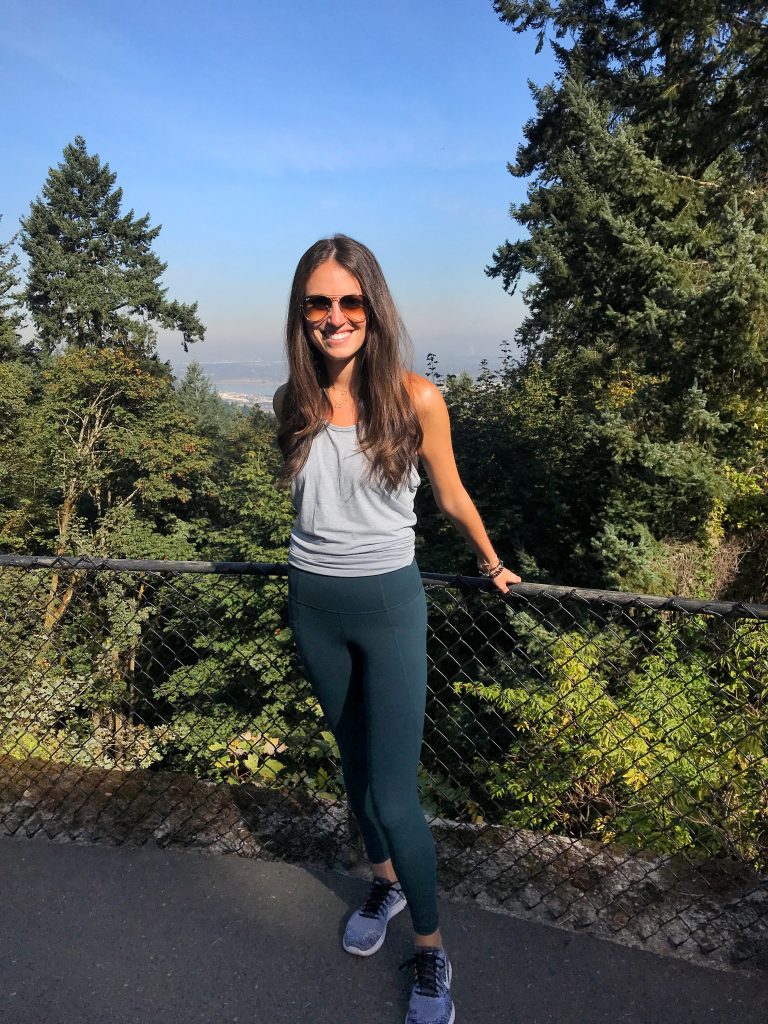 Either they are confused on how in the world I make a living doing that or they are usually thinking to themselves "how is she that size and works with food 24/7?". And to be honest more often than not I am asked "how do you stay so skinny if you test recipes all day?" Despite the fact that the word "skinny" makes me cringe (we can address that in a different post), I am here today to share with you a little behind the scenes on my career as a recipe developer and how that has influenced my fitness journey and routine.
If you assume that I am surrounded by food 24/7 and constantly am trying new products, recipes and have a fridge full of tupperware, you are 100% correct. Food plays a huge role in my life. Sounds pretty funny saying it out loud but it is true. Food blogging comes with a lot of food. I eat everything I make. I try a ton of new products each week and I wouldn't have it any other way. I want to have my cake and eat it too. And brownies and cookies and guacamole.
I do not diet or label the way that I eat. I'm not a vegetarian, I'm not paleo, I am Rachel. I don't obsess over food like I used to. I have had my up's and down's when it comes to my food journey (more on that here) and for the first time in my 27 years on this earth, I am confident with my body mentally and physically. I don't have a six pack or a really tight tush but I have happiness, confidence and I enjoy the extra jiggle on my legs because after seeing what life is like without it, it isn't so pretty.
Up until three years ago, I engaged in very little physical exercise..like ever. I tried the whole sports and dance thing at a young age. To spare you that saga, I was cut from field hockey after a year, never made the competition dance team and really had trouble finding my place in the athletics department. I tried pretty much every single sport thanks to my supportive and hopeful parents, but never really found my niche. And to be honest, I still haven't found the physical activity I excel at, but I have found happiness in moving my body for the first time in my life.
When I started creating more recipes and food blogging, I quickly began to learn how much food I would be surrounded with daily. I didn't want to stress out over it or become afraid of food again. I didn't want to test 3 types of cookies in one day and feel a sense of guilt or stress. Instead I went into this career with a balanced approach. I knew that if I wanted to test banana bread and eat dessert daily, I was going to need to start moving my body as much as my mouth (haha!).
I'm not exactly a huge workout gal but I have found what works best for both my body and mind, which is what is most important in my option. I'm breaking down what I do on a regular basis and what my fitness routine is like here..
I walk, a lot…
Living in the Manhattan area, this was pretty easy since you have to walk or use your legs to get around. Whether that's to go to the grocery store, run an errand, commute to work, etc. It is a much more active lifestyle than the suburbs where you drive everywhere. Even now that I live in Hoboken, I am driving more and see how somedays I will be less active than others. But I always go for a walk and stretch my legs before I start my day. It is the best form of free exercise and I do believe walking is a solid form of exercise.
I am not a runner and really can't even run 1/2 a mile without complaining or being bored. I absolutely love to walk though. I aim to get 10k steps everyday. Somedays it is a few less and somedays more but I have found that simply walking and moving my legs around does my body good as well as my mind. It clears my head, allows me to step away from the kitchen and has introduced me to my own form of low impact fitness.
I also plan to call a friend or schedule conference calls during my walks to keep things efficient. I find when I am away from my apartment and out of the kitchen, I am more focused on my conversations and less worried about decorating a smoothie bowl.
When traveling especially, walking has been an awesome way to get free light exercise in. Plus you get to explore the city or town you are in by walking around by foot. It is an amazing way to see the sights and get some movement in! Plus it costs $0 extra dollars 😉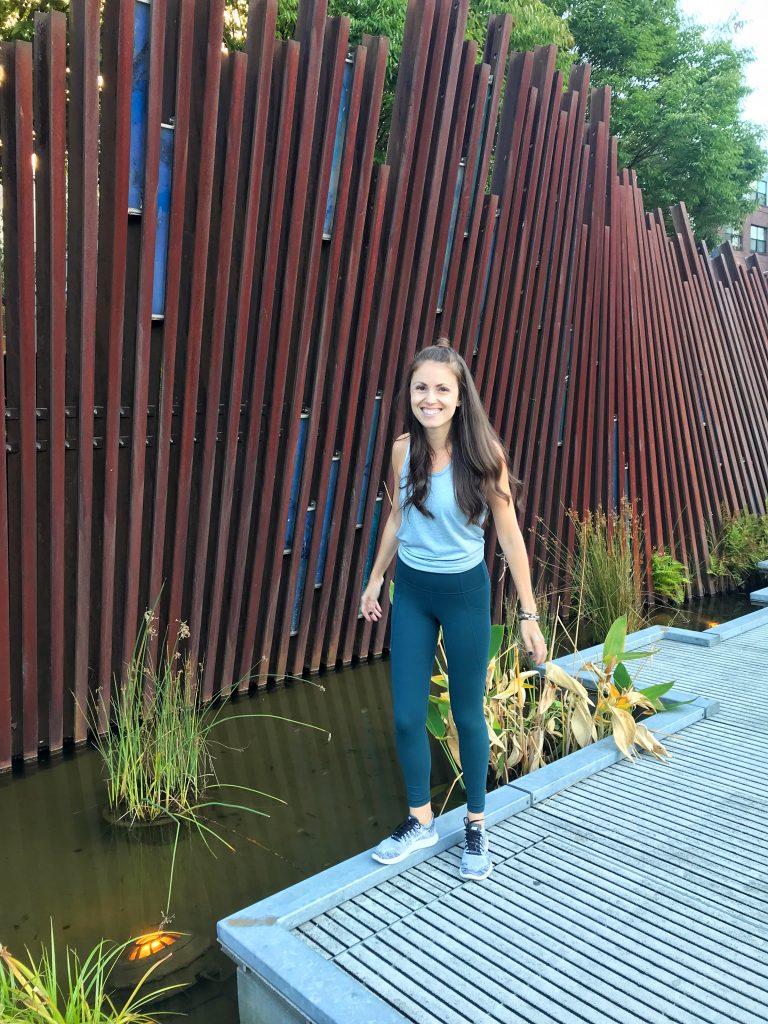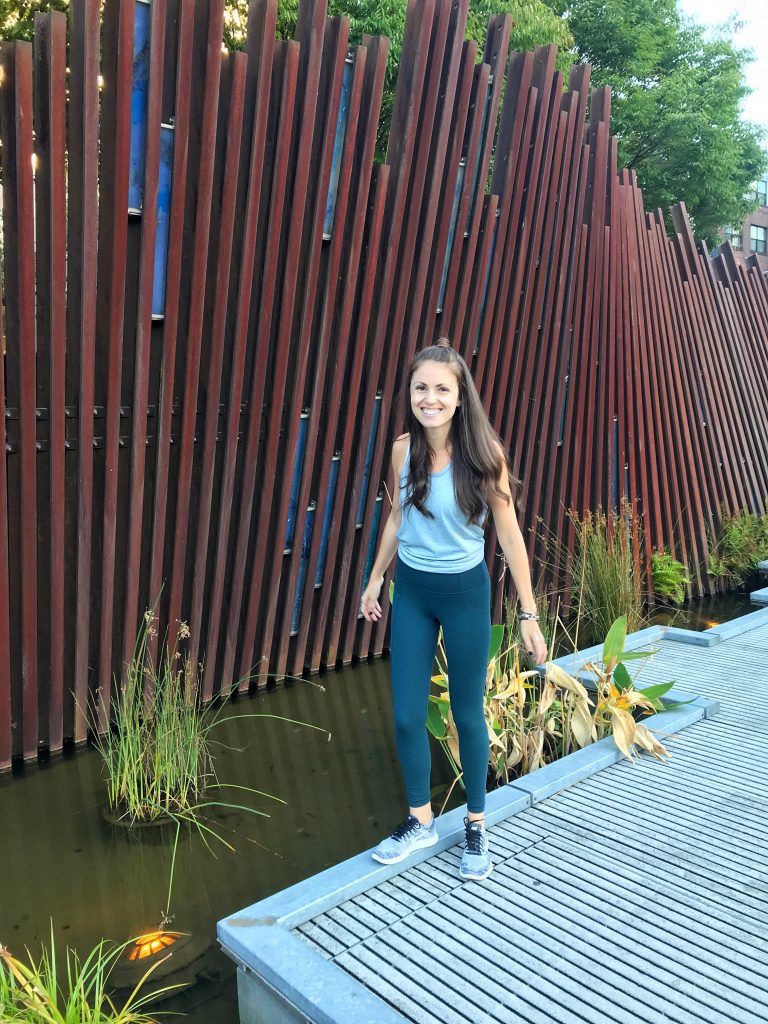 I found studio classes that work for me…
I was in an Athleta store a couple years ago and saw free vouchers for a local barre class in the city. I took a couple with me as barre always sounded really intriguing. I had no idea what it was and assumed you just did ballet but with weights, but I wanted to try it out. Plus I told myself that if I wanted to work with food, I needed to find "balance" for my mind more than anything.
I went to my first class at a studio in the west village and pretty much fell in love. I loved that I had 60 minutes in a room with amazing music, inspiring instructors and I left feeling a burn. That is when I became hooked on going to boutique fitness classes.
My body shakes during barre class and I leave feeling like I did my body good as opposed to a high intensity workout. I have tried a lot of the class offerings around me. HIIT, cycling, rowing, hot yoga, kickboxing, you name it. I don't love all classes (HIIT and cycling are not for me ha!) but I do love the studio class routine. You go into a room, have an instructor tell you what to do for 45-60 minutes and it really helps me to shut off my mind.
This is also how I have a sense of community working from home. I typically go to class 3-4x a week. Sometimes it is less and sometimes it is more, all about listening to your body! But from going to the same studios often, I have created a community at each, which has been amazing. This motivates me to work out as well and continue to go to class.
I attend workout classes more so for the mental state I am in when I leave, than the physical part. It clears my head before heading back into the kitchen. I also do my best thinking and recipe brainstorming when I am there. Probably because I am without my phone and likely hungry for my next meal, ha!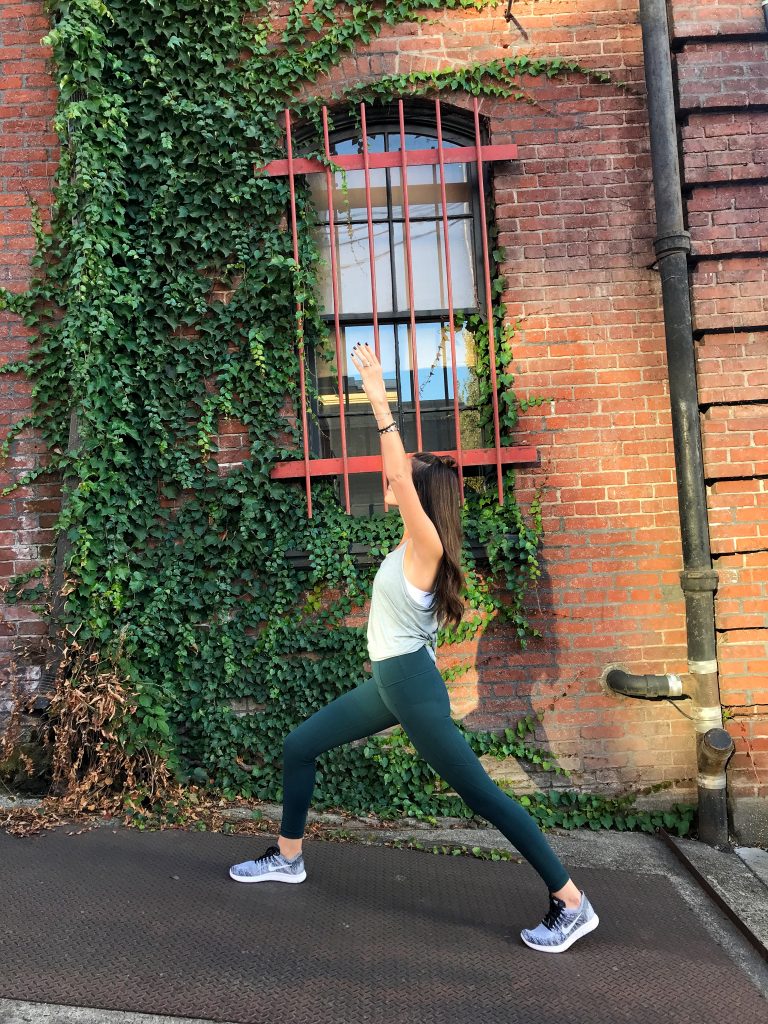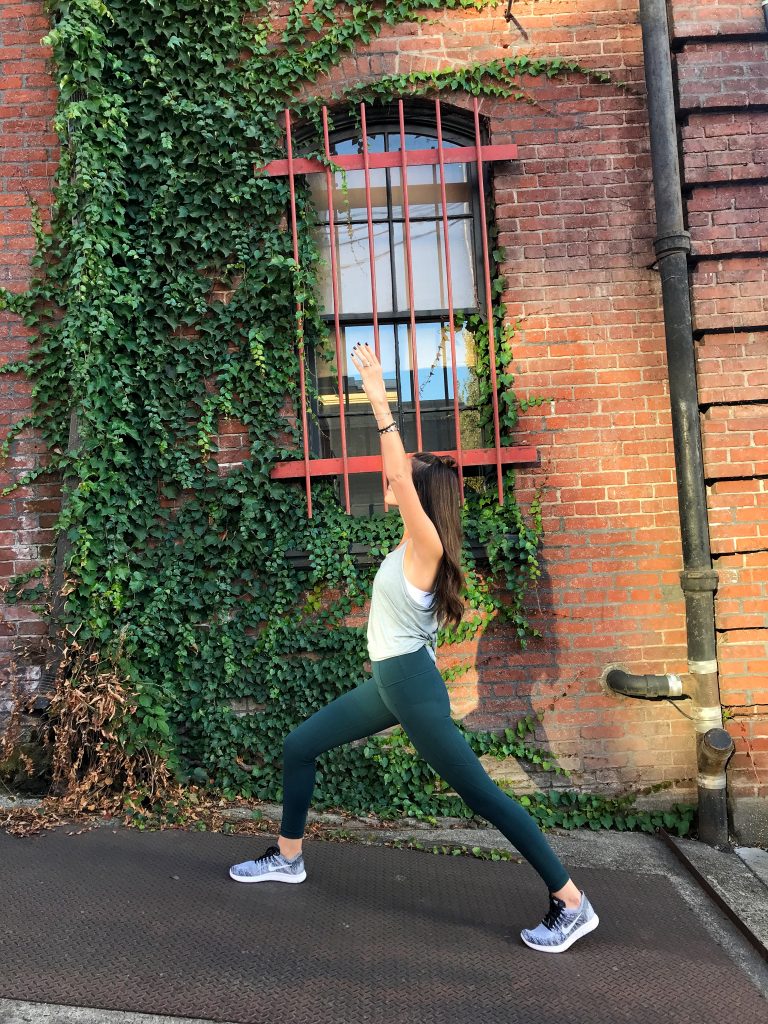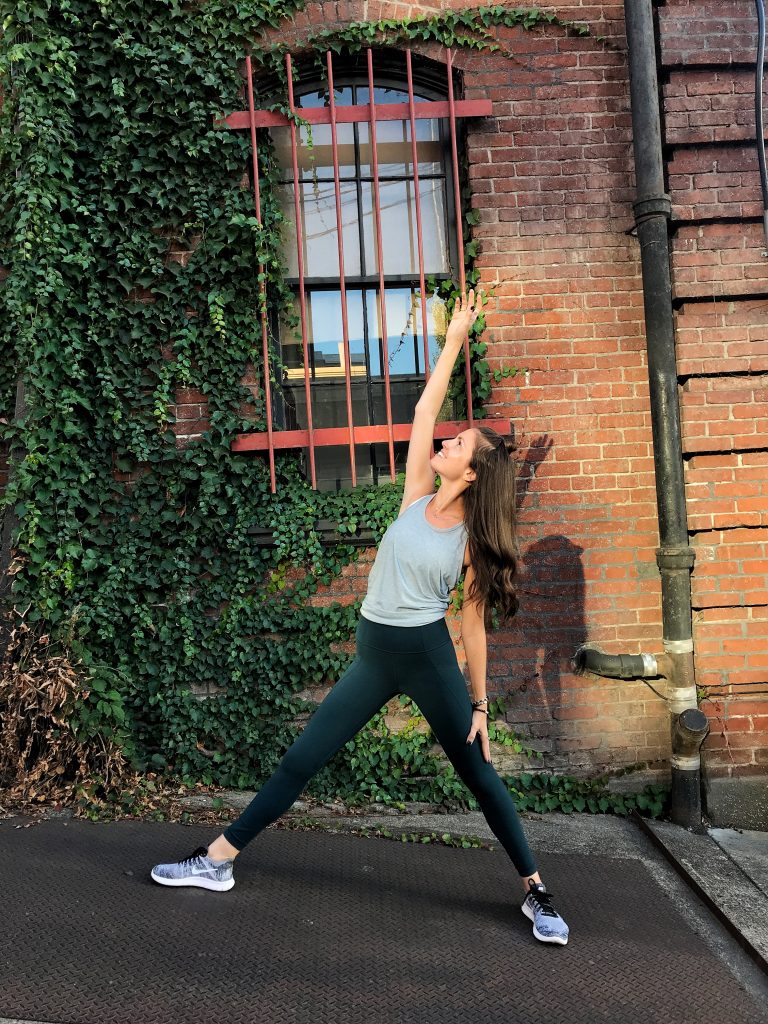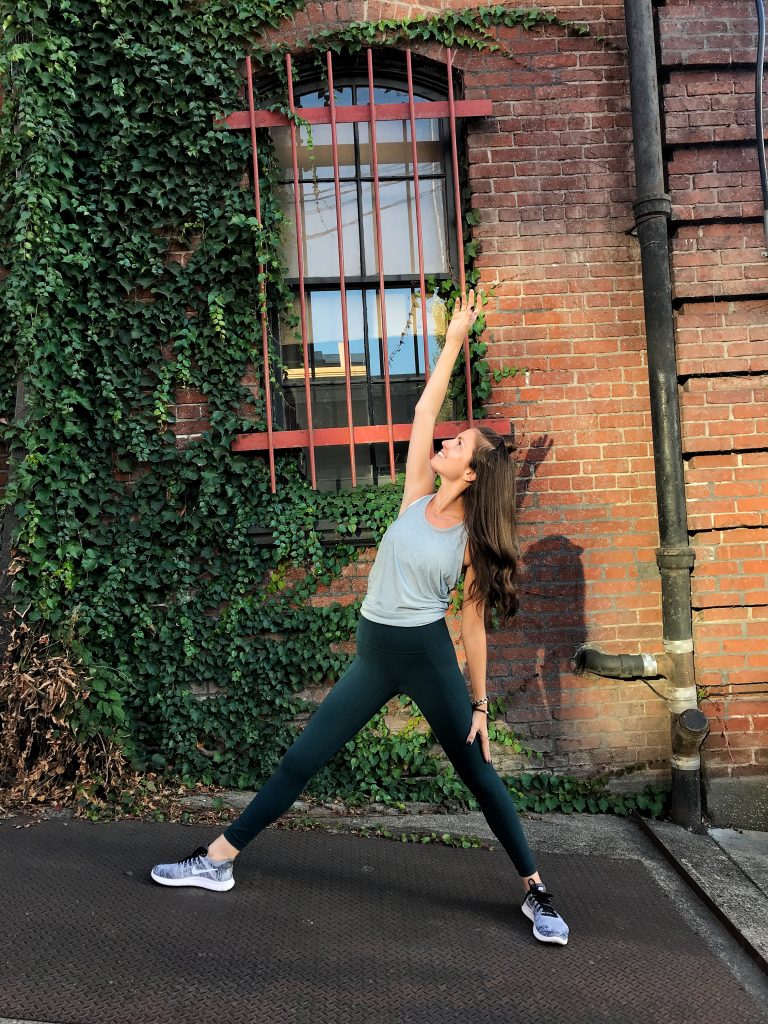 I got comfy in my athleisure wear…
Where were trendy workout clothes when I was in college? We used to wear bell-bottom yoga pants and sweatshirts from the bookstore because there was no such thing as athleisure then. And it sure wasn't something people walked around in or shopped for like today.
When I got my first pair of trendy leggings, I pretty much fell in love with the fact that I could look "cute" and not button my pants at the same time. I have an absurd collection of athleisure wear and have found that when I have a new workout outfit, I am 100x more excited to actually work out. Talk about motivation. It may sound silly but I get excited to wear a new outfit to The Class or wherever I am going.
Lately I have been obsessed with Athleta's Stash Pocket Salutation Tights. They are likely the softest pant I have ever worn and they are high rise (high rise for life!). Plus they have bonded side-stash pockets so you can store your key, credit card, etc. in there. It is my favorite pant for studio classes. It is made especially for yoga but I have been wearing them to barre they're fab. I am actually wearing them as I type this in Portland (no joke) that is how much I love these pants. I wore them to explore the city too and they were so comfy to walk around in!
I also am not one who can wear super tight tops to workout. I need to feel like I can breath and a loose top with a sports bra underneath is my go-to always. I have the Essence Tie Back Tank and Fully Focused Bra in a handful of colors (if you see me workout, I am likely in this) and love the relaxed fit. You can wear the tie back opened or tie it as well aka two looks in one shirt.
May sound superficial but I can confidentially say that when I have a new outfit to wear to workout, I will 100% be more excited to go!
To sum it up:
Finding your own fitness journey is all about finding what works for you! You may love yoga or hiking or taking a spin class. Or you may be similar to me and enjoy barre and low impact workouts. Regardless of what it is, find something that works for both your mind and body. Because the best benefits I have seen from fitness have impacted my mind more than anything!
xx, Rach
Thank you Athleta for sponsoring this post. It means so much to me to work with brands that I love and who support rachLmansfield!
SaveSave