Dairy free PB&J Stuffed French Toast Skewers, plus The Ultimate Brunch Dish Round Up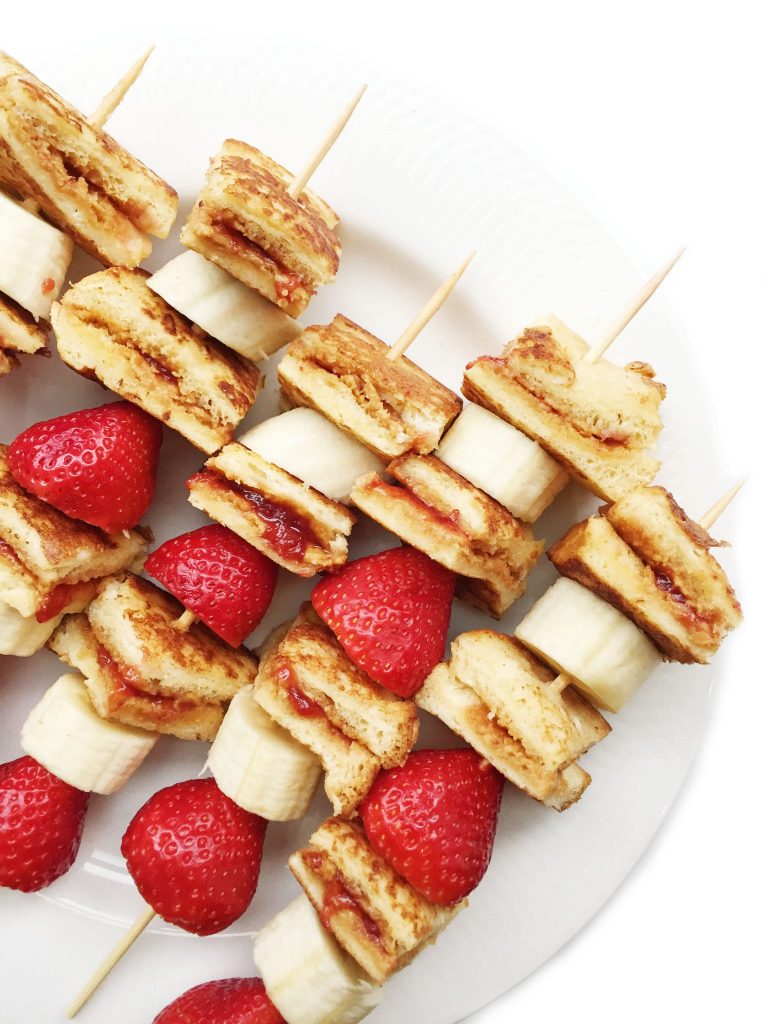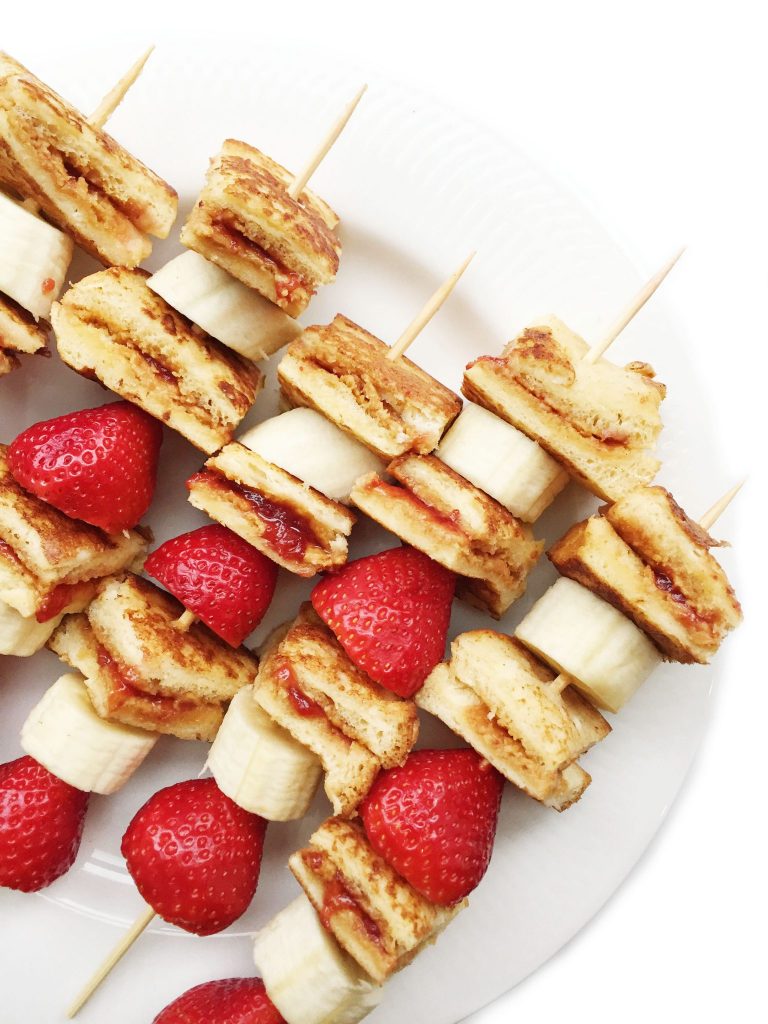 PB&J STUFFED French Toast Skewers. Oh my gosh.
You will now never have to choose between PB&J and French Toast again. Not sure how many of you actually were ever in a position but, you get what I'm saying, right?
These PB&J Stuffed French Toast Skewers are dairy free and oozing with creamy peanut butter and strawberry jelly in each bite. Plus with the addition of fresh berries and sliced bananas, it is the ultimate breakfast/brunch/lunch recipe to enjoy for brunch at home.
Speaking of brunch, did you know that it is one of my biggest pet peeves? The whole concept of brunch makes me cringe. I love breakfast and don't want anyone taking that meal away from me. Then there's also the whole "brunch at 11am" deal that really throws me off. I am up around 7am everyday. The chances of me waiting that long to eat breakfast is absolutely not happening.
But the average 20-something year old living in NYC thrives over the idea of brunch. Brunch outside, bottomless brunch, all you can eat brunch, and I'm over here like "let's meet for breakfast or lunch? I wouldn't feel right having a blog post that has the "ultimate brunch round up" and not give my actual opinion about brunching. Of course I recognize most are not like me and that's why I am still SO excited to share these 5 other delicious brunch ideas with you. If you're like me, call it a breakfast or lunch party and go to town on these recipes because they are seriously drool-worthy and will satisfy anyone's tastebuds.
You'll find 6 total recipes by both myself and some of my fellow blogging gals in this blog post for the most perfect brunch.
[bctt tweet="PB&J Stuffed French Toast Skewers+ The Ultimate Brunch Recipes"]
Print
P&J Stuffed French Toast Skewers
Author:
Yield:

5

skewers

1

x
Category:

diary free, gluten free friendly

Cuisine:

breakfast, brunch
4

slices of your choice bread (I used whole wheat)

2 tablespoons

of creamy peanut butter (you can sub any nut butter you wish)

2 tablespoons

of strawberry jelly (or any jelly)

1/3 cup

unsweetened almond milk

1

egg

1

egg white
Sprinkle of cinnamon
Splash of vanilla extract

1/2 tablespoon

coconut oil

10

–

12

strawberries washed and stems removed

1

banana cut into

2

inch pieces

5

skewers
Instructions
Lay out 4 slices of bread on your cutting board of choice
Smear each slice with peanut butter
Add jelly to 2 out of the 4 slices of bread
Place the peanut butter only slices of bread on top of the PB&J side creating a sandwich
Press down gently
In a shallow bowl, whisk together milk, eggs, vanilla and cinnamon
Grease a large pan with coconut oil so whole pan is coated
at a time, take each PB&J sandwich and dip each side into the wet mixture, making sure it is fully coated
Place both sandwiches on heated and coated pan
Cook for 3-4 minutes on each side
Remove from pan and place back on cutting board
Cut into 3 rows down and across, making 9 cubes in each sandwich
Assemble skewers with sandwich cubes, strawberries and bananas as you wish
Serve with maple syrup and fresh fruit
*I recommend serving this right after making as they are most fresh and flavorful right off the pan*
xx, Rach
Now for 5 more drool-worthy items to make for your brunch:
Strawberry Poppy Seed Muffins by The Almond Eater Strawberry Poppyseed Muffins are the perfect grab-and-go breakfast! Made up of fresh strawberries and drizzled with honey, they're sure to be a hit at any brunch.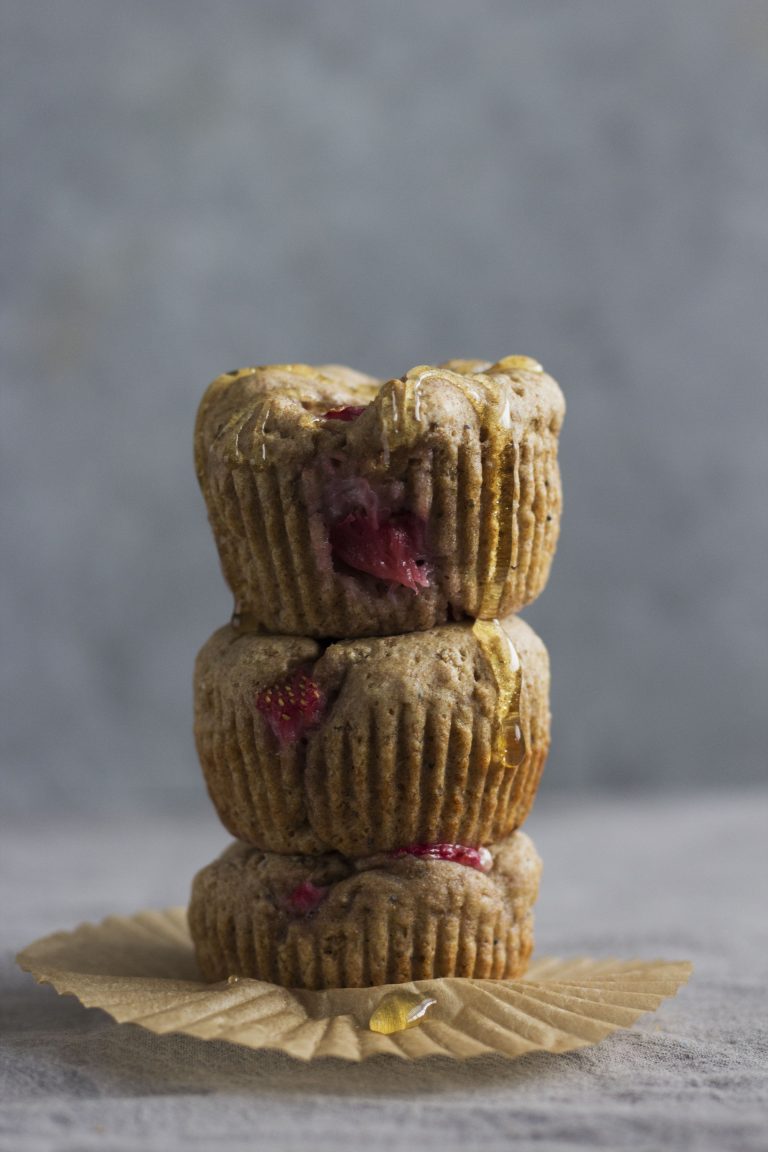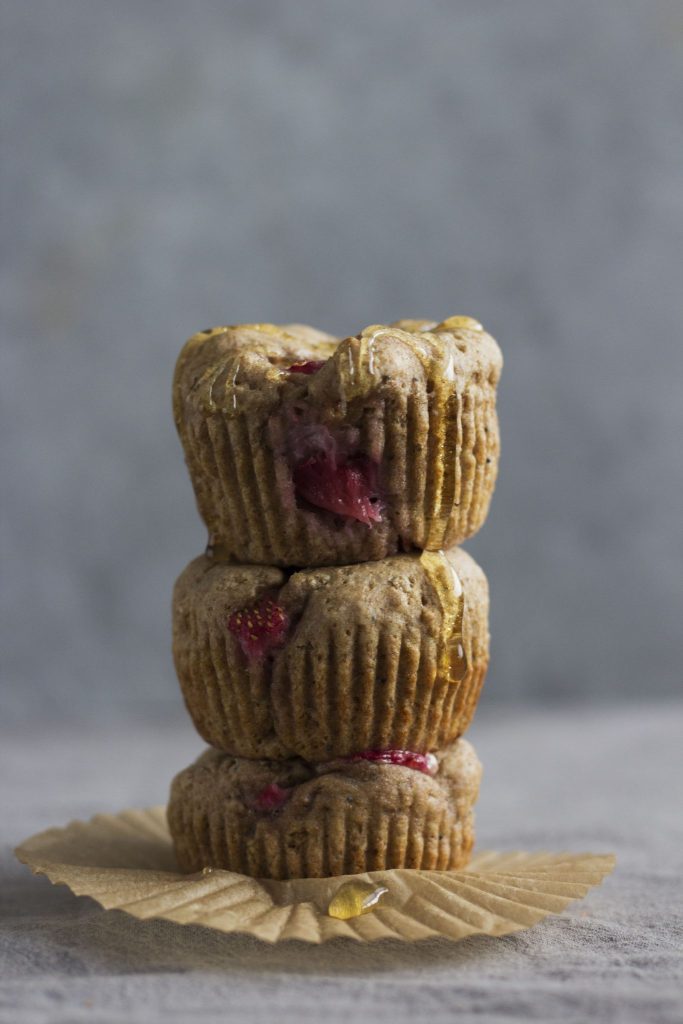 Stovetop Shredded Brussels Sprouts with Lemon Pepper Cashew Dressing by Fit Mitten Kitchen These Stovetop Shredded Brussels Sprouts with Lemon Pepper Cashew Dressing are an easy, flavorful side dish to add to your brunch menu. The homemade, vegan-friendly dressing takes these brussels sprouts to a whole new level!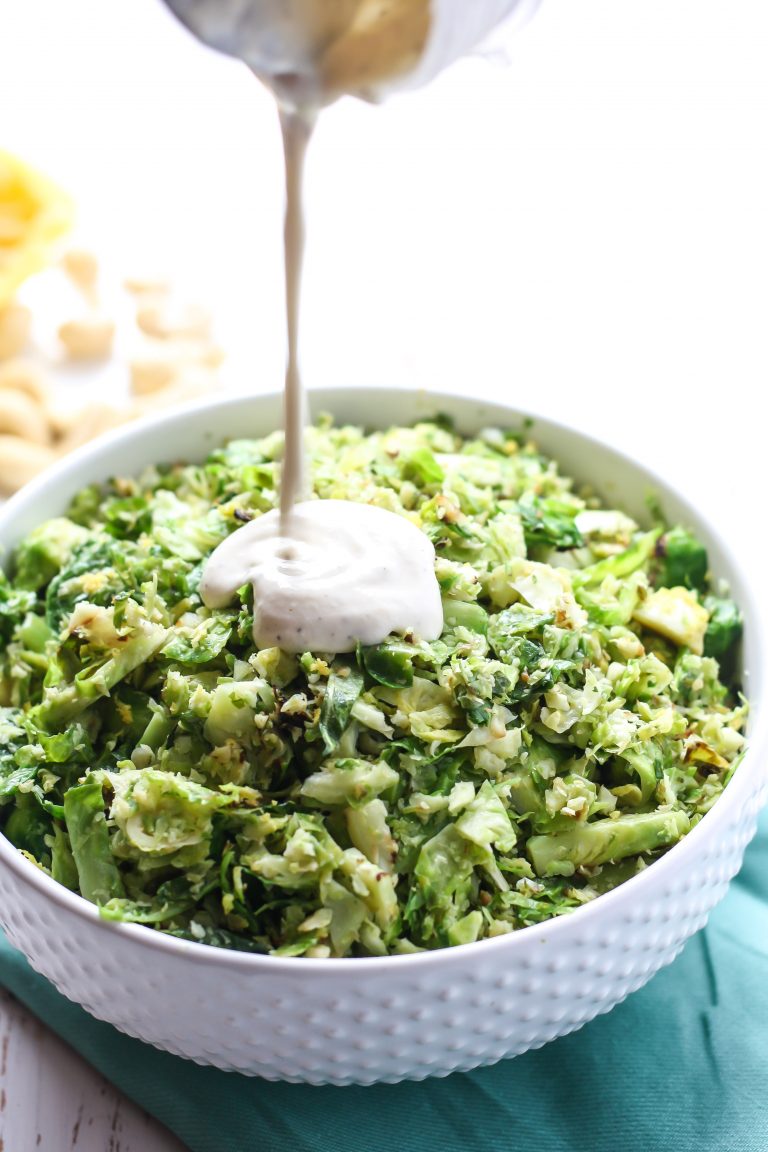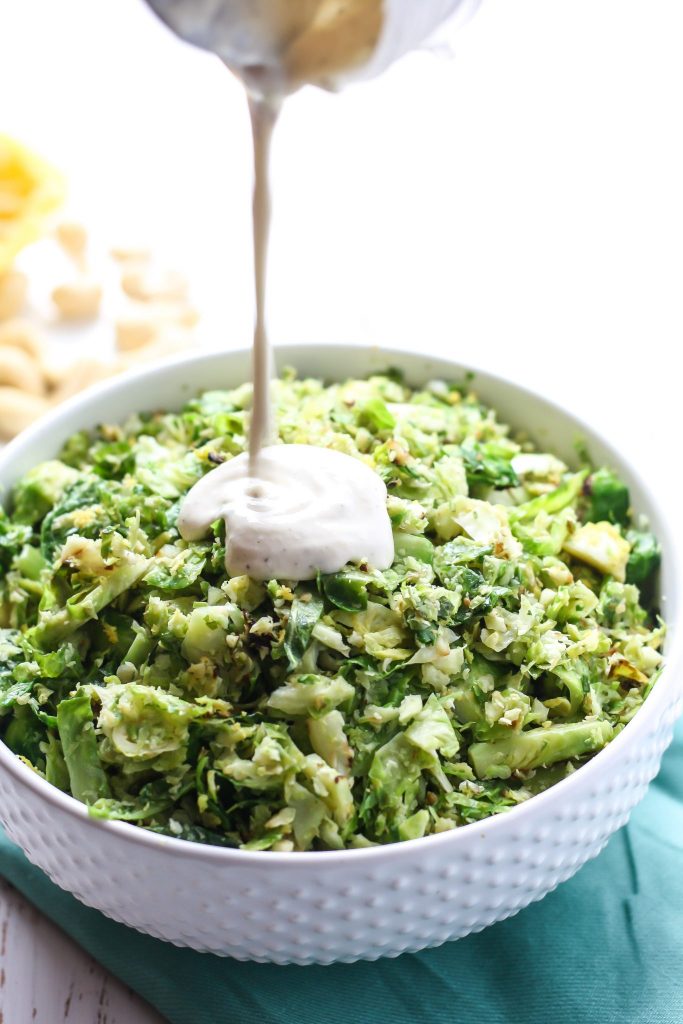 No-Bake Mini Fruit Tarts by The Balanced Berry These mini fruit tarts are the perfect brunch treat. They're incredibly easy to make, lightly sweet and are vegan-friendly!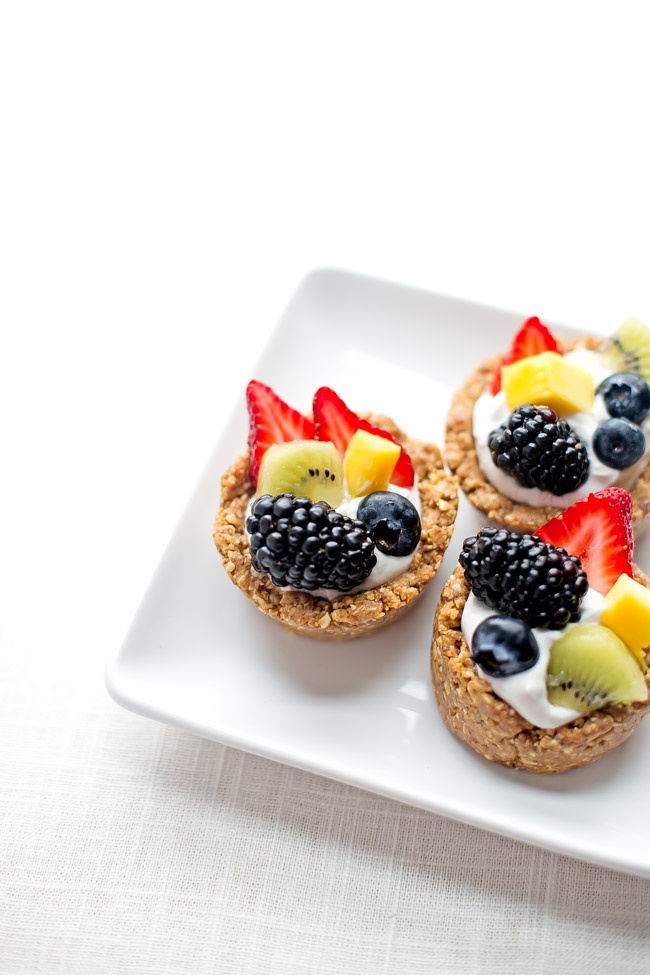 Vanilla Cherry Ginger Smoothie Bowl by In It 4 the Long Run This cherry ginger vanilla smoothie bowl is beautifully balanced with sweet juicy cherries and spicy ginger. But we all know the best part of a smoothie bowl are the toppings.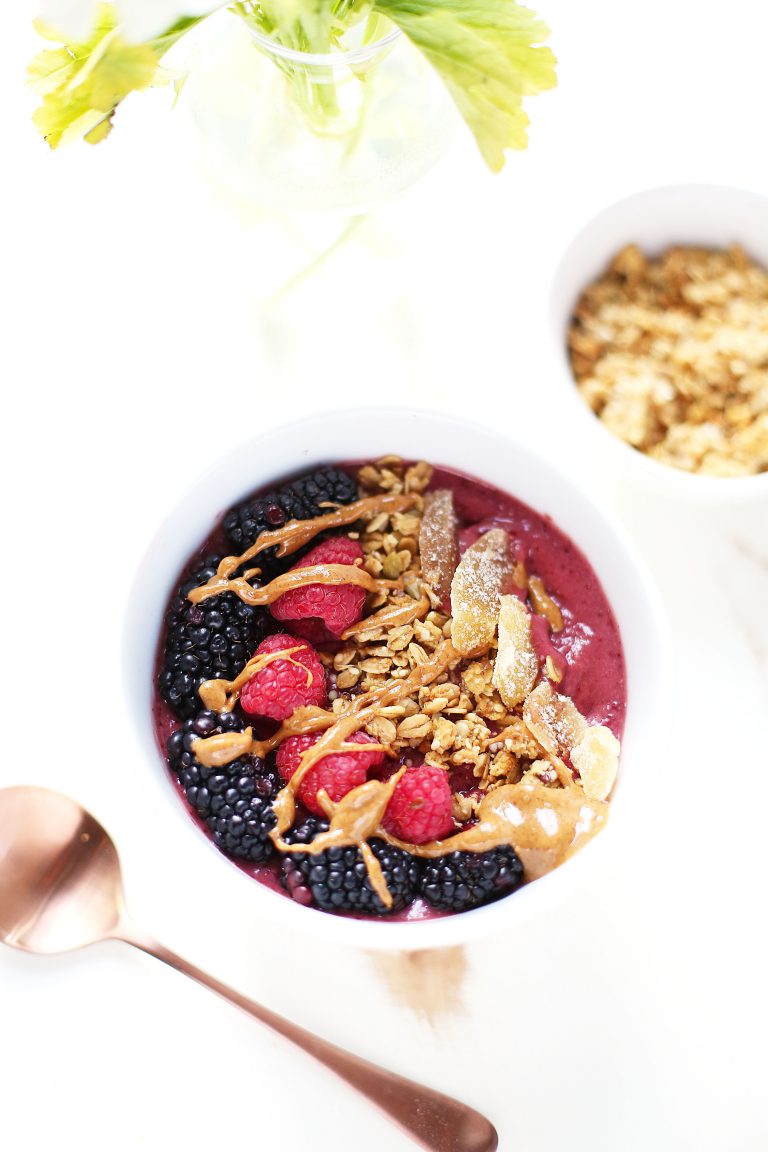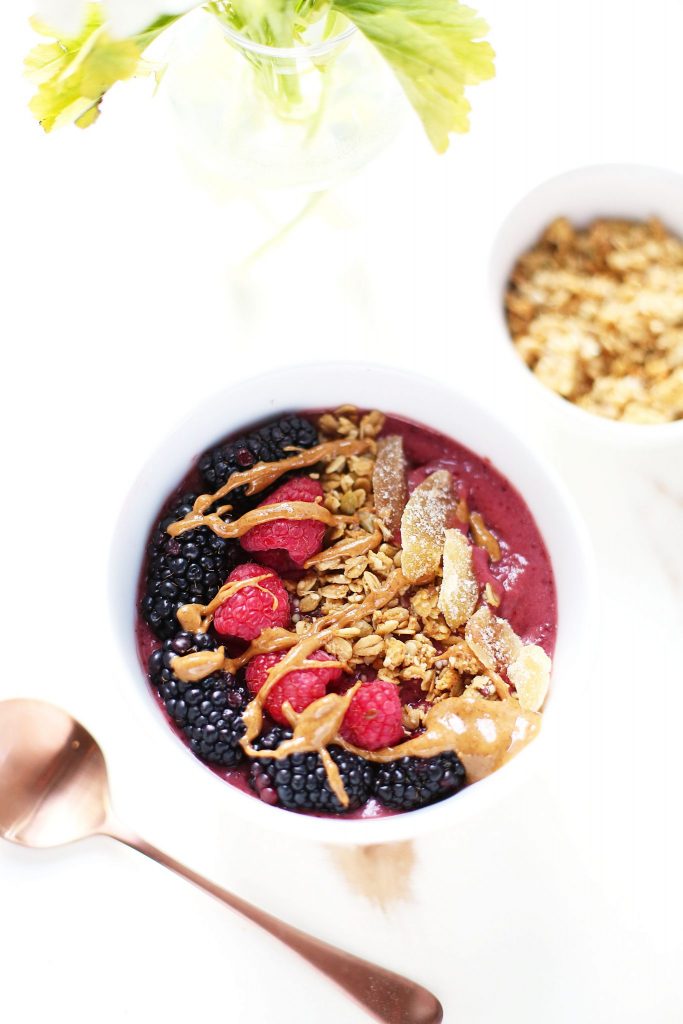 A Toast Bar by The Blissful Balance This Toast Bar is a great option to serve at your next brunch to give your guests the gift of option. Using the technique of a taco bar, this toast bar makes for a yummy brunch with various flavor combinations.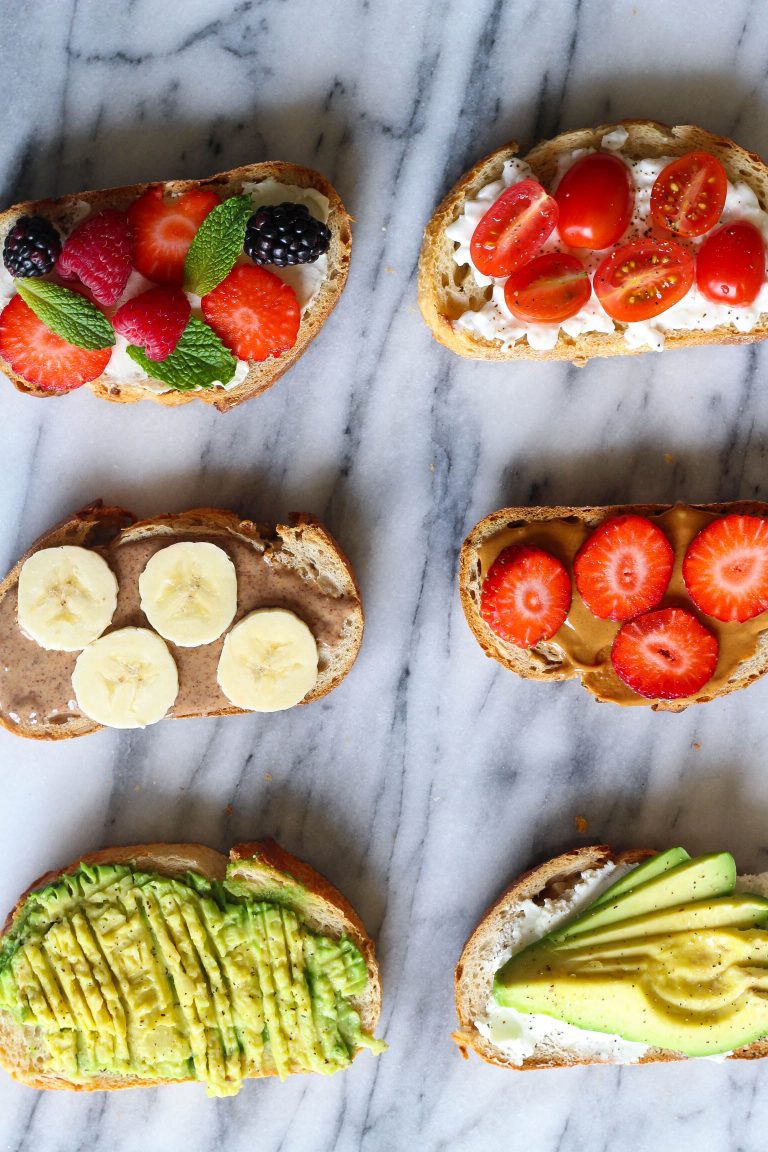 Pin these babies for later! They are all the perfect addition to your next breakfast, brunch, lunch ANYTHING!