The Key to My Heart: Raaka Virgin Chocolate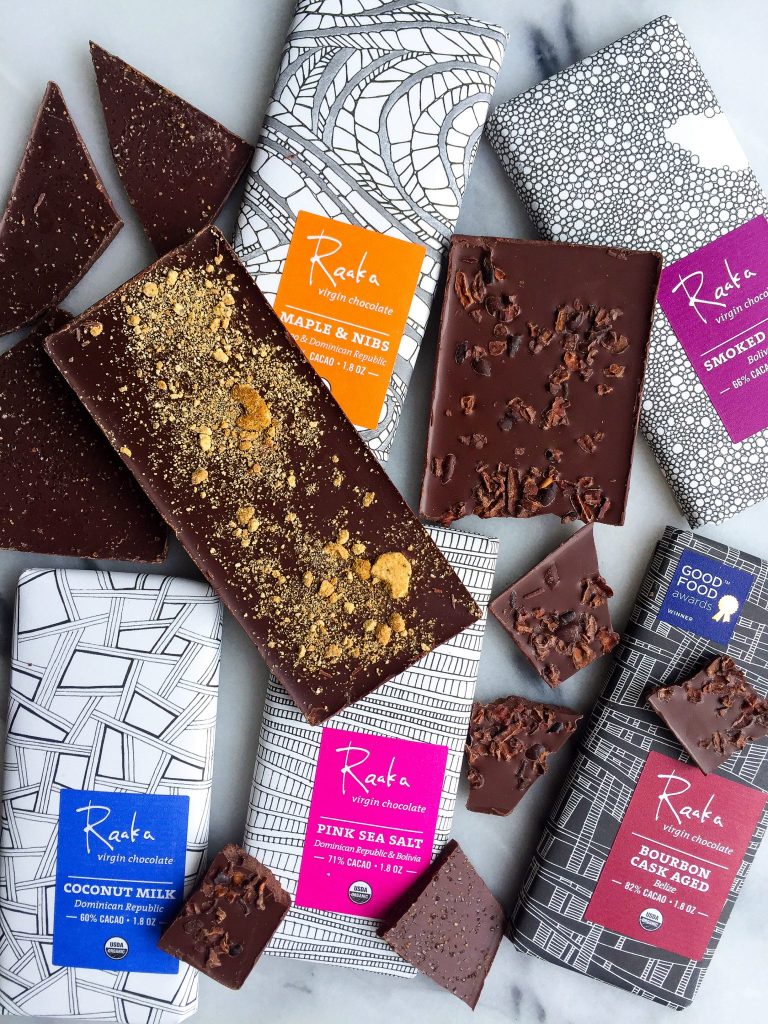 I am sure it is no surprise to you that I am writing an entire blog post on dark chocolate today. And not just about any dark chocolate but about Raaka Virgin Chocolate. AKA one of the most pure craft chocolate companies in the space.
I have been buying Raaka from my local Whole Foods for quite some time but it wasn't until recently that I really began to appreciate their chocolate. And no, I don't just mean appreciate their chocolate because of how good it tastes (even though it tastes reaaallll good babes). But because of Raaka as a whole brand and who they are as a company.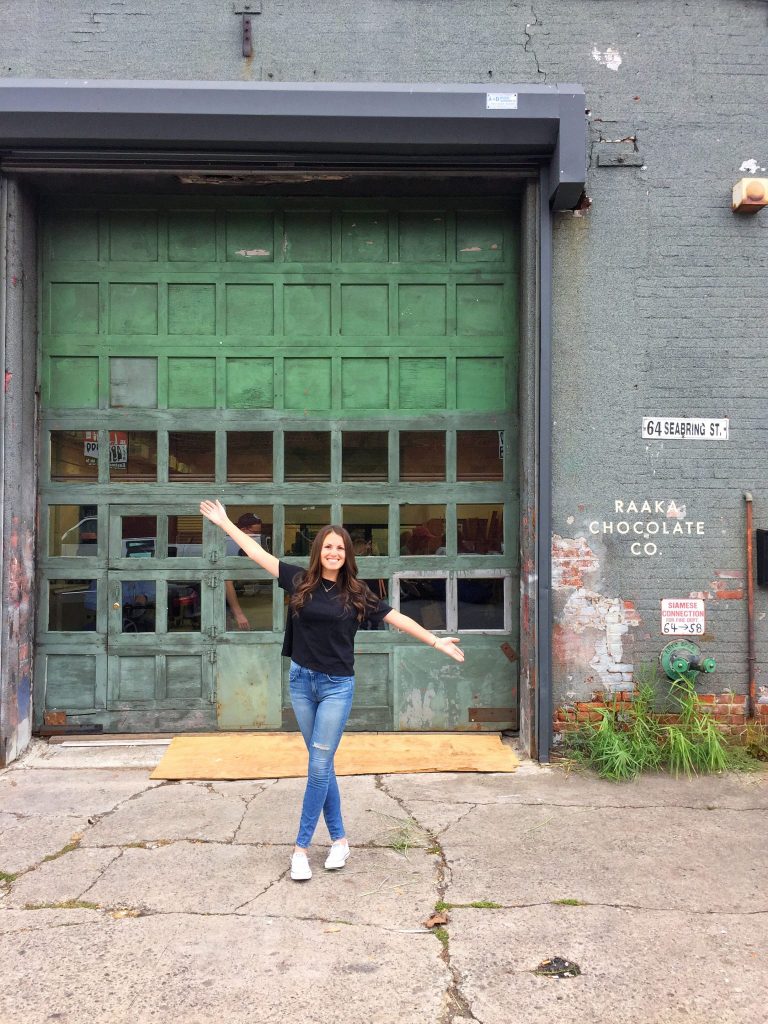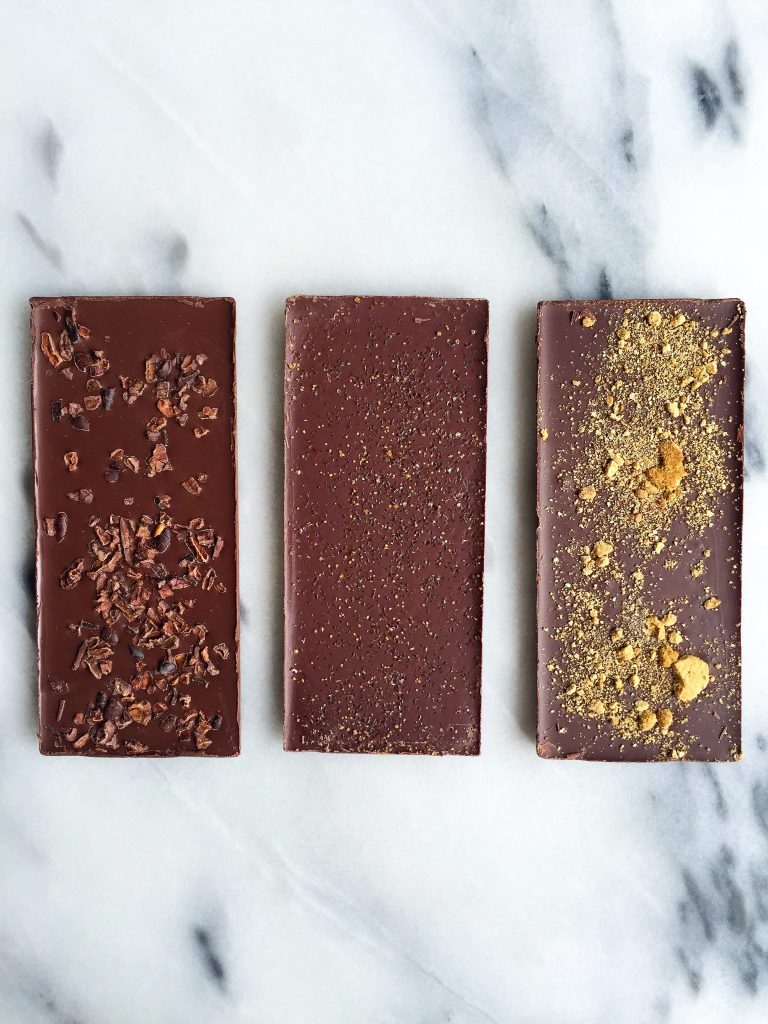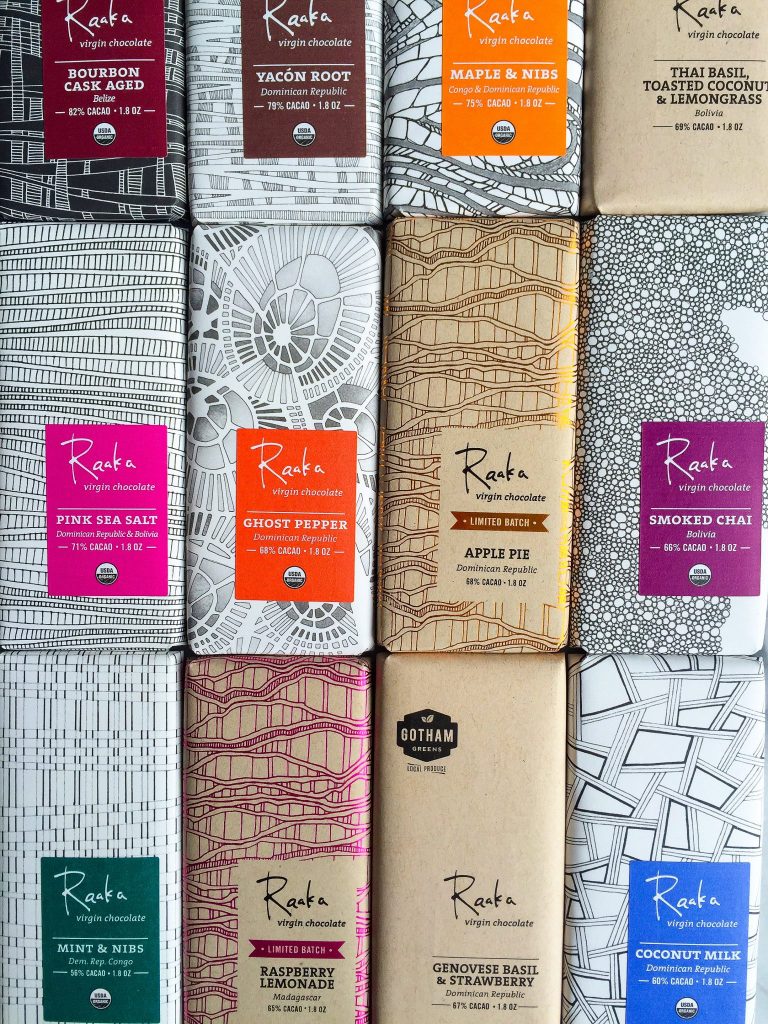 A few weeks ago I was fortunate enough to visit the Raaka factory over in Red Hook, Brooklyn where I basically died and went to organic Hershey Park heaven for the afternoon. Everything from the staff to the smell of the factory was just amazing. William gave us a tour and his passion and knowledge of the process and for Raaka was just so amazing, and somewhat contagious for the whole quality chocolate making process. It really gave me a whole new perspective on the quality chocolate that I eat. William explained how Raaka doesn't roast their chocolate and and it is bean-to-bar.
Now you are probably wondering what makes Raaka so special. It turns out that their chocolate is actually REAL chocolate. They make it from scratch without roasting so we can taste the purity and complexity of cacao in every single bite. Raaka sources their organic cacao from all over the world. They choose cacao from specific regions to match the flavor profile of the bar they intend to make. Each of their bars use cacao from various regions all over the world. Currently they source from Belize, Bolivia, Dominican Republic and Eastern Congo. I even got to eat a RAW cacao bean (which in all honestly look like brain guts) when I was there. You suck on it kind of like a jolly rancher then underneath the gooey outside layer there is a super bitter cacao bean. And let me tell you, it was BITTER.
It is crazy to think that something so bitter can be made into such a indulgent and sweet chocolate bar. But Raaka's bars aren't too sweet at all. They have a variety of flavors in their collection (some seasonal), that all have such a distinct and delicious taste. Their Bourbon Cask Aged and Ghost Pepper are Jord's favorites. I love the Yacón, Maple & Nibs, Pink Sea Salt, Smoked Chai and Coconut Milk. I also was fortunate enough to try a few of the seasonal bars.
Raspberry Lemonade from the summer, which was seriously SO good in the most random way ever. Then their Fall bar, Apple Pie. I brought the Apple Pie to a holiday with my family and I was pretty mad at myself after because I should have been savoring every single bite. They are only made during the season and you never know if they are coming back next year!
If you are a part of their monthly subscription group, you can receive a few bars each month delivered right to your home. You never know what you will get, which makes it even more exciting. I seriously think this is the coolest gift to give someone (hello holidays are almost here). You can use the code 50FN for 50% off the 1st month of your subscription too. And no, this isn't an affiliate link, I just genuinely think this is an awesome idea and who wouldn't love a box of chocolates delivered every month?
Okay, that is all my rambling for now about my love affair with Raaka. I hope you all look for it in the grocery store or if you're in NYC, head to the factory soon! And tell William I said hi!
xx, Rach