All Things Botox and Injectables with Dr. Briza Walter & Chelsea Cruz of Studio 17 Cosmetics & Wellness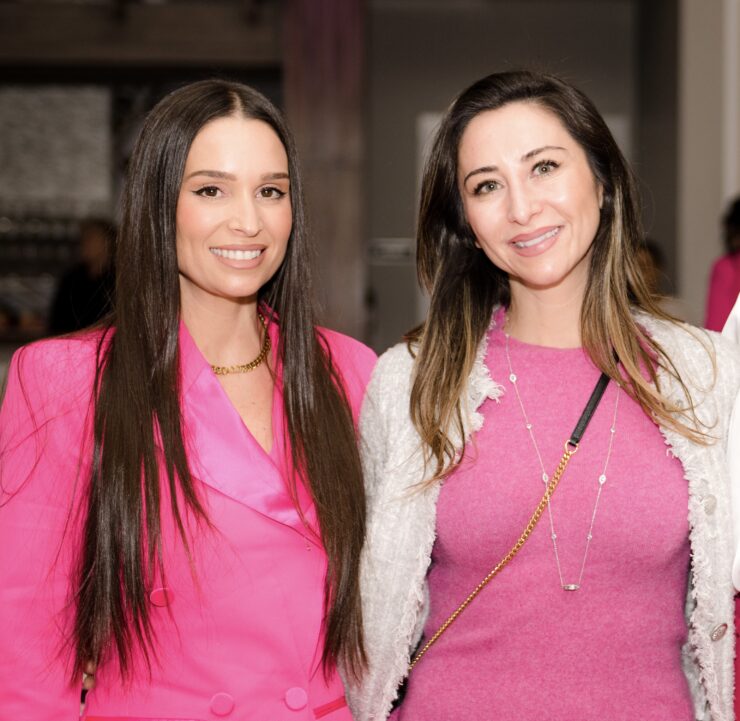 #78: In this episode we are joined by Dr. Briza Walter the Founder of Studio 17 Cosmetics & Wellness and Chelsea Cruz a certified nurse injector. We dive in and discuss everything we need to know about the ever so popular, neuromodulators (AKA Botox), facial fillers, and anti-aging skin treatments.
Before opening Studio 17 Cosmetics & Wellness in Hoboken NJ, Dr. Briza Walter practiced as an Ob/Gyn for 6 years. While raising her children and working full time, she also studied aesthetics and integrative medicine in order to expand her knowledge and help all patients, particularly those women suffering from generalized depression, post-partum, post-menopausal and more. Through the overwhelmingly rewarding experiences, Dr. Briza Walter decided to exclusively work in the medical aesthetics field, and since 2017 has been the owner and medical director of Studio 17 Cosmetics & Wellness.
Chelsea Cruz is a certified nurse injector specializing in neuromodulators, facial fillers, and anti aging skin treatments. She graduated from the University of Delaware with a degree in Nutritional Sciences and continued on to receive her BSN at Seton Hall. She believes in a global approach to patient care and treating each patient with their unique needs and goals in mind. With this holistic approach, she curates patient specific plans that include multiple treatment modalities to achieve optimal results. Chelsea is dedicated to helping her patients look and feel their best.
Rachel personally is a client of Studio 17 and has gone to their center a handful of times. This episode is packed with info and think of it as botox 101!
Here is a preview of some of the topic and questions we discuss in this episode:
What are neuromodulators such as Botox and how do they work?
Why you should know what brand neuromodulator you're using
Why its important to know how many units of Botox were used during your treatment
When should you start getting Botox?
How long does Botox last?
What you should be doing to help maintain and preserve the Botox treatment
Is Botox really "preventable"?
Is there anyone that shouldn't get Botox?
Are there long term effects on putting Botox in our body?
What should you look for in a practitioner?
How much does Botox cost on average?
What are fillers and how are they different than Botox?
Where can filler be injected?
How often can you get filler?
What are some ways to build new fresh collagen in our skin?
What can we do for dark circles under the eyes?
What can we do for melasma?
What non-injectables do you recommend?
What is safe to do while pregnant?
What is safe to do while breastfeeding?
This episode is sponsored by LMNT!!! Low key freaking out that LMNT is a SPONSOR! I have been using their killer electrolyte hydration packets for forever and they're a dream partner of mine. I swear by them and they have no sugar, no artificial anything and they have the most delicious flavors. You can get a FREE SAMPLE PACK with *this link* no code needed! http://DrinkLMNT.com/Rachel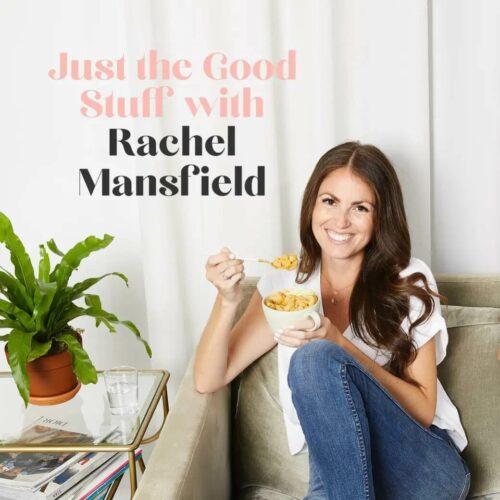 Get inspired by the 'Good Stuff'
I chat with CEOs, founders, wellness experts, cooks, bloggers and other impactful people who love sharing some good stuff. We cover starting a business, healthy and delicious food, hormones, relationships, infertility and much more.
Love the podcast? Subscribe on iTunes and leave us a review!
Related Episodes: