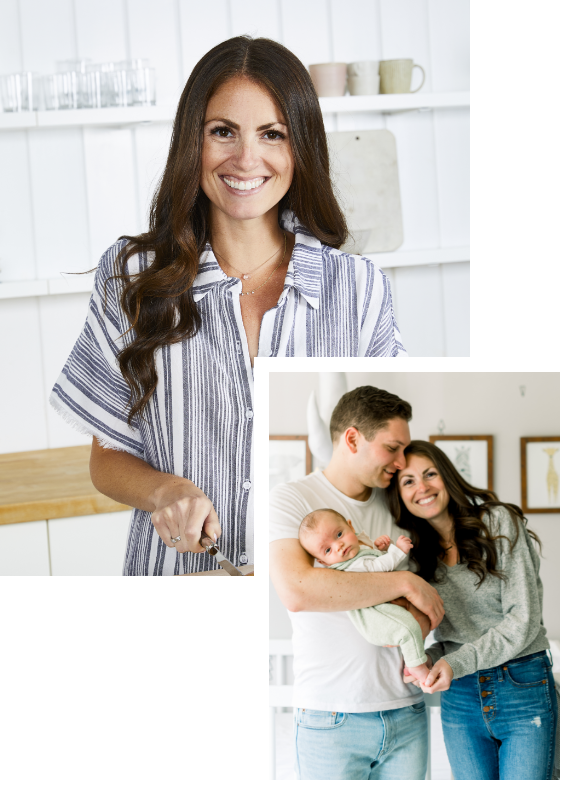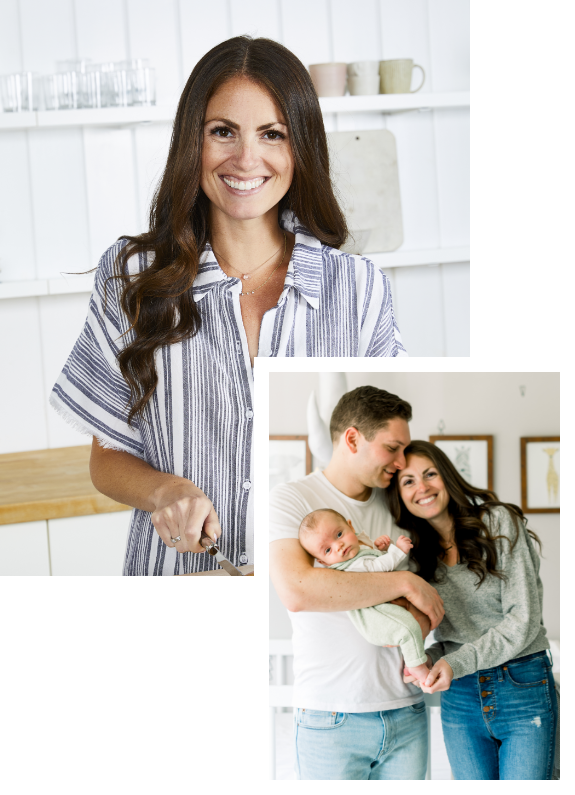 Hi friends! If you are a fan of cooking, baking and eating some good stuff and a bit of bubba spam here and there – you came to the right place! Especially if you have a love for all things banana bread and dessert and easy recipes.
I live just outside of Manhattan in Hoboken with my husband, Jordan and our sons, Ezra + Brody! Oh – and did I mention that my husband just quit his job in finance to come work with me?! So crazy. Together we create these recipes, invest in various brands and run what is now our own food empire.
We are here to create delicious recipes made with 'just the good stuff'. We would like everyone to feel like healthy and delicious food is at their fingertips, and is only a quick recipe away. No one should have to sacrifice flavor in the food to feel 'healthy'. That word is a bit overrated and there are many things we can eat to truly feel our besides besides vegetables (hello, have you made my paleo brownie bread yet?). Plus I have been there. I have cut out foods and "dieted" and did all the crazy yo-yo stuff. And guess what? It doesn't work. It doesn't fuel our bodies or our souls and it doesn't usually end well.
All of my recipes require 'just the good stuff' in them. Minimal amounts of ingredients, very little prep work and very basic cooking skills. You will also notice my recipes are made with real food. There are no artificial ingredients used here. I want us to fuel our bodies with simple and really ingredients.. you know – the good stuff (one of the many ways to sneak in mentions of my first ever cookbook, Just the Good Stuff, that is now available for pre-order!).
Many of my recipes are gluten-free, dairy-free, free of refined sugars. And I make a variety of both plant-based recipes and recipes for my carnivore friends and Whole30-friendly recipes too. 'Food for all' as I like to say.
I personally eat anything and everything wholesome and delicious that my body is craving. I don't cut out foods or follow a specific diet or lifestyle.
Plus life is too short not to enjoy pizza with your family and friends. And a few classic sea salt chocolate chip cookies afterwards from the bakery around the corner.
You will also find recipes that the entire family will enjoy. Many ezra-friendly eats as I ike to say 'baby are human too'. we can all eat these recipes together!
I am not a certified nutritionist or RD, just a girl who has a passion to fuel her body with some good tasting food and share it along the way in addition to many of my personal success and failures. anyone remember that time I was fired from my full-time job before blogging?! More on that over on my podcast too.
Since getting fired from my job over 4 years ago and pursuing my brand full-time, my life has been all over the place in the best way possible. I have been able to partner with some amazing brands and not only create content for them to sure with you guys, but also watch them grow and get into the hands of more consumers. I am going to be touring in the first part of 2020 to a handful of large cities for Just the Good Stuff and I cannot wait to meet some of you!
Thank you for being here. And thank you for allowing me to pursue my dreams of creating delicious food for us all to enjoy!
P.S. Don't forget to subscribe to my podcast, Just the Good Stuff on iTunes and also on Spotify.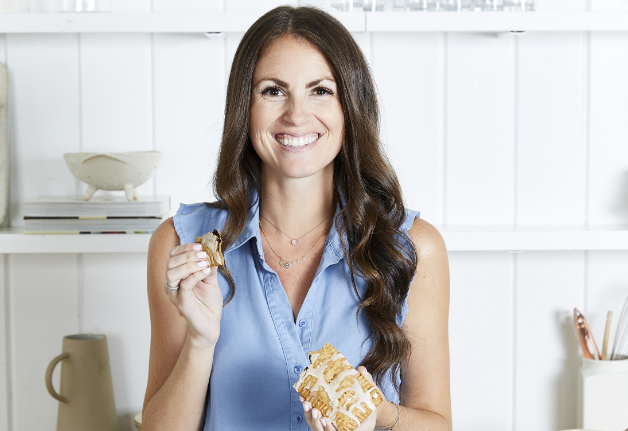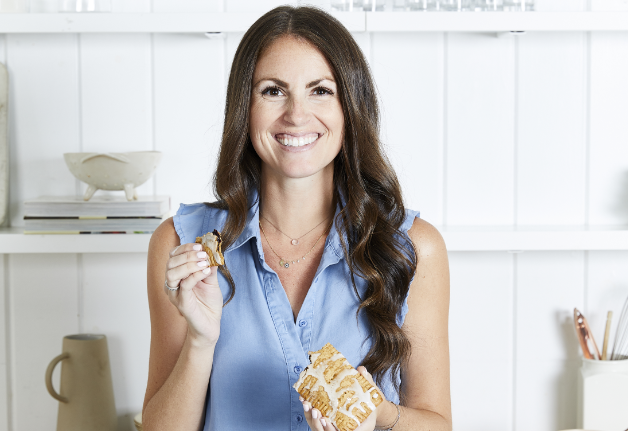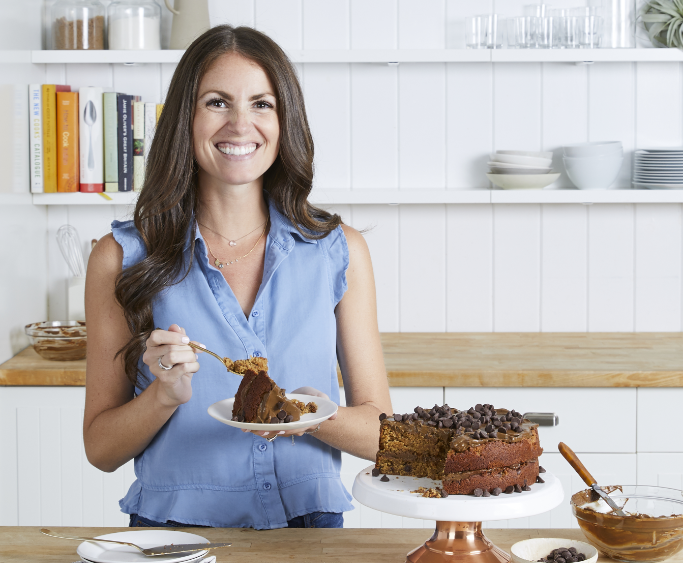 My first cookbook is finally here!
100+ Guilt-Free Recipes to Satisfy
All Your Cravings.