About
Hi, I'm Rachel!
Welcome to my hub on the internet! if you're a fan of cooking, baking and eating some 'good stuff' and you're looking to feed yourself and your family delicious and healthy-ISH food – you came to the right place.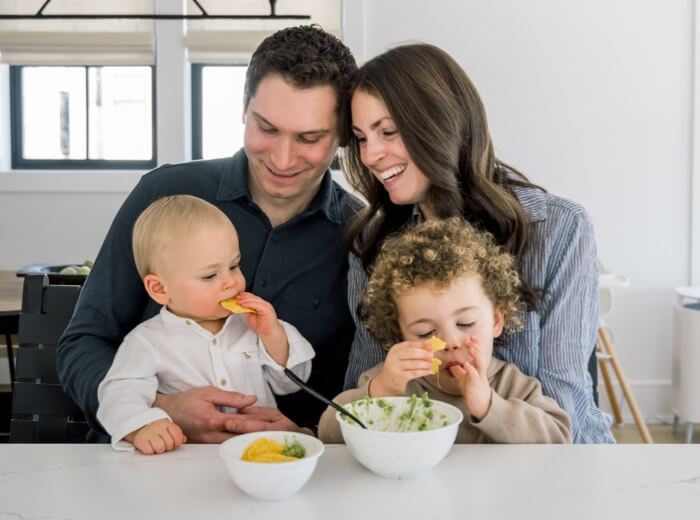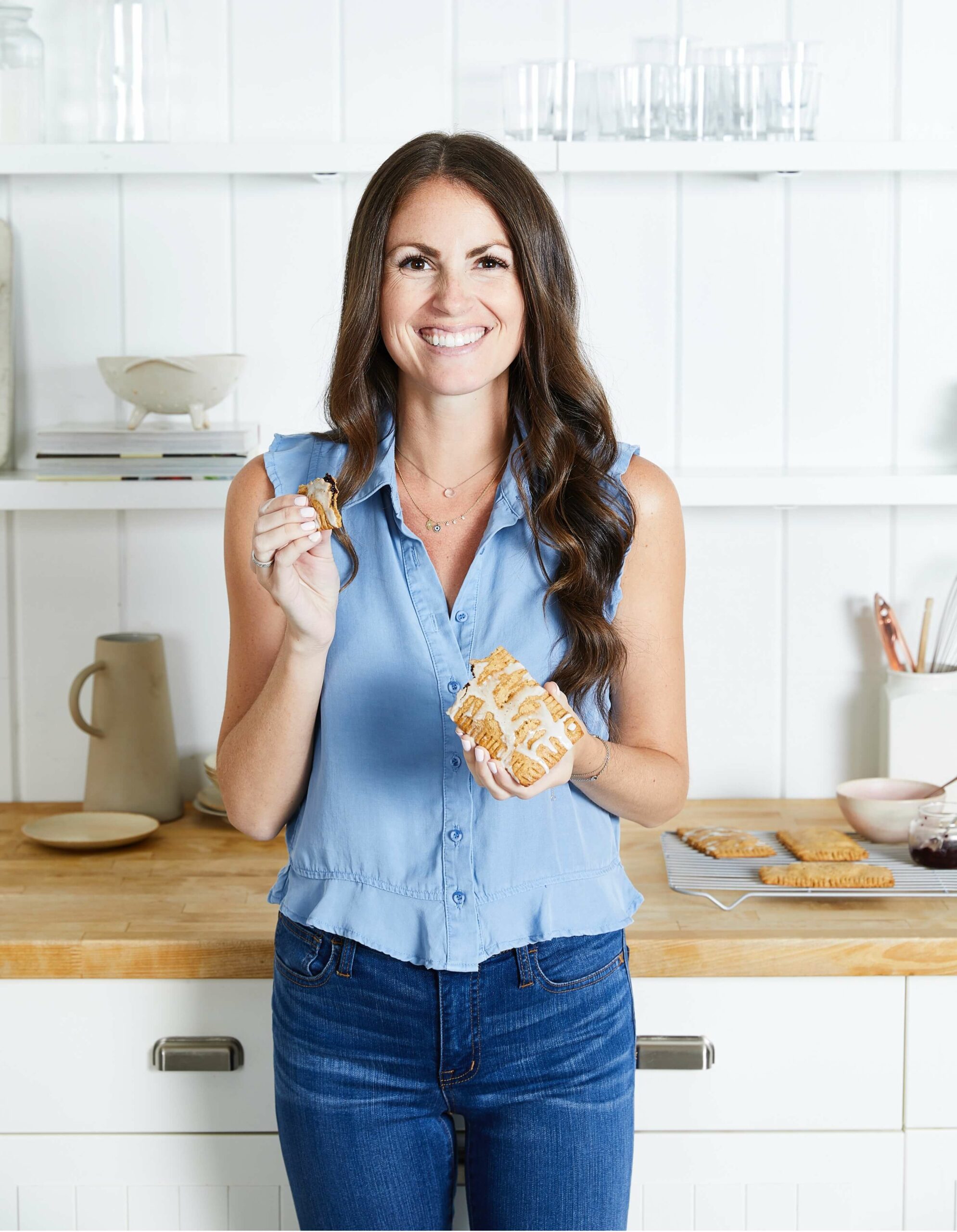 The Basics
I am the girl who got fired from her job 7 years ago and instead of sulking in my apartment for months, I took that as an opportunity to grow my own brand.
I am not a culinary expert or chef, but I live to create good tasting food that you and your family will actually want to eat. So if you have zero kitchen experience, you can still cook with us – I promise.
I'm also someone who has struggled with food. I have gone through the calorie counting phase, the diet obsession and was afraid to eat bread 10 years ago. But through making my own recipes and enjoying every last crumb and sharing them with others – I thankfully haven't counted a single calorie or dieted since I went through it in my late teens/early twenties.
The Kiddos
The best role I have is being mama to my hungry chef-to-be Ezra who is almost 4 years old and my picky a$$ eater Brody who is will be 2 years old son. Oh and did I mention we are pregnant with baby #3? EEK!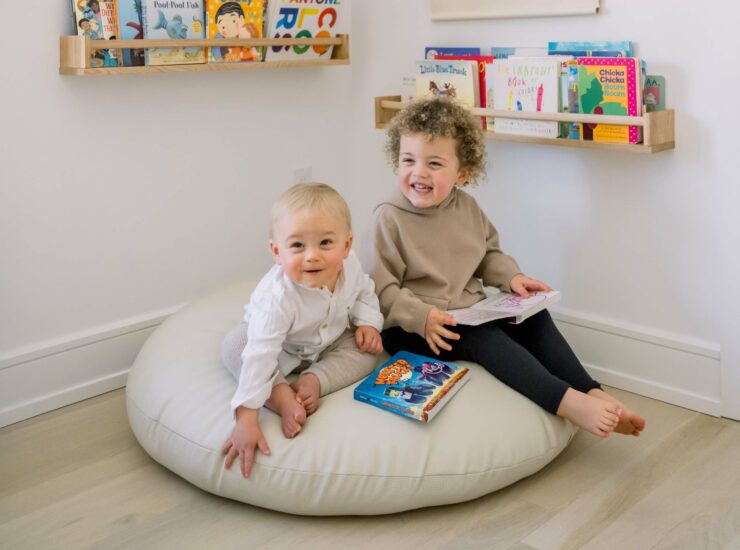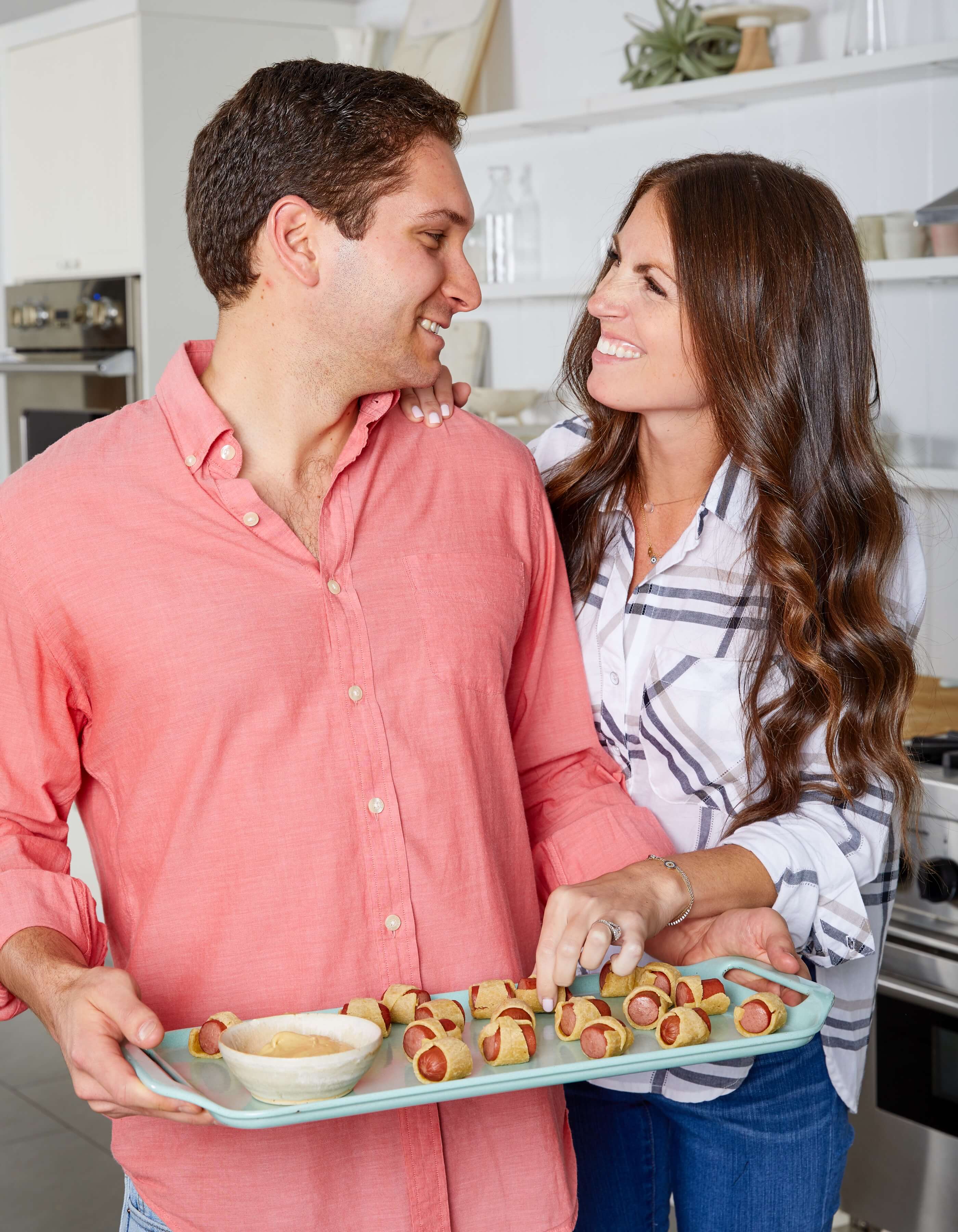 My husband Jordan
Together with my husband, Jordan, we make all of the food you see here, Instagram, TikTok and Pinterest. He is one of the best self-taught cooks I know. And we also launched our venture capital fund, grt sht ventures, after personally investing in better-for-you CPG brands for 5+ years, we started grt sht to help bridge the gap between consumers and their favorite brands to make investing more accessible.
Speaking of which – did you know my husband now works with me? After 10 years in finance, he joined me full-time in July 2021 and together we create content, invest in brands and somehow stay married while being together 24/7.
Jordan also was diagnosed with celiac disease so any recipe after September 2021 – is going to be 100% gluten-free. And I'd guess 98% of my content in general is already gluten-free.
What you can expect around here:
Each week Jord and I share 3-4 new recipes with you. A mix of meal ideas, things to prep for breakfast and lunch, desserts and more. Whatever you may be craving – we likely have something for you and your family and kiddos to eat.
These are recipes that can fuel your body, satisfy your cravings and hopefully make you actually want to cook instead of ordering take out every night. And besides the gluten-free recipes, most are dairy-free friendly as well with a heavy mix of paleo, vegan, and Whole30 options. We like to make food anyone can eat (even your picky toddler).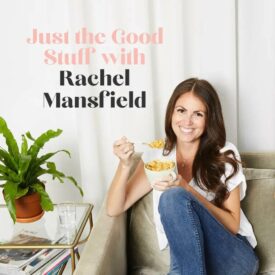 #90: Ereka Vetrini – The Friend's House We All Want to Dine At + Pursuing Her Dream Career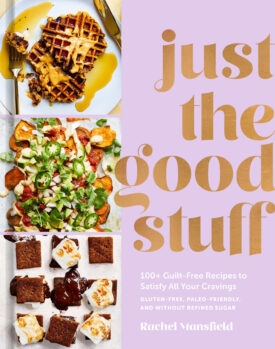 100+ Guilt-Free Recipes to Satisfy All Your Cravings
We cook a lot from my first cookbook, Just the Good Stuff, where I shared 100+ recipes that aren't found on here. Published by the best of the best, Clarkson Potter.
New podcast episodes every other week. We are in iTunes and Spotify and we have a mix of interviews, catch up's and banter between us in each episode.
Random parts of our life we want to share with you. The latest obsession is our new home and the tour we have been taking you on. Or the toys Brody and Ez are obsessing over. The "lifestyle" part of the site or as I like to say "the stuff besides food".
I share a lot of brands and products I love and whenever I can I share a discount code because who doesn't love a good sale?
Talk about investing over at grt sht ventures. The VC fund we launched in April 2022 and our latest obsession. After investing in 10 brands personally, we decided to launch our new venture together (another reason why Jord left his job!).