6-ingredient Paleo Blueberry Banana Bread Muffins made with simple and healthy ingredients for an easy blueberry muffin recipe!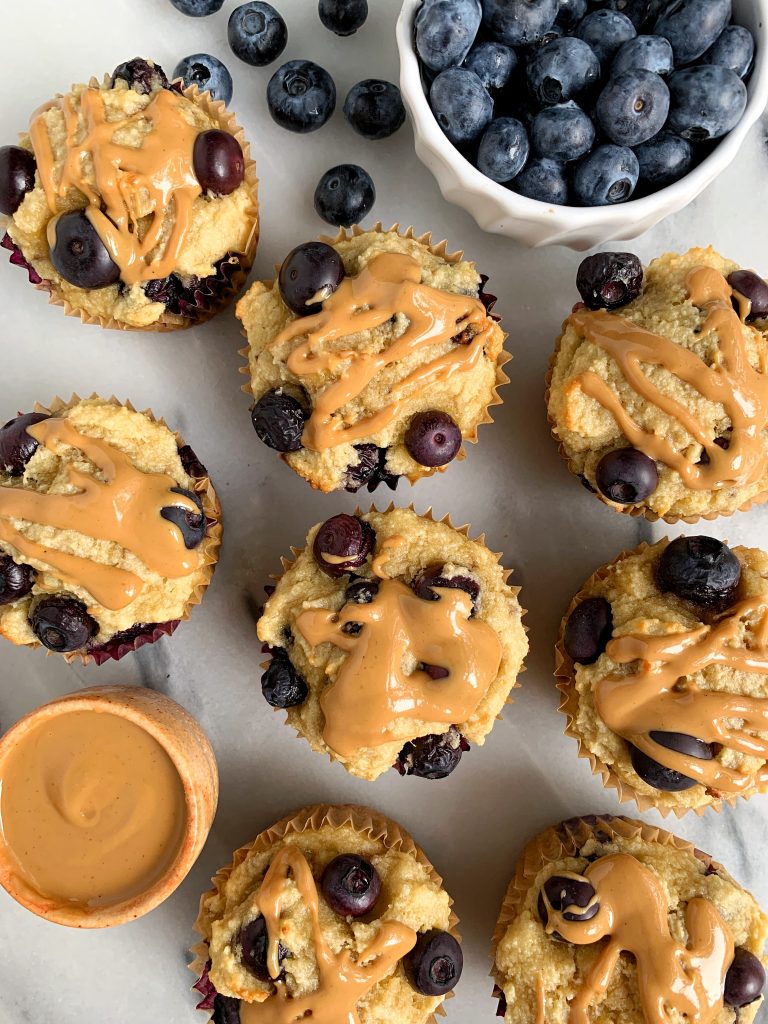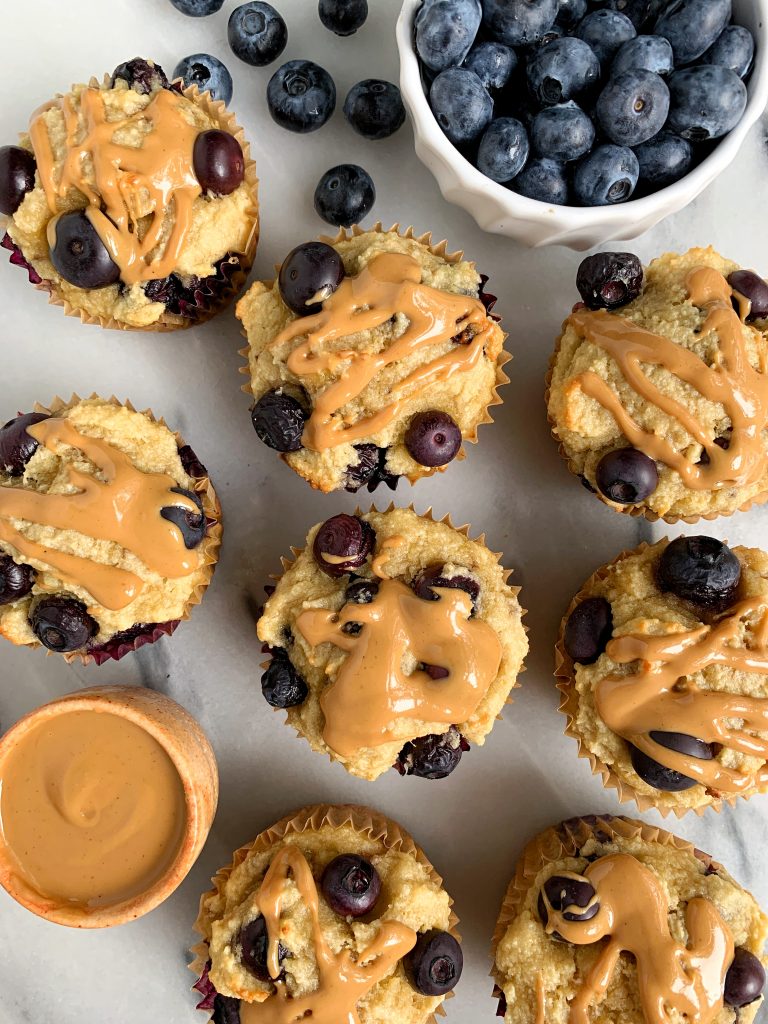 We talk a lot about pantry items and foods to stock up on in the kitchen, but today we are switching that conversation to chat about one of my favorite baking supplies that I cannot live without.
I should really just do a whole blog post on If You Care and their insane offerings soon because I would not be doing my job without them. Seriously though – how many of my recipes link to their parchment paper and baking cups. Just two of the many products of theirs I use in the kitchen.
In case you are wondering what If You Care is, I gotcha covered.
They produce products with a mission to help reduce the amount of waste in our waste systems. Their packaging is made from all unbleached recycled cardboard or paper, which can then be recycled again. If You Care creates their products to have the lightest carbon footprint possible but still gives us (needy) consumers a variety of products we can use in the kitchen. They are committed to ethical sourcing when it comes it everything. And we are talking a lot of things here. I use everything from their gloves to dishwasher detergent to parchment paper and more.
Today we are going to highlight their large baking cups, which in my opinion are a life saver. Who wants to scrub a muffin tin every single time you use it?! These bad boys allow for easy removal of baked goods and they are absolutely amazing. They don't rip or tare and they allow for easy removal for the muffins!
You will 100% want to stock up on these when you bake these muffins. I'm not a walking commercial here – you guys know I only share the good stuff and what we need!
I hope you enjoy these 6-ingredient Paleo Blubbery Banana Bread Muffins as much as I do. They are currently on repeat until the blueberry season is officially over. Even though I have a feeling Jord will still be requesting them after!
A few of my other favorite muffins from the blog are: Gluten-free Bakery-Style Blueberry Muffins (egg-free + nut-free), Healthy Bakery-Style Carrot Cake Muffins (gluten-free) and Healthy Bakery Style Banana Spice Muffins (gluten-free).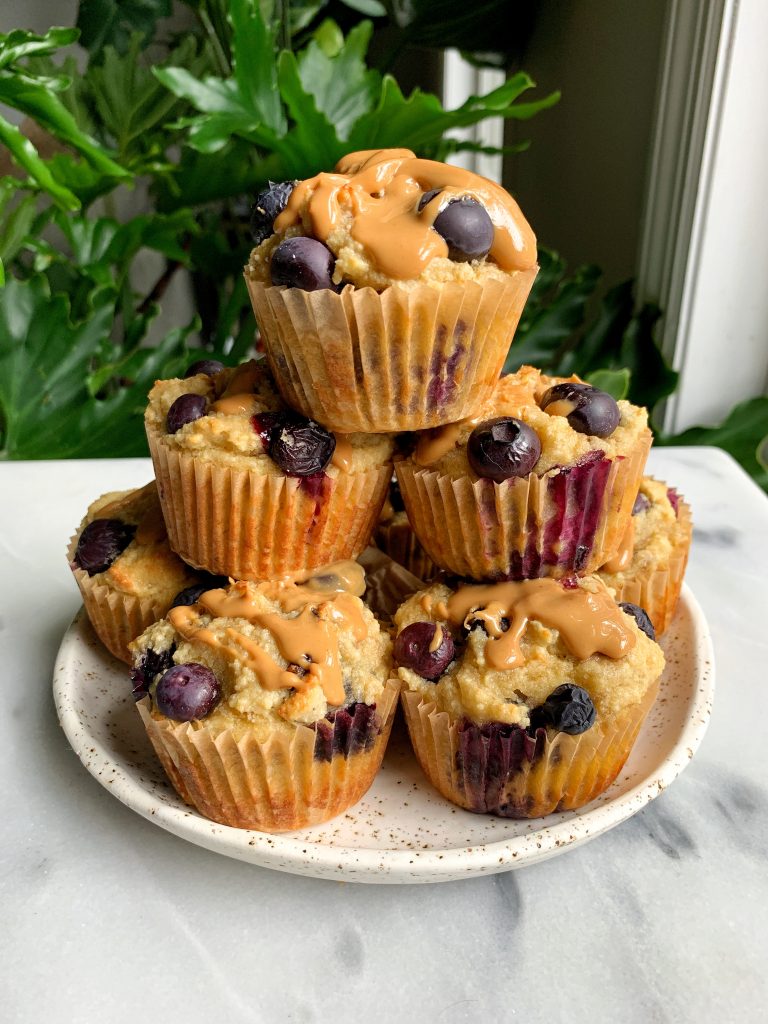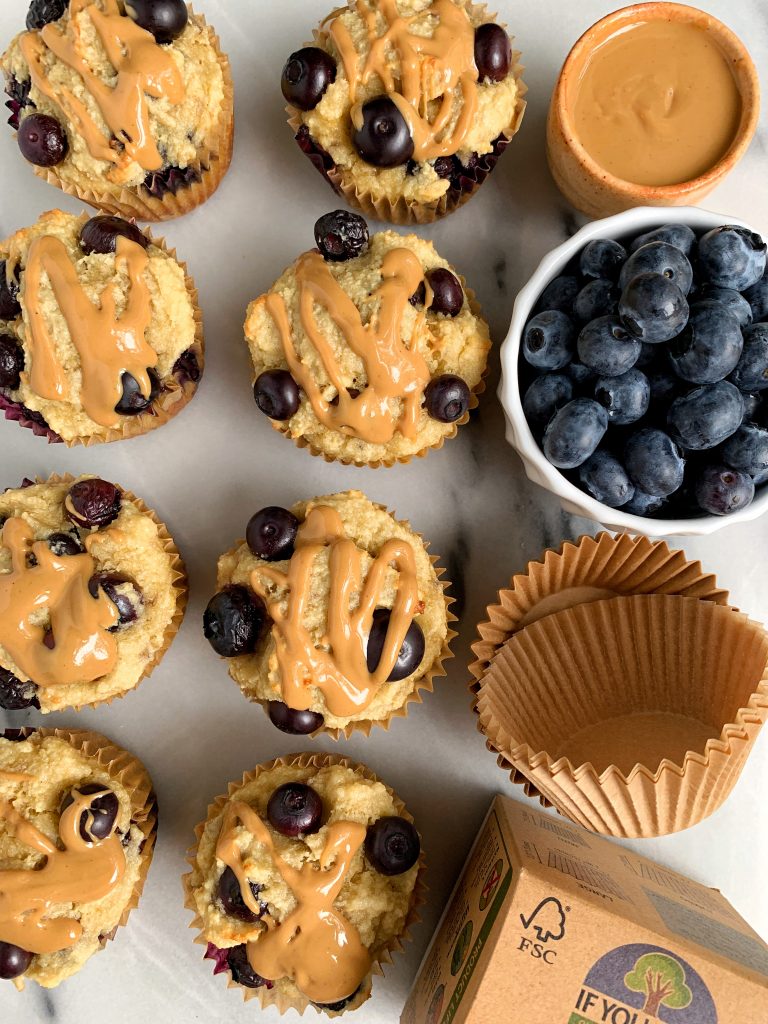 Print
6-ingredient Paleo Blueberry Banana Bread Muffins
6-ingredient Paleo Blueberry Banana Bread Muffins made with simple and healthy ingredients for an easy blueberry muffin recipe!
Prep Time:

5 mins

Cook Time:

25 mins

Total Time:

30 minutes
2

–

3

ripe bananas (about

1 1/4 cup

mashed banana)

2

pasture-raised eggs (haven't tried flax eggs)

2 tablespoons

liquid coconut oil

1 teaspoon

vanilla extract

2 1/4 cup

almond flour

1 teaspoon

baking powder

1 cup

fresh organic blueberries

Optional: mixed nuts or chocolate chips!
Instructions
Preheat oven to 350 degrees and line a baking sheet with If You Care Large Baking Cups
In a large bowl, mix together the banana, eggs, oil and vanilla extract until creamy
Mix in the almond flour and baking powder well
Fold in the blueberries then evenly distribute the batter in each muffin tin (this recipe makes about 9)
Bake in oven for 25-30 minutes or until ready
Notes
*Store in fridge for 5 days or freeze for longer
xx, Rach
Thank you If You Care for sponsoring this post! I love spreading the word about your amazing and extremely useful products!!