Hannah Barnstable – The CEO & Co-founder of Seven Sundays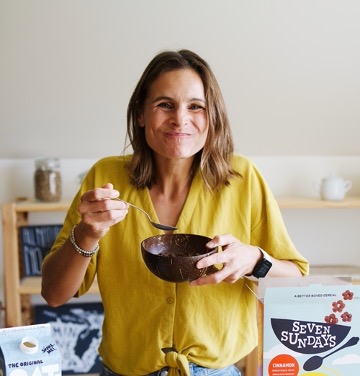 #83: In this episode of Just The Good Stuff we are joined by Hannah Barnstable, the CEO and Co-founder of Seven Sundays. (use my code RACHL30 for 30% off your order!)
Hannah founded Seven Sundays in 2011 with four muesli recipes, an old Raleigh bike and trailer, some rented after-hours kitchen space at a friend's restaurant, and a crazy desire to flip the cereal aisle on its head. Hannah's food philosophy is simple: Food is an experience to be enjoyed and should remain as close as possible to the way Mother Nature intended it to be. When Hannah isn't off selling cereal, she can be found running around the Minneapolis city lakes (summer), skiing in the Northwoods (winter), browsing her favorite local grocery stores or in the kitchen making food for her sweet family of five.
Seven Sunday's muesli and cereal is on a daily rotation in mine and my children's breakfast line up (truly – we eat it daily). We love the products and brand so much our venture fund grt sht ventures has invested into the company.
Here are some of the topics discussed in this episode:
Why start a breakfast cereal company?
Hannah's previous career in finance before launching Seven Sundays
What makes Seven Sundays product line up some of the best in the breakfast cereal aisle?
The importance of the ingredient list and being an earth friendly brand
Some insights to being a female entrepreneur in the food and beverage space
How the industry has evolved over the past decade
Seven Sundays latest product line the Oat Protein Cereal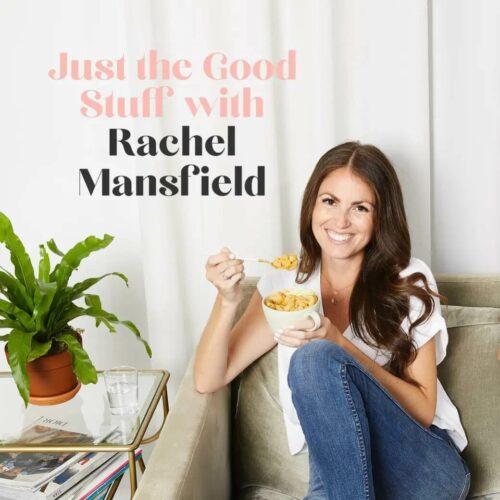 Get inspired by the 'Good Stuff'
I chat with CEOs, founders, wellness experts, cooks, bloggers and other impactful people who love sharing some good stuff. We cover starting a business, healthy and delicious food, hormones, relationships, infertility and much more.
Love the podcast? Subscribe on iTunes and leave us a review!
Related Episodes: