Colleen Wachob – Co-CEO + Co-Founder of MindBodyGreen On Creating One Of The Top Wellness Sites, Journey With Infertility + Launching Their New Supplement Line
#16: In this episode, I sit down and chat with Colleen Wachob. Colleen is the Co-CEO + Co-Founder of one of the most popular wellness sites and podcasts, MindBodyGreen.

Colleen and her husband, Jason, started the brand at the several years ago and it has continued to boom since then.
A preview of what we dive into in today's episode:
Colleen shares how it all it started, where they get their latest scoop and learn about trends in the wellness space. We chat about what it is like running an industry leading brand with your husband. We also dive into Colleen + Jason's journey getting pregnant with their daughters and the unexpected twists and turns. Colleen shares some of her favorite wellness trends, including MindBodyGreen's new supplement line, and we also discuss her sleep struggles and where MindBodyGreen is going from here. For more from Colleen, head on over to @colleenwachob and mindbodygreen.com
For more from me, I'm over on IG @rachLmansfield, tiktok @rachLmansfield and rachLmansfield.com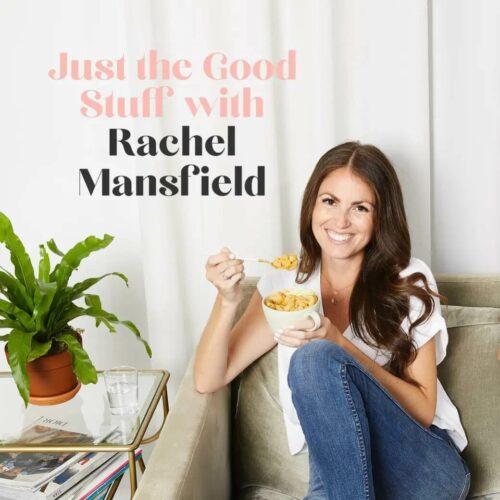 Get inspired by the 'Good Stuff'
I chat with CEOs, founders, wellness experts, cooks, bloggers and other impactful people who love sharing some good stuff. We cover starting a business, healthy and delicious food, hormones, relationships, infertility and much more.
Love the podcast? Subscribe on iTunes and leave us a review!
Related Episodes: