Easy and delicious Dark Chocolate Almond Butter Cup Overnight Oats packed with a secret ingredient!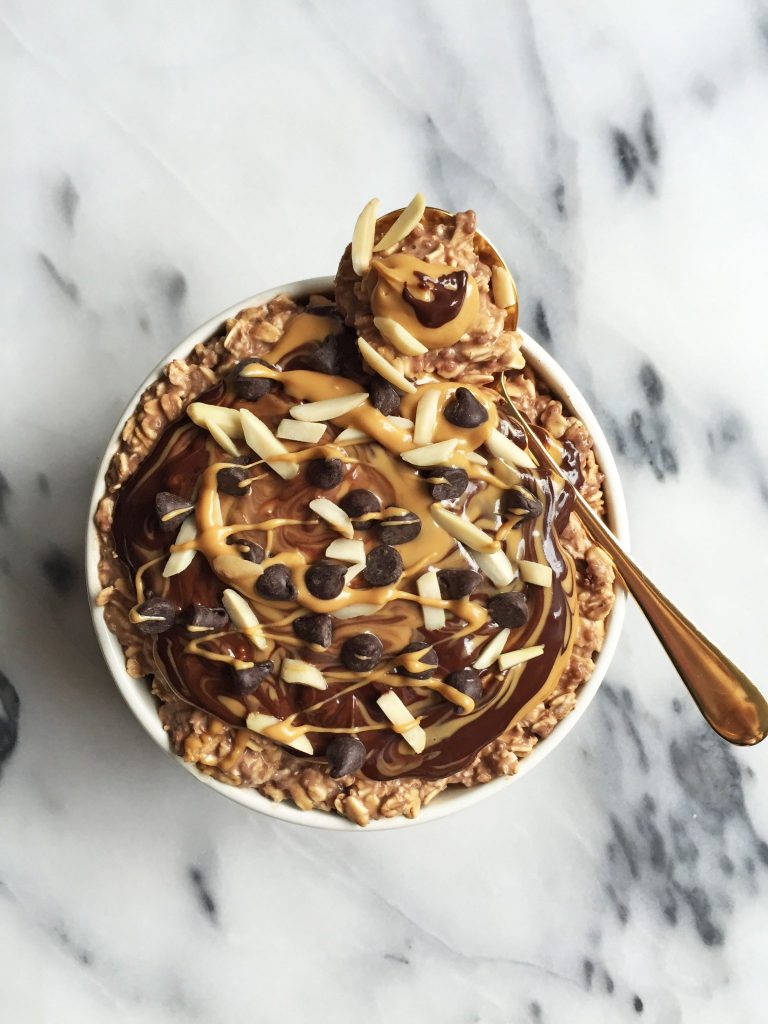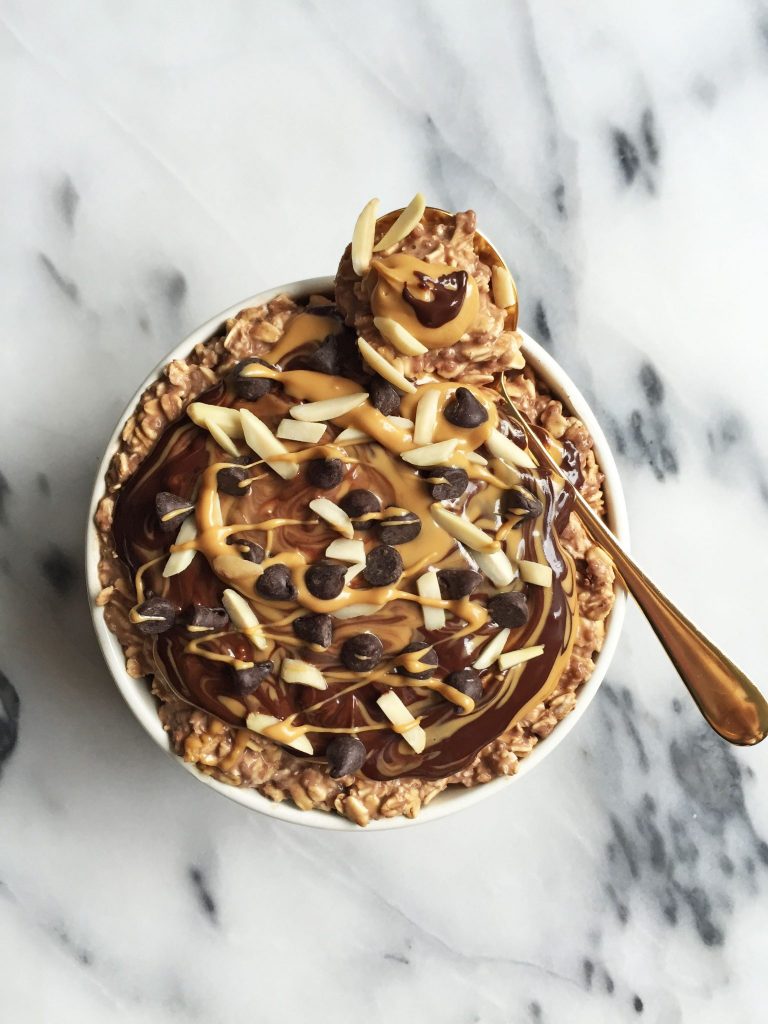 Hi friends! I am writing this blog post a couple weeks in advanced (buzz kill, sorry) but the back end of August is seriously crazy for J and I. As a result, I need to get a head of my work!
Last week you probably saw on Instagram that we moved out of our apartment in Chelsea to a new neighborhood in NYC. It is a pretty melancholy experience moving from one apartment to the next. Our apartment in Chelsea was our first home together. Small, yes but oh so special to us. It is where we moved in before we got married. It is where I started blogging and where J and I built a home together. Not to mention our apartment, no matter where it is, has a duel role as my office as well. Also known as "the kitchen".
While I do love our first apartment, it was SUPER small like 500 square feet small. The location is perfect, around the corner from Whole Foods. And the building itself is amazing with a gorgeous rooftop and nice gym downstairs. It was sad leaving it but we need more SPACE. Food takes up half of our apartment (shocker) and in our new place I will have a pantry!! My very own pantry where I can stack my nut butter collection, organize my granola and have space to breath.
We are living in a different part of NYC now. So it will be cool to experience a different area, but anything surrounding changes scares the F out of me. Not to mention right after we move I head out to LA a couple of days later with my parents for a week. Actually when this blog post goes live, I will be in LA. Hopefully eating all the yummy food and finally meeting some of my fav cyber friends in real life. I am SO excited to get out of NYC for a week and soak in the west coast. Also did I ever tell you guys how badly I want to live in California? A girl can dream..
So these Dark Chocolate Almond Butter Cup Overnight Oats. AKA the dreamiest combination EVER. Creamy almond butter, chocolate chips and melted chocolate in the morning? Sign me up! Plus they have a special ingredient you aren't expecting. Marine Collagen! Yup, you read that right. I am OBSESSED with Vital Proteins right now and their Marine Collagen. I try to have it every day.
So now you are probably wondering, "what the beep are marine collagens and what is Vital Proteins?". Vital Proteins sells line of collagen products. Everything from grass-fed collagens to marine. I personally love their Wild-Caught Marine Collagen. It is unflavored and you can mix it in your water, in a recipe, anything.
Collagen Peptides are the new "it" superfood in my opinion. They help promote youthful skin, healthier hair and strong nails (um, amazing). They also help keep your bones healthy and strong and support joint health. Collagen Peptides even help contribute to a balanced diet and help you maintain a healthy weight. There is natural glycine as well, which promotes healthy immune, digestive and central nervous systems.
So have any of you babes at Collagen Peptides before? Tell me! And if you haven't, I definitely recommend trying Vital Proteins. They are also Whole30 approved and nonGMO verified!
Finally if you do make these Dark Chocolate Almond Butter Cup Overnight Oats, tag me on social media or tell me. I can't wait to hear what you think of them and Vital Proteins 🙂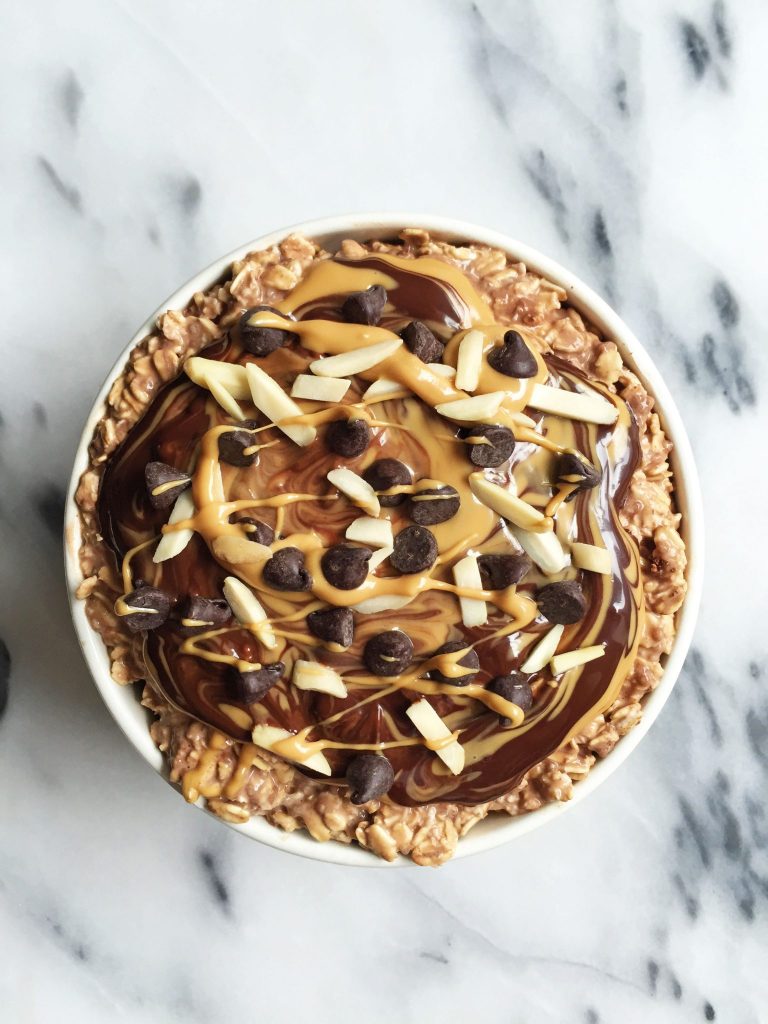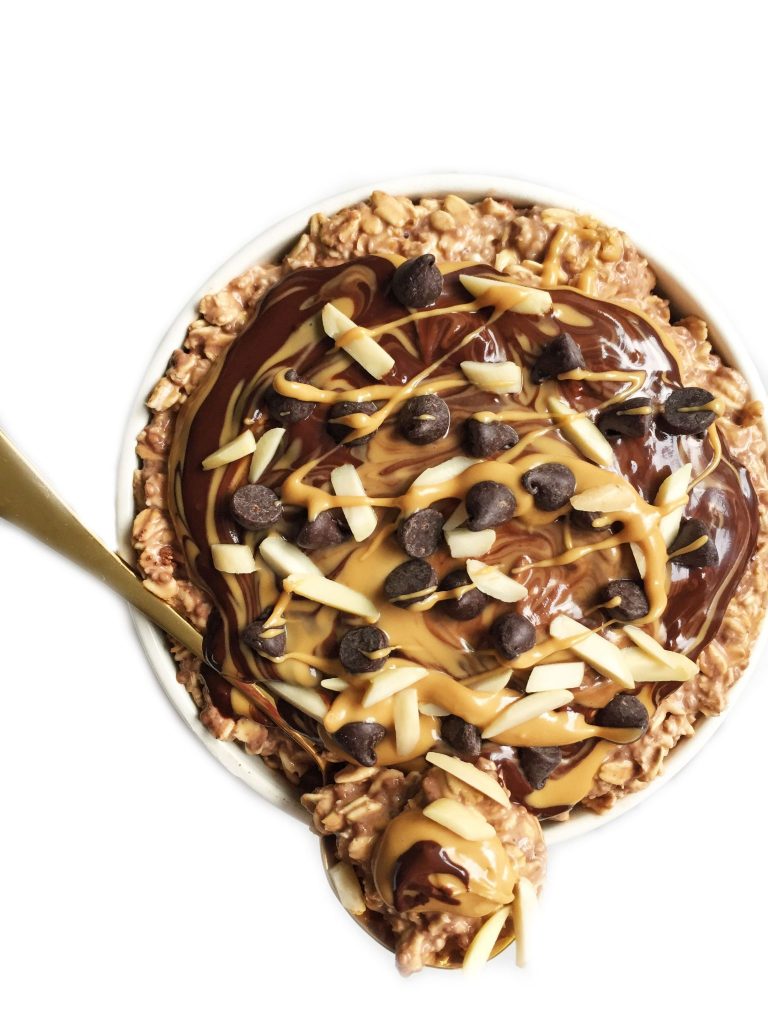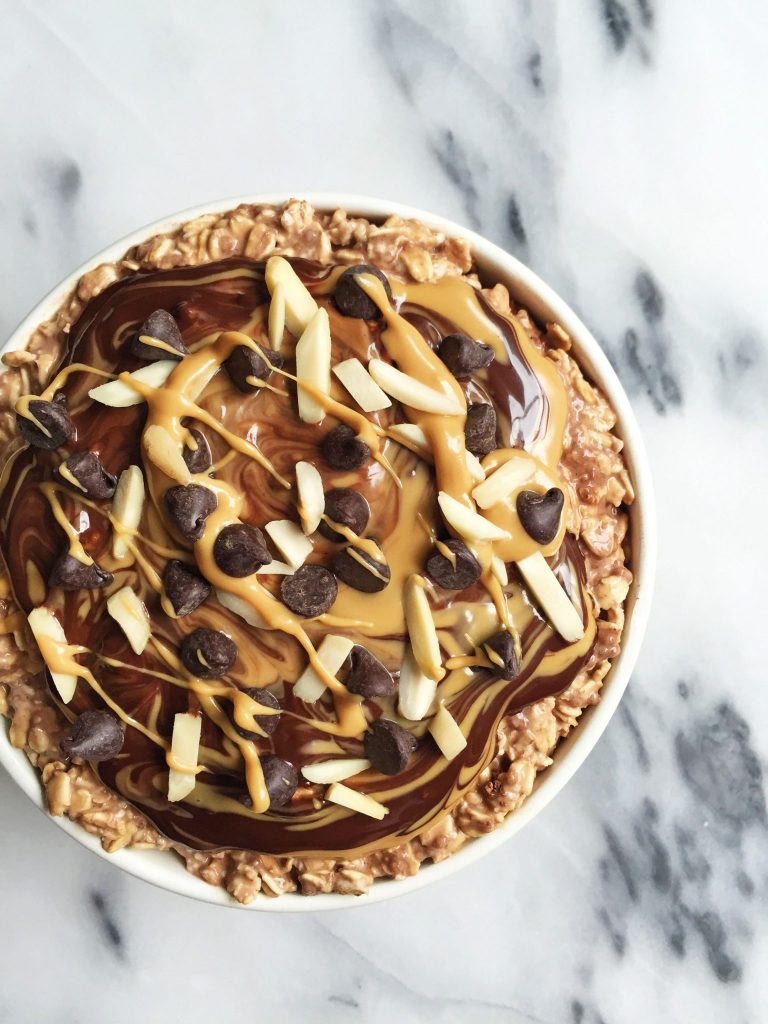 Print
Dark Chocolate Almond Butter Cup Overnight Oats
1/2 cup

old fashioned oatmeal

1/2 cup

unsweetened vanilla almond milk (any nut milk works)

1 tablespoon

chia seeds

Scoop Vital Proteins Marine Collagen (can omit if you prefer without)

1 tablespoon

creamy almond butter

1 tablespoon

melted dark chocolate chips (or you can leave as chips)

Optional: sliced almonds and dark chocolate chips for topping
Instructions
Combine ingredients in tupperware or mason jar of choice
Mix well and leave in fridge over night or for at least 3-5 hours
Enjoy! Will still good in fridge for about 5 days
Author:
Category:

vegan, gluten-free

Cuisine:

breakfast
xx, Rach


Thank you Vital Protein for sponsoring this post. It means so much to me to work with brands that I love and who support rachLmansfield!