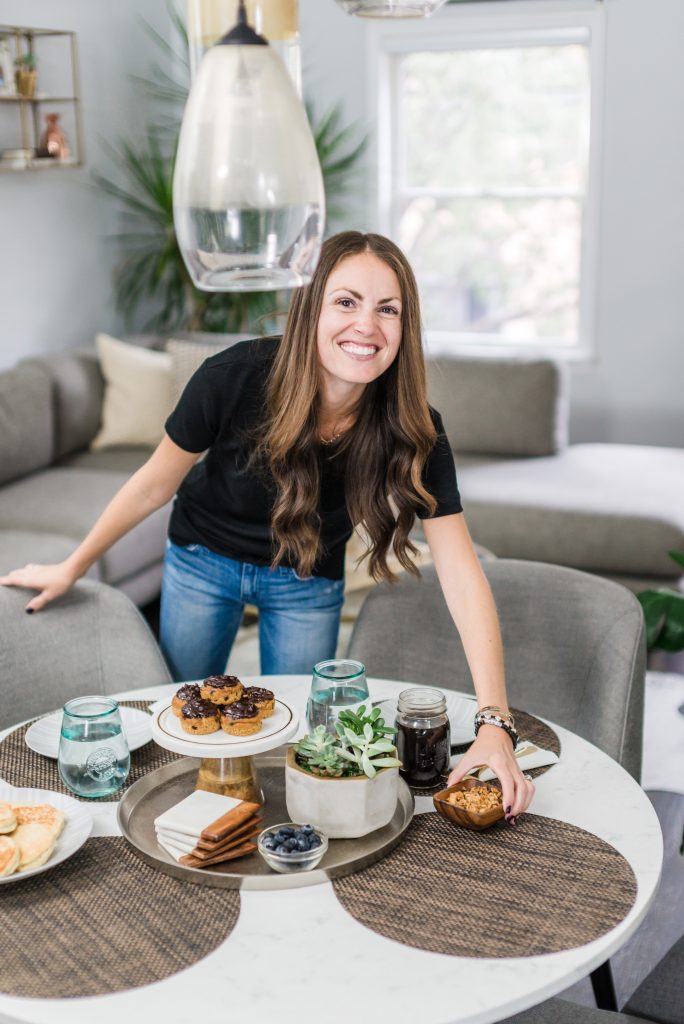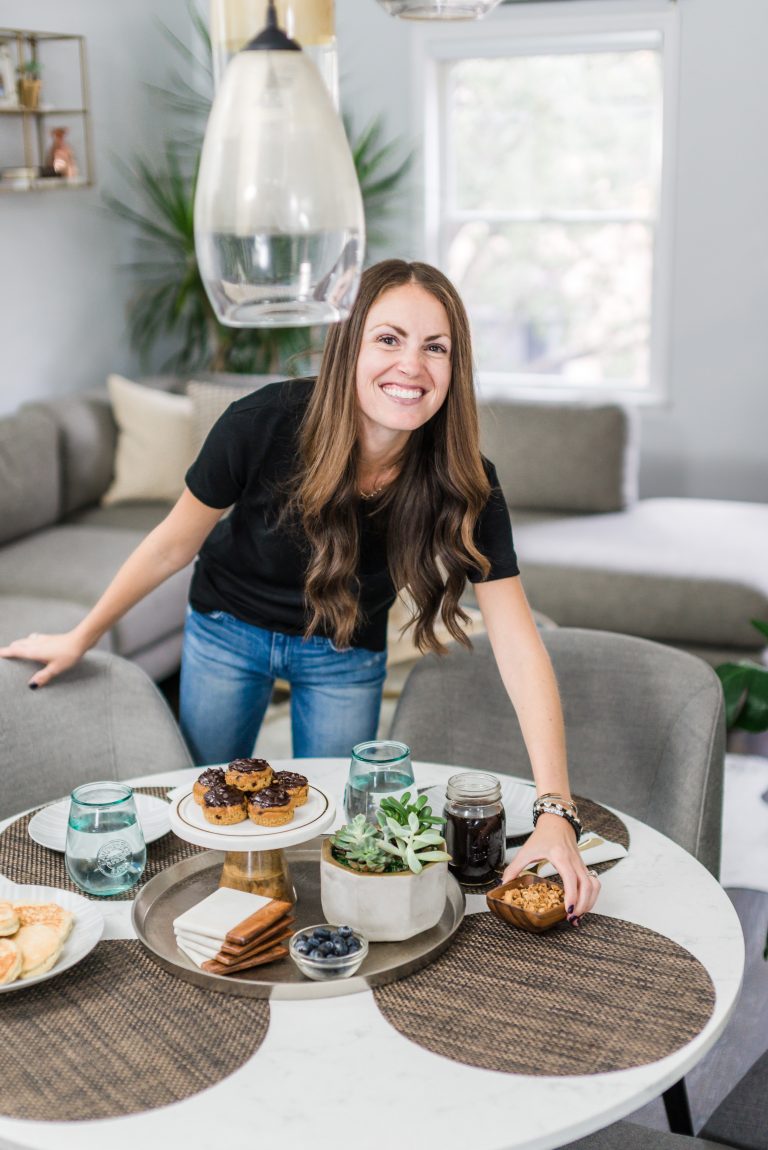 Part five of our home reveal is HERE! (clap, clap, clap).
When people come to our apartment, we officially have a home that looks somewhat put together. As long as you don't go into the spare bedroom, which pretty much houses all of the random packages that show up at our door, food I can't fit into the pantry and the plants that didn't make it alive too long.
Today we are chatting all about our living and dining space in our apartment. Our living and dining room area is the size of our last apartment, so as you can imagine we are so excited to have extra room to hang out, eat and entertain in.
The layout of this area is pretty simple. It is a rectangular shape off of the kitchen and the kitchen is an open area so really it is just is one large room if you think about it. But we wanted to try our best to break this room up to make it feel like we have different areas within the one space.
We partnered with Room & Board to help bring this room to life. Their furniture is absolutely stunning. I have been swooning over it since the moment we found out we were moving, and we would finally want to get quality furniture. As soon as I stepped foot into their showroom in Chelsea, NYC, I was in heaven. I love their modern furniture and the high quality that they sell (seriously, not even just saying that, their quality is amazing). They have a commitment to working with U.S vendors and focus on American craftsmanship. Plus more than 90% of their products are made in the U.S.A
I met with a Design Associate (we had Antwan, he was amazing) at the showroom as well that really helped me put this room together. I don't have the best eye for design, so I wanted all the help I could get. This service is something that Room & Board offers complimentary and I cannot recommend it enough not matter what the size of the project is! I spent over three hours in the showroom trying out every couch, chair and feeling every fabric they offer.
Even though we wanted to break up the room, we also wanted to stay within the same color scheme to bring it all together. This also includes the kitchen. We kept the same vibe and feel throughout the whole space.
I am obsessed with all of the pieces we have from Room & Board, but our dining room table really is my favorite. It not only is our first dining room table ever (we used to eat at the counter!) but it doubles as a little desk for me. Since I am in the kitchen most of the day, I love sitting here to get work done while things are baking and to have easy access to all the snacks, HA!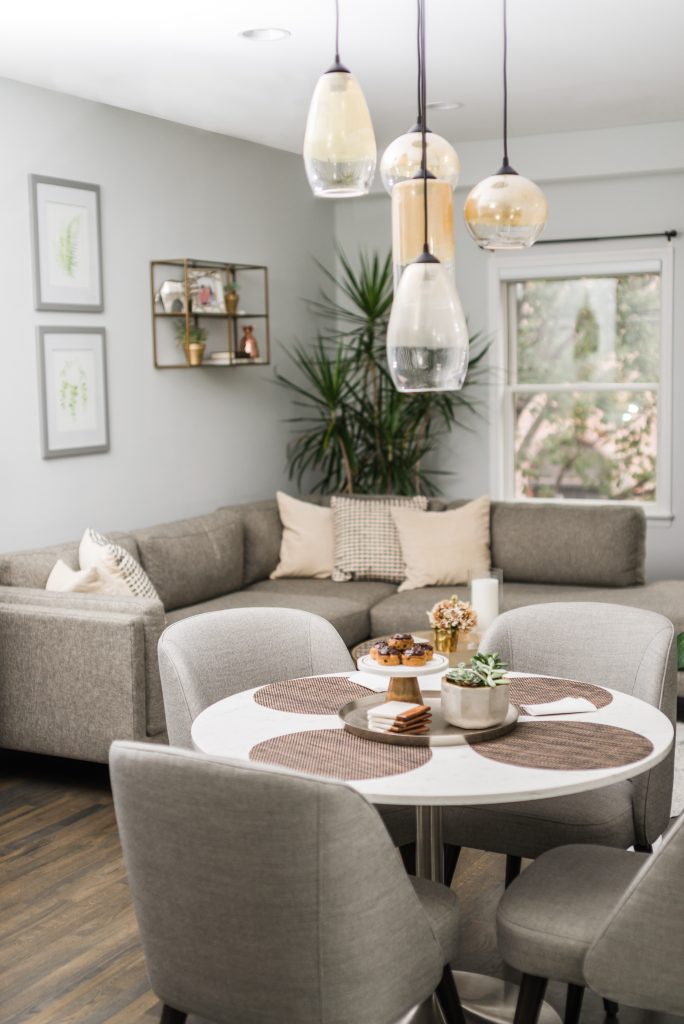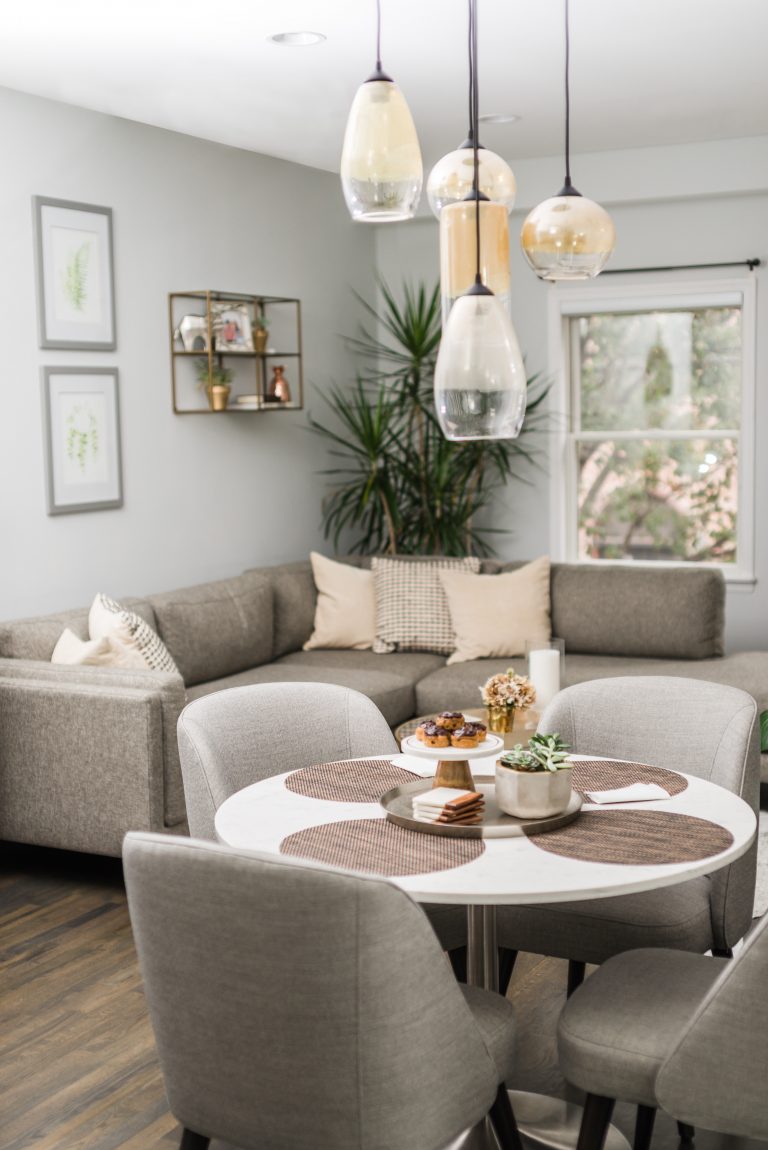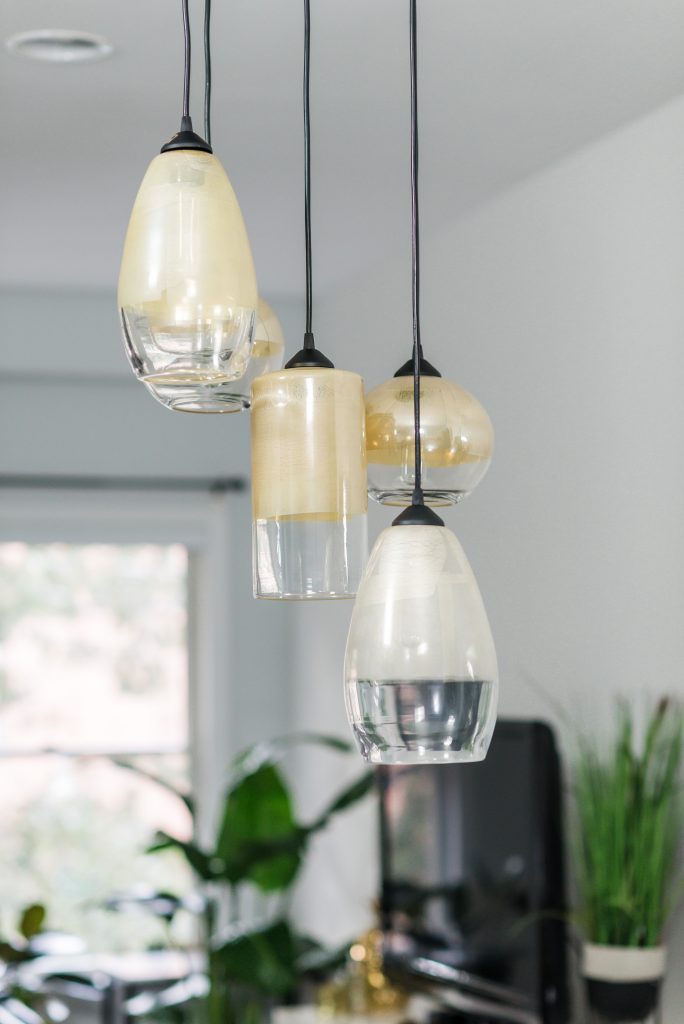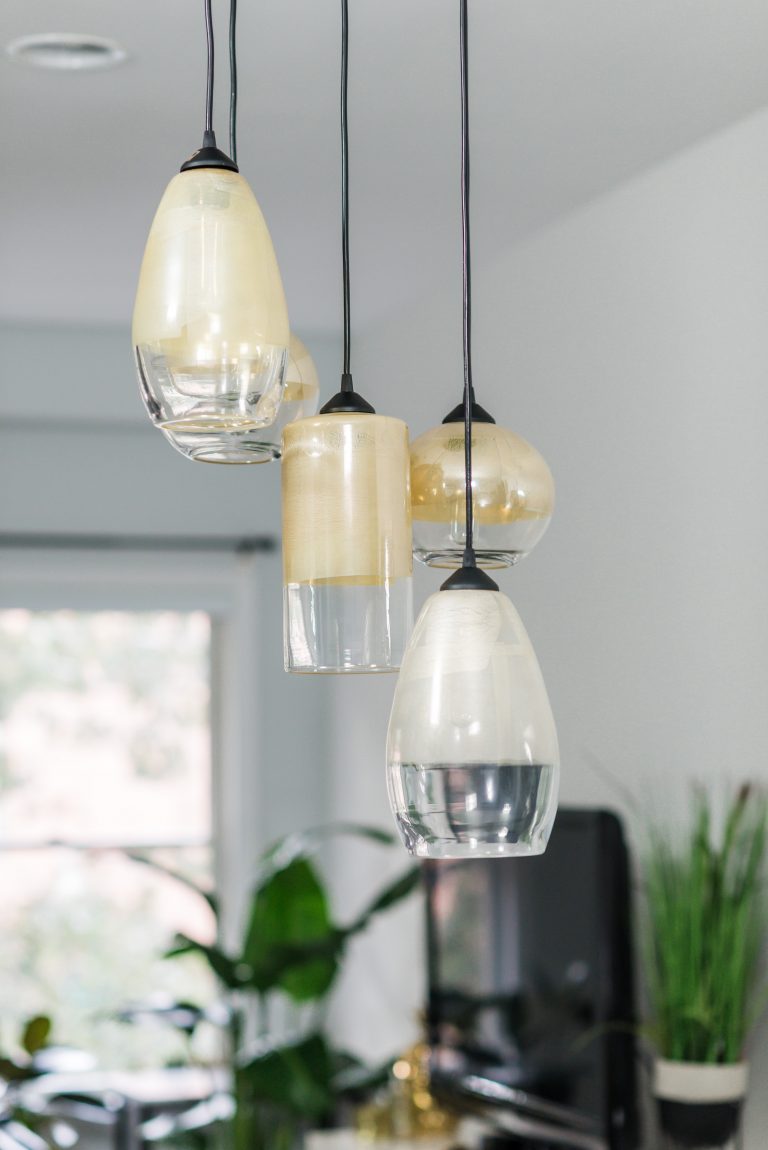 We have the Aria Dining Table in Marbled White Quartz Composite. It looks just like marble except it is much easier to care for. It also fits four chairs around the table, but you can easily squeeze a couple more when you have guests over. I wanted comfortable chairs so we went with Cora Dining Chair in fabric, and everyone compliments how comfortable they are!
Above the table we went with a funky and modern lighting fixture with gold accents. Not going to lie, it took my Dad and Jord a few hours to put it together but it is worth it and so stunning. The Luster Pendants add amazing mood lighting too with the gold on the glass.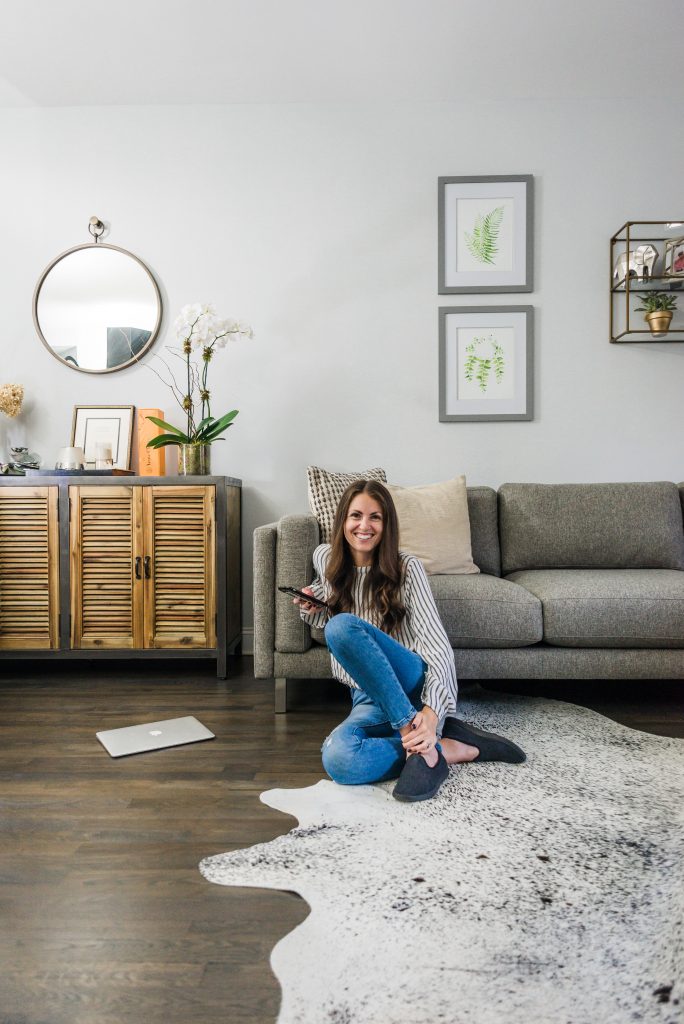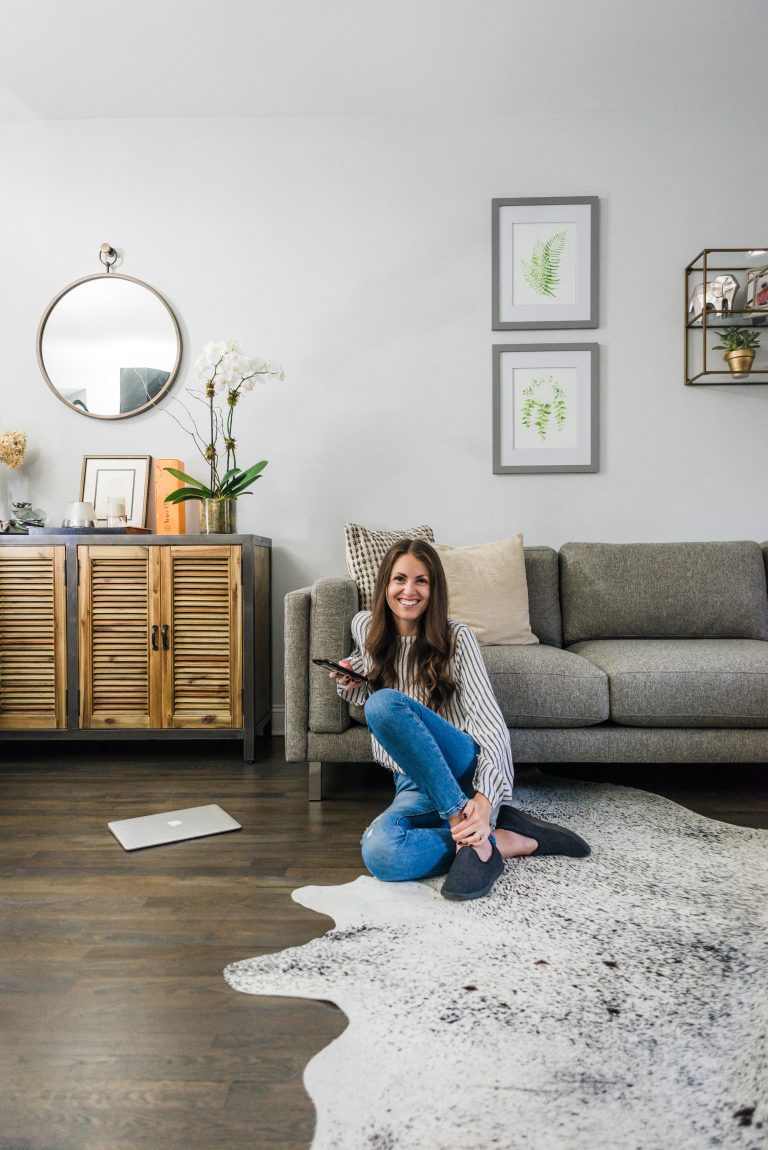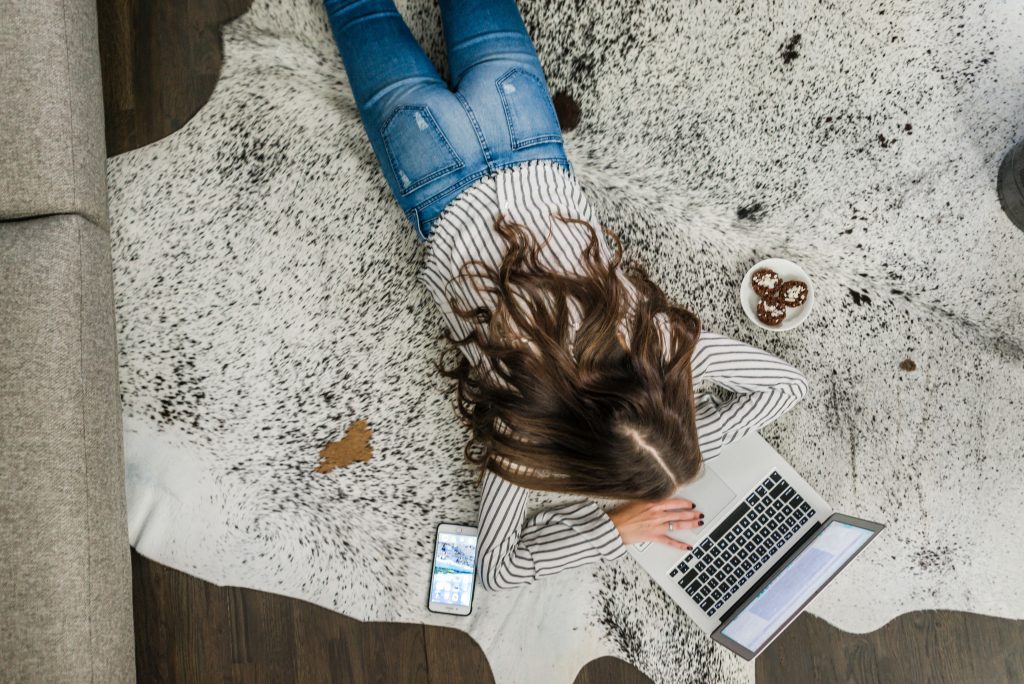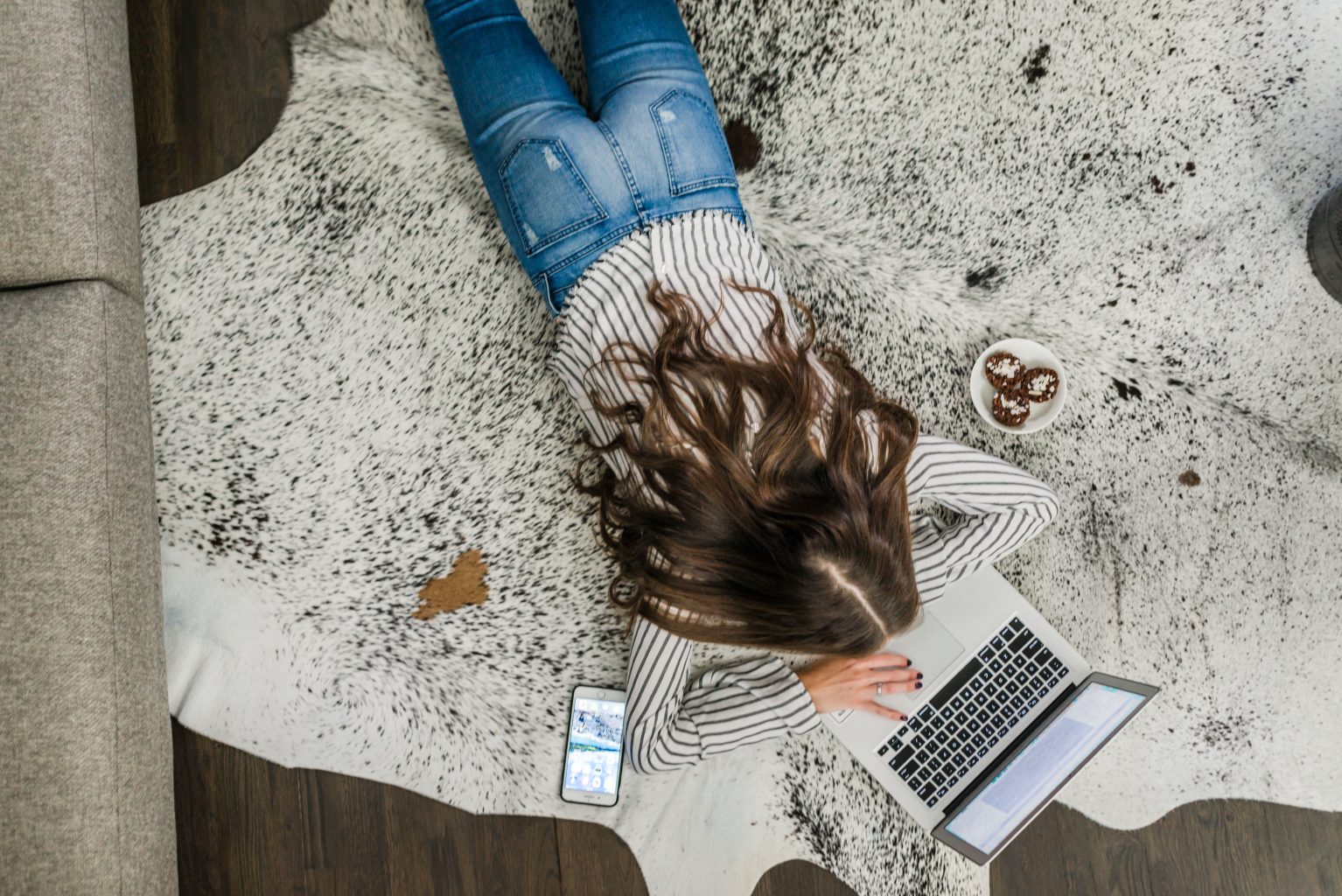 As you can see in the photos, our living room area really is next to where we eat. We picked out the Cade Sofa with Chaise, which is a sectional sofa. Our sofa has so much room and can comfortably fit a handful of people on it. Plus it is amazing to lay down on and relax. I love bringing my laptop on there in the late afternoon and catching up on work.
I am also obsessed with those plant prints we hung up above the sofa! We looked all over the Internet trying to find some like these from Kira Gulley Art. We have two prints of her watercolor paintings, they're so perfect for us! Plus for every purchase, they plant one tree. More over on her site!
Are you ready for the best part of the room though? THIS RUG! As soon as I saw this Cowhide Natural Rug, I was sold. It brings the perfect funky element to the room and adds a splash of white and grey on our dark floors. Not to mention it is so soft to put your feet on.
The other day I was sitting on our sofa, looking around at our apartment and I said to Jord "wow we are really grown ups J, we made it". It is the most scary yet magical feeling! So grateful and excited.
I hope you love our dining + living space as much as we do! I truly cannot recommend Room & Board enough. I already have my eyes on items for the second bedroom (once I find a place for all the random boxes!)
xx, Rach
Thank you Room & Board for generously gifting these items for our home. We are so grateful to have collaborated with your team!
SaveSaveSaveSave
SaveSave
SaveSave
SaveSave