This whipped Cottage Cheese Chocolate Pudding is a *must* make. You only need 4 ingredients + the recipe is gluten-free and high in protein.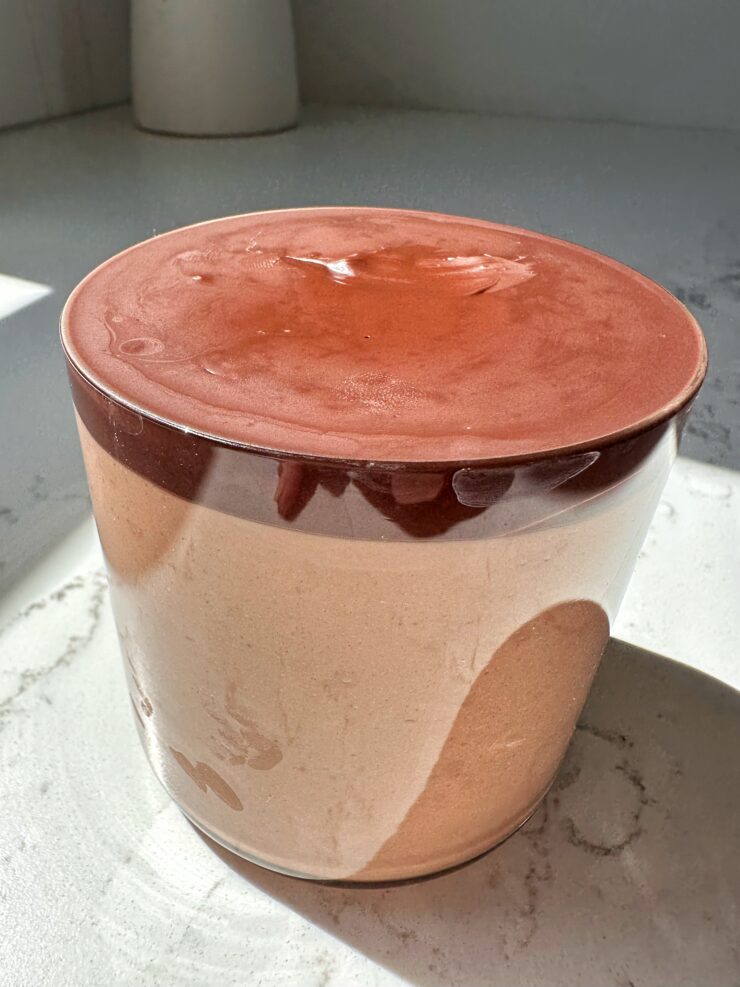 This whipped chocolate cottage cheese pudding recipe is surprisingly rich, creamy and truly the best homemade pudding recipe. My family is obsessed (especially my 4 year old). And I personally love that it takes just 5 minutes to make and it is a healthy dessert, snack or even breakfast idea.
You can also easily customize it to the flavor you are craving too. Like adding some peppermint extract to make it mint flavored (like a mint chocolate ice cream).
If you haven't tried whipped cottage cheese though, this is your sign to give it a try. It is incredibly creamy and rich and it tastes so much more indulgent than it actually is. You'd never know this is a healthier pudding recipe and it also is low carb, high protein and NO refined sugars (crazy, I know). Which is why I also love to give this to my kids because getting protein in their diets isn't the easiest..
You only need a few ingredients to make this as you'll see below and if time permits, let the pudding chill in the fridge. That way it will be thicker too!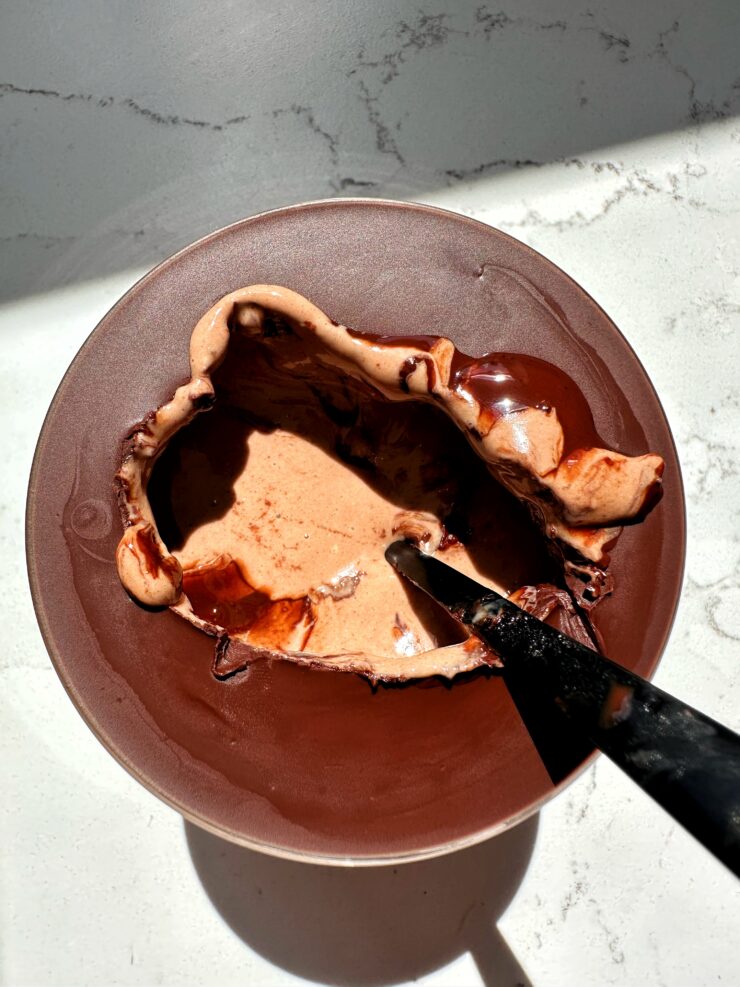 What ingredients are in this high protein Chocolate Pudding:
Cottage cheese – this is the main ingredient of the pudding so I don't recommend any subs for it
Maple syrup – or more for sweeter pudding. You can also use honey or another sweetener of choice
Cacao powder – this makes it have the chocolate flavor! I haven't tried cocoa powder but I'd assume it would work too
Ripe banana – the more ripe the sweeter it will before the pudding
Optional: chocolate protein powder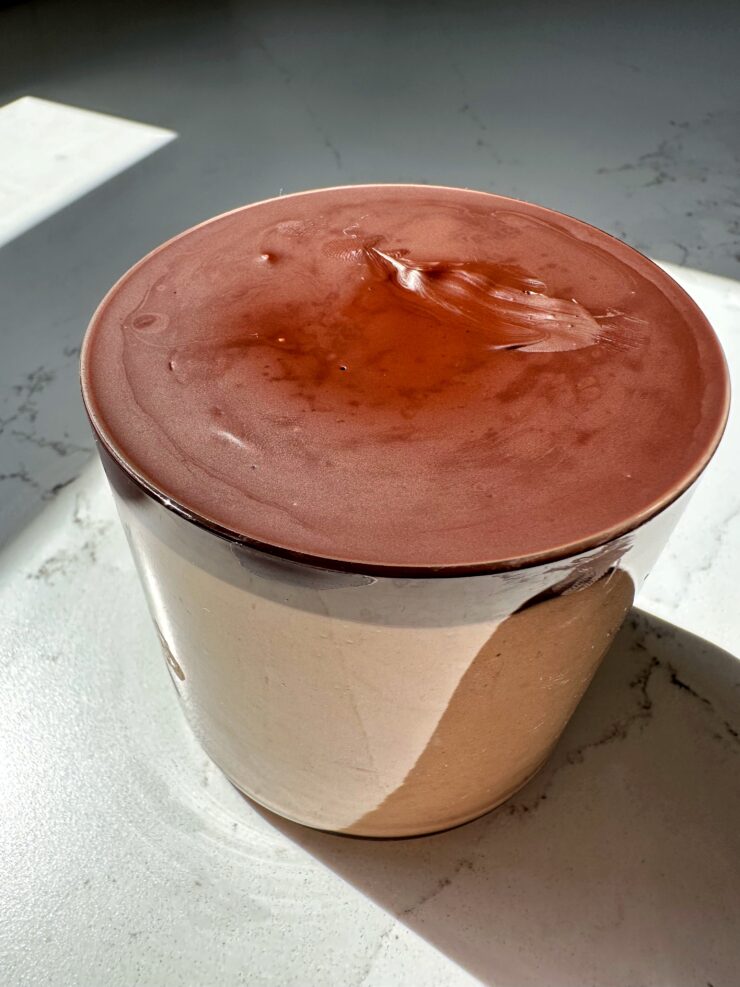 How to make Cottage Cheese Chocolate Pudding:
Add all ingredients to blender and blend until smooth and creamy
Pour pudding into a bowl or container of choice then add to fridge to set until thick (this usually takes at least 1 hour)
I also like to add melted chocolate chips on top for a "chocolate shell" of sorts
FAQs on making chocolate pudding:
Can I add in other things to switch up the flavor? Add in some peanut butter for PB cup vibes or peppermint extract for mint chocolate chip ice cream flavor, the possibilities are endless!
How long does this pudding stay good for? In the fridge you can keep it up to 5 days. It gets thicker over time too so I always like to let it chill a bit.
I don't like cottage cheese, do you taste it in this pudding? No! I personally don't love cottage cheese on its own and I love this pudding. It's a great way to get in some protein and satisfy a sweet craving .
Can I give this cottage cheese pudding to my kids? Absolutely! As long as no allergies are present, I don't see why not. I personally do and my toddlers love it.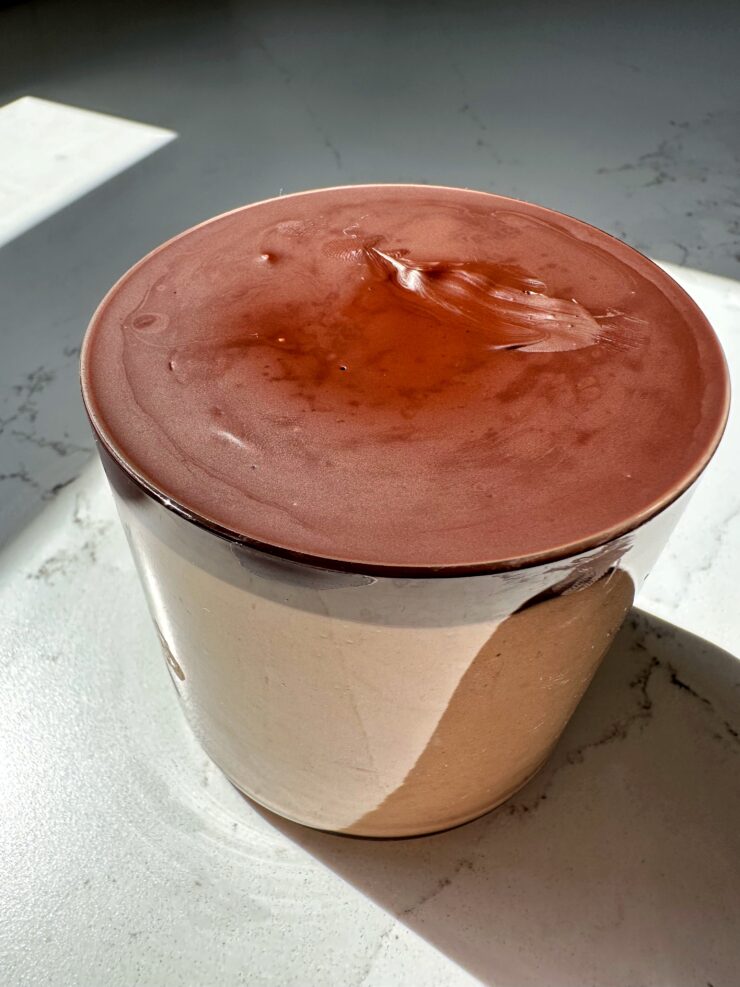 A few other delicious recipes using cottage cheese:
Viral Cottage Cheese Ice Cream
Gluten-free Cottage Cheese Pancakes
Print
Cottage Cheese Chocolate Pudding
This whipped Cottage Cheese Chocolate Pudding is a *must* make. You only need 4 ingredients + the recipe is gluten-free and high in protein.
Prep Time:

5 mins

Total Time:

1 hour
1 cup

cottage cheese

2 tablespoons

maple syrup (or more for sweeter)

2 tablespoons

cacao powder

1

ripe banana

Optional: chocolate protein powder
Instructions
Add all ingredients to blender and blend until smooth and creamy
Pour pudding into a bowl or container of choice then add to fridge to set until thick (this usually takes at least 1 hour)
I also like to add melted chocolate chips on top for a "chocolate shell" of sorts
Notes
*Store in fridge for up to 5 days