Founders of Serenity Kids on Disrupting the Baby Food Industry + Feeding our Families
#43: In this episode, we chat with the Founders of Serenity Kids, Joe and Serenity Carr.
A preview of what we dive into in today's episode:
Our family are *huge* fans of Serenity Kids and everything they are doing. So much so that we invested in the company last year. Joe and Serenity are completing revolutionizing the baby food industry one grass-fed meat and organic veggie pouch at a time. They are the creators of Ezra's favorite pouch (and the only one he has eaten) and in this episode they spill it all out for us. Why they created the brand, where they are headed, the importance of feeding our littles wholesome sources of food from a young age and a ton more. Plus you'll hear the struggles and challenges that come with starting a brand and what it is like to work with your significant other.
For more from Joe + Serenity, head on over to SerenityKids.com and stock up for your kids, nieces, nephews, friends, everyone! And use the code RACHL for 15% off your order.
For more from me, I'm over on IG @rachLmansfield, tiktok @rachLmansfield and rachLmansfield.com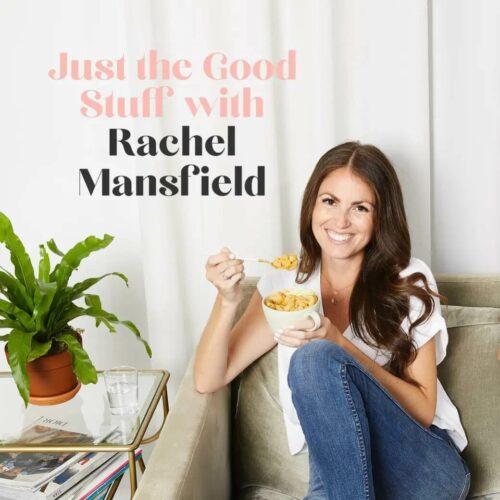 Get inspired by the 'Good Stuff'
I chat with CEOs, founders, wellness experts, cooks, bloggers and other impactful people who love sharing some good stuff. We cover starting a business, healthy and delicious food, hormones, relationships, infertility and much more.
Love the podcast? Subscribe on iTunes and leave us a review!
Related Episodes: