Welcome back to the newest series on the blog. My version of a "what I eat in a day" because there is a zero % chance I will remember to log every meal for a day.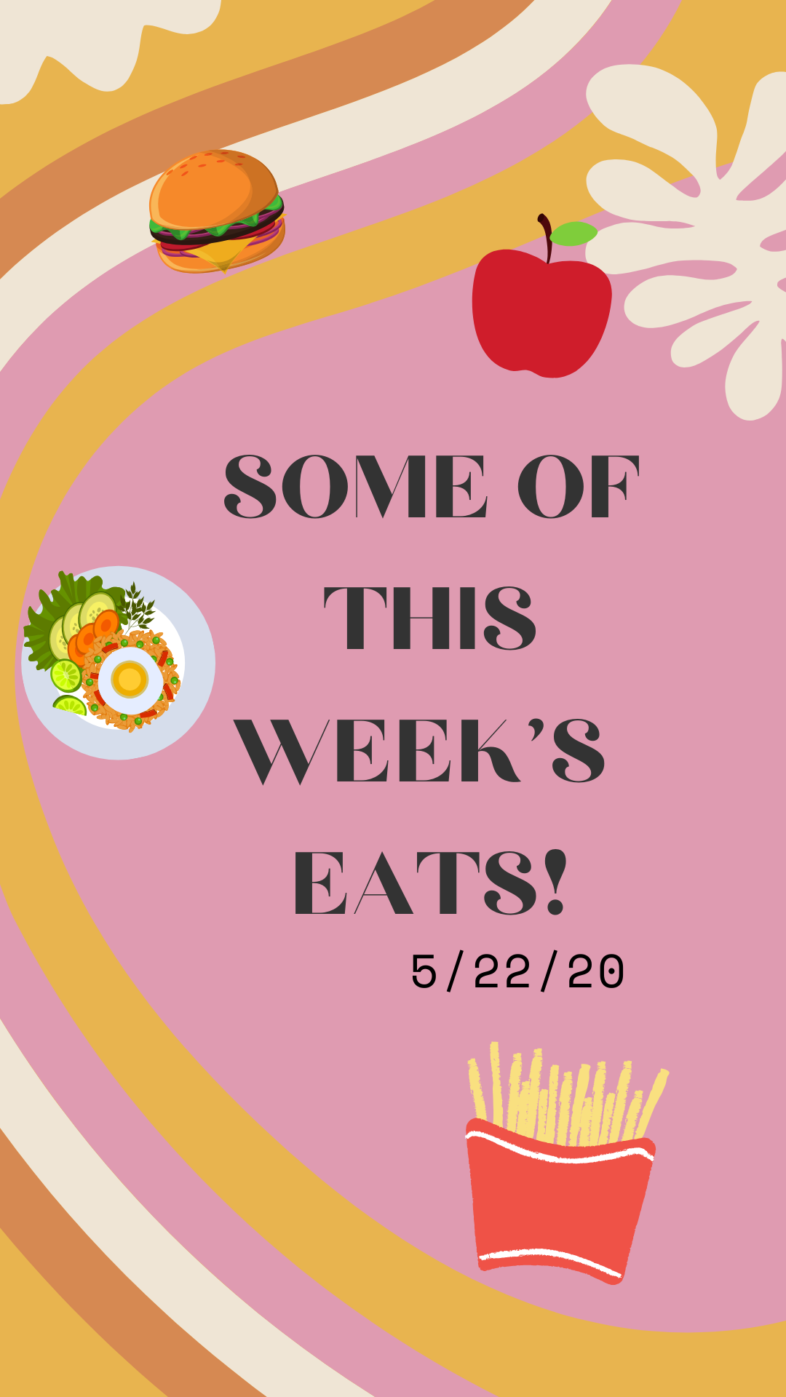 Plus I think this version is more fun since you get to see some of the many random yet tasty meals or snacks I eat during the week. No filter on the photos as you saw on last week's IG post (besides the first photo because obviously need to stay within the look of my feed), and it makes me so excited to see how much you guys loved when I shared this.
You'll see a lot of similar ingredients in different meals. I am all about using what we have on hand already to avoid going to the store. Plus I declared this week as "let's use everything in the freezer" week, so you will noticed a lot of things I take from our freezer like bread, pizza, etc.
Here's the run down on this week's food faves and random things I ate:
(please see Instagram for full post/photos!)
Avocado grilled cheese: GUYS this is so good! Two slices of sourdough bread (can bread works) mashed with some avocado on each side and I filled it up with some baby spinach, organic cheddar cheese and leftover bacon.
Fried eggs + tortillas: things get real fancy over here (psych!). A lot of the time I am having fried eggs (courtesy of jord's tutorial) and some almond flour tortillas on the side. A little cashew "cheese" from Just the Good Stuff and with kraut on the side.
Yogurt + granola bowls: LOTS of yogurt and granola bowls. I am on a serious kick over here as you guys know. I am due to make another batch of my extra cluster crunchy granola. Paired with some banana and nut butter and I have been using regular dairy yogurt.
Monkey bread: I froze a slice of my vegan monkey bread and omg I am so happy I did. Warmed it up in the microwave for about 15-30 seconds and it was too die for!
Leftover pizza + toast: we made frozen pizzas last weekend and I paired the last slice with two pieces of bread (one with avocado + another with more of my cashew cheese from JTGS)
Sweet potato gnocchi: I declared this week "clean out the freezer". I found sweet potato gnocchi in there and crisped it in some butter with cheese on top! Easy dinner in less than 10 minutes. I can't find the link to the gnocchi but it is from this brand.
Toasted sourdough bagel: If you know me well, you know I eat a lot of bagels! My favorite mash up is avocado, chive cashew cheese from JTGS, EBTB seasoning + baby arugula!
Lots of Peanut Butter Cup Flourless Brownies: I made my brownie recipe in a muffin tin and added peanut butter cups on top as you guys saw here. Life will never be the same.. SO good!
Snacks to call out: I ate a bag of Hu hunks in 2 days (code RACHL for free shipping) and devoured a bag of Emmy's peanut butter cookies. I have also been loving my dried mangos as always!
Happy weekend! xx