6-ingredient Classic Chocolate Chip Cookies made with simple and delicious ingredients for a tasty cookie treat!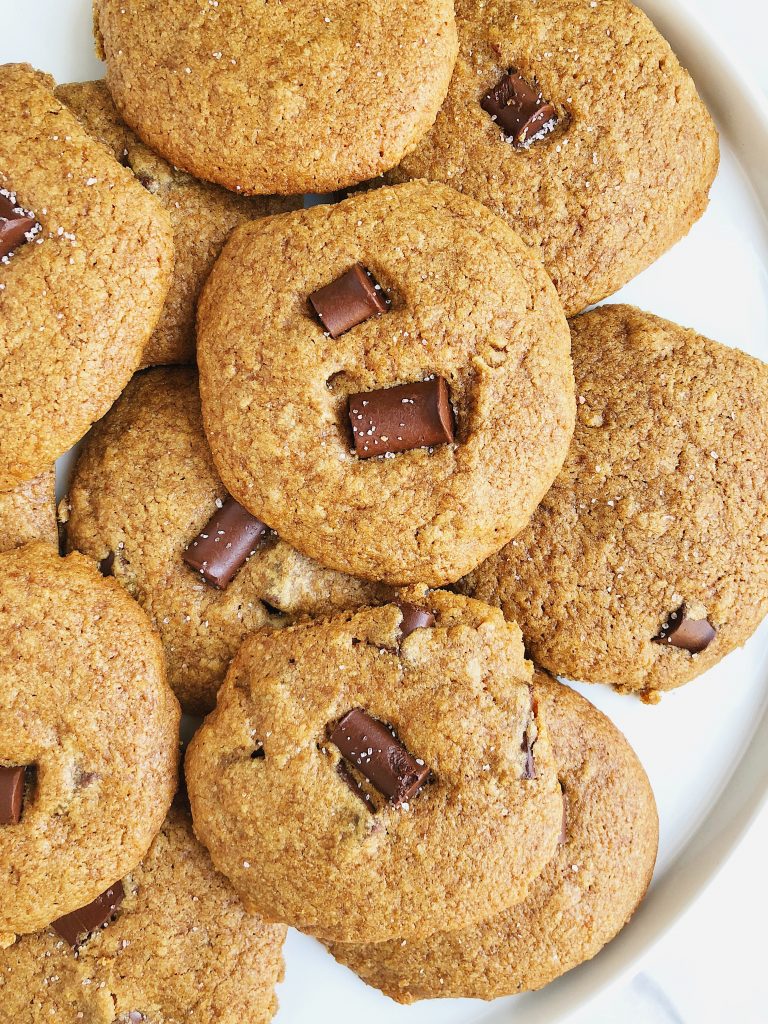 We caught up last week on how I rarely make other blogger's recipes. But after making Bakertia's Ultimate GF Fudge Brownies, it had me itching to make some more recipes from some other talented food bloggers in the space.
Today I am sharing these Classic Chocolate Chip Cookies from my beautiful French food goddess, Clémentine.
Clémentine is the food blogger and content creator behind Clemfoodie and she is based across the water over in France. Jord and I have been itching for a trip to France this year and I can only dream of eating some of Clémentine's creations in real life. But until then, we will be making these Classic Chocolate Chip Cookies from her blog! I scrolled through her feed for way too long trying to figure out what to make. She has a lot of savory bowl inspo too that I can't wait to try soon.
This was the first cookie recipe that I have made from someone else in so long and I can promise you that they are delicious and so easy to make. Almost too easy to the point where I think these will be a weekly dessert over here. You guys know I am a sucker for all cookies and these really hit the spot.
These Classic Chocolate Chip Cookies are hands down the easiest healthy cookie recipe!
I love how simple the ingredients are and how you can easily substitute this and that with what you have on hand.
Clémentine made these using butter, sugar (white and brown), spelt flour, unbleached flour and few other must-have's for baking.
I didn't have any white or brown sugar on hand (I actually never do) and was able to use the same amount of coconut sugar in the recipe and it turned out delicious. I also used only sprouted spelt flour in these since I don't have unbleached flour and they turned out perfectly. I imagine you can also sub oat flour or gluten-free all purpose to make them as well.
These cookies are also nut-free, which makes me so happy since I can share them with my brother who is coming to stay with me tonight. I'm planning to freeze a few too since frozen chocolate chip cookies dipped in almond milk are my weakness. Anyone else love frozen baked goods?! I am always craving them after dinner.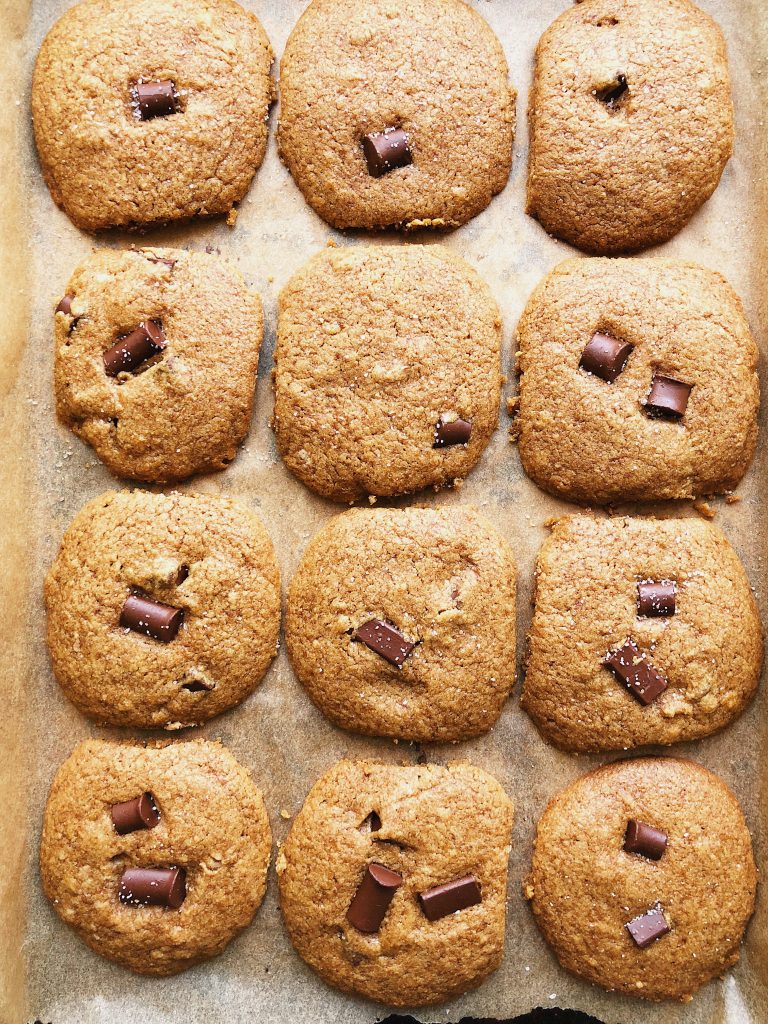 SaveSave
Save
Save
SaveSave
Save
Save
Print
Classic Chocolate Chip Cookies
Prep Time:

5 mins

Cook Time:

10 mins

Total Time:

15 minutes
xx, Rach
SaveSave
SaveSave