Dark Chocolate Peanut Butter Caramel Eggs made with gluten-free ingredients for a healthier take on Reese's Peanut Butter Eggs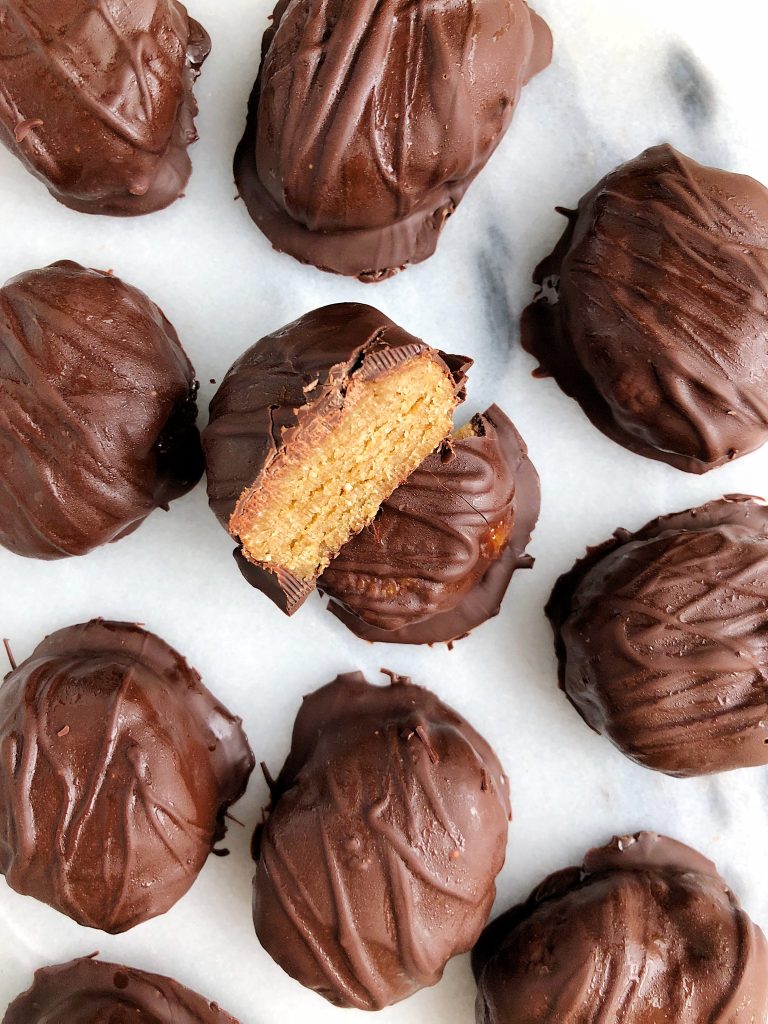 This recipe is technically supposed to be shared in April. But I couldn't wait any longer. Plus Easter is this weekend and ya'll NEED to make these because they are bomb.
The first food Jord and I truly bonded over were Reese's Peanut Butter Eggs. Those yellow wrapper easter themed Reese's that hit the spot every single time. Except I haven't had one of those gems since we first started dating. I wonder from time to time what I would think of them if I ate one now, but why eat them when you can make your own homemade Dark Chocolate Peanut Butter Caramel Eggs that are gluten, dairy and refined sugar-free?!
These homemade peanut butter eggs are so simple and easy to make and they have a sweet caramel and peanut butter-like center. They are sweetened with my favorite Manuka Honey from Wedderspoon. In case you haven't noticed yet, Wedderspoon is my absolute favorite honey company. They sell quality honey that is sourced from the best bee's and it truly tastes amazing. I love sweetening my recipes with it and especially for no-bake ones so the benefits of manuka honey are there!
These Dark Chocolate Peanut Butter Caramel Eggs will be the ultimate crowd pleaser this weekend and beyond. They're perfectly acceptable to make after the holiday weekend and all year!
WHAT YOU NEED
Pitted dates
Sprouted rolled oats
Dark chocolate (I used this one – code rachLcoconutcups for free chocolate with orders!)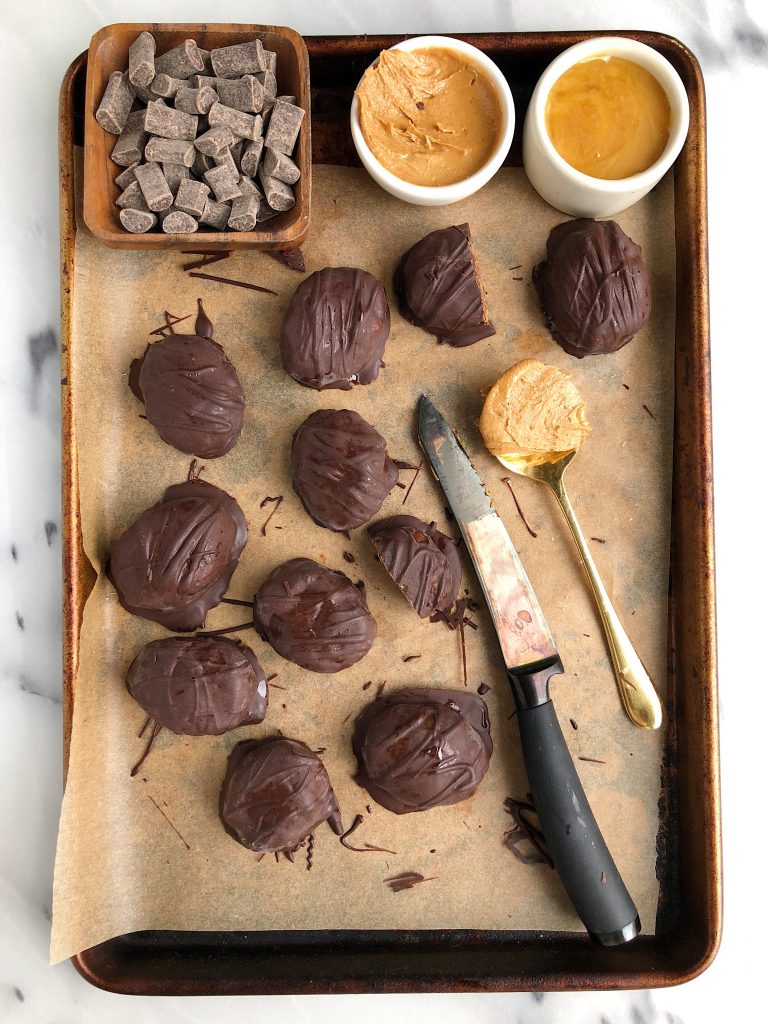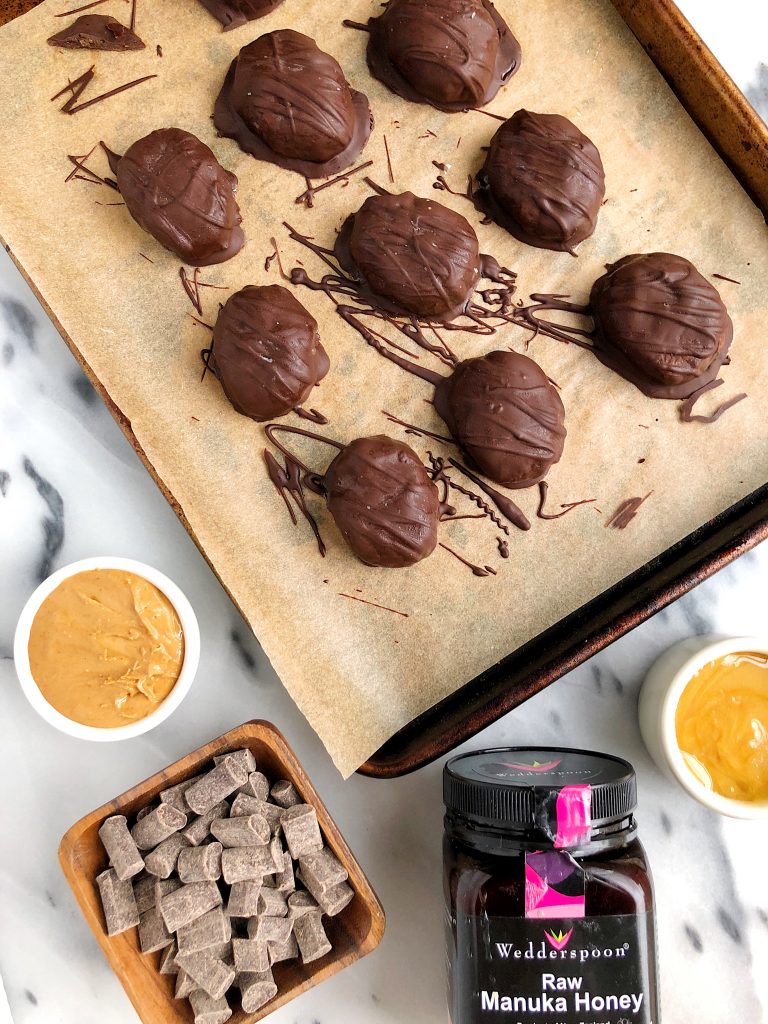 SaveSaveSaveSave
SaveSaveSaveSave
SaveSave
SaveSave
Save
Save
Print
Dark Chocolate Peanut Butter Caramel Eggs
Instructions
Add the dates to a medium bowl and pouring boiling hot water on top and let them soak for about 10 minutes (this helps to soften the date)
Strain the dates then add to food processor with peanut butter, rolled oats and honey and process until well combined
Scoop about 1-2 spoonfuls into your hand and roll into a bowl then form into an egg shape
Line up the peanut butter caramel eggs onto parchment paper on a cookie tray
Repeat until all eggs are formed
Melt the dark chocolate chips and coconut oil in a microwave or stovetop
Dip each egg into the chocolate and brush off any excess chocolate and let it drip off
Add the Dark Chocolate Peanut Butter Caramel Eggs into the freezer and let them set for an hour then enjoy!
*Will stay good for about a month in freezer
xx, Rach
Thank you Wedderspoon for sponsoring this post. It means so much to me to work with brands I love and believe in!