Dark Chocolate Peanut Butter Truffle Bars made with gluten and grain-free ingredients!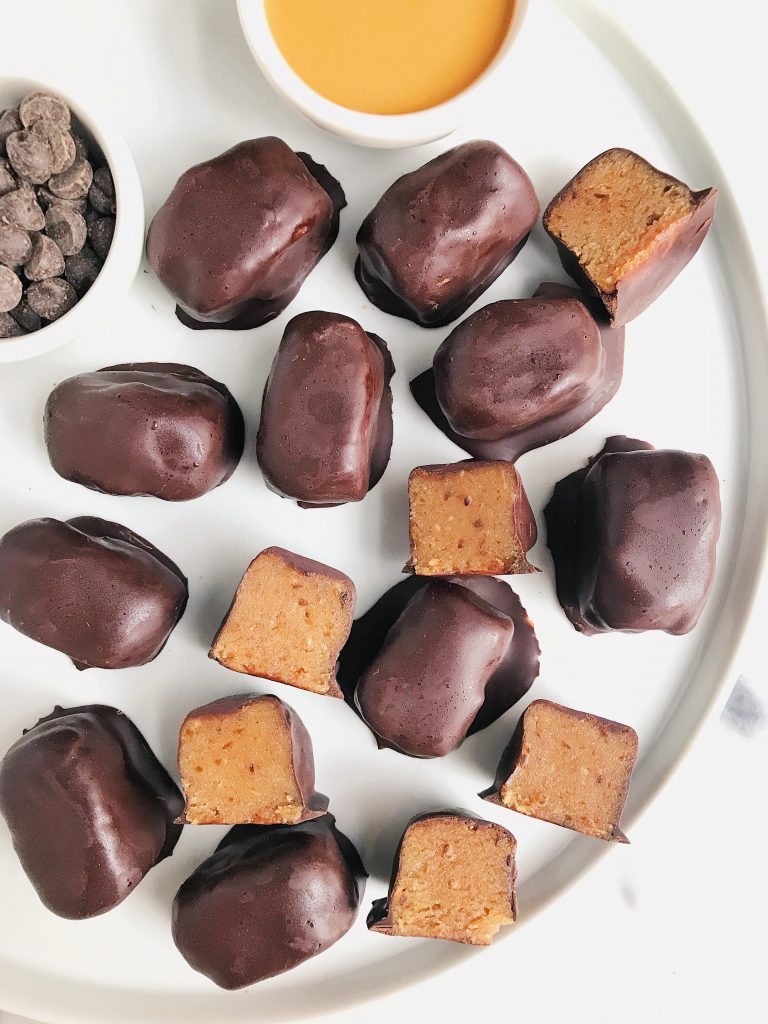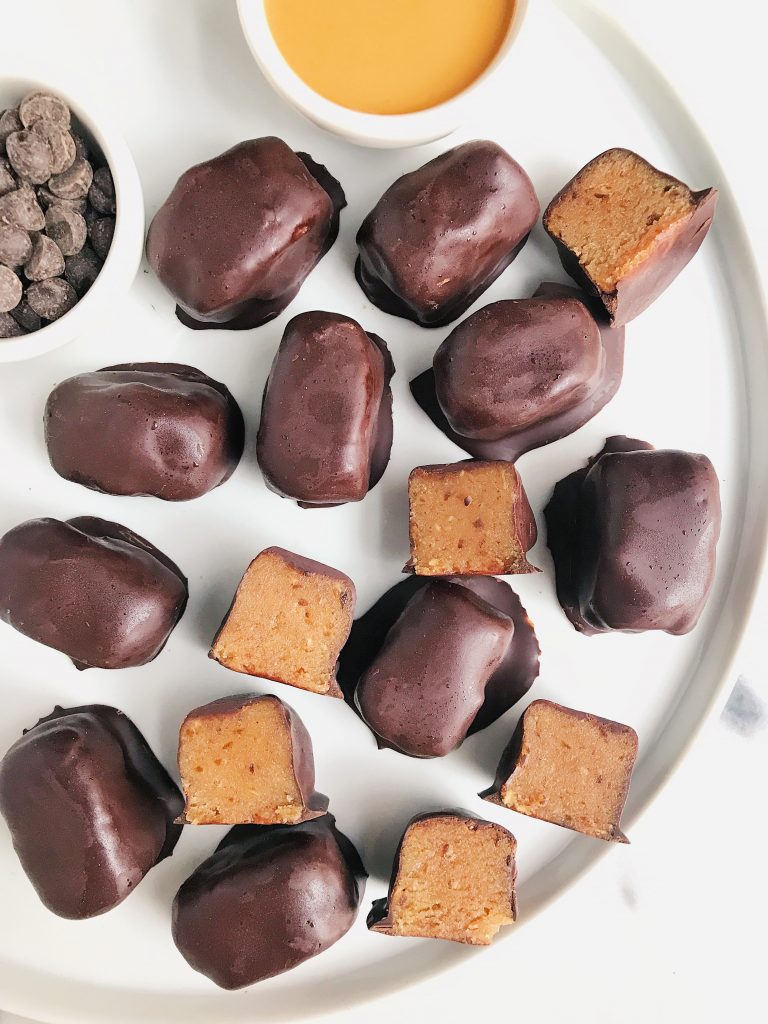 I am actually salivating as I type this blog post right now. These Dark Chocolate Peanut Butter Truffle Bars are UNREAL you guys.
My whole life I have been obsessed with anything dark chocolate and peanut butter. My Mom used to bribe me to go to gymnastics by giving me Reese's Pieces at the end when I was younger. On Halloween, I picked all the peanut butter cups when I would trick-or-treat. And believe it or not, we served dark chocolate peanut butter cups with dessert at our wedding.. You get the point.
But these truffle bars are my absolute favorite way to eat dark chocolate and peanut butter right now. They are so easy to make, it is almost bad because I find myself making them quite often these days. They are only made with six ingredients that you likely have in your pantry because they are items I use here on the blog quite often.
My favorite ingredient in these truffle bars is the use of Manuka honey from Wedderspoon. I use their Raw Manuka honey Factor 16 in these. I love using Wedderspoon's Manuka honey for desserts, home remedies, skincare, anything! It tastes so good and you just know that is quality honey. Their non-GMO verified Manuka is always raw and unpasteurized to maintain the naturally-occurring health benefits in this special kind of honey. The KFactor 16 means that 75% of the pollen in their honey is guaranteed to contain pollen grains that are specific to the Manuka flower!
The one thing I didn't know about Manuka honey is that you should use it raw to really maximize its health benefits. You can add to warm water as well but to get the most benefits from it, it is recommended to consume raw like in these truffle bars. You can find Wedderspoon Raw Manuka Honey in a retailer near you like Whole Foods or order online too! I love being able to use it for so many different things.
We have shared a variety of delicious truffle recipes on the blog but these are the first truffle "bar" of sorts. They are in a mini rectangular shape, but you can also roll them into ball form if you so choose!
WHAT YOU NEED
Water
Dark chocolate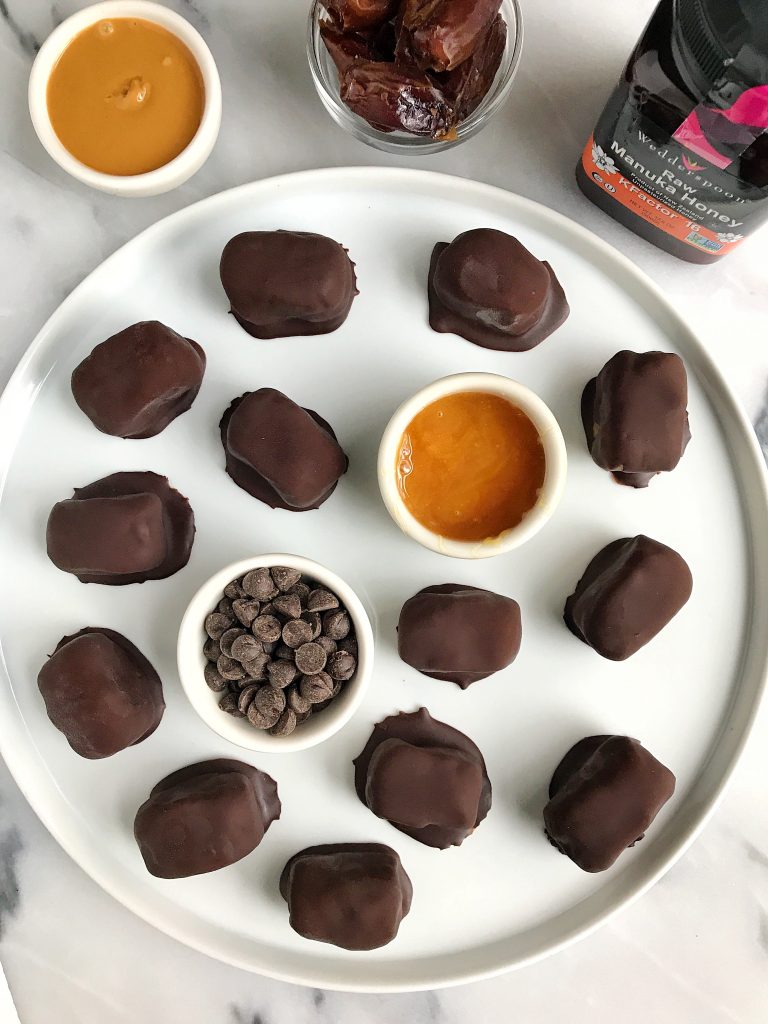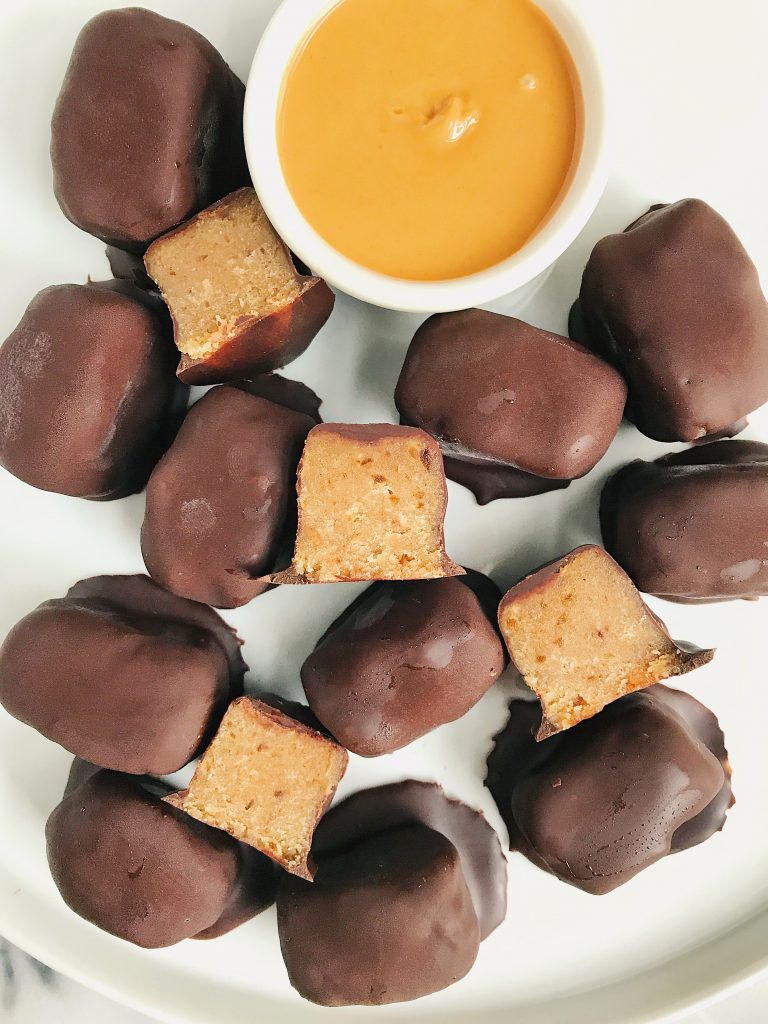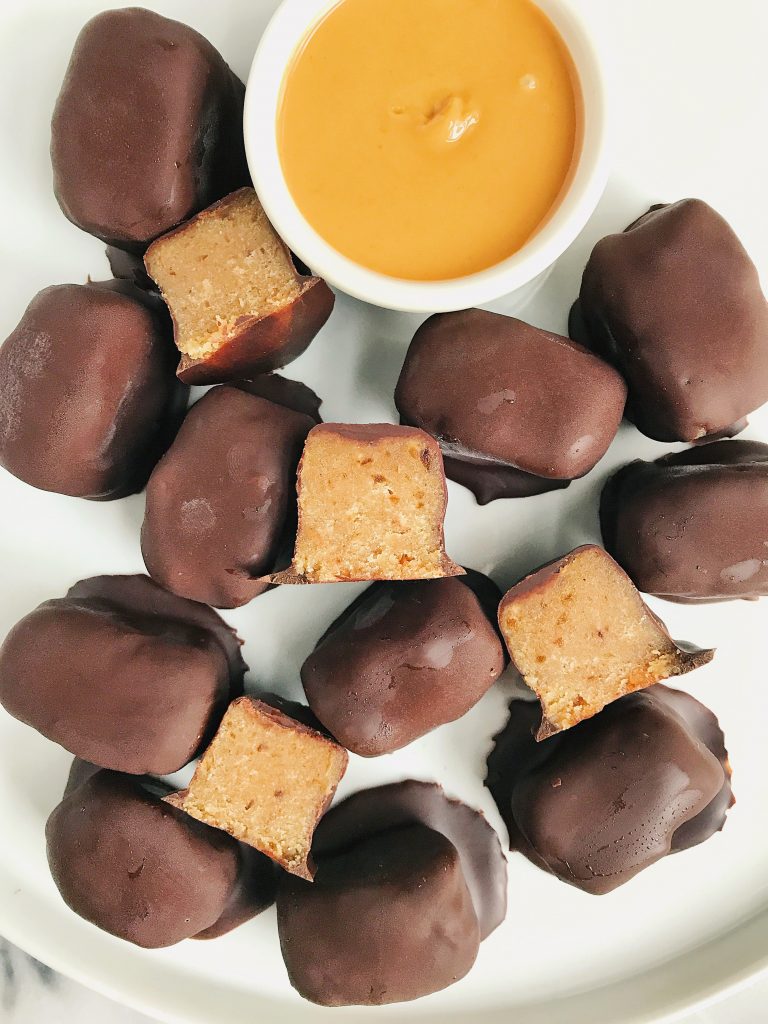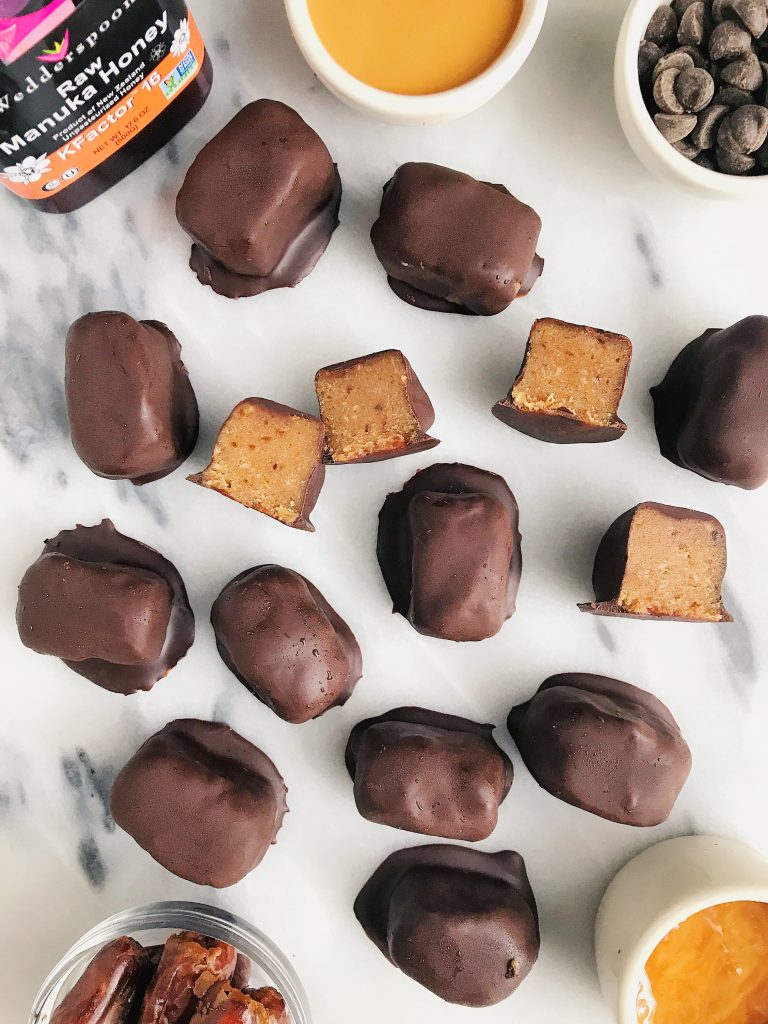 Print
Dark Chocolate Peanut Butter Truffle Bars (gluten-free)
Yield: 13-14 truffle bars 1x
3/4 cup

creamy peanut butter (or your preferred nut butter)

5

pitted dates

3 tablespoons

water

2 tablespoons

Wedderspoon Manuka Honey

1/2 cup

coconut flour

1 cup

(

8 ounces

) dark chocolate
Instructions
In a food processor, combine peanut butter, dates, water, honey and coconut flour
Blend until the ingredients are broken up and mix together
Line a baking tray or large plate with parchment paper
Using a spoon or your hands, scoop about 3 tablespoons of dough into your hand and roll into a ball then form into rectangle shapes
Once all the truffle bars are formed, melt dark chocolate chips so that they are completed melted (you may need to add coconut oil depending on what chocolate it is)
Using a fork, dip each truffle bar into the chocolate and let the excess chocolate drip off into the bowl
Place on tray and once truffle bars are covered, add to freezer for 1 hour to set
*Keep in fridge in airtight container for a week or a couple months in freezer
Author:
Category:

gluten-free, grain-free, dairy-free

Cuisine:

dessert, snacks
xx, Rach
Thank you Wedderspoon for sponsoring this post. It means so much to me to work with the brands I love and believe in!
SaveSaveSaveSave