Easy Chocolate Chip Gingerbread Loaf that is grain & dairy-free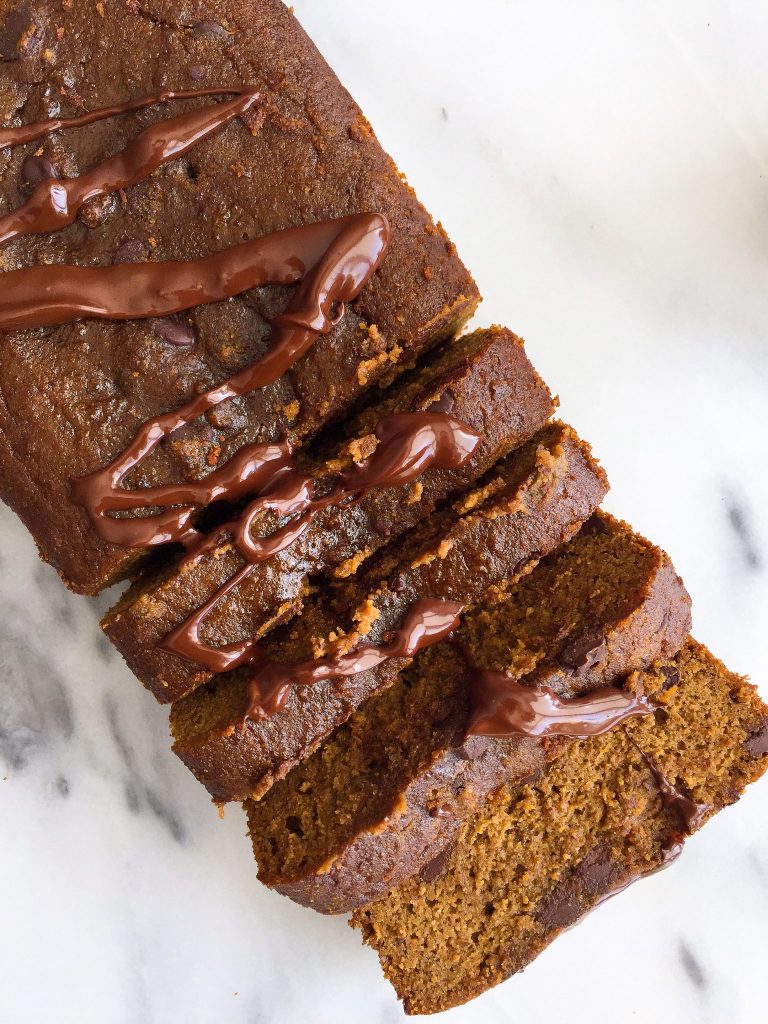 The easiest chocolate chip gingerbread loaf you are ever going to make and eat is HERE my friends. This is my very first gingerbread recipe in my life. True story. I have never made anything gingerbread related beside a gingerbread house but we all know I bought a kit at the store to make that.
Jord is a big gingerbread fan, I'm into it but definitely not one of those die-hard gingerbread lovers when the holiday season hits. This loaf though may have converted me. Probably because it is very subtle and the gingerbread isn't overpowering at all. Plus it has dark chocolate chips in it so what's not to love?
This gingerbread loaf is grain and dairy-free and it is so delicious, soft and cake-like, it tastes too sinful to be this clean. It is the ultimate holiday loaf for you to make for a breakfast gathering, tea time, anything!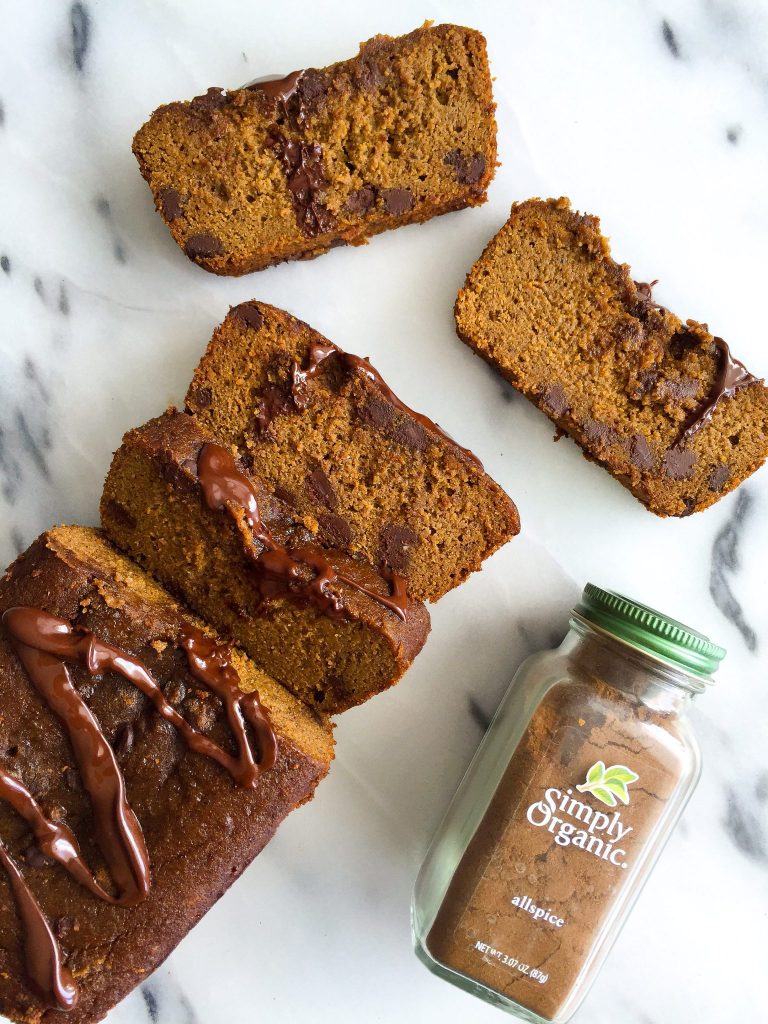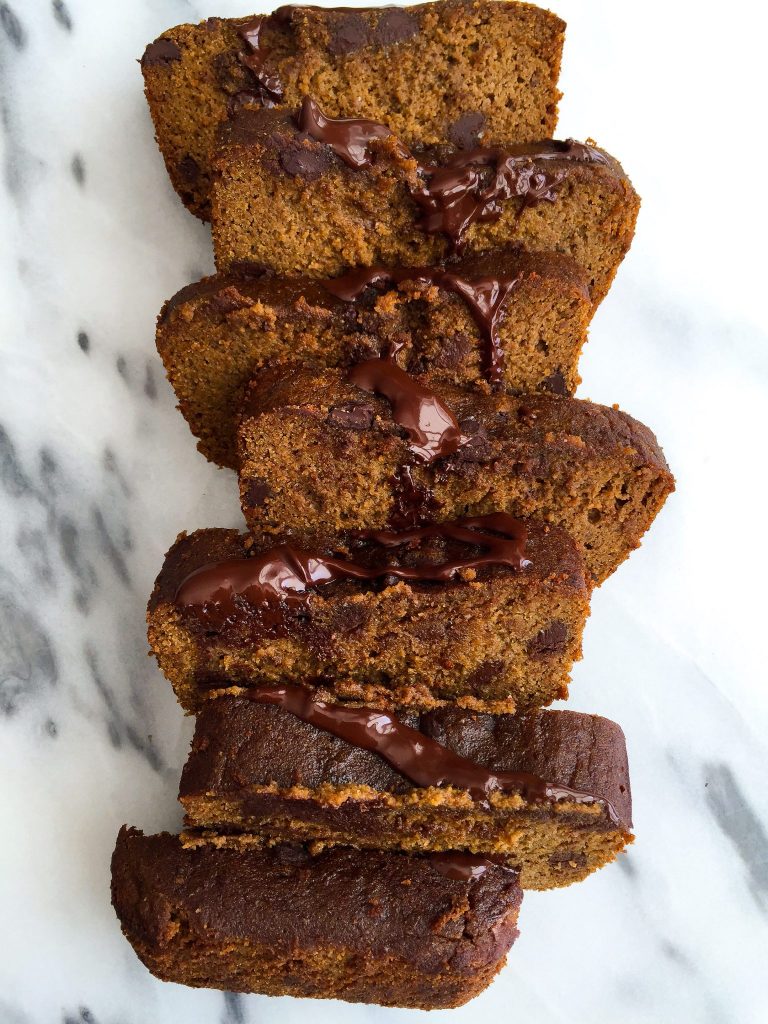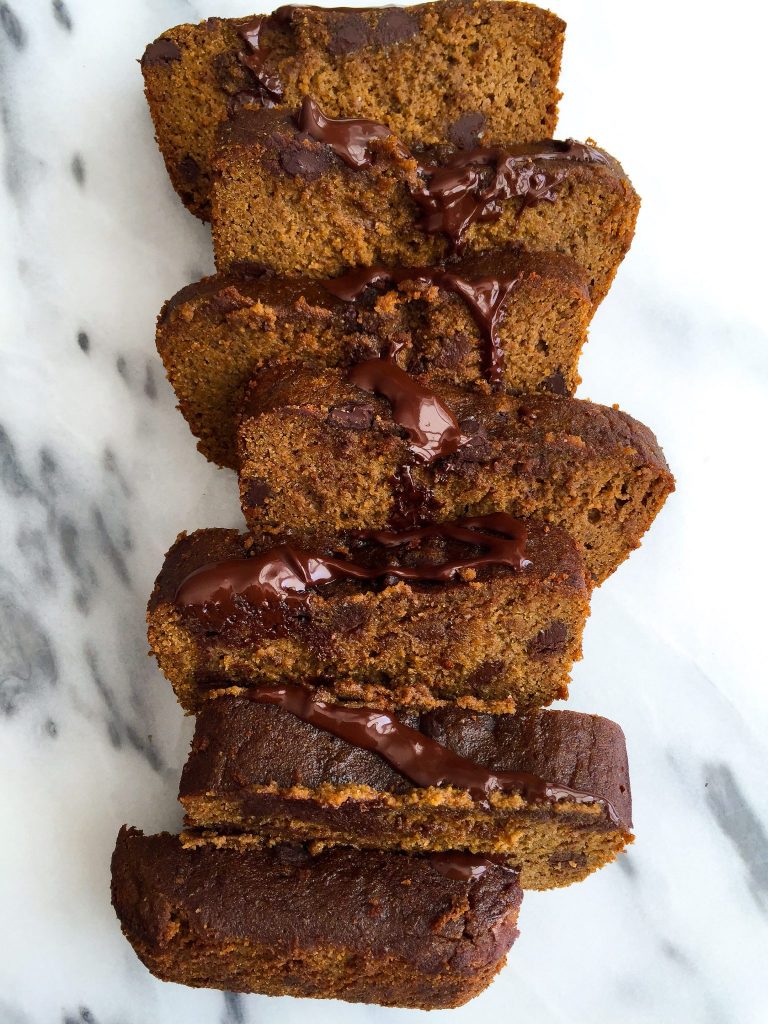 One of my favorite brands, Simply Organic is encouraging everyone to participate in #ThursdayMoments. I am partnering with simply organic to celebrate "organic moments" throughout the holiday season. We want each of you to plan a regularly-scheduel escape with your closest friends, family members or anyone on Thursdays throughout the holiday season. Why Thursday? Well it is the day before the weekend and we all know that weekends during the holidays are seriously crazy. Crazy in a good way, yes but still we are jam packed with plans and things to do.
It is so important to have organic moments with others or even ourselves to really relax and do what your heart desires. For me personally, I want to have breakfast with Jord on Thursdays. How many of us have civilized breakfasts during the week? Um, no one. I want to serve holiday themed breakfast like this Gingerbread Loaf, it has all the best spices of the holiday season and it is perfect for sharing. You can serve it to your family or friends and even pair it with a warm beverage like a Mexican Hot Chocolate.
So whether it is having a delicious breakfast before work or school on Thursday's or having some "me time" after work, let's all dedicate some time on Thursday's this season to do something we love and have our own organic moment.
I may or may not want to just make this Easy Chocolate Chip Gingerbread Loaf every Thursday until summer. Kidding… but not really 😉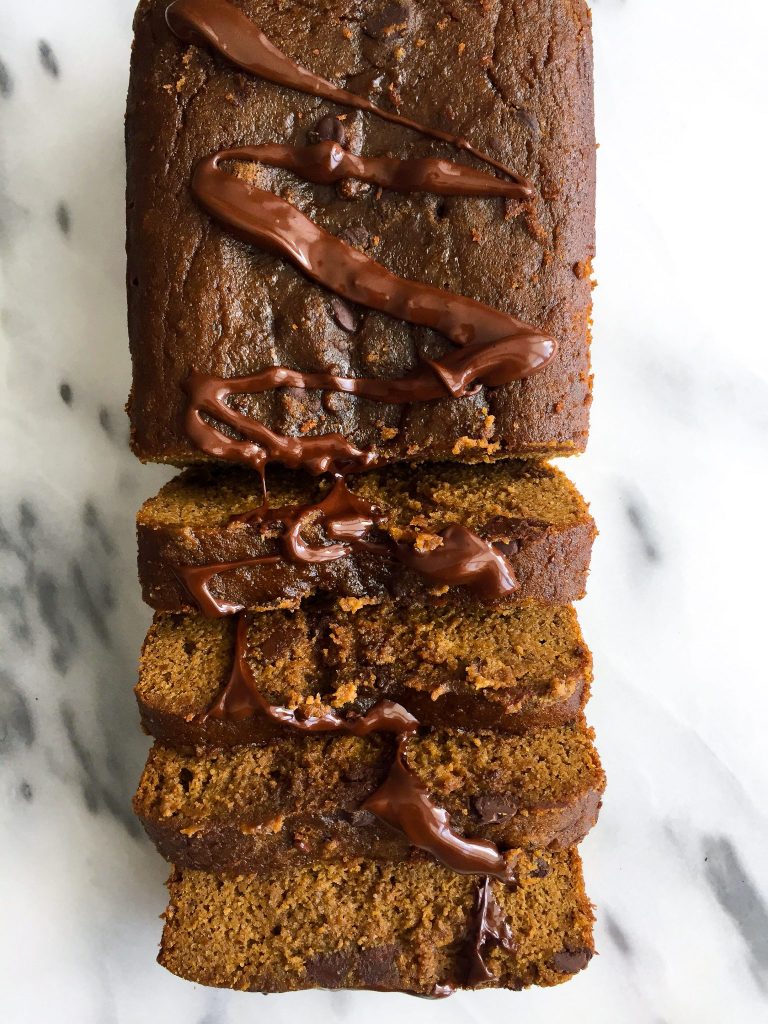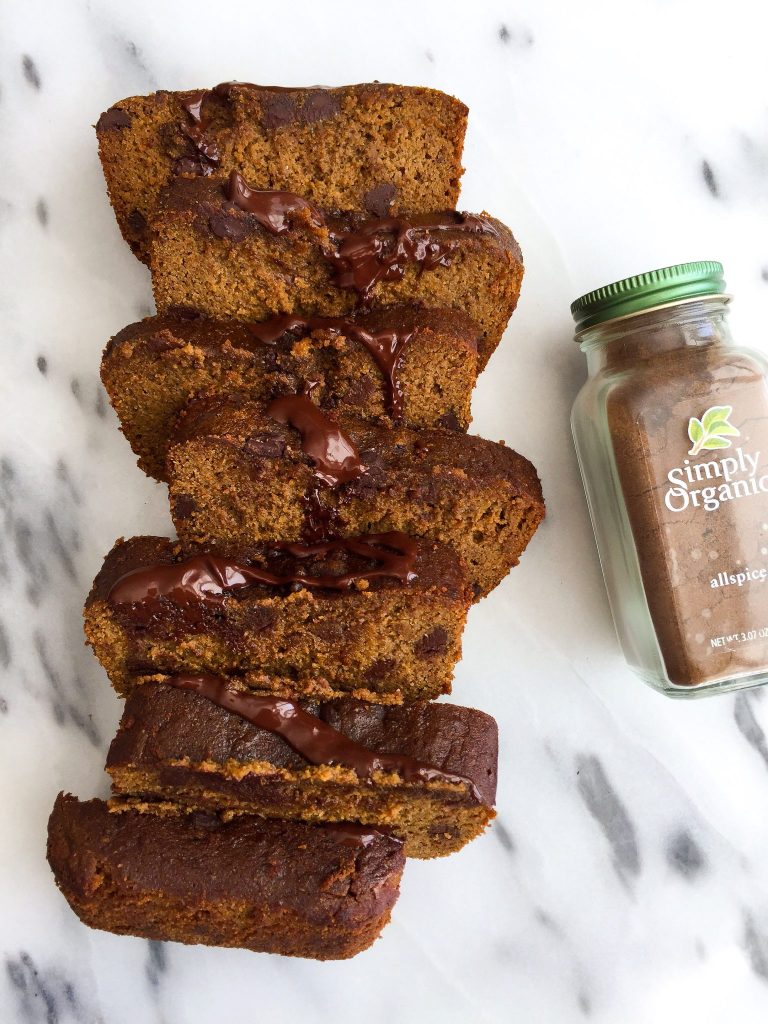 Print
Flourless Chocolate Chip Gingerbread Breakfast Loaf
Wet ingredients:

1 cup

applesauce (I used unsweetened organic)

2/3 cup

creamy almond butter (or your preferred nut butter)

1/4 cup

organic molasses

2 tablespoons

maple syrup

2 tablespoons

coconut oil, melted and cooled

1/4 cup

unsweetened almond milk (or your preferred milk)

2

eggs at room temperature

Slash of Simply Organic vanilla extract

Dry ingredients:

1/2 teaspoon

baking powder

1

and 3/4 cup almond flour (do not sub another flour)

2 tablespoons

coconut flour

1 teaspoon

Simply Organic allspice

1/2 teaspoon

Simply Organic ginger

1/2 teaspoon

Simply Organic cinnamon

Mix-in's:

1/3

dark chocolate chips
Instructions
Preheat oven to 350 degrees
Grease a bread dish (I used 8.5 x 4.5 x 2.5)
Mix together wet ingredients in a medium bowl with a Kitchen Aid or very well with a hand mixer or wooden spoon
Add dry ingredients to wet and mix well
Fold in dark chocolate chips
Bake in the oven for 40-45 minutes or until toothpick comes out clean
Enjoy within 5 days and keep in fridge or countertop in air tight container for ensured freshness, you can also freeze in tin foil for a couple months
Author:
Category:

grain-free, dairy-free, gluten-free

Cuisine:

breakfast, snack
xx, Rach

Thank you Simply Organic for sponsoring this post. It means so much to me to work with brands that I love and who support rachLmansfield!