Everything You Need to Know About the Ergatta Rower and fitting it into any space!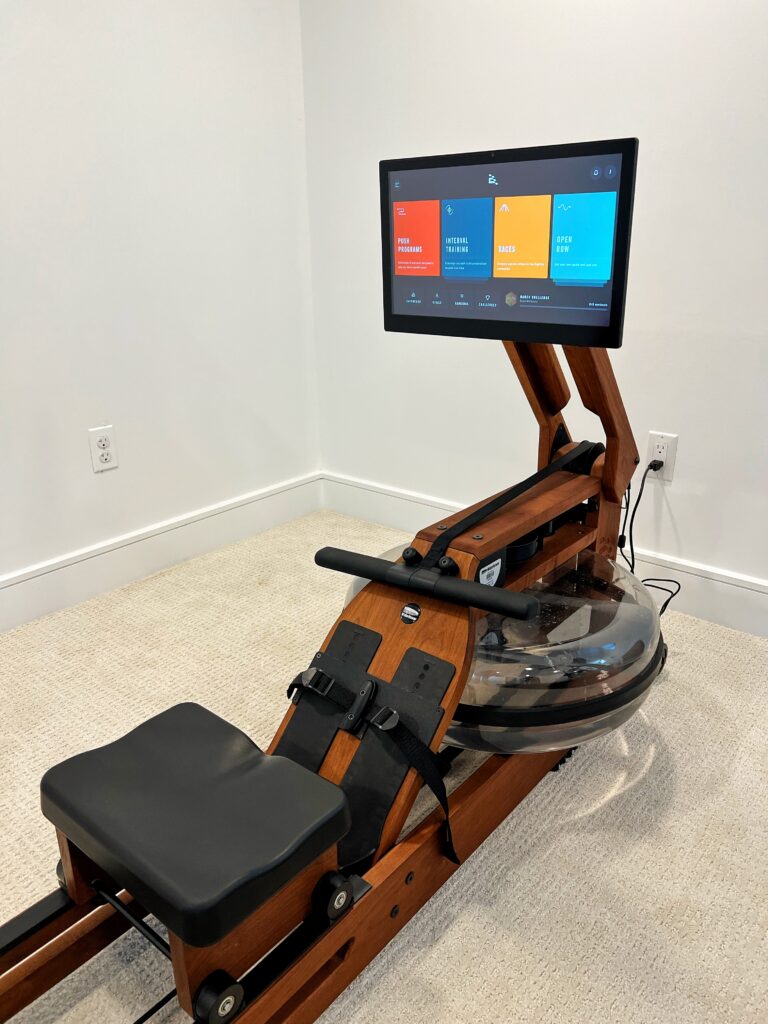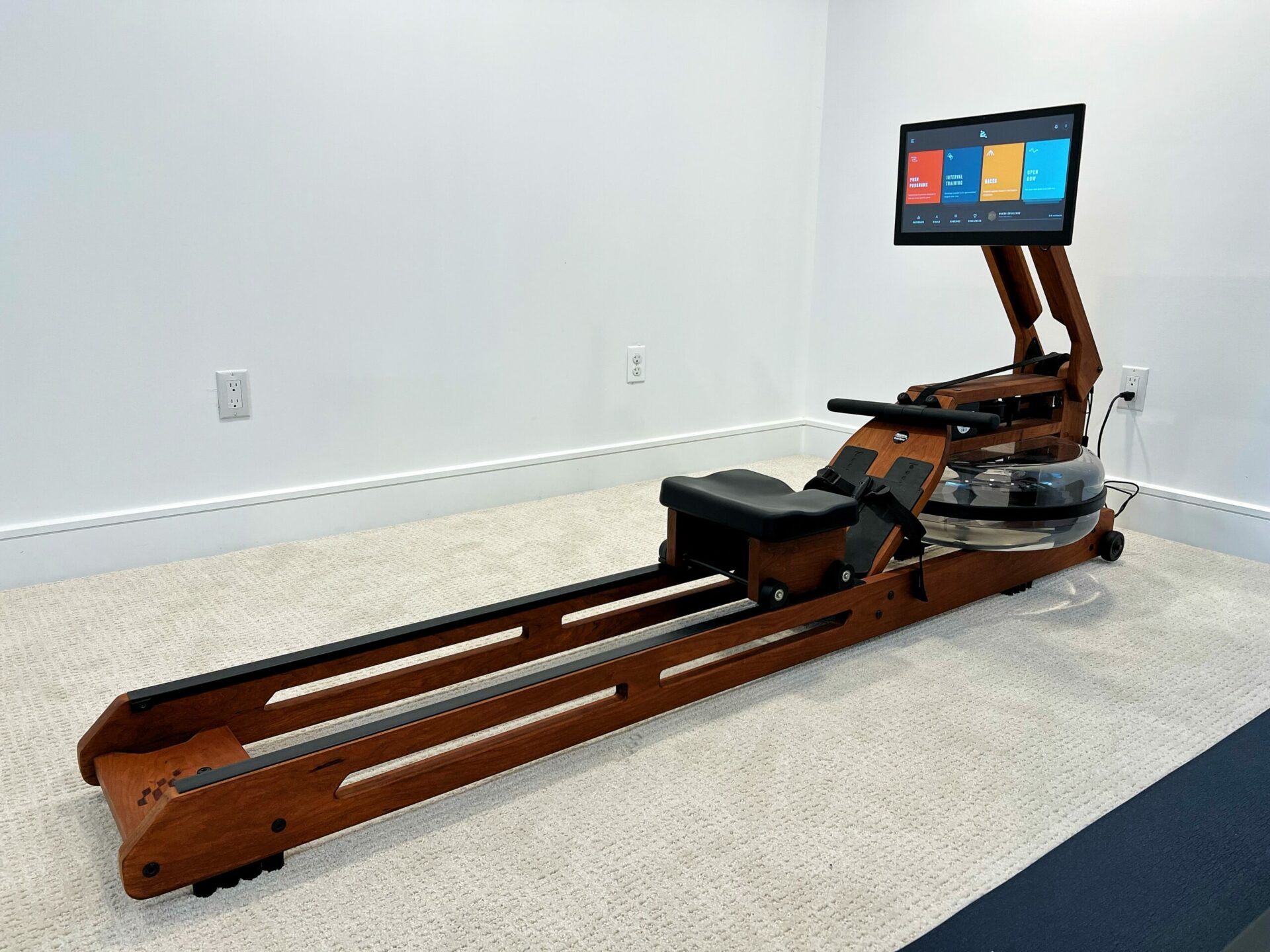 Please tell me you guys remember that time Jordan ordered the Ergatta rowing machine for our tiny apartment? AND thought putting it next to our couch was a great idea? When he ordered it I was livid but then this piece of art arrived at our apartment.
He is lucky that this is the most aesthetically pleasing rower I have ever seen. And to be honest – it is a really awesome product to add to your home gym. Or in our case – our make shift home gym. Jord claimed he ordered to to "test" it out for our new house but that beauty lived with us for the couple of months left in our apartment. Purely because Jord was hooked on it ever since he first tried it out.
The founders of Ergatta rower are even from NYC so they designed this to look good in apartments. Something that made me feel better when J decided to try it too.
I am not going to sit here and pretend I am a crazy fitness guru. Because you guys know that is just not me. I try anything and everything. And the Ergatta rower is VERY cool. And something I am happy we have in our basement. J is obviously more of the fitness master in our relationship. He works out downstairs in our "home gym" (aka next to our knock hockey set) 4x week and he loves to run and you know – try and not get the Dad bod again he claim he had last year.
Jordan is absolutely hooked on the Ergatta rower and it is his favorite form of exercise.
And here's why:
This is a game based rower – It stimulates the feeling of rowing on the water – it is wild!
Quick and efficient workout – it burns calories at twice the rate of spinning. And it gives you a complete full-body workout in literally 15 minutes!
It is impossible to get bored – they release new workouts every week and new monthly challenges.
Digital touchscreen – speaking of the new workouts, it has a digital touchscreen on the rower that guides and stimulates you when you workout.
Low impact workout – Ergatta puts less stress on the joints while engaging 2X the muscle mass as another cardio movement. This compliments his running well.
Financially friendly – they offer a monthly financing option around $62 per month. This is amazing and considering that a some bougie gym memberships cost $100~ per month – this is at your home and less expensive.
Compact and portable – this I love. It's the size of a barstool when folded. We put it up against the wall when the kids want to play! It has wheels on it too to make it easy to move around.
30 day trial – for all my friends who have commitment issues, I get it!! Ergatta rower also offers a 30 day trial. They share more on this on their site, but definitely something to consider if you are hesitant. 100% worth trying!
Ultimately – if you are looking for something that doesn't look ugly in your home, is SUPER efficient for a workout and wants to switch things up, I always recommend ordering the Ergatta Rower. We have gotten so many people hooked on this and I am very excited to offer a discount for anyone who wants to try. Use the code RACHL50 for $50 off your Ergatta Rower!