Fatty Coconut Snack Bites made with no added sugar and popcorn for an extra crunch factor!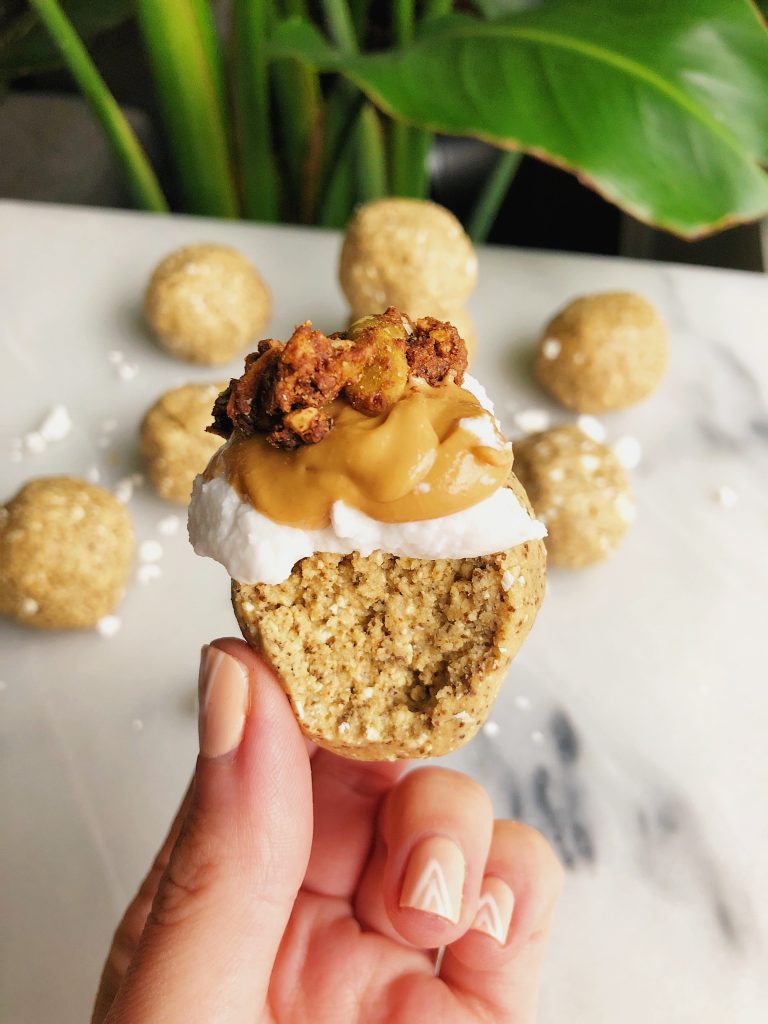 You are likely seeing a million types of balls and bites and fatty snacks on instagram every single day. These easy homemade snacks are taking over and that is for a reason you guys, they are dayum GOOD.
I have been making bliss balls of sorts since before I started blogging. I used to add oatmeal, peanut butter, chia seeds and whatever else I had on hand into a bowl and form into little oatmeal balls. Having little snack bites/balls on hand gives us easy, fast, REAL food. I love these Fatty Coconut Snack Bites because they are made with all healthy ingredients (shocker) and they have no added sugar to them.
I use ingredients like raw cashews, coconut butter, plant-based protein and ghee to make these extra rich and creamy. I also use a bit of a random ingredient in them for an extra crunch and salty flavor, POPCORN! So random you guys but go with me on this, it is so good! It adds that crunch factor to the bites and I love how it is a like a trail mix salty & sweet snack. This recipe stays best in the fridge but you can definitely put a few in your bag and they'll be ok for a few hours out of fridge 🙂
Let's get to it!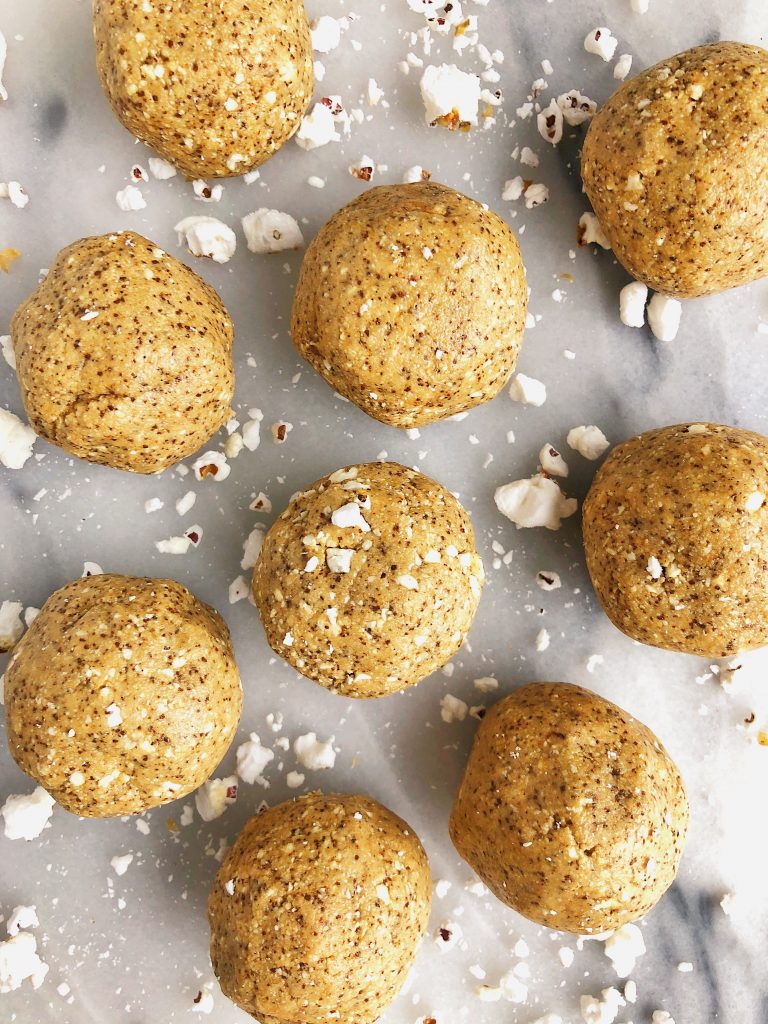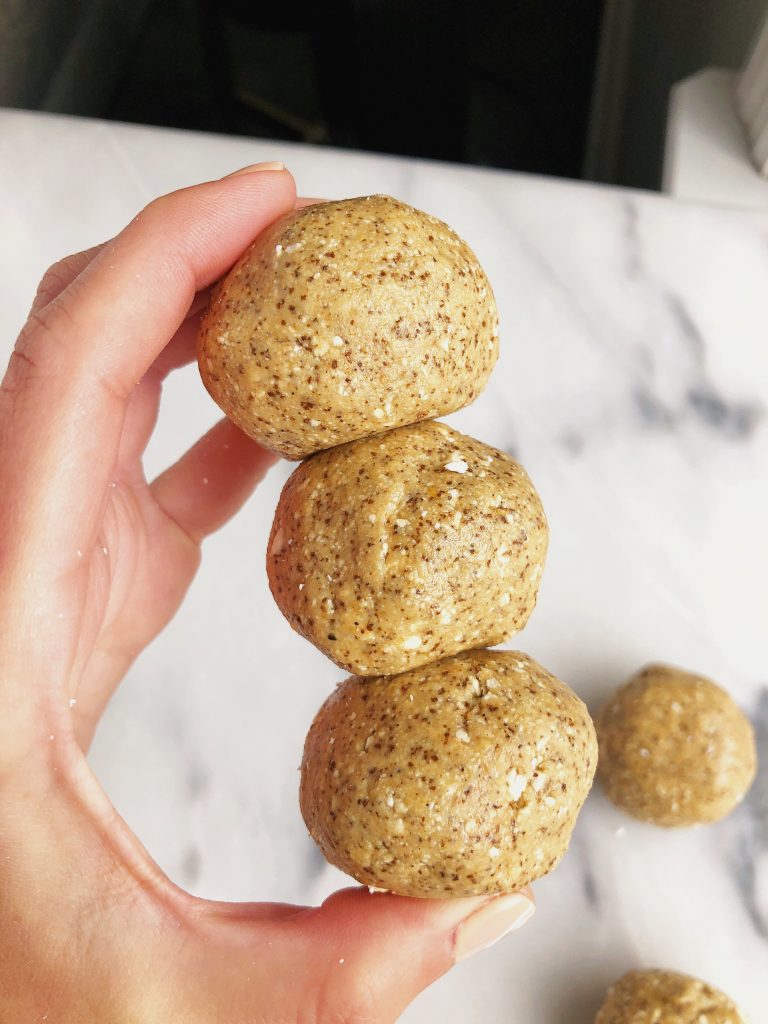 Print
Fatty Coconut Snack Bites (vegan-friendly + gluten-free)
Instructions
Add the popcorn to food processor and pulse a few times to break up into small pieces
Remove the popcorn from processor and add to a bowl
Add in the other ingredients and pulse until well combined into a big ball of dough
Add in the popcorn pieces and pulse a few times to combine
Form into 9-10 bites then store in fridge for about a week or freezer for longer
xx, Rach