This Gluten-free Pumpkin Crumb Cheesecake is the ultimate dessert recipe to make for the holiday season. Plus it is made with healthier ingredients than your usual pumpkin cheesecake recipe!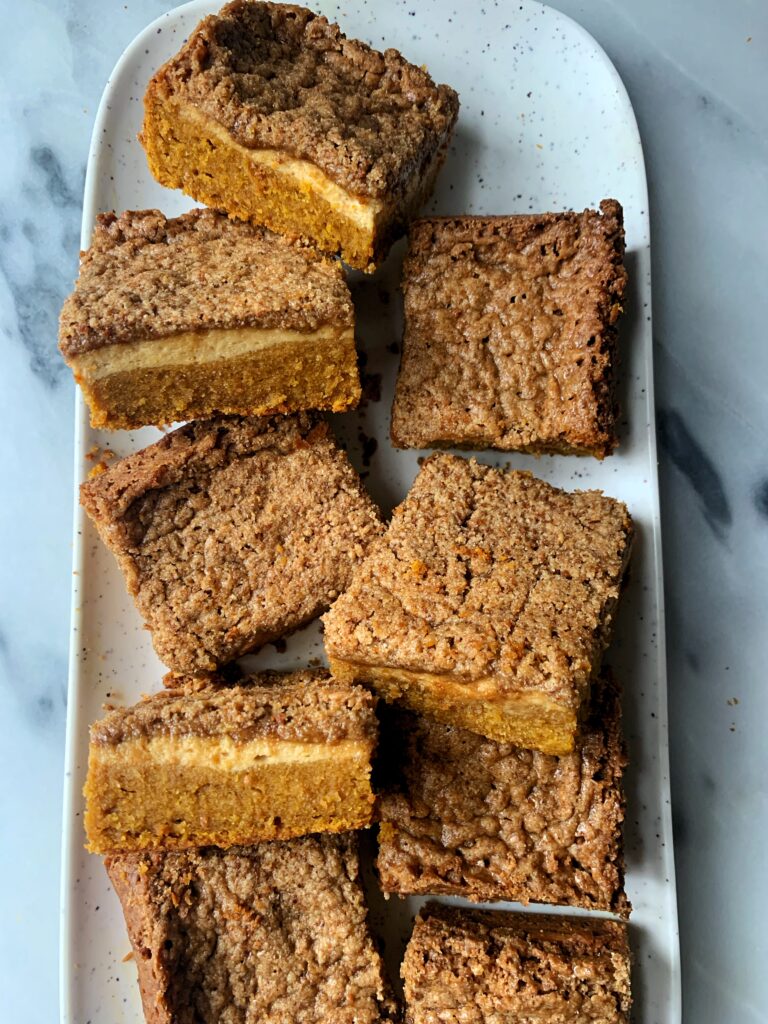 Thanksgiving week DAY 3 baby!!!!! And we are obviously coming atcha with a killer dessert recipe to make for the holidays.
To be honest pumpkin cheesecake reminds me of Christmas Eve more than Thanksgiving because my great aunt used to make one all the time. But it only seems right to share it on just before Thanksgiving so you have it all season long baby.
This is a must make for all my cheesecake lovers who wants a pumpkin pie and cheesecake at the same time. Plus this is SUPER easy to make. I don't know why but making cheesecake always sounds so daunting and intimidating to me. But by making this pumpkin crumb cheesecake – you are getting three delicious favorites in one easy and simple recipe.
Oh and that reminds me – we haven't even spoke about the crumb topping!! You are going to go nuts after you try it. And it is a lot lighter and healthier than your usual crumb cake you'll notice. Nearly not as much butter and sugar and all the things in the usual one. You can also make this into a round cake pan or a square pan – whichever you prefer! The way we made it is much more cheesecake bar-like as you can tell. But if you want a traditional pie type vibe – definitely bake it in a round pan!
I cannot wait to hear what you guys think!!