My 2021 Favorites rounded up from the year!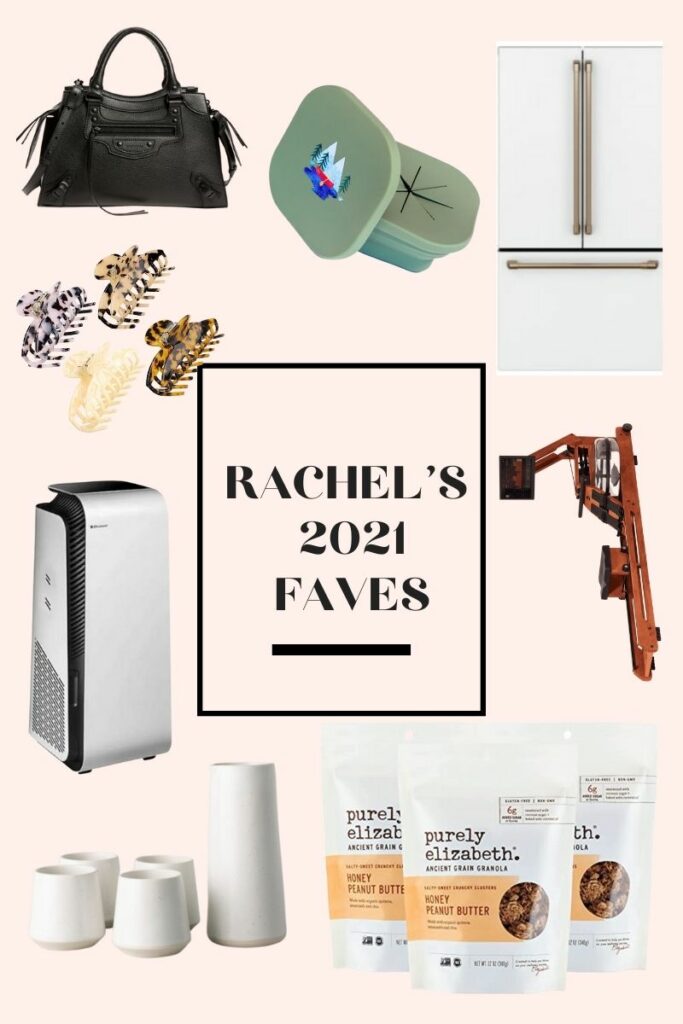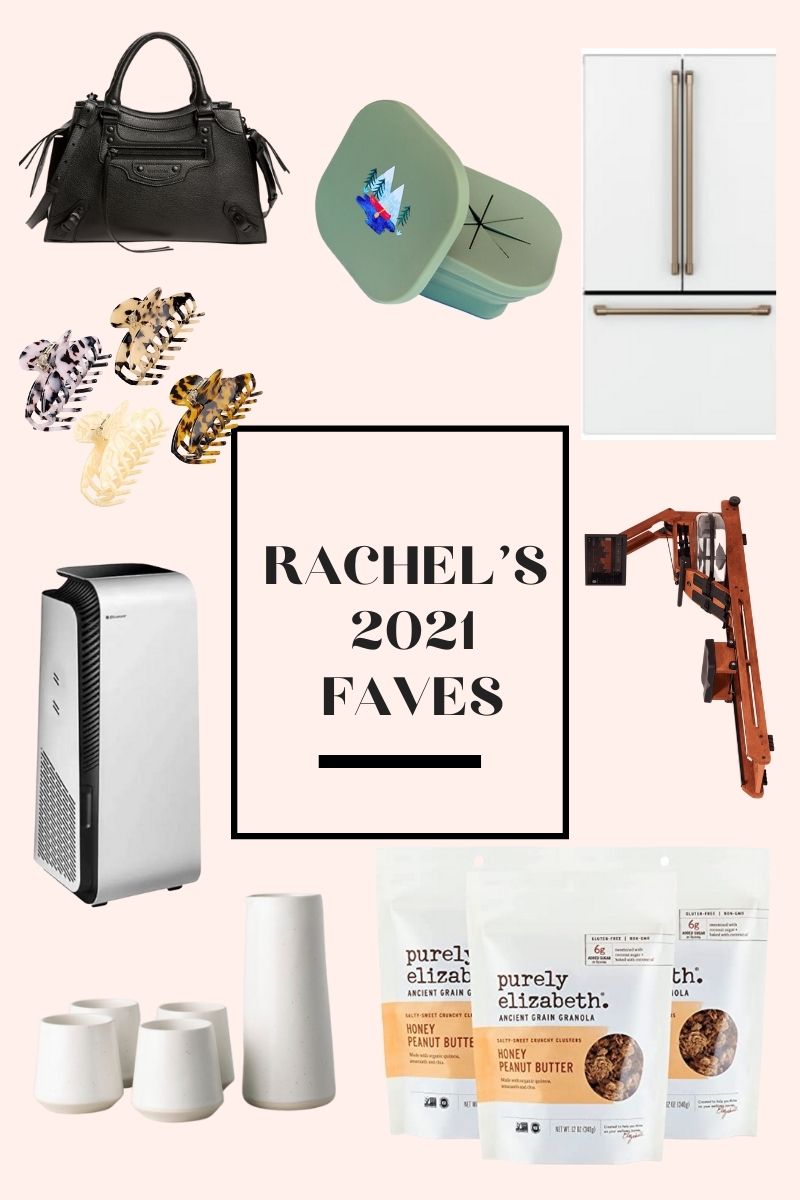 I KNOW it is 2022 guys but I didn't get to share this on time soooo don't @ me. This post isn't meant to be all mushy and reflective on 2021 but more just a simple round up and ranking of some personal favorites from the year. We are hitting on so many different types of things from food to skincare to splurge purchase and more.
This idea randomly came to me when we were in Florida and I am SO excited to share it with you!
My 2021 favorites:
Dinner out: Sugarfish. We ate at the one in SoHo and it was fabulous. We used to drive into city and get it during the heart of the pandemic and take it back to Hoboken. It is worth the wait and you add yourself to waitlist from your phone.
Drink: GRAPE OLIPOP!!!! Holy beep this is the best flavor IMO. Superior to all and I drink it every single day around 4pm. My code RACHL is still active for 15% off.
TV show: This is a tie between Sex Life of College Girls AND Maid!! One funny and one more drama/serious but I am obsessed and need more episodes ASAP.
Breakfast product: Honey peanut butter granola!!
Splurge purchase: Definitely this bag Yes – it is pricier but I use it all the time. I got it in black. It is
Kid find: Magnatiles baby. DO IT and obviously our Lalo play kit.
Baby find: I really fell in love with the babyjorn carrier. Technically it isn't new because I had it for Ez but I started using it more with B and it is the best one.
Family vacation: Kind of a trick question because we only had 1 to the hamptons but it is forever my favorite place. Jord and I also went to Maine and loved it but that was just us. I would definitely take the kids though and rent a house.
Shoes: Definitely my birdies or my hokas because they are good for wide ass feet too.
Book: So technically this 2022 because I read it on 1/1 but whatever – Heart Bones is EPIC.
Skincare product: Tula's mineral sunscreen came out and it is AMAZING.
Wellness obsession: LYMPHATIC DRAINAGE! I am obsessed so much. I try to get 1x a month now. They are a little pricier but worth it. And also just massages and food massages in general are forever my jam.
Self improvement: Couples therapy! Don't sleep on it guys.
Loungewear: I pretty much live in my Lululemon stuff so anything from them (especially these leggings) and also Tommy John loungewear is soooo cozy. I like to size up in everything.
Kitchen appliance: For sure our Cafe Appliance refrigerator!! And it is matte white which is beyond sexy.
Kitchen item: 100000% our new Fable dinnerware. I am so obsessed and it is affordable IMO compared to many other brands We ordered the carafe set too, flatware, so many things!. code RACH10OFF for 10% off!
Baking staple: I love these baking sheet so much!!
McJordO's workout: So he got 2 new toys for fitness this year: Ergatta and MYX bike. He loves them both!!
Sleep items: Love using a sound machine and an air purifier. as background noise!
Hair product: HAIR CLIPS! I ordered these ones on Amazon and they're cheap and I love them.
Cookie recipe: Obviously my brown butter chocolate chip cookies.
Dinner recipe: healthy spaghetti squash casserole (no noodles!)
Food product: TRADER JOE'S ORGANIC OLIVE OIL POPCORN…duh
Sustainable item: This is for the kid's mostly but I LOVE these reusable snack boxes
Gift to give: Dried floral arrangements! So much better than living flowers in my opinion because less care and they last forever.
Part of our new home: Heated primary bathroom floors. bougie and 100% necessary.
Technology gadget: alarm.com on our phone. Not sure if this counts but makes it 100% easier to control things in our home when we are there and away.