Pulled together a handful of my favorite purchases and new things we bought during this crazy a$$ time at home.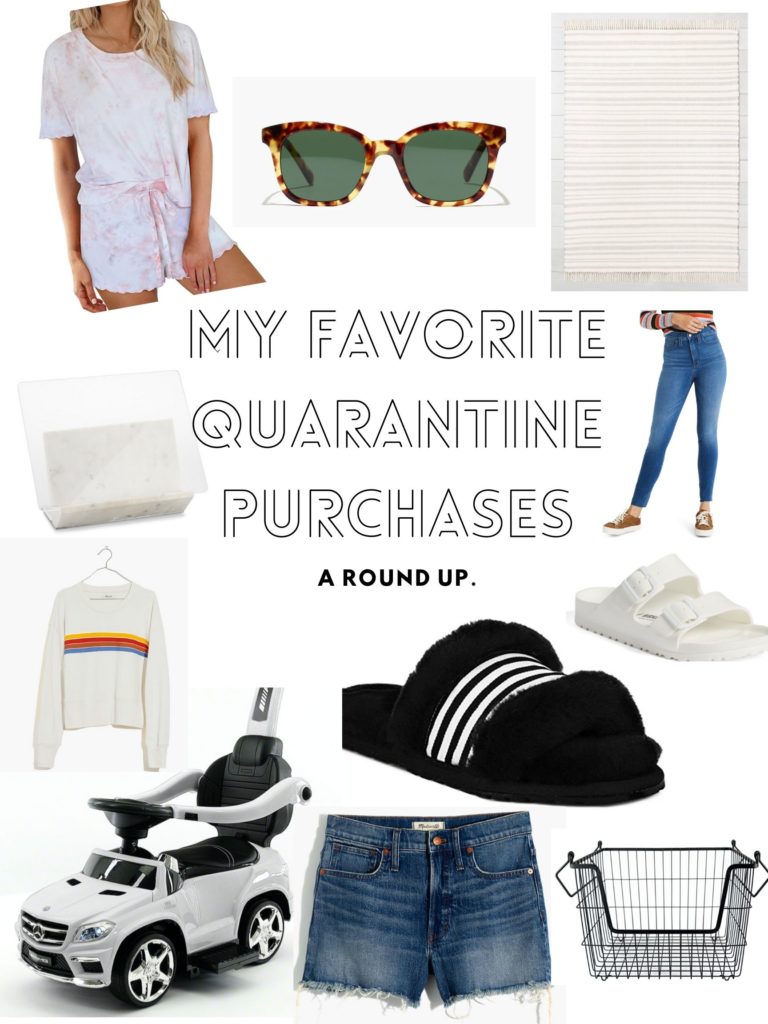 White Birkenstocks // only $40 and super comfy.
New kitchen rug // I like to keep it neutral except I 100% will stain this in a week with chocolate.
Extra fuzzy slippers // this is my 4th pair of these. I am obsessed and since I work from home, I usually go through them in 6 months from wearing them so much.
Pantry bins // my pantry is no where near perfect but these help with my snack collection.
Chemex // Jordan's beloved coffee fancy glass thing!
Hot water tea kettle // aesthetically pleasing and also works well.
Cookbook stand // even if you don't have my book, I love this for cooking/displaying Just the Good Stuff.
Play tunnel for Ezra // there are only so many peek-a-boo's you can do. Ez loves this!
Ezra's "Vroom Vroom" // we don't go outside much these days but we when do take a quick stroll, Ezra prefers this instead of anything else!
Coloring books for Ezra // he is definitely on the younger side for this but so far it has been such a hit!
There was an insane Madewell sale // ordered new sunglasses and also linked to my favorite ones I have had for years. 40% off!
New pajamas // Since all I wear is lounge wear later. I ordered this long sleeve/pants set, this tie dye set for summer and this cute pink and white set with shorts and a top.