Our Home Reveal: Our Outdoor Space with Outer! Sharing our furniture we ordered to make our deck and patio friendly, stain-resistant and fit the vibe of our home.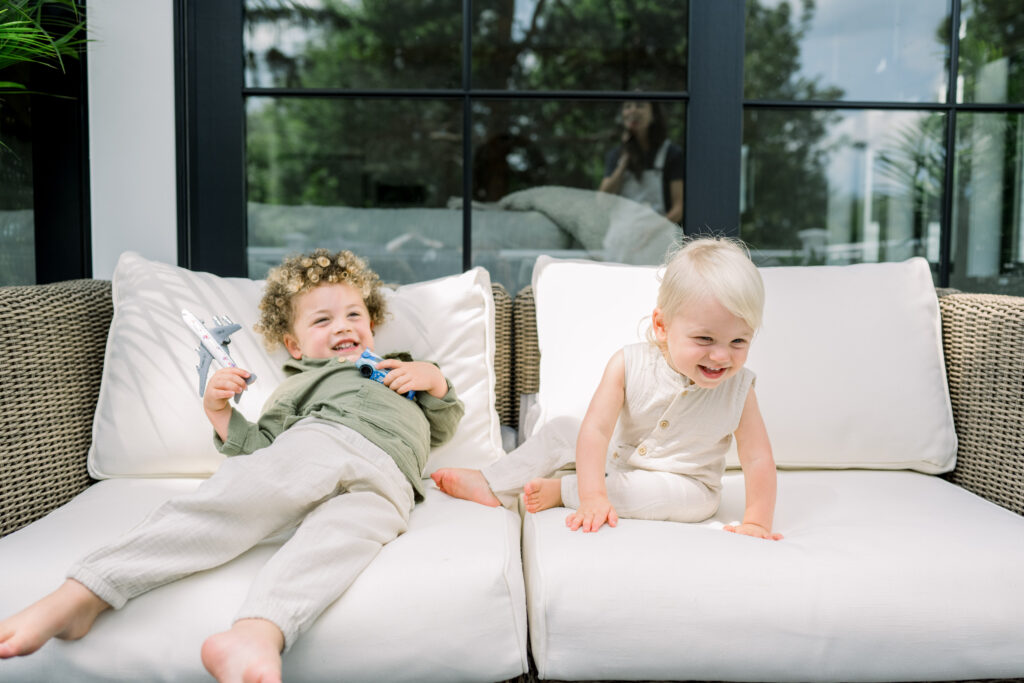 GUYS! I am in love with our outdoor space. Straight up obsessed. And some nights I thank Jordan is going ton sleep out there he loves it so much.
After not having any type of yard or deck or anything that was ours in the last 8 years, we are so excited to have this area completed.
We wanted to keep a similar aesthetic of the inside of our home outside of our house as well. I had heard the *best* things about Outer's furniture. And how it was stain-resistant, great for kids and also just looks gorgeous. While it is also super comfy and functional. We decided to try it out and see if it actually lived up to the hype we heard all about.
Hot tip: Outer 100% lives up to the hype! Even the stain-resistant part – it really works as you can see here.
*If you want to order Outer – don't forget my code RACHL gets you 25% off your order!! It's like a furniture sale 24/7 for my community.
Our outdoor space is broken down into the upstairs deck where our grill is. And then the downstairs patio area that is under the deck. We wanted to have furniture in both spots so we have ample room for entertaining. And also when the kids are playing on the swing set or in the yard, it's great to have something comfy to sit on so we can watch them at the same time.
We ordered from two of Outer's furniture lines so switch things up look-wise, but also have the same quality furniture upstairs and downstairs.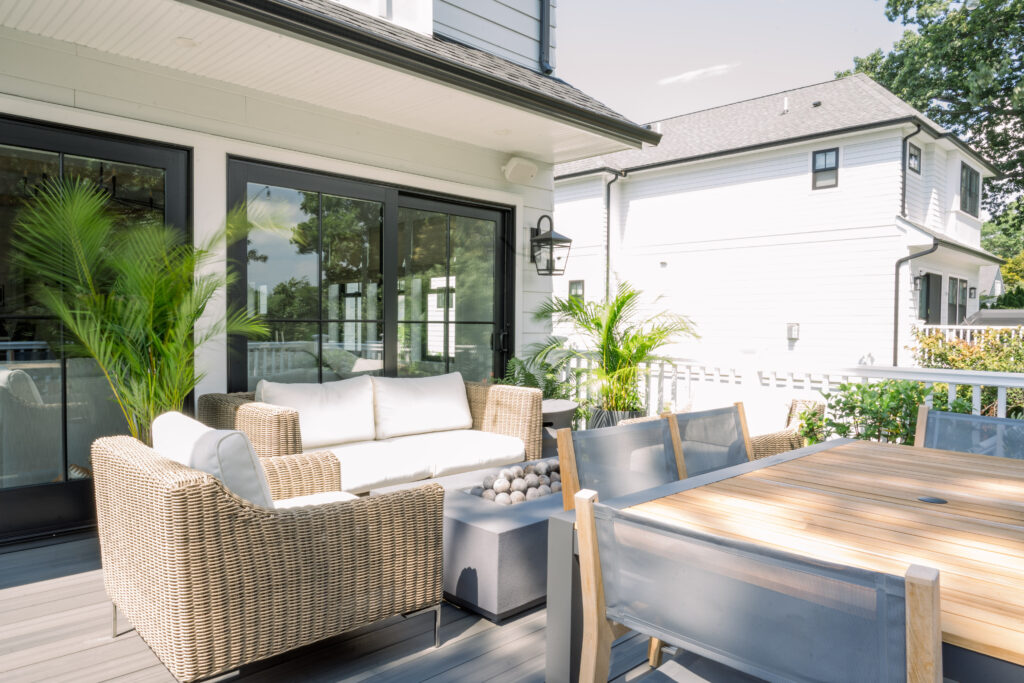 Here's the rundown on what we ordered from Outer:
Upstairs deck: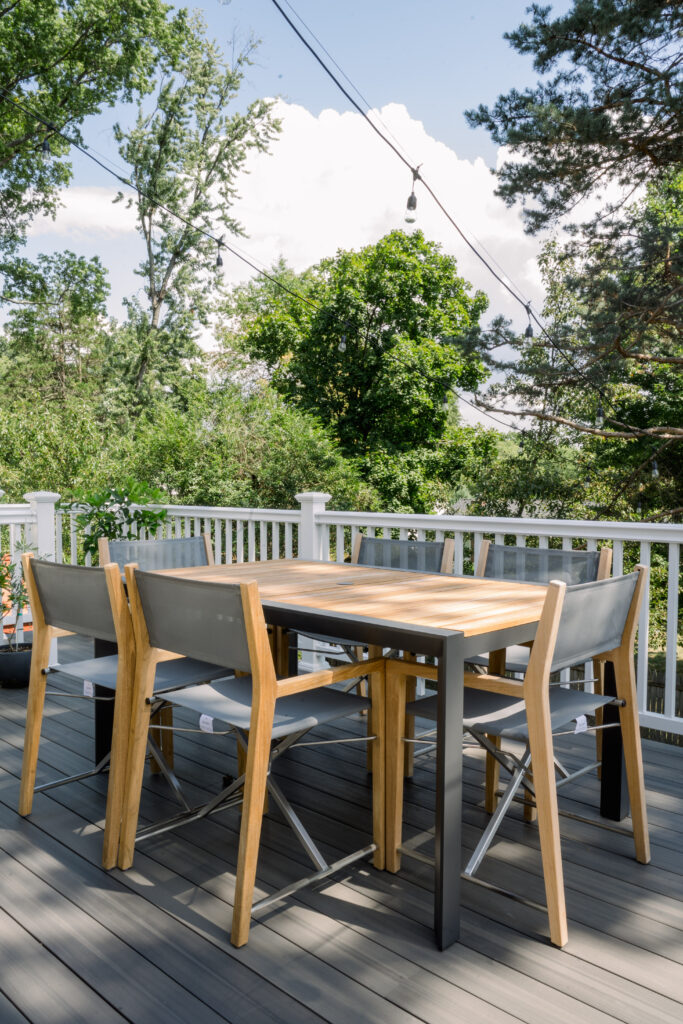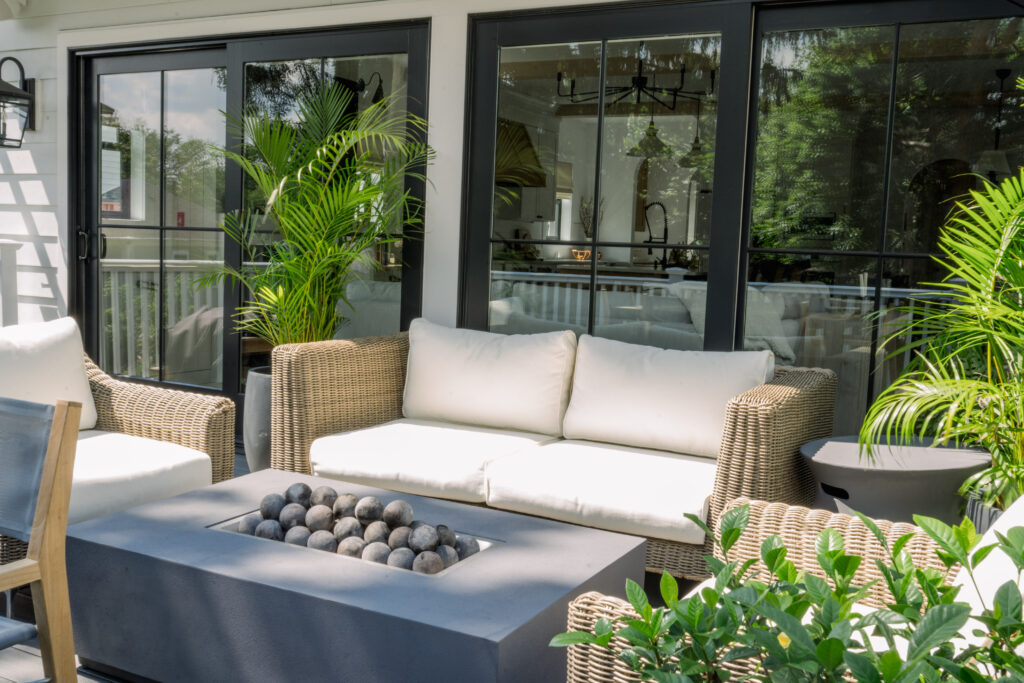 Downstair's patio:
Downstairs patio: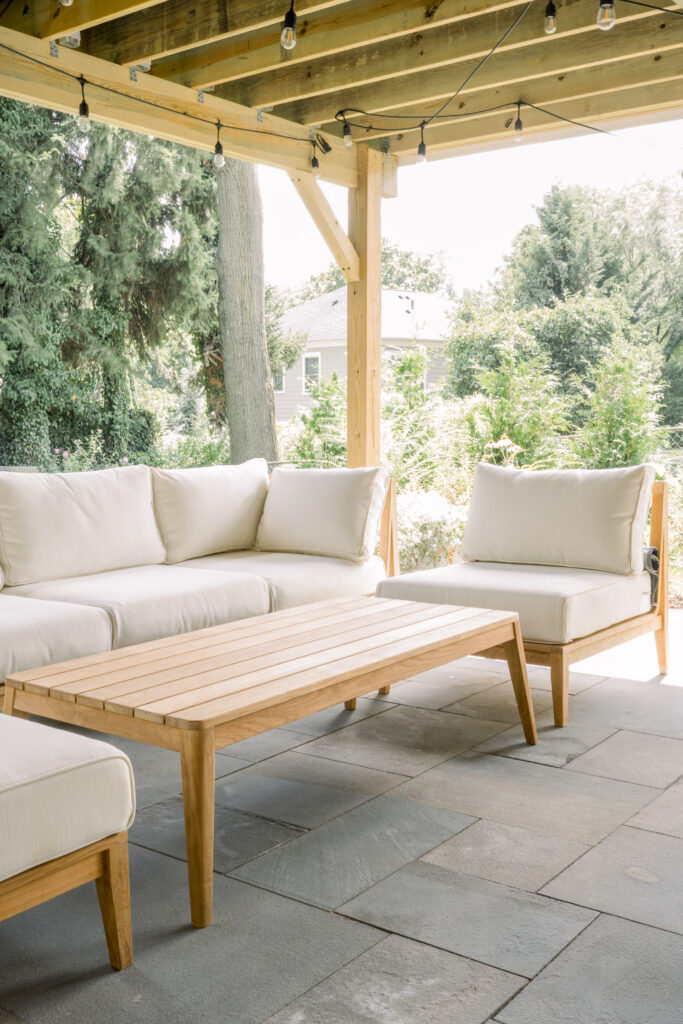 Why we love the Outer furniture:
The furniture has stayed in such great condition with all the ware and tare my kids bring on it and the weather here. The wicker is durable and doesn't fade easily or peel.
The cushions are all stain-resistant and water-resistant. We do cover them at night and when it rains but they say they'd be okay if you forget.
This furniture is super kid-friendly. My kids jump on the cushions, treat them like napkins and we've hosted numerous parties and gatherings and haven't had any issues cleaning the cushions after. They have stayed looked super new and are really easy to clean.
Outer furniture is made with all eco-friendly and recycled materials and I love they take sustainability into account with their products and it's FSC certified.
Their products are crafted to last and the quality is much better than others we have used and looked into.
The covers are AMAZING and easy to put on and take off and you roll up the covers to put behind too while using.
If you want to order Outer – don't forget my code RACHL gets you 25% off your order.
Any other questions?! Comment below!