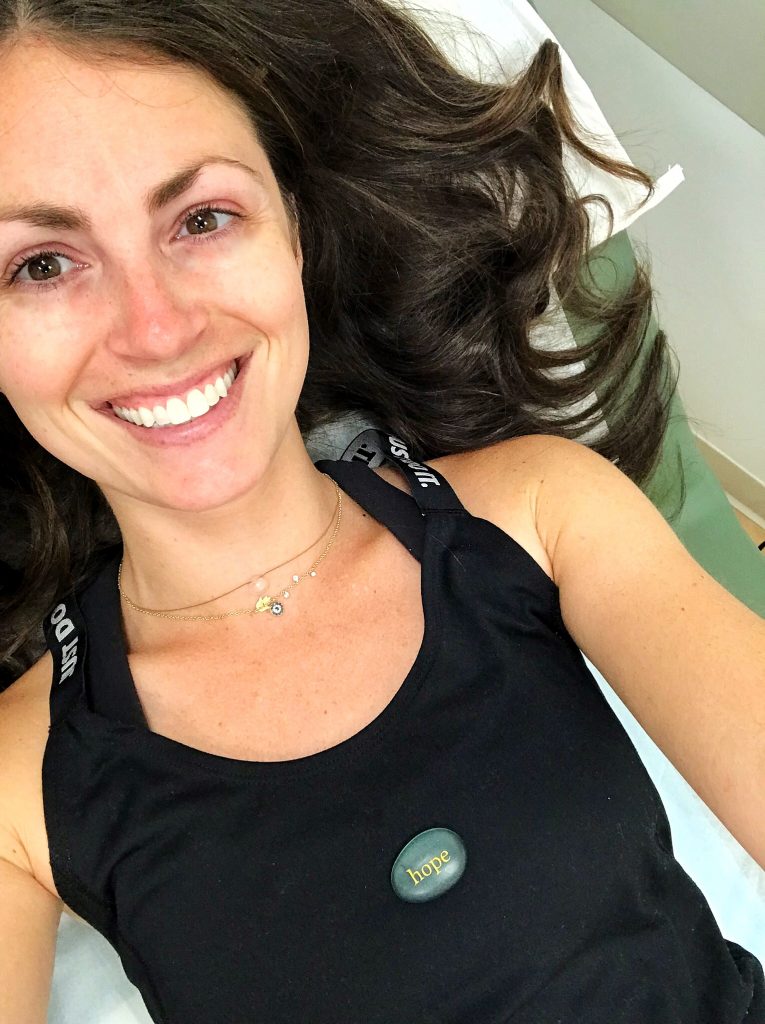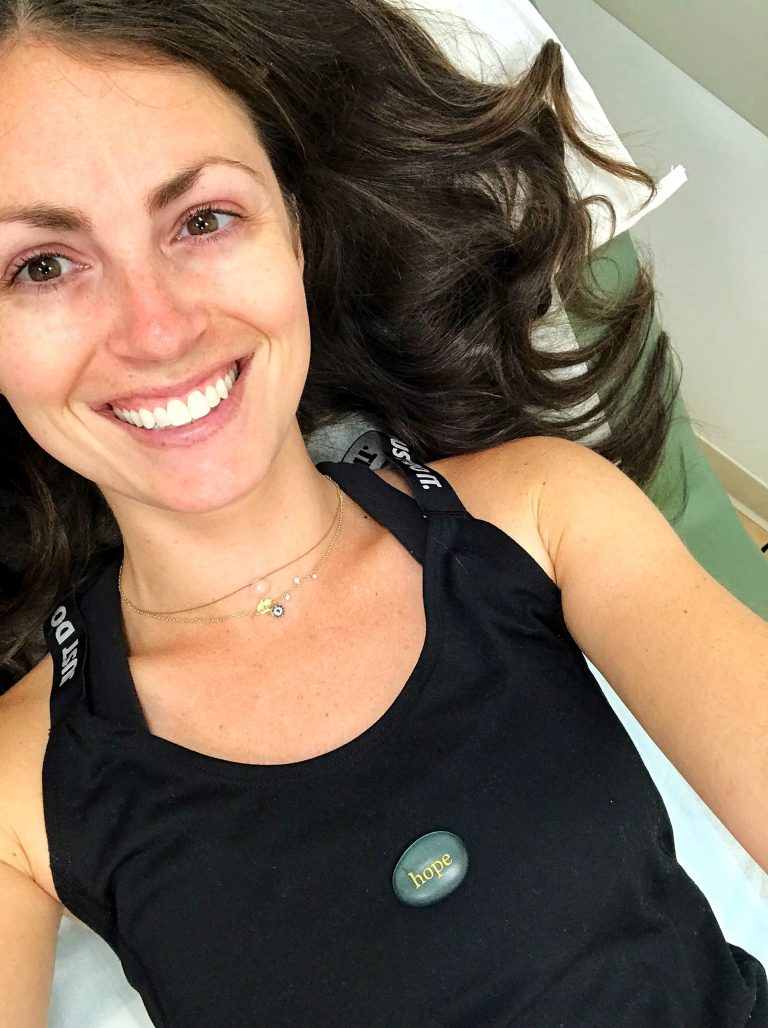 As you read about in the last post, Jord and I have had our fair share of struggles when it came to starting a family.
After we found out our second IUI cycle failed, I wasn't in the best place mentally. I knew things would work out in the end but I didn't expect the crazy long rollercoaster we were on. I completely recognize that some couples do go through even more distress with fertility and I am grateful for our situation, but it doesn't make this any easier.
I don't wish fertility struggles on my biggest enemy. I don't want anyone to go through what Jord and I went through over the past 18 months. It is a challenge on you both mentally and physically. I found myself beating myself up over my body not doing what it was supposed to do. I felt like the furthest thing from a woman and a sense of embarrassment that I was getting pregnant. Living in Hoboken aka baby central, didn't help either!
Then there is also the guilt I had over putting Jord through this. Thankfully he is "healthy" and he didn't have any struggles doing his part. It was all on me and that really weighed a lot on me both physically and mentally.
I spoke to Dr. Forman the night we found out that cycle two failed and he listened to me cry for over an hour. I cannot even express how grateful I am to have found him and be a patient of his. He answers his email in less than 10 minutes, always wants to help and no matter what crazy question I asked him, he was answering it with the most knowledge he could. Even the crazy ones I'd ask about seed cycling and eating specific foods for parts of my cycle, sending him podcasts saying to only eat cooked foods, he went with it and was so supportive.
In one of his blog posts about getting emails on his day off and patients and nurses apologizing for "bothering" him, Dr. Forman said, "None of these questions were life-and-death and could have waited until the next day. However, for each individual patient these were important in their already difficult journey through infertility treatment. What would bother me is if, in trying to not bother me on my day off, my patient wound up missing an opportunity to start a cycle and had to delay for a month longer. It would bother me to find out that my patient wanted y opinion on her individual situation and she had to wait days so that I wouldn't be bother. So when it comes to patient care issues, if there's any doubt, please, bother me."
I certainly didn't feel shy emailing Dr. Forman. I had questions almost daily and no, they usually weren't life or death but in the moment when your mind is going in circles, your boobs are so sore from the hormones and you are feeling so out of your body, you need the reassurance and comfort that a doctor and healthcare provider gives. I cannot be more grateful for Dr. Forman's responses to me. He has been a huge support system for Jord and I.
When we were on the phone chatting about next steps for cycle three, Dr. Forman thoroughly walked me through what our options were. From the way we looked at it we could move right to IVF or try one more cycle beforehand with a few tweaks. He suggested trying one more cycle before moving to IVF. My age and egg quality were on my side but we agreed on a few tweaks to cycle three that could increase our chances a bit.
Instead of doing clomid we moved forward with injectables. Daily injections (I used Menopur) that you take in your low abdomen to stimulate follicle growth. It is an inject of LH and FSH and they're a bit more intense than taking clomid. The were a bit time consuming, somewhat painful and you didn't know how many nights it would be for. We also said we would take a different strand of HCG to trigger ovulation and hopefully this would help followed by a double IUI (IUI back-to-back days).
We began cycle three like the others, with a visit for bloodwork and vaginal ultrasound. From there we did injections nightly at home. Jord would mix the "potion" together and every night at 9:30pm, it was go time. We choose this time since it was when we would likely be home and not at work or out and about. There were plans I had to cancel and people who didn't understand why I had to be home by a certain time, but I didn't expect anyone to. I didn't give a hoot, we were going to do what we had to do.
Every couple days we went in to monitor the follicle growth and it was off to a slow start. We eventually had to double the dosage and next thing you know we are on night 16 of injections already. To say my stomach was bloated is an understatement. I looked more pregnant then than I do right now. My stomach was bruised and tender and I felt so off from taking them, but I knew it must have been a sign the injections were doing something in there.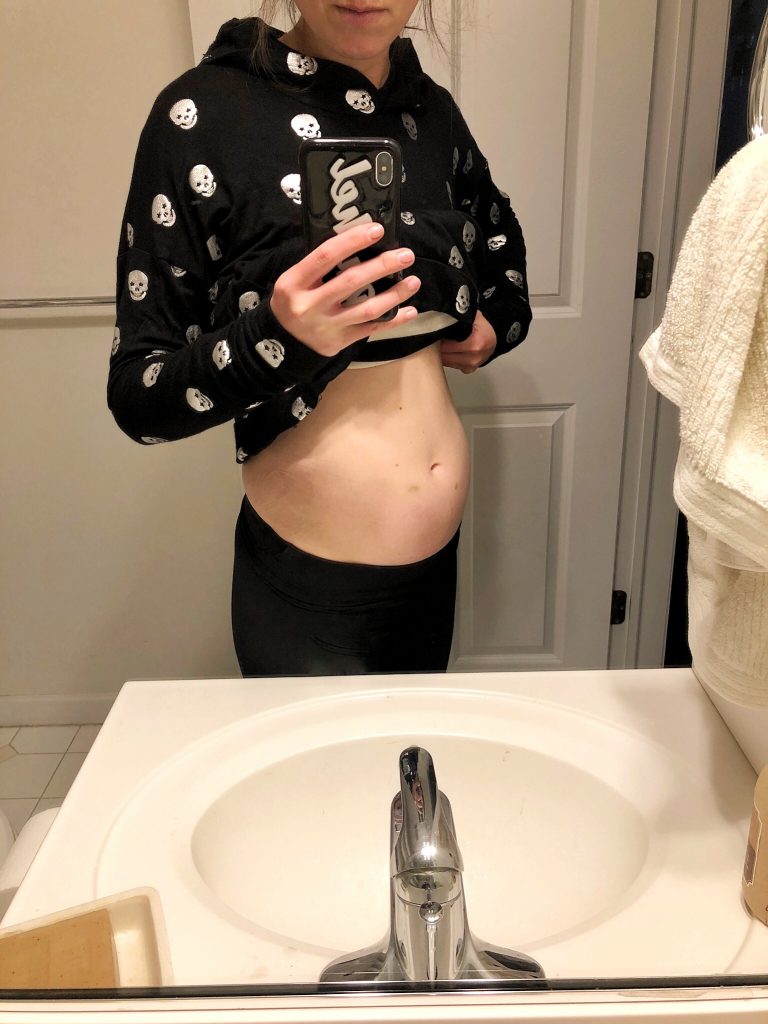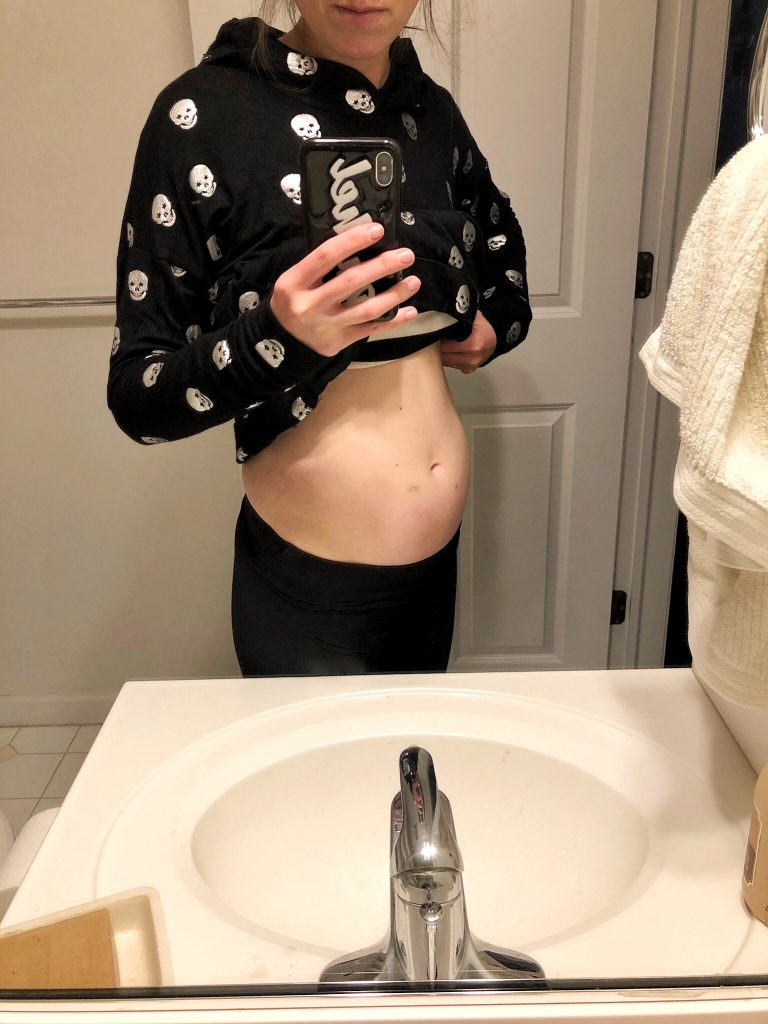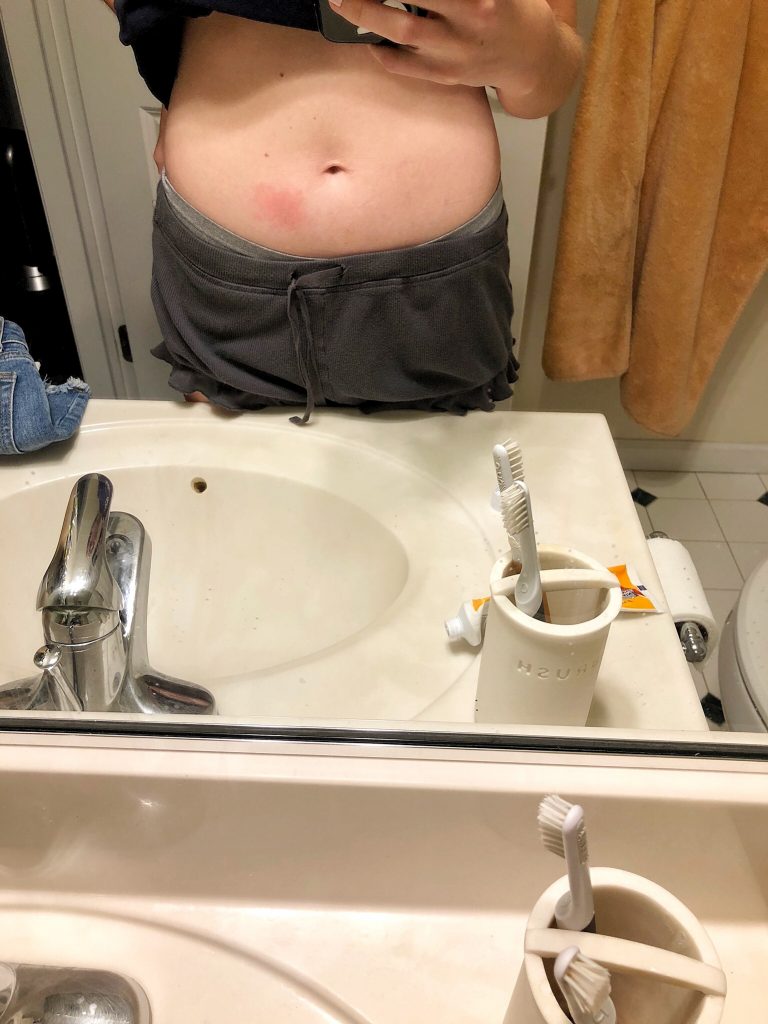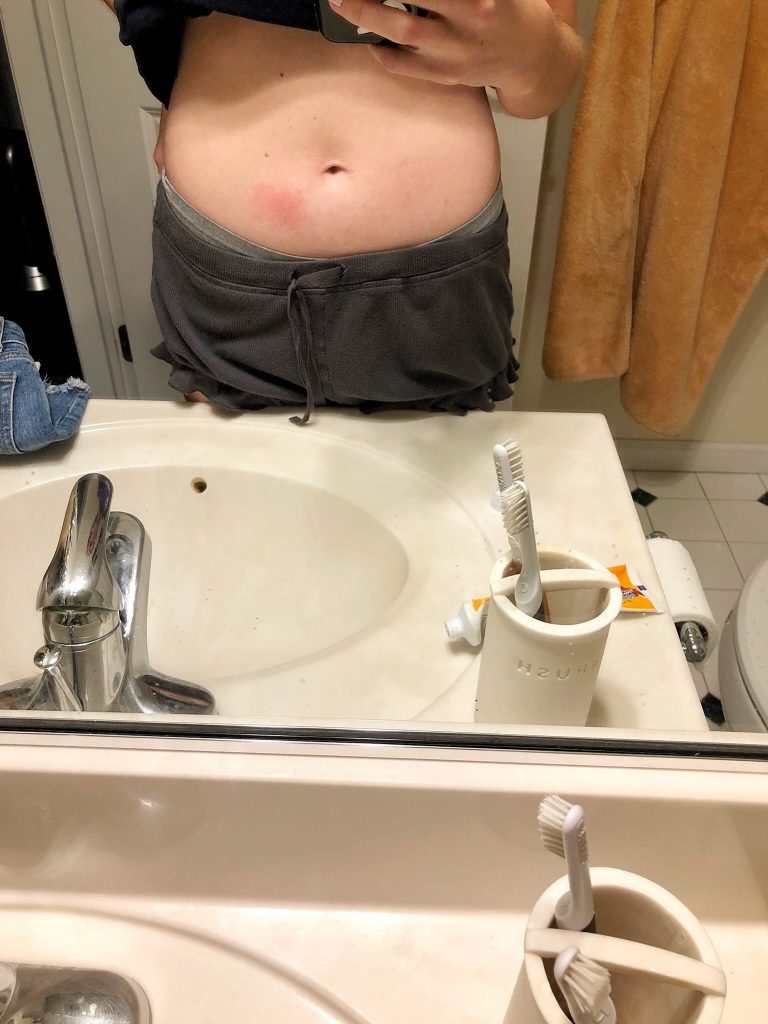 The injections were luckily covered by insurance so we had a minor co-pay, but you can't go to CVS and pick them up. They need to be delivered to you from your insurance company (at least with our policy). That leads me to the drama of Memorial Day Weekend…
Before we get into that I want to introduce you to someone very special to me…
Jord and I were on a 6:30am bus on the way to the doctor on morning and we had REBBL with us. We aren't the most talkative in the morning, nor is anyone else on the bus into the city but when we had the REBBL out, a curly haired girl next to us said, "OMG I love those drinks!". We started talking about REBBL and how amazing it is and what our favorite flavors are. Sounds crazy silly but anyone who gets giddy over my favorite products wins me over. We chatted for a bit of the bus ride and I was telling her all my favorite flavors, where to find them, anything REBBL related.
We said our goodbyes at the bus station and Jord and I headed uptown the doctor. When we got to Dr. Forman's office, I looked behind me and there was the curly haired girl from the bus. I looked at her so confused and assumed she worked in the building. She said no and gave me a look. That's when I knew she was going into the fertility center too.
Erica then introduced herself and we hit if off immediately. My first friend I met during this process and I couldn't have been more grateful. To top it off, she lives 3 blocks away from me in Hoboken! How crazy is that? We have been able to confide in each other, complain, sulk and just be there for one another. She's my fertility soul sister.
But then this happened… on the Friday of Memorial Day weekend, my insurance company abruptly let me know they weren't going to deliver me my injections until Tuesday, which meant 4 nights of no injections. This was horrible. It isn't the best to take a break mid cycle when you're trying to grow follicles. I turned to Erica to complain and she responded (like a flipping angel) and said she happened to have extra injections she hadn't used and can give me them. I was speechless.
I started hysterically crying like a crazy person. I couldn't believe it. I asked my nurse if it was okay and she reassured me that there is only one type of vial Menopur comes in so as long as it isn't expired, we are good to use it.
I met Erica at her apartment, picked up the injections and felt like a million bucks. It was a sign from above (the first of many). And we were back in the injection groove.
You never know how many nights of injections you'll need. For me it was 16 and a double dose to boot but I finally had some more juicy blueberry-sized follicles growing in me. We then triggered ovulation again (in the middle of a grocery store after my birthday party because we couldn't find a bathroom and it was go time at 8:30pm) and I went in for a double IUI that next day and the day after (a Friday and Saturday). The second IUI day was actually on my 28th birthday. Most wouldn't want to be at a doctor getting a procedure on their birthday, but I saw it as a good luck sign.
Dr. Forman wasn't there since it was a Saturday and they rotate weekends, so another doctor performed the procedure. Afterwards she told me to go eat oysters and have a martini for my birthday and you better believe that is what I did!
But there we were again, another two week wait in front of us and twice daily vaginal progesterone came back to join the fun.
I was chatting with Erica who mentioned she would be finding out if she was pregnant on June 15th – the SAME day as me. What were the odds?! This is something we have 0 control over. It is all on our ovaries that plan when we visit and have procedures. We were able to complain again to each other, understand each others frustrations and even go for the two weekly visits together during the two week wait. I don't know what I would have done if I didn't meet her (we have a lot to thank REBBL for, ha!).
A week into the two week wait, I got my progesterone and estrogen levels back and they doubled compared to cycle two. This was amazing news but I felt nothing. For the first time I didn't feel the crazy progesterone side effects I had in both previous cycles. I had sore boobs and some fatigue but that was it. It made the two week a bit more bearable.
This two week wait was also when I went and saw Mama Medicine for a medicine reading. As you saw on Instagram, I had no idea what to expect but she completely changed my perspective of my fertility. She encouraged me to embrace my femininity and that was going to be key in getting pregnant. Then the Friday I was finding out whether or not I was pregnant, I ran into her on the street in Soho! How wild is that?! I saw her once in my whole life and now of all days I see her on the street? Crazy!
I also had a few other weird signs during the two week wait of cycle three. I saw a goose having babies on the sidewalk here in Hoboken. Erica also saw them and we both took the same picture (not intentionally or at same time – huge coincidence). Then I did tarot cards a friend got me for a my birthday and pulled a past, present and future card. The card I got for my "present" feeling was a photo women who was pregnant. I thought it was a sick joke. Why would I pick a card that is of a pregnant woman, what a tease!
That Friday morning (results day), Erica and I went into the office together to get our blood work drawn. I saw Dr. Forman in the office and he asked me how I was feeling and if I took an at home test. For the first time, I didn't cheat and take a pregnancy test at home. I did the other two cycles when I felt like I had symptoms but didn't have the desire to with cycle three.
I asked Dr. Forman to call me that afternoon with good news and email me with bad news. A code of sorts so I know when I see his name pop up, I was prepared.
You can find out results anywhere from around 11am-4pm. The last two times were at 2:30pm then 11:12am. I had my phone on loud all morning and headed to take The Class by TT then took the morning for myself and walked around Soho (when I ran into Mama Medicine). I refused to go home and wait for the dreaded news so I went up to Washington Square Park, sat on a bench and waited. It was 11:30am at this point. I put my backpack behind my head like a pillow and laid down on a bench. Staring at my phone every two seconds, refreshing email, chatting with Erica and Jord and my Mom.
12pm came along, still nothing. Then 12:20, 12:30 then at 12:42 I heard my phone ring. I looked down expecting Jord to be calling again and it was the doctor's office! I answered "Are you kidding me??!?"
I WAS PREGNANT!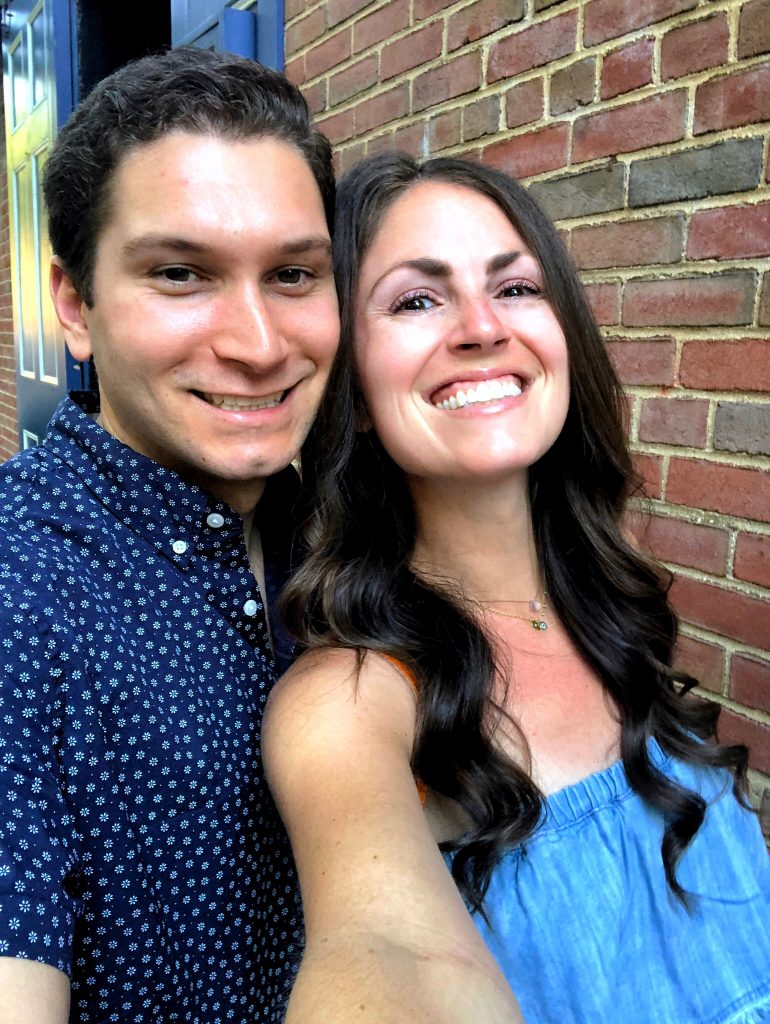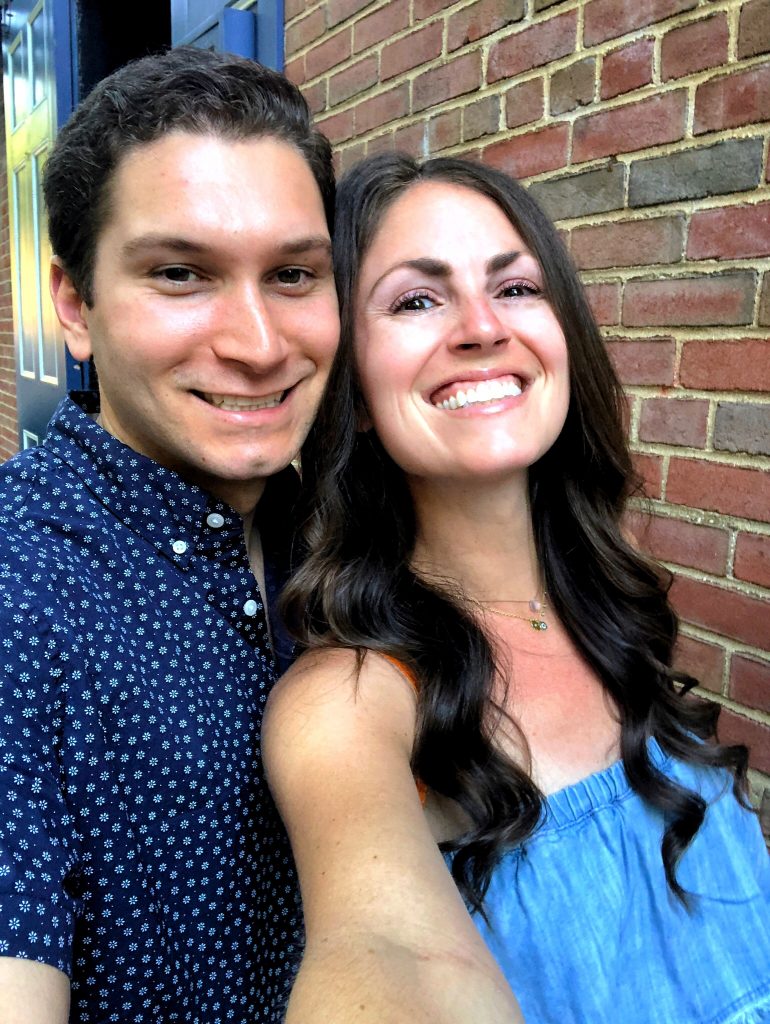 Dr. Forman was on the other end congratulating me saying I was indeed pregnant. I cried in the middle of the park and stood up to head uptown to go see Jord at his office. I FaceTimed my parents and brother on the way because I couldn't contain myself. Went up to see Jord and we were shocked. I am still in shock even typing this.
I feel so lucky that injectables and IUI worked. This still was only a 10% chance of working compared to an IVF cycle with 50/60% chance. Now I had to keep it in my pants and not tell everyone for a few more weeks. I of course told Erica and a couple friends who knew the details on what I was going through but we really tried to keep this to ourselves. Oh and BTW, Erica is pregnant now too! We are due the same day. How insane is that?!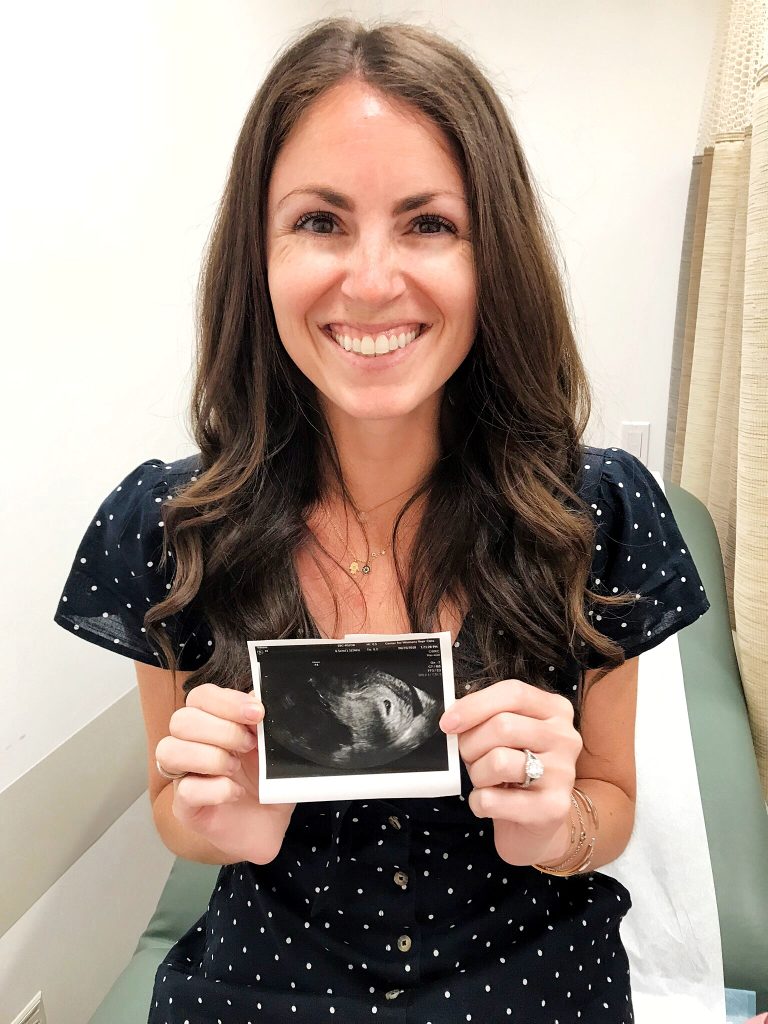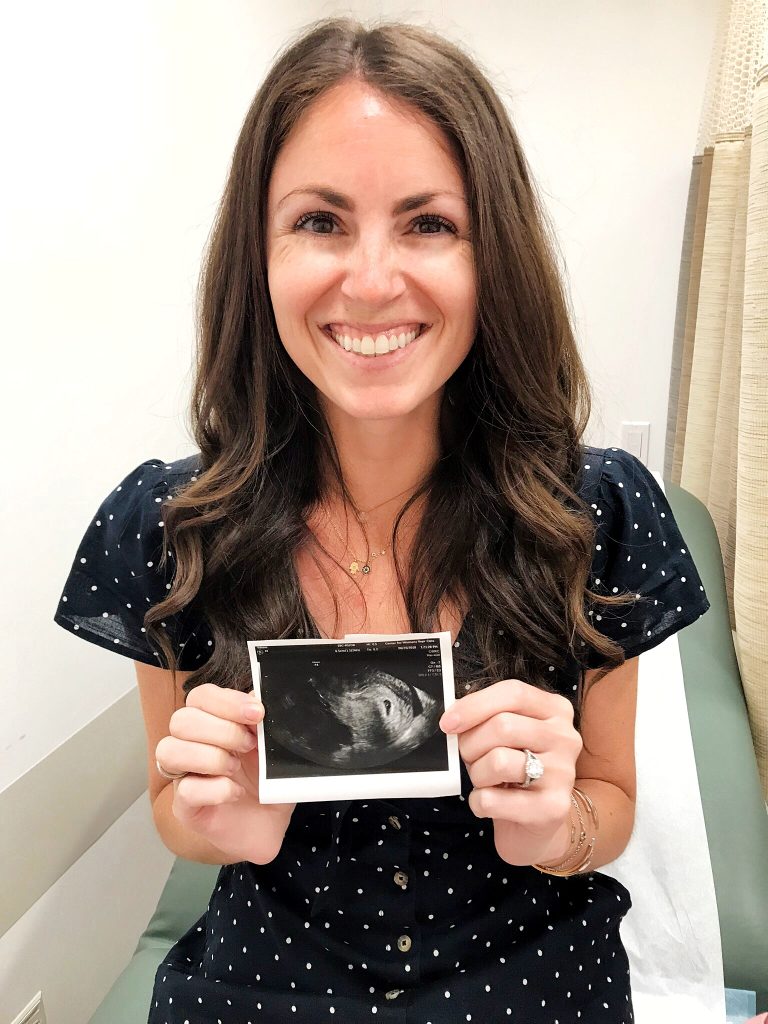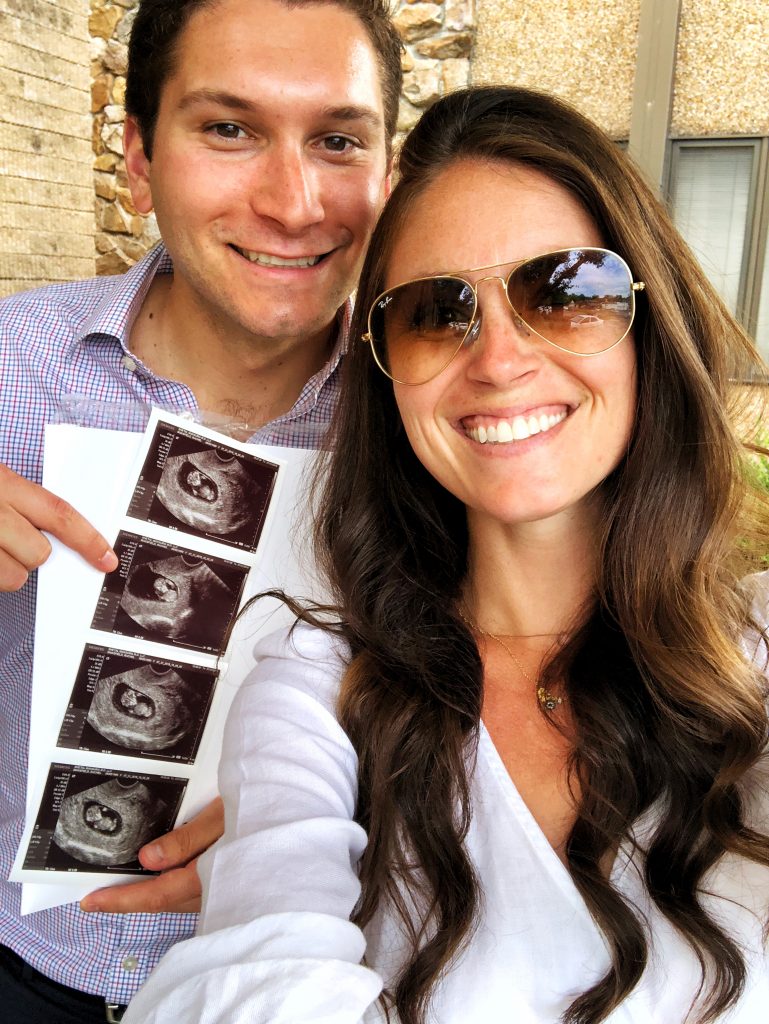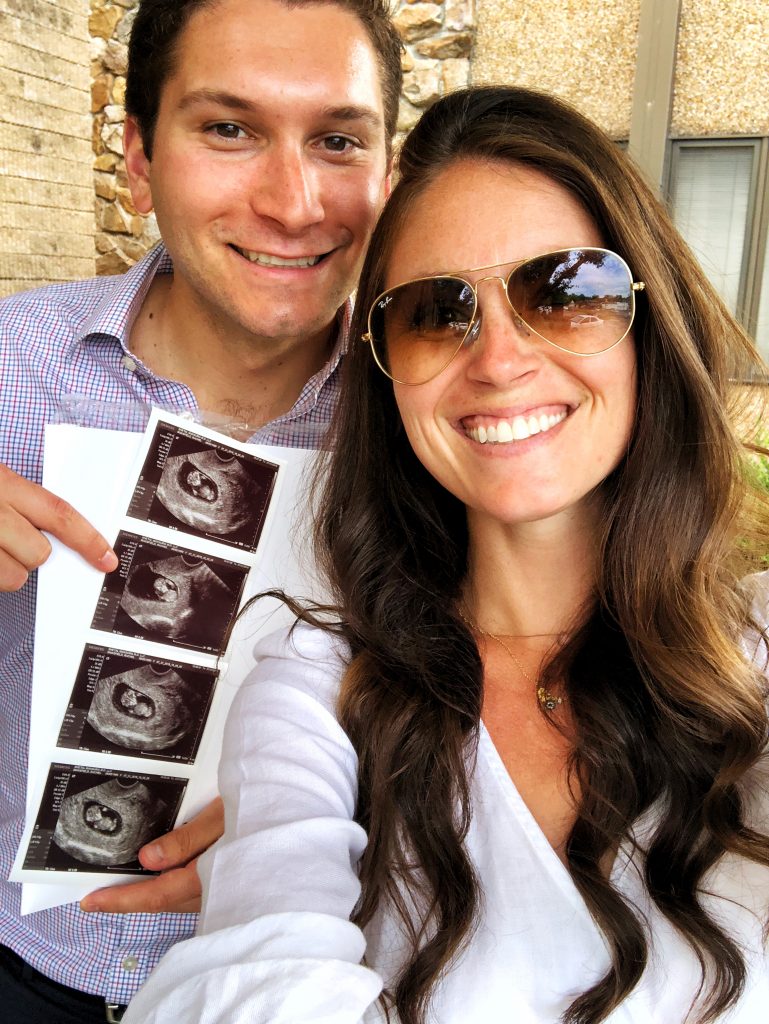 This journey has been something that forever changed me. My body doesn't make mistakes. It wasn't ready to get pregnant the first two cycles. It needed more time. If we were to have gotten pregnant back in January 2017 on our own, sure we would have been happy but this gives us a whole new sense of gratitude and appreciate for the miracle growing inside me.
More on my first trimester and all the fun stuff SOON! I am so passionate about sharing more about this topic so you guys have any questions at all, please let me know. I want to help in anyway I can. Please do note that everyone is different. Everyone's journeys are different and we cannot compare ourselves to others. I used to read other blogger's stories for a sense of comfort and to not feel alone but I knew that their journey would differ from mine. I used all the stories I heard as inspiration.
The one thing I always told myself "I don't know anyone who truly wanted to have a baby and never did". Who knows if that is right or wrong to think but it truly gave me motivation and hope during this process. Hope was the biggest thing I told myself after the first two cycles that failed. I needed to still have hope. Then in May my Mom gave me a beautiful blue stone that says "hope" on it. I held it during every injection, every ultra sound and during blood work for cycle three. Once I truly had hope, it made all the different.
Thank you all for taking the time to read this and for your support. Especially those who I have confided in over the past few months. I cannot thank you enough for being there for me, checking in on me weekly and the endless phone calls and messages. Without your love, this process would have been even more challenging. Jord and I appreciate it and YOU so much.
If you are in the local area, I cannot recommend Dr. Forman enough and the Columbia University Fertility Center (tell them Rachel sent you!!). They just redid the entire center (it's in the penthouse – fancy) and it is breathtaking. We got to go to the new center for the last few visits and we truly loved every nurse we had (especially my girl, Jenny). The center has so much love and warmth in it. By the time we were on our last visit, I was in tears saying goodbye (no but really I cried when Forman said I only had 1 visit left). But I know I will be back to bring our baby to meet Dr. Forman and our crew soon!
xx, Rach
For any of you who have gone through infertility, please share your story over on FertilityIQ! Say "rachlmansfield" referred you and let's help make this community even more special.
SaveSave
SaveSave
SaveSave
SaveSave
SaveSave
SaveSave
SaveSave
SaveSave
SaveSave