Travel Guide to Ojai: what to see and do during a weekend getaway in Ojai, California.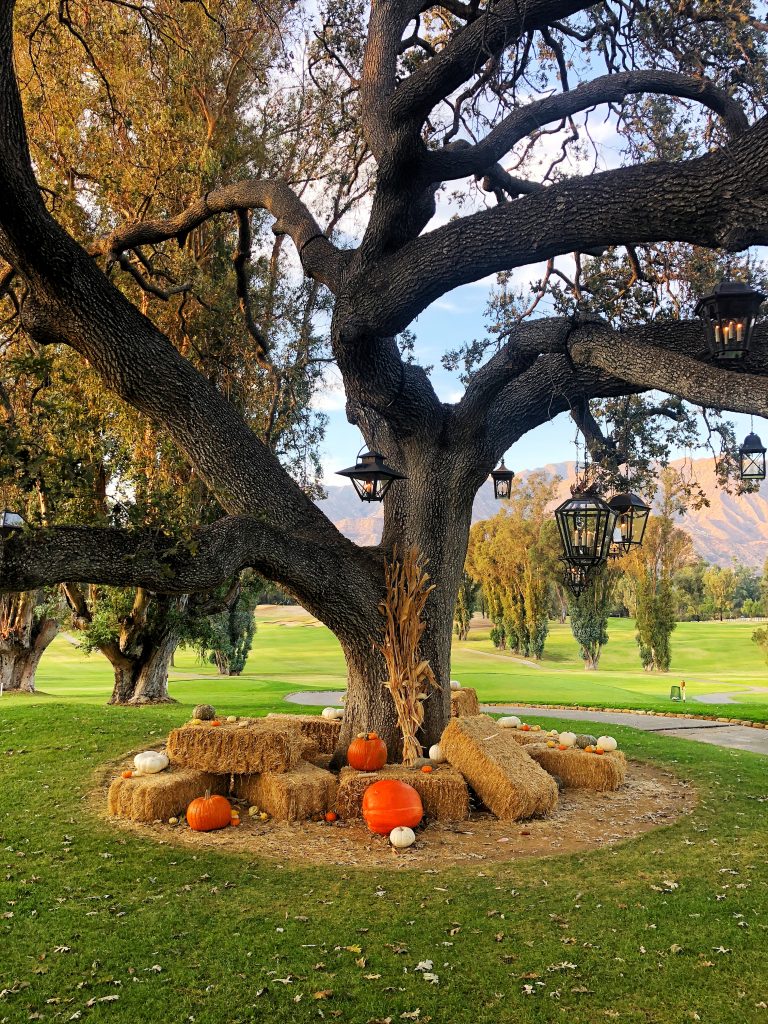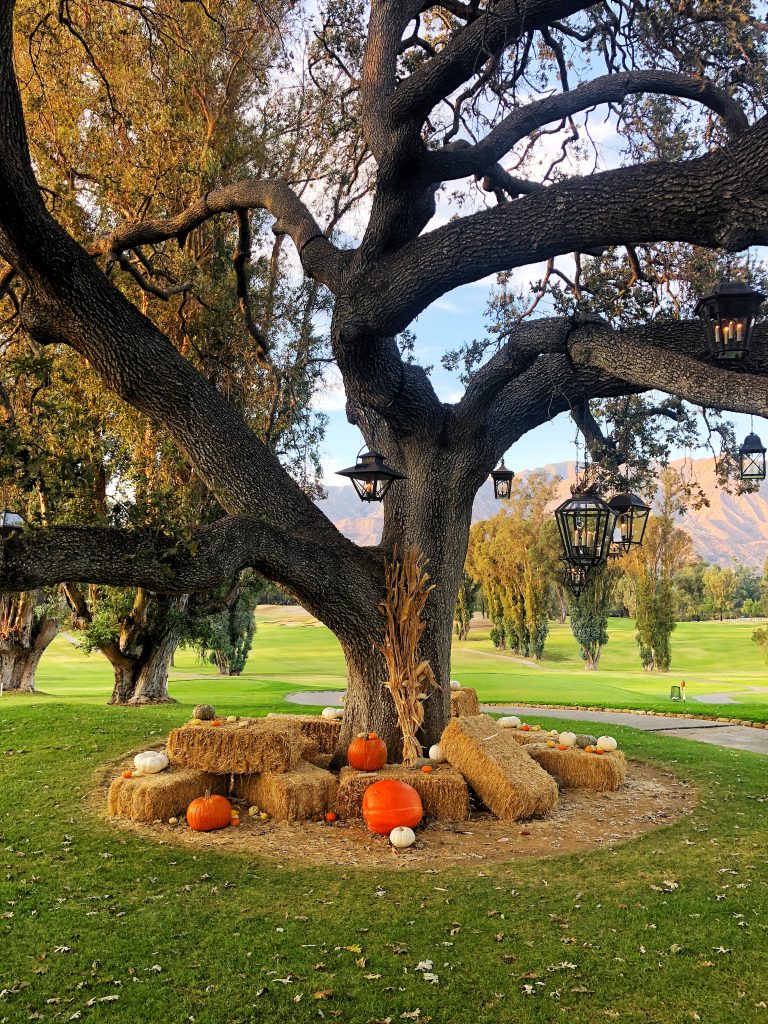 Ojai, you have stolen my heart.
This past week, Jord and I headed up to Ojai from a work trip I had in Palm Springs. We were craving something that would be a mix of relaxing, feasible to get to and filled with solid food and let us chill out a bit for one of our last trips before the baby comes.
We drove from Palm Springs to Ojai and it was very easy to get to. It took about 3 1/2 hours and of course we hit a bit of LA traffic on the way but all in all the drive was easy. Ojai also isn't too far from LA at all. In fact, I was surprised by how close it was when we headed back to that area before flying home. Only about 90 minutes to head back down to LA (and only 52 minutes from the Calabasas Erewhon Market..). It was a quick trip – actually too quick but we were able to see and explore so much in the short amount of time we were there. I could have stayed forever but we are already planning to return next Fall to experience this magic all over again.
My travel guide for Ojai, California:
Where to stay: Ojai Valley Inn

A handful of friends have stayed here before and I have heard nothing but amazing things about the Ojai Valley Inn. But you know when you hear so many great things about something, you almost lose any sort of expectation for it? That is how I felt on our way there. Then we turned into the gorgeous white-fenced driveway to enter the resort, and I could feel the bliss already. We walked into the lobby building to check in and there was a fire place on my left (sold) and the staff who checked us greeted us with the warmest welcome. We were fortunate enough to be staying on a Sunday-Tuesday in October so we were able to get a room upgrade that was complete with a fireplace next to the bed. If you know me – you know I am a sucker for a fireplace in the room. Still plotting how to put one in our bedroom at home!
The Ojai Valley Inn is truly one of the nicest and most special resorts I have ever stayed at. Everything from the staff to the property and food exceeded any sort of expectation. J and I cannot stop talking about the service and how kind every single person was at the Inn. Maybe it's because we are from New York but even compared to other hotels we stayed at, their warmth and friendliness was on a different level. The Inn itself sits on 220 acres complete with a golf course, spa, pool, artist cottage and a handful of delicious dining options. We also went around the time of Halloween and as you can see in the photos, they tastefully decorated the property with pumpkins and lanterns.
Our room itself was the perfect size and had a full bath tub, shower and what may have been the most comfortable bed I have ever slept on. It was like laying on a cloud and with that and the fireplace on at night, it doesn't get better. The Inn also left fresh lavender next to the bath tub to add when you take a bath. I waited all of 20 minutes before taking full advantage of this. The bathtub was bigger than my tub at home and I was floating in it once it was filled! Eating banana bread from Erewhon and I was in complete heaven.

where our room was located at ojai valley inn

the "pink moment" before heading to dinner

Where to eat:

The Oak – full disclosure, we did not branch out too much during our trip. We checked in around 5pm on Sunday so we relaxed a bit before heading to dinner at The Oak located right at the Ojai Valley Inn. The menu looked perfect and I loved the outdoor dining on the patio (they didn't even offer indoor dining – that's how perfect it was). The patio had heaters for when the sun sets and it overlooks the greens, the Topatopa mountains in the background and the gorgeous oak tree with the lanterns hanging from it. We made a reservation, which was recommended and they also asked us if we were celebrating any occasions (hello baby moon). Jord ordered the short rib and I had the salmon. J is not one to usually finish his entire plate and by the time I was taking my last bite, I noticed he wiped his plate clean. The Oak staff also asked about any allergies before we ordered and the first line item of every category on the menu was prepared gluten and dairy-free, making it super easy for anyone with allergies to dine here. The service was out of this world and they brought us dark chocolate truffles after dinner to celebrate our little babe! We loved the meal so much we cancelled our dinner reservation the next night and dined here two nights in a row. I also felt the prices on the menu were very reasonable for the quality of the food and service. Next time we want to also try Olivella and Jimmy's Pub on the property – the food looked amazing and I love that every restaurant offers a different type of vibe and cuisine.
Food Harmonics – on Monday we decided to explore the town of Ojai after breakfast and Food Harmonics is an organic gem located right in the middle of town. We headed over there around 12pm for lunch. They serve a variety of options for any palette (plant-based, paleo, etc.) and everything on the menu is gluten-free. We had the bison burger on top of their salad as well as the raw pizza, which is their house specialty. The raw vegan pizza is on a dehydrated based with zucchini, carrot, sprouted seeds, dates and spices and topped with pesto, cashew cheese and some veggies! Such a unique thing to order, going to try to recreate this at home. And I also ordered some of their bison and chicken bone broth that was so delicious. I loved the subtleness of the bison and it wasn't overpowering like beef broth usually is. Next time I want to order their dosas. I was watching them make some in the kitchen and they smelled amazing. The sweet potato brownies looked great too but I sadly didn't see them until we were leaving. You can dine here for lunch or dinner and no reservation is needed. Definitely check out their outdoor patio too – so blissful.

lunch at Food Harmonics in the town of Ojai (J wanted to add his "trendy" sunglasses to the photo 😉

The Oak – yup, we are chatting about The Oak again but this time all about breakfast. I've never seen a breakfast menu that has so many options – all of which sound amazing on there. They have a variety of egg dishes like huevos rancheros and portobello eggs benedict and also serve acai bowls, chia parfaits and a variety of savory breakfast bowls with fresh juices and smoothies. The first morning we ordered a variety of items including the buttermilk pancakes with chocolate chips (so fluffy and tasty!), the avocado toast served on thick-cut grilled country bread with two sunny side up eggs (I got scrambled because #pregnant). Oh and we ordered the blueberry muffins that our friend Jonathan couldn't stop talking about. In fact the muffins were so good we ordered two extra orders to go the next day. We also tried the malt and vanilla waffle with honey pecan butter and berries the next morning (SO crispy!) and some bacon and eggs for a little savory something. I vote The Oak serves breakfast all day at the Inn because it was out of this world. Next time I plan on trying the ricotta toast that is actually made from "cashews" and not cheese and the caramelized brioche french toast with bananas – mmmmkay!

breakfast day one at The Oak

breakfast day two at The Oak

What to do:

Walking + biking path into town – probably one of my favorite parts of the Inn was the fact that they had this path right on the property that took you into town. You can either borrow one of the bikes on property (free for guests) or walk into town to explore. It only took us about 20 minutes to walk (I'm not much of a bicycle gal..) and the walk was so peaceful and behind a main road so it is very safe to walk on. I saw a few people renting bikes and riding them all over the property and into town too. They give you locks so you can park them wherever. If you head into town, there are so many stores we loved like Fig Curated Living, General Store and the natural food store, Rainbow Bridge.
Pink moment – every night the lobby has a chalkboard that says what time the "pink moment" is at the Inn. For us it was around 5-6pm and it's when the sun is about to set and the whole sky turns pink. When we were there, it wasn't as pink as I had seen in photos but it was still gorgeous. The sun sets west of the Inn and the colors reflect on the mountains that the Inn overlooks. You can sit outside at one of the fire pits on the main lawn area with snacks and cocktails and chill before dinner. It is so peaceful.

view right before pink moment around sunset

Spa – we sadly didn't have a chance to take full advantage of the spa but everyone I know who has been to the spa at the Ojai Valley Inn is obsessed. We peeked in and saw they are a plastic-free spa and even had stainless steel cups for water, so I already loved the vibe from he 5 minutes of being in there. They also have the fitness center at the spa, which we didn't go to either (I like to take vaca off!) but it's good to know incase it rains and you need something to do or somewhere to stretch your legs.
Explore surrounding towns – we took a quick trip to Santa Barbara one afternoon after lunch. It was only 40 minutes away and J had never been there before. We just walked around the beach and downtown, which was so cute. The drive from the Ojai Valley Inn to Santa Barbara was unreal on route 150. The views are amazing and you get to see some beautiful areas surrounding Ojai. There are also many wineries around too and tasting rooms by the Inn too. Next time (sans baby bump) we will be there :-).

view from route 150
I could easily keep rambling about Ojai and especially the Ojai Valley Inn for hours, but I promise to add more to the guide when we go back next year. I'm thinking a new family fall tradition at the Inn sounds like the best idea ever. We loved how there was a mix of families, couples, friends together and even companies hosting meetings there (um, hi hire me please). It was an area for anyone and everyone!
Have you guys been to Ojai before? Leave any other recs below for everyone to see!
xx, Rach