Travel Guide to Southern Coast of Maine: What to See + Do in Ogunquit and Kennebunkport!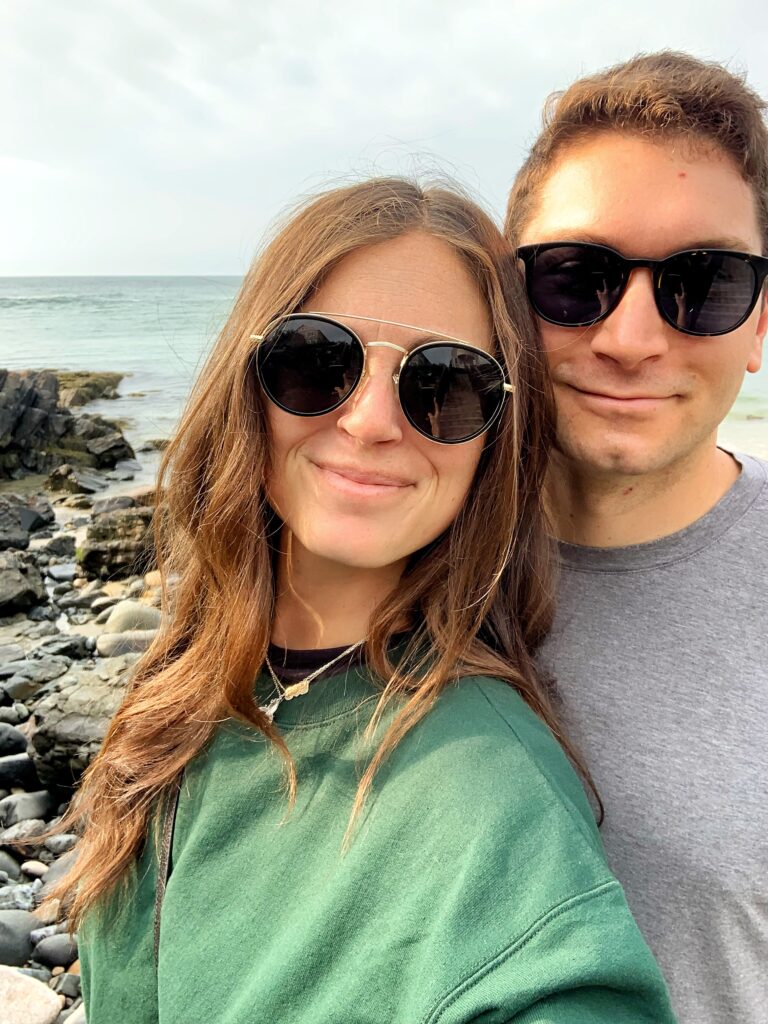 How to get there: Drive

We drove! It was about 5 hours to get there from Hoboken/NYC. Before having kids this would have felt long to me. But to be in the car with no children and have uninterrupted time was amazing. We worked, had therapy, caught up on phone calls and just enjoyed the stillness!

Where to stay: Cliffhouse Maine

Oh my gosh Cliffhouse Maine!! It was highly recommended by so many and now I know why. From the moment we pulled up and my man Victor helped us with our bags – I was sold. Jordan said we could carry them ourselves (lol ok dude) and Victor literally goes "no way you're on vacation enjoy!!!". I walked into the lobby and you are stunned by the gorgeous coastline view. It feels like you are on a cruise ship when you walk in because you are literally on the water.
The resort itself has everything you need for a getaway. It has a killer restaurant and another casual one by the pool. Tons of yummy options, which we'll get to below) and they have a pool, spa, gym and the most cozy comfortable robes in your room with slippers. And if you know me well, you know I am a sucker for a hotel room with a robe and slippers.
We stayed in the Cliffscape Oceanfront King room. The view was stunning and we had a balcony with two chairs and tables to hang out on too. And the hallways had a little coffee/water station, which was really convenient for obvious reasons.
The Cliffhouse is definitely family-friendly. I am personally not trying to drive with my kids for 5 hours, but I would 100% come with them if it was closer. The hotel is really for everyone. There were a ton of couples, families, girl's trip and even a few newlyweds too.
The hotel is also only 10 minutes from the downtown of Ogunquit so you can easily drive into town and explore.
We stayed for 3 nights as well, which I think was the perfect amount of time.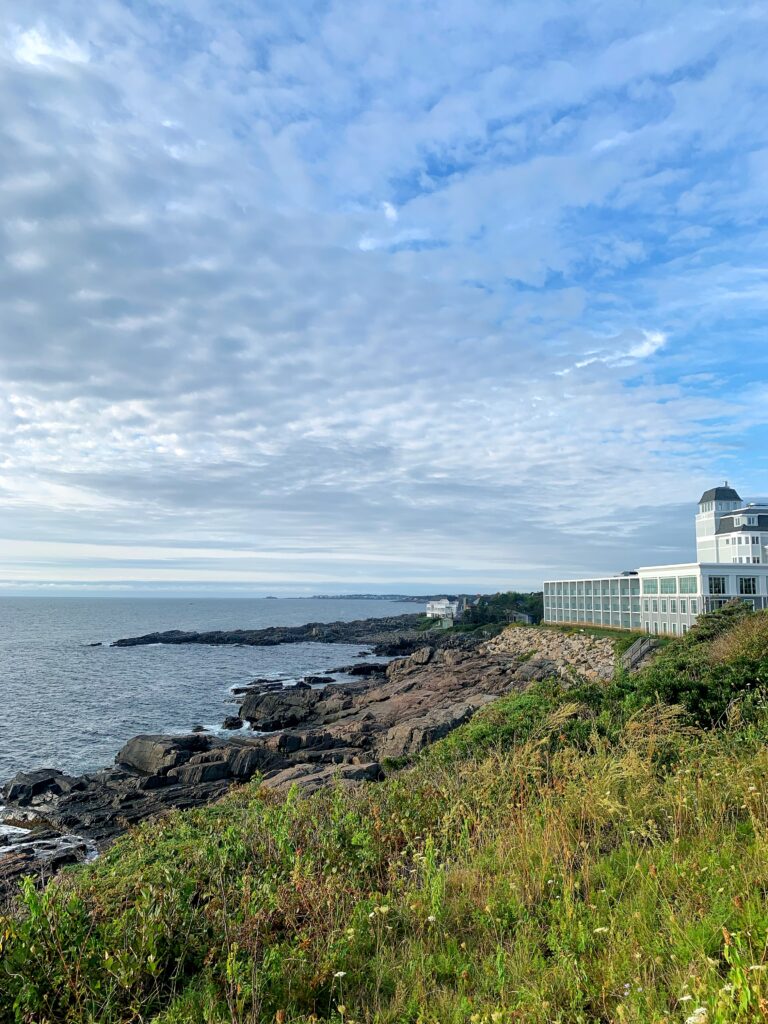 Where to eat in Ogunquit + Kennebunkport:

Bob's clam hut: we stopped here on the way in! The lobster rolls were amazing. We got hot lobster rolls with butter and fries and PICKLES! Only 20 minutes or so from the hotel and I highly recommend stopping there. They have a ton of other options too.
The Tiller: we ate here for dinner 3x lol! We here every single night for dinner. It is located right in the hotel so not only was it convenient – it also just had a killer menu. What we had: oysters, lobster bisque, burgers (top 5 best burger ever – I get burgers everywhere lol), cedar plank salmon, grains salad, duck fat potatoes (insanely good), mussels, clam bucatini, ice cream cookie sandwich and all were kick ass.
Barnacle Billies: this is an iconic place in Ogunquit. Everyone is obsessed with it and highly recommends it. We loved the lobsters and also got ice cream. The peanut butter oreo was killer.
Beach basket: we went here for breakfast sandwiches because it was only place opened lol!
Loveshack Juicery: great place in town for smoothies.
The clam shack: OMFG THIS LOBSTER ROLL!!!!!! Go, wait online and get the cold lobster on a buttered roll with the fries and pickle. The lobster had no mayo and it was truly life changing.
Fiafia: another great smoothie/coffee shop and they had some other food items too. Really sweet mother/daughter working in there.
Live cafe: we went here to get juices and donuts.
Lil's cafe: we went here on our way home in Kittery for donuts and breakfast sandwiches – very good!!
Places we didn't try but wanted to: sweetpea ice cream, when pigs fly pizzeria, bandito's, congdon donuts, brix 'n brine, front porch, main street for sandwiches
*We pay for all of our food when traveling – this is not comped!*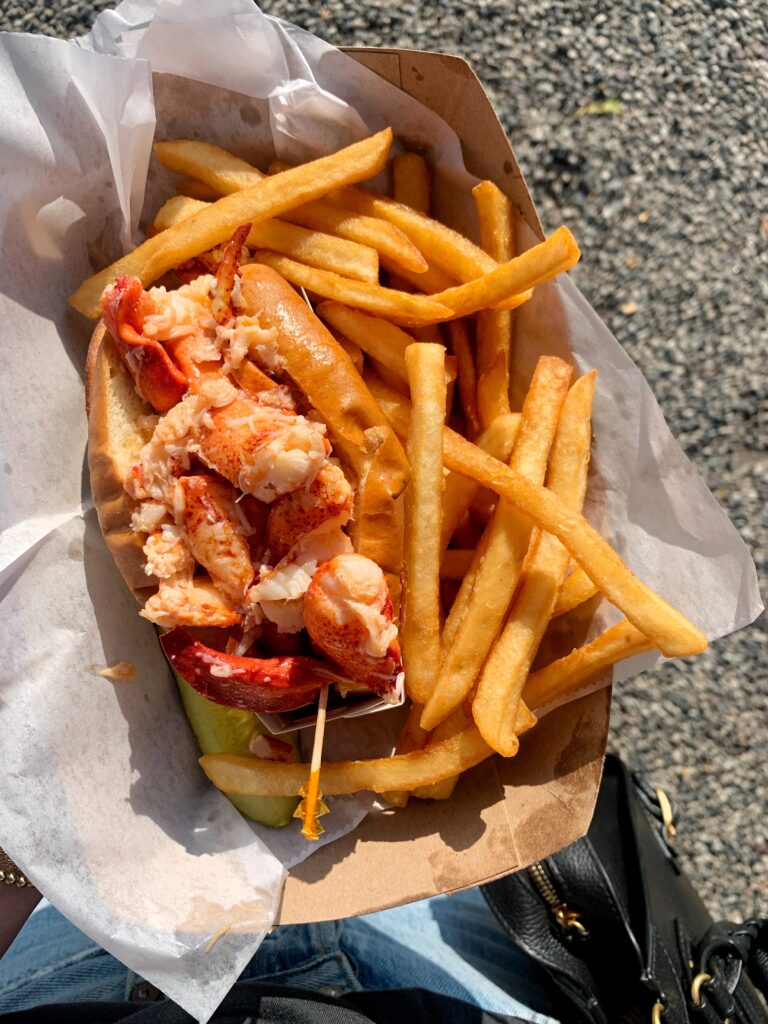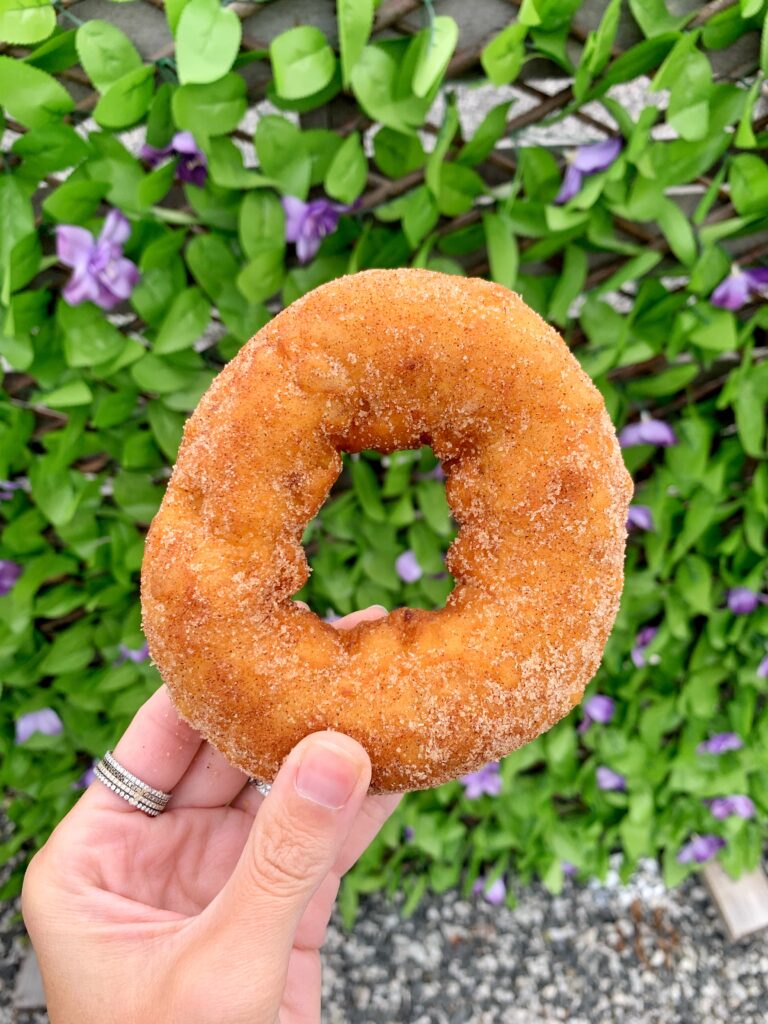 What to do:

We walked on marginal way the first morning. It was really pretty!! But do not pay the $12 for parking we paid lol. It was so silly and we could have just parked on the other end of the walk for free in town.
I also went to the spa at Cliffhouse. It is definitely a splurge to go but well worth it in my opinion. I loved my facial so much and felt alive again after!! I wish we booked it in advance so I could have tried more. I will definitely be back for the full body wrap things.
We did a day in Kennebunkport only 30 minutes from hotel! I recommend going there if you can. I loved the town so much and they had a lot of cute shops.
If you are at Cliffhouse – we loved the pool and hot tub so we hung out there a lot!!
We definitely didn't do as much as most, but we loved the hotel so much we just wanted to stay and hang! I highly recommend checking it out soon if you are planning a Maine trip!