We're kicking off a monthly series to recap some of our favorite purchases of the month.
As a family of 5, it seems like everyday were ordering a new item for us, the house or for the kids. Here are some of the items we bought this month and have been loving so far. Don't skip on the Lululemon dupe sweatshirt!
As an Amazon Associate I earn from qualifying purchases.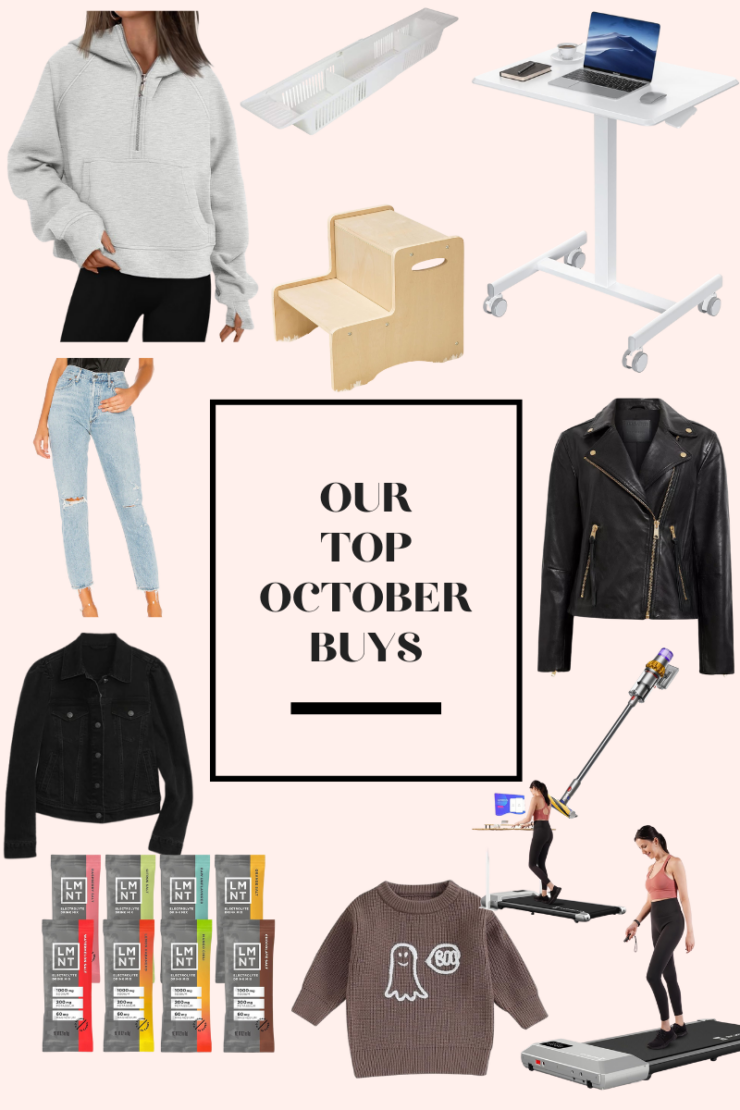 Here's what we bought during the month of October:
This post is sponsored by LMNT!!! Low key freaking out that LMNT is a SPONSOR! I have been using their killer electrolyte hydration packets for forever and they're a dream partner of mine. I swear by them and they have no sugar, no artificial anything and they have the most delicious flavors. You can get a FREE SAMPLE PACK with *this link* no code needed! http://DrinkLMNT.com/Rachel
For more of our favorite finds from Amazon, visit our Shop Page or directly on my Amazon Storefront.
To see more of my fashion favorites vist my LTK Page.