This healthier creamy Vegan Tomato Soup with Grilled Cheese Croutons is the ultimate comfort food recipe! The dairy-free soup is made with 5 ingredients and topped with delicious grilled cheese made into "croutons".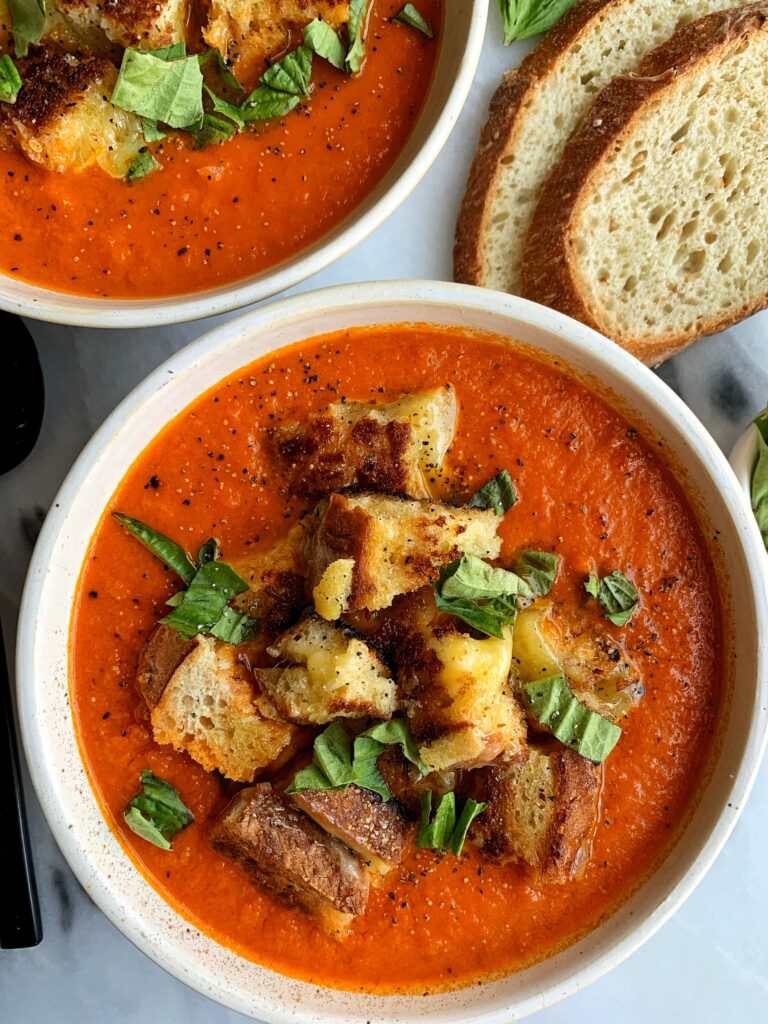 Tomato soup has been the most highly requested recipe ever from you guys.
I love when you send in requests for things you want me to make – it makes me the happiest and of course I am here to make the food you guys want to eat!! This soup though is just out of this world. Of course the crispy grilled cheese croutons on top make it even better in my opinion. I am all about the crunch added to soup.
You guys know I am not the biggest soup fan over here but when you add some crackers or in this case – grilled cheese with it, I am SO there.
Plus I love that this recipe comes together in under 30 minutes. It is so simple to make. And the soup itself has 5 ingredients total (insane) and the grilled cheese on top is only made with 3 ingredients. The soup is vegan, dairy-free and gluten-free. And you can customize the grilled cheese on top to suit your lifestyle or carvings by using gluten-free bread or vegan cheese, etc. We always spice things up a bit so we have also used cheddar cheese too and it is so good.
If you guys make this recipe – let me know what you think! I can't wait for you all to try it too!!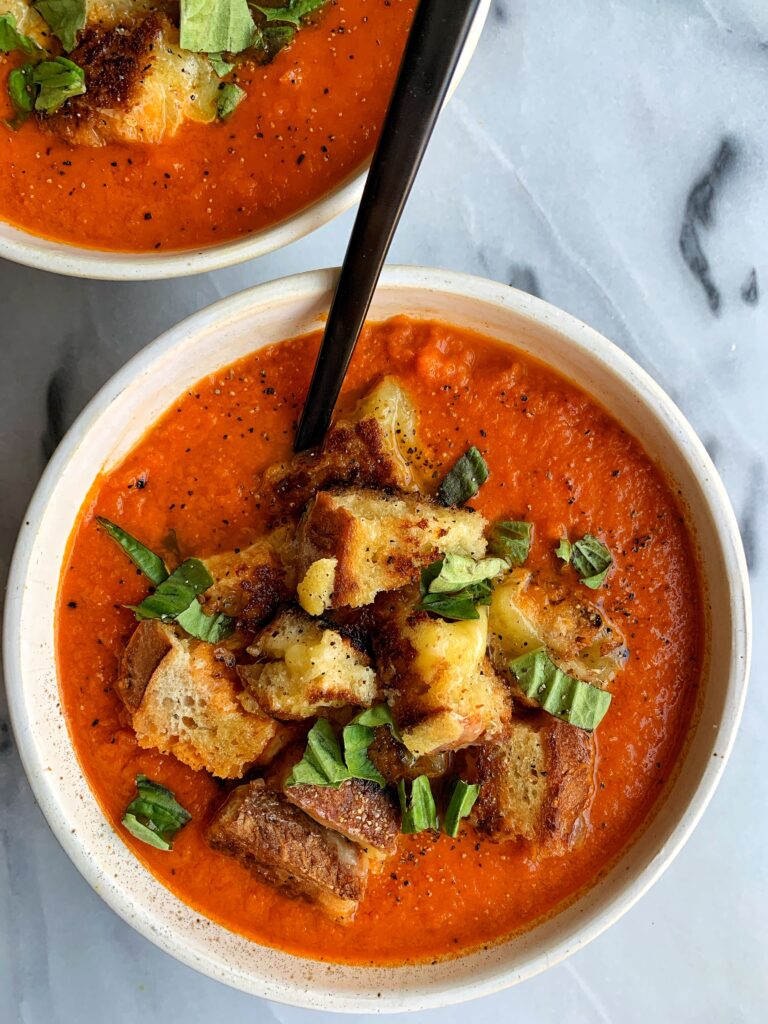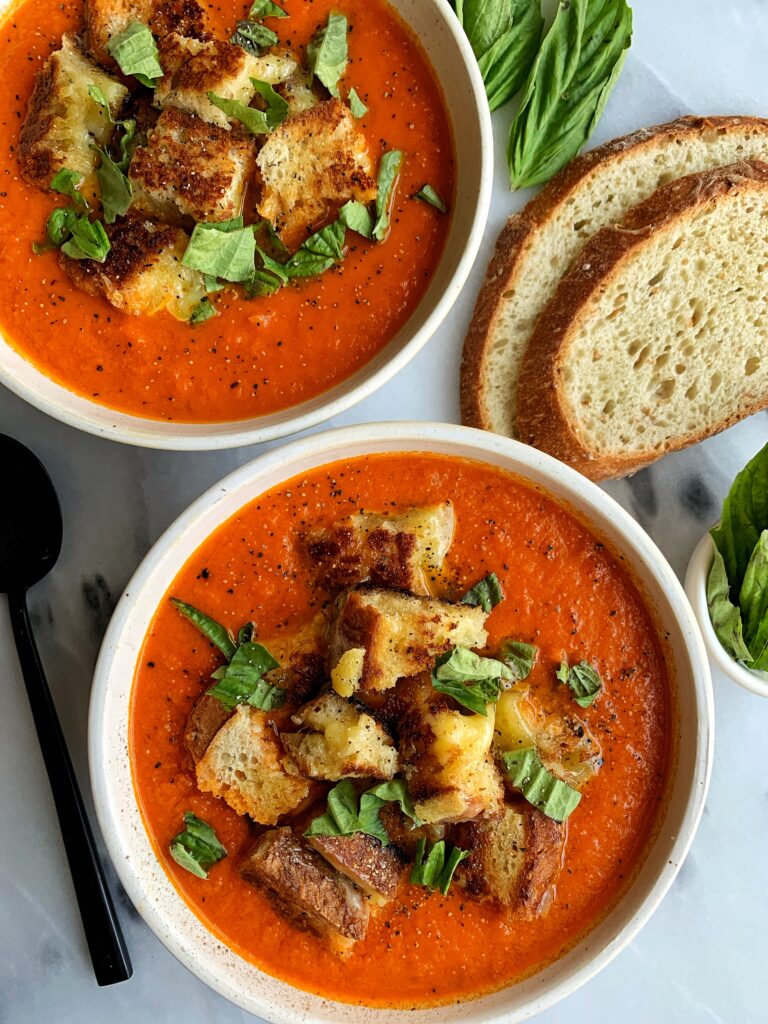 What ingredients you need to make this creamy vegan tomato soup with grilled cheese croutons:
Onion
2 garlic cloves
Diced tomatoes
Whole tomatoes peeled – I used from a jar!
1 cup full-fat coconut milk – or use any milk but this makes it creamier
Fresh or dried basil, sea salt, black pepper
Bread of choice – I used sourdough but use anything you wish!
Non-dairy cheese – or whatever cheese you want – we also use regular cheddar!
Vegan butter or ghee
How to make the easiest creamy tomato soup ever:
Warm a large pot with some olive or avocado oil and add onion and garlic
Cook over medium/high heat for about 5 minutes, until onions start to golden a bit
Add in tomatoes, milk and spices and mix together and bring to a boil
Lower the soup to simmer for about 15 minutes then blend together with immersion blender (or you can add to an actual blender but be careful if it is too hot!)
While the soup is cooking – make grilled cheese by smearing each slice of bread with ghee or butter then heating a skillet on medium heat, place the buttered side of bread down on skillet then add desired amount of cheese with other slice of bread on top
Cook for about 3 minutes on each side then remove from heat and cut into smaller "croutons"
Add back to skillet and cook crisp all together over medium/low heat to get extra crunchy
Serve soup with grilled cheese croutons and enjoy!
A few of my other favorite cozy comfort food recipes to make: