Sharing Ezra's top 10 toys and favorite books and a 15-month check in!
HOW is my baby 15 months?! It is beyond crazy how fast the past few months have gone.
So far this is my favorite stage. Ezra is crawling and trying to walk around everywhere (not walking yet but seems like he will soon!). He has been babbling like crazy since he was 10 months. He loves to dance and bob his head. And he lives to "vroom vroom" in his toy car and is obsessed with anything fire truck and car related. Oh..and don't even get me start on dogs! He stares out the window and "woof woofs" at them all day.
Ezra is still quite the eater. He is booming more particular for sure but he has the biggest appetite for everything. He will only eat certain things like chicken and eggs with ketchup. Wasn't a fan of matzo balls or gnocchi last time we tried. But other than that, feeding him has been the best adventure. We didn't follow baby led weaning or a specific method (more on that here and here).
I have been the best at rounding up my favorites each month for him, but I wanted to share some of Ez's favorites over the last few months. These are all toys that have been great to have for many ages, which I prefer because I'm not into buying toys then only using them for a month or two.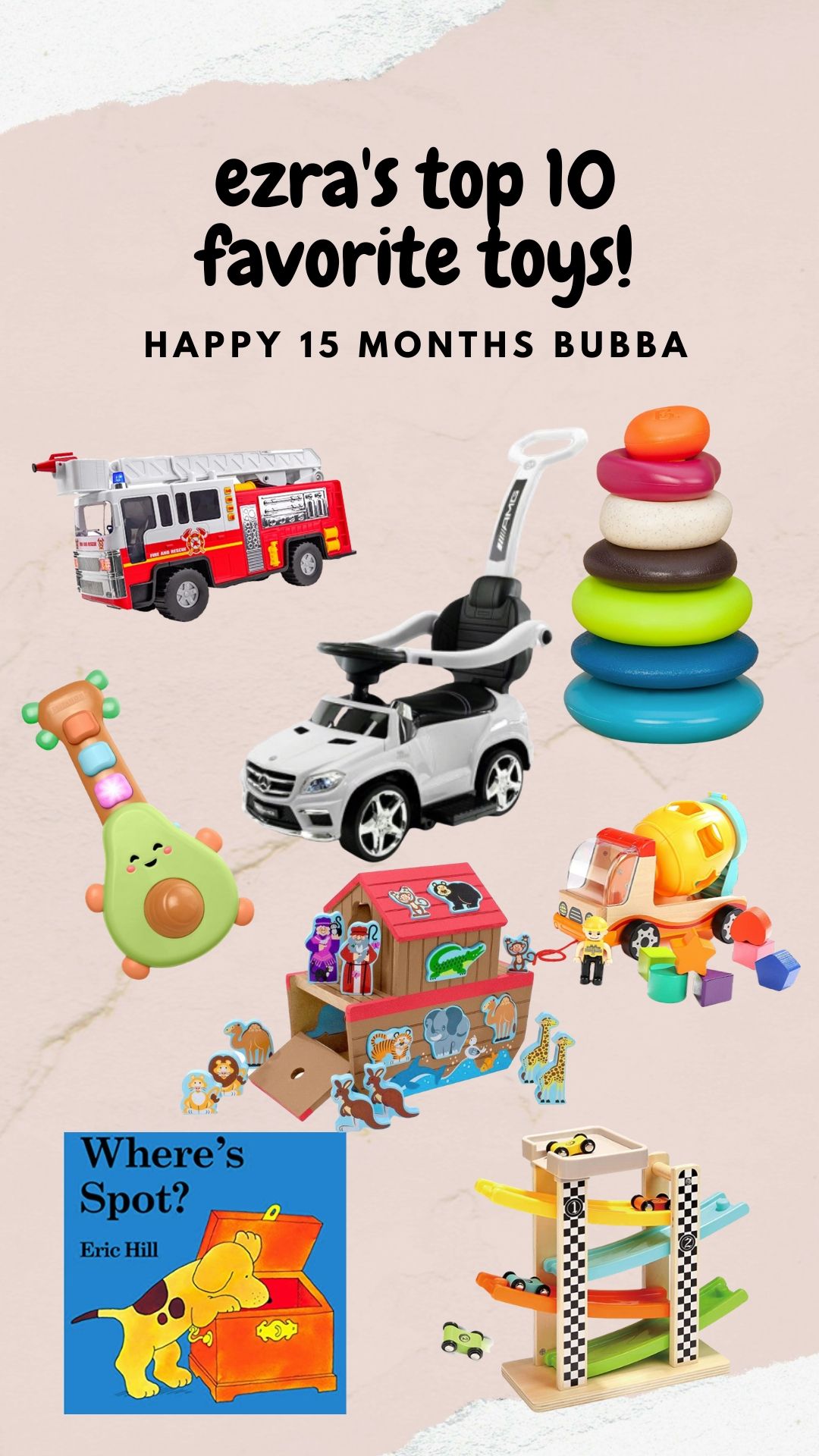 Ezra's top 10 favorite toys: