Sharing what I feed my 8 month old! Everything from breakfast to lunch and dinner ideas and snacks!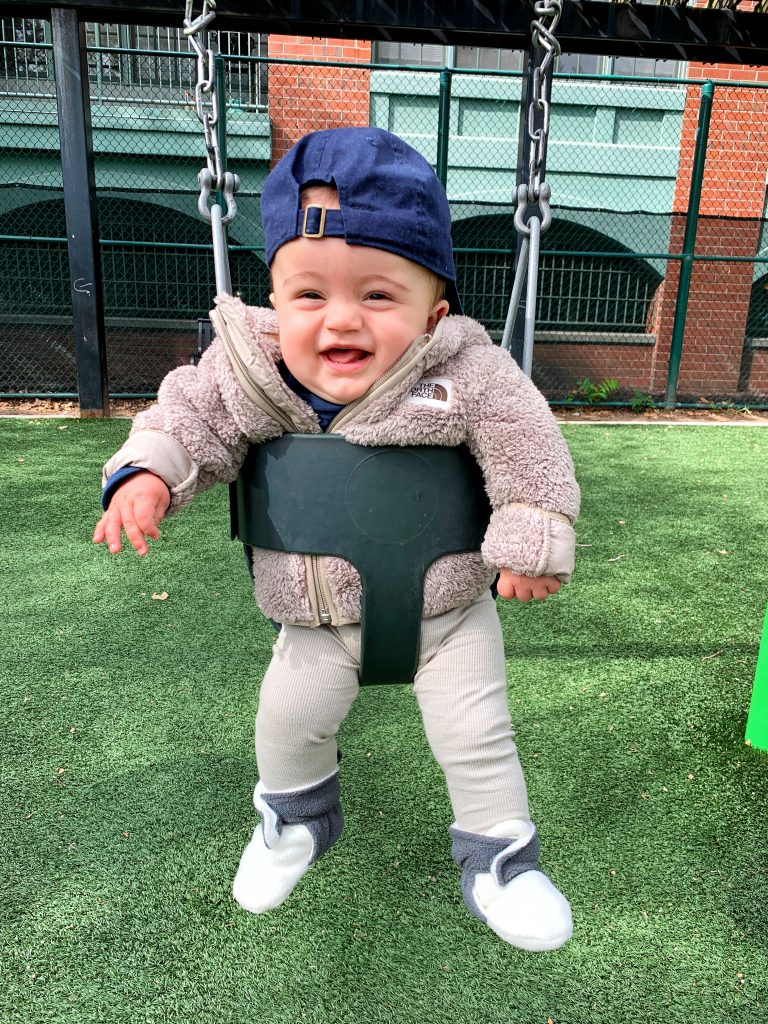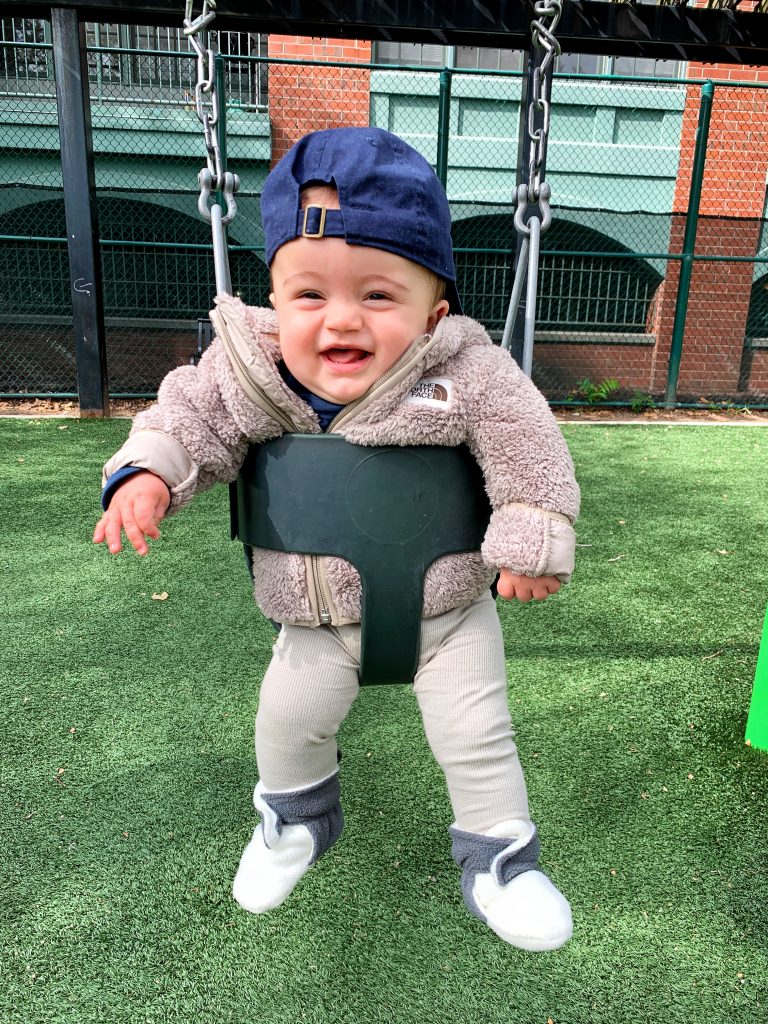 How is Ezra already almost 9 months?! It is crazy to think that he has been out in the universe just as long as he was in my womb (he surprised us 4 weeks early).
As you guys know, Ez started eating solids at 5 months old (per his doctor's recommendation). And pretty much hasn't stopped eating a thing since then.
But really, I'm not kidding. Ezra has proven to be quite the eater. There isn't much he won't eat and even when he doesn't like what he is eating, he still eats it. You can tell if he doesn't like it because he makes a funny face. But good luck if you stop feeding it to him because he goes crazy!
Prepping food for Ez has been so much fun to do. I always joke that if I had a baby food company it would be called "babies are human too" because I feel like we get so nervous and confused over what to feed our bubbas. It doesn't need to be overly complicated and thoughtout.
When it comes to feeding Ezra, he eats what we eat. I make him wholesome and delicious foods. Nothing too fancy and I also food prep for him when we prep for the week. Each week I like to switch things up but below you'll see a rough overview on what his current "schedule" is like and a few things I typically will feed him. You'll notice I say schedule in quotes. And that is because this kid is not on a schedule at all. Everyday is a bit different, but usually he is hungry every 3-3.5 hours still. Kid is a ham!
I usually nurse him for about 5 minutes before each feeding to keep my supply going. He definitely gets majority of his nutrients from food these days. Nursing has been pretty quick and he is 100x more excited over food than milk. He gets a 6.5 ounce bottle of pumped breastmilk after dinner too right before bed (no nursing session before dinner).
And as I say with everything else, please do what works best for you and your bubba! I'm not going to dive into portion sizes here because that is totally up to you and your baby. But I will say Ez inhales more food than I would have ever expected at his age. It is so fun seeing how much he enjoys his eats (and scary when he gets so mad it is over…)
What I feed my 8-month-old baby:
Average feeding times: 7am, 11am, 2pm, 4:30pm, 6:30pm
Breakfast ideas:
Lunch/dinner ideas:
Snack ideas:
Foods and items I buy/prep or keep on hand for Ezra:
These are just a few examples. Ezra eats a wide variety of things and I use what we have on hand for us and make it work for him.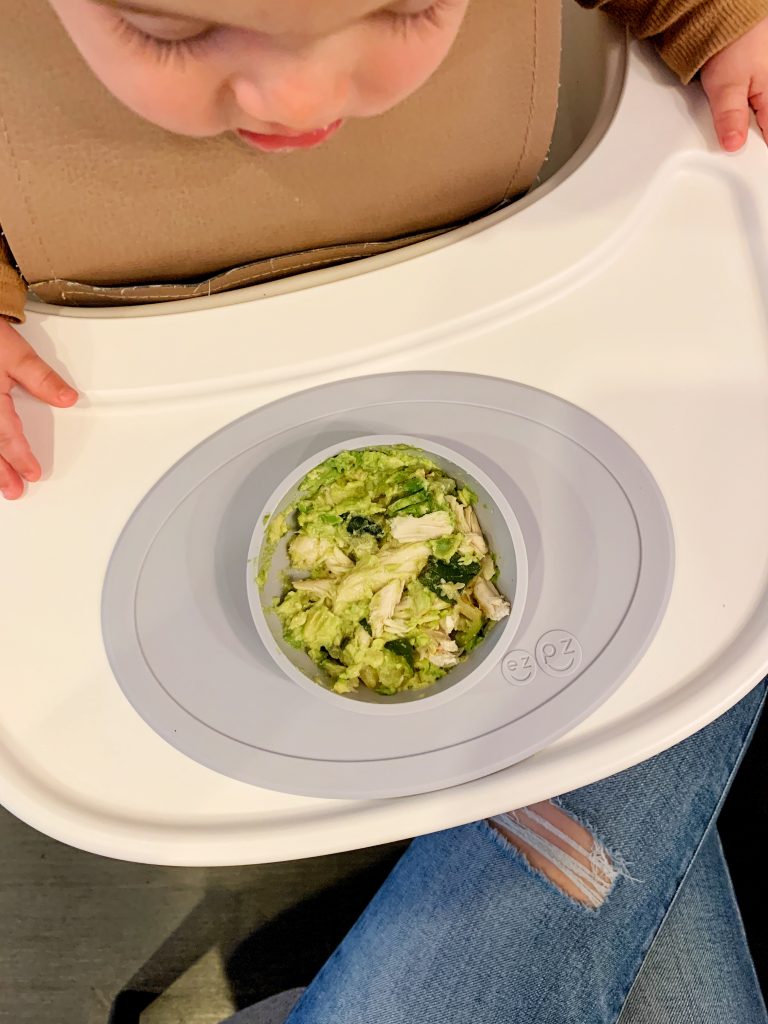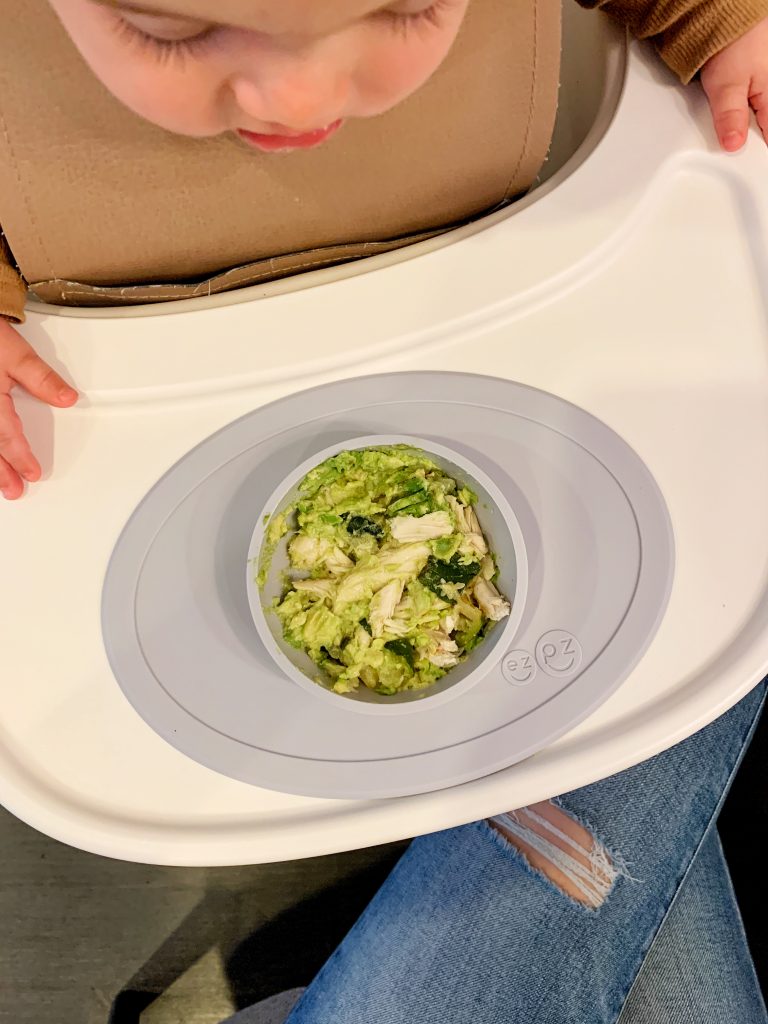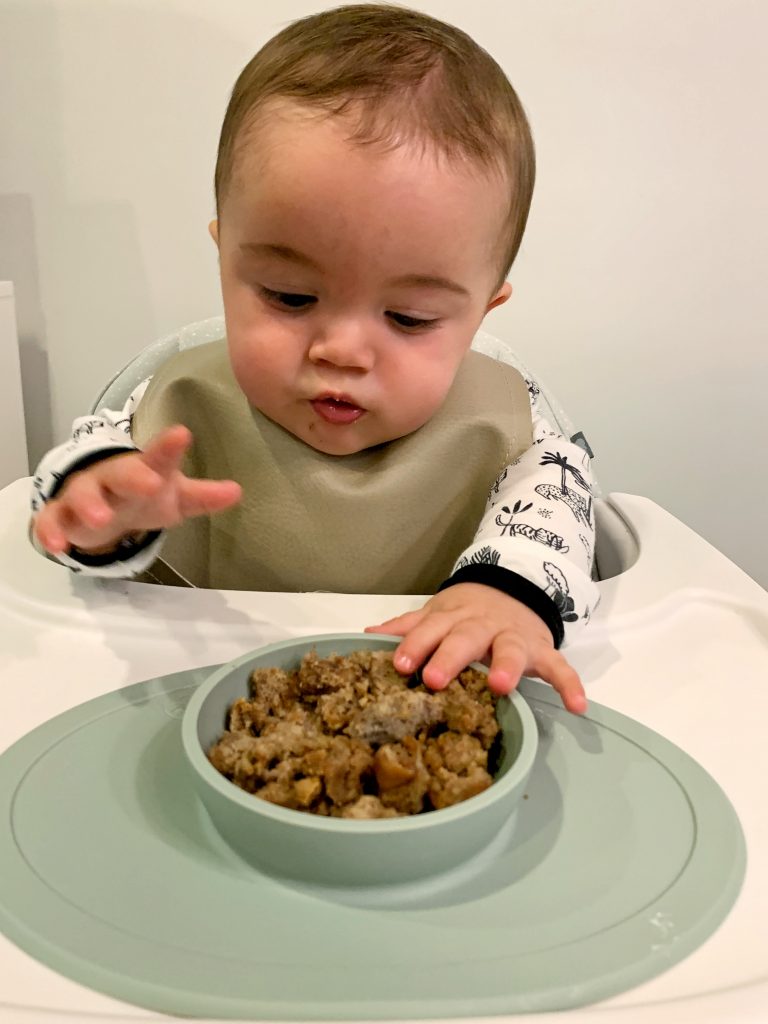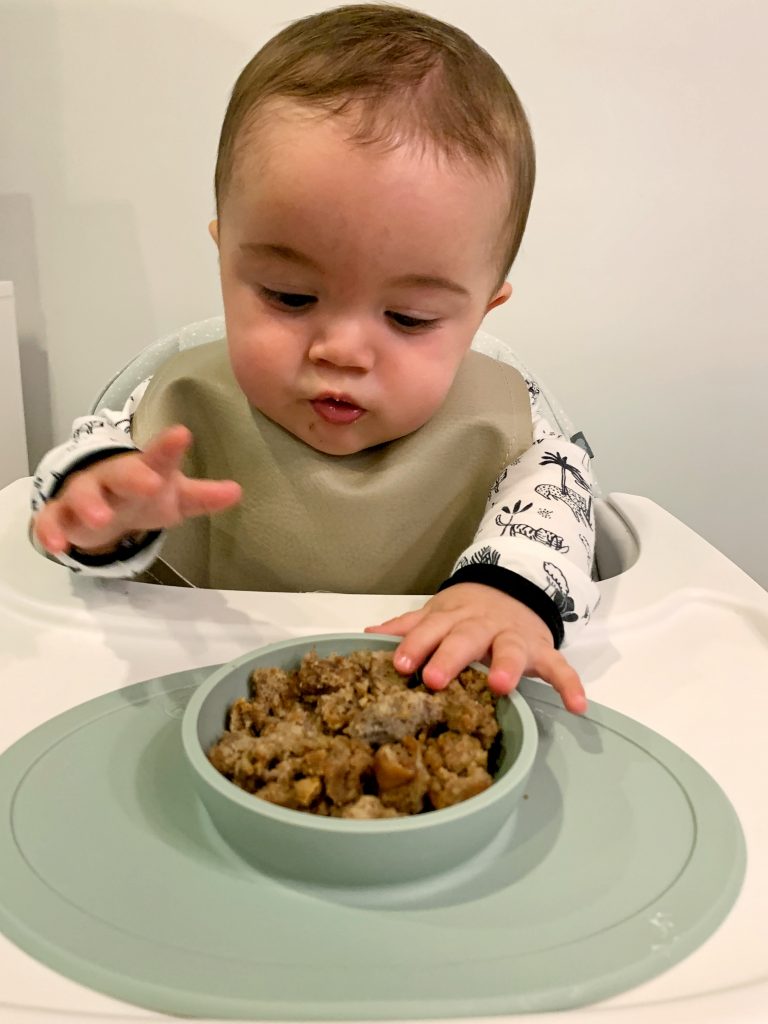 A few tips for feeding your bubs:
Tip 1: I do find that for foods that are harder for him to eat like rice and quinoa, I love mashing some sweet potato or avocado in it to make it easier to feed!
Tip 2: Buy an ice cube tray or something similar so you can freeze food for your bubba too. I always freeze some mashed peas or sweet potato to have on hand and some of my baked goods, oatmeal, anything!
Tip 3: Don't force something if they aren't into it. The other night Ezra was screaming over having peas. Meanwhile he ate them the last two nights no problem. I saved the peas for the next day and quickly mashed some avocado and sautéed zucchini to go with his dinner instead. I never want him to feel pressured to eat food he doesn't want.
Tip 4: We are still trying to get Ez to feed himself more (it usually ends up on the ground and he gets mad). I like to save a few pieces after he is done and let him play with the food after. Sometimes he gets it in his mouth but more often than not it is on the floor (we are practicing!)
Tip 5: Keep unsweetened dried fruit like mangos in your stroller or diaper bag for when your bubba gets cranky. I always give these to Ezra and it also teaches him to hold the food/put in his mouth.
Tip 6: We always offer the food on holidays for Ez. He doesn't have separate food. On the jewish holiday, we gave him matzo ball soup, brisket, potatoes, etc. It was great to introduce him to these and it also is more inclusive for him.
Hope this is helpful for my mamas and papas!
Please refer to this post on Introducing Solids to Ezra at 5 Months and how we went about that process.
xx, Rach