The Best Paleo Chocolate Chip Banana Bread of your life is here friends!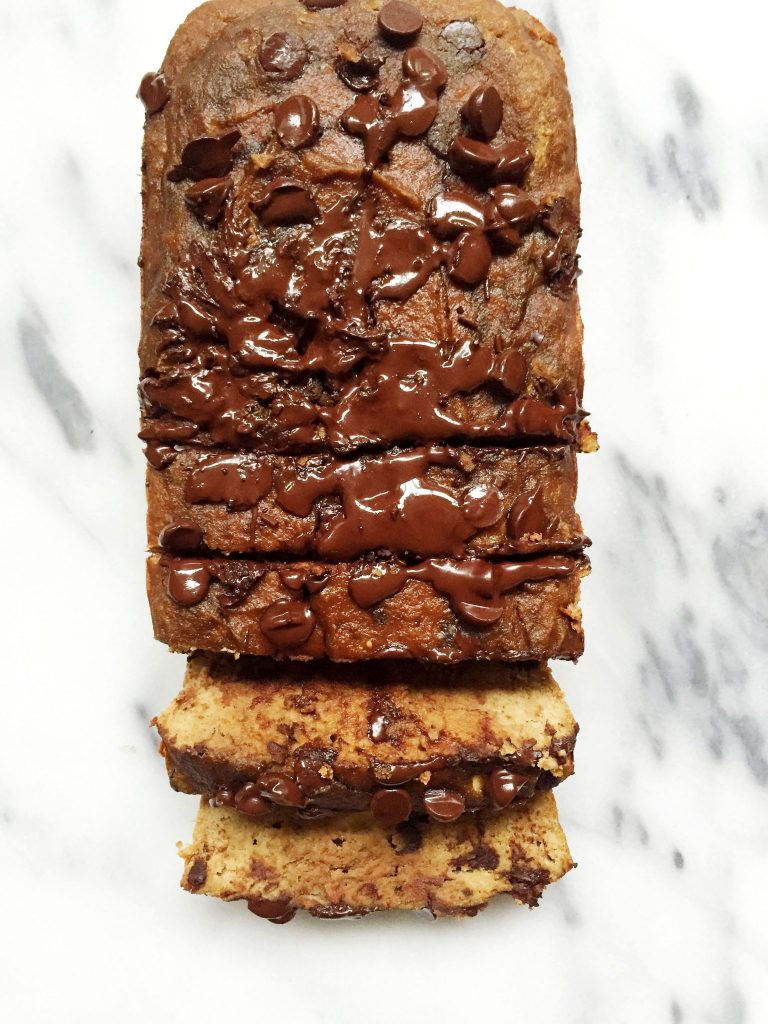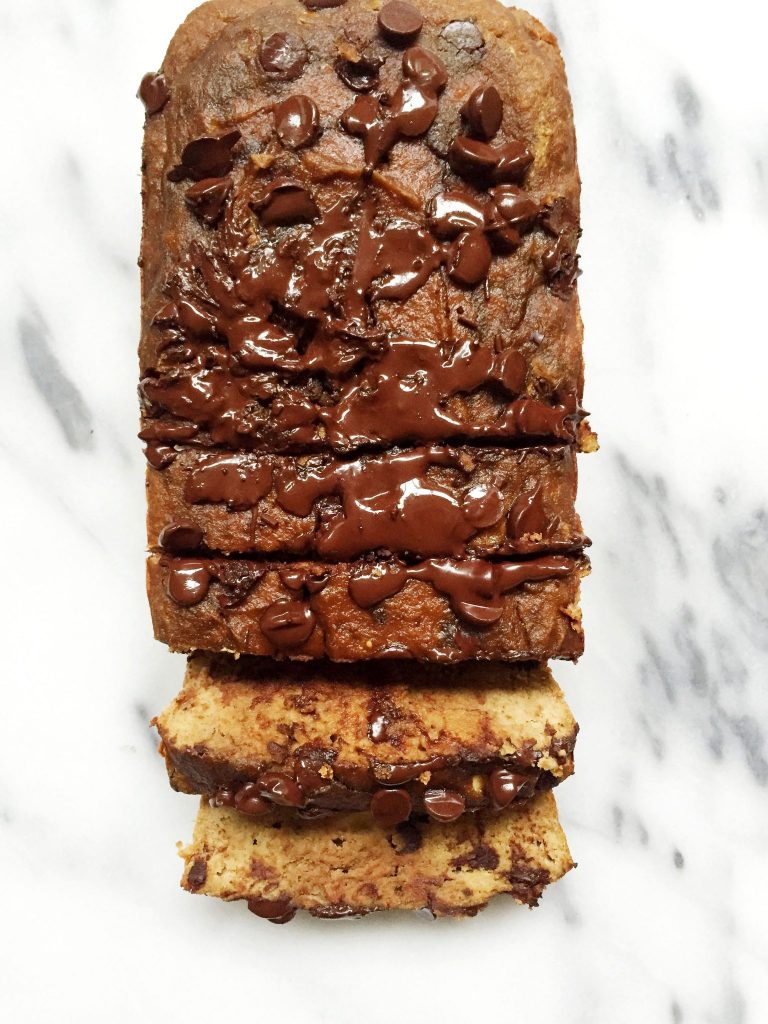 But a Paleo Chocolate Chip Banana Bread that is also nut-free?!
I know, shocker that there is an actual nut free recipe over on my blog AND it is paleo!
But if we're being honest, if there is one thing I cannot live with out, it is peanut butter. Or really all nut butter for that matter.
Because ever since I was younger, I was obsessed with anything peanut butter related. Reese's Cups, Reese's Pieces, PB&J, Peanut Butter ANYTHING! And don't even get me started on a classic PB&J sandwich anytime of the day. But then when my brother was born, that all changed. My parent's couldn't figure out why he didn't have same some love for peanut butter like I do. Well, it turns out that my brother is highly allergic to all NUTS! What are the odds right?
Growing up was a little challenging for me in the kitchen since my Mom (being the amazing Mother she is, hey mom!), was totally neurotic about utensils carrying traces of peanut butter and my brother having a reaction. I didn't eat peanut butter near him and always had to be careful to not get it anywhere. And I also had to disinfect the counter and wash everything before putting it in the dishwasher.
…Too many obstacles to spoon my beloved peanut butter!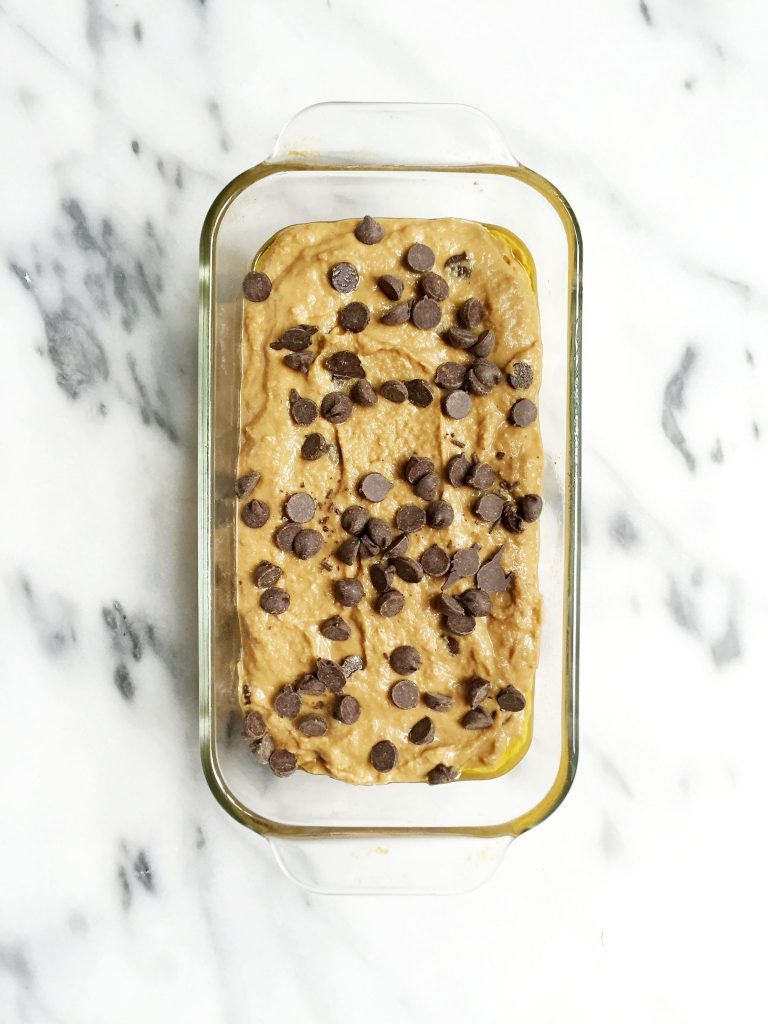 But then, my Mom found out about sunflower seed butter and it was a game changer for his nut-free lifestyle. And my baking obsession. Sunflower seed butter is 100% peanut free, dairy free, egg free, tree nut free, gluten free, sesame free and is made from purely sunflower seeds. It is such an amazing alternative to any nut butter if you have an allergies to peanuts and tree nuts.
One of my biggest goals for myself this year is to branch out and make more recipes out of my "comfort zone". Nut-free recipes are a huge part of this. I also want to make more paleo recipes, which so far is off to a great start. But then, I said to myself "how about a nut free AND paleo recipe?". From a sweets perspective, that is pretty challenging since nuts are a major ingredient in most paleo treats, but this banana bread is officially a game changer.
I am beyond excited to share that this healthy chocolate chip banana bread is NUT FREE.
But the nut-free recipes don't stop here friends. I have rounded up a whole blog post on some other nut-free recipes here from my kitchen. We have so many options to choice from. Some paleo, some vegan but no nuts are used. Plus if sunflower seed butter isn't your thing, you can also use tahini as another great alternative for creaminess.
And don't forget to check out the other banana recipes here on the blog and share with me which ones you love!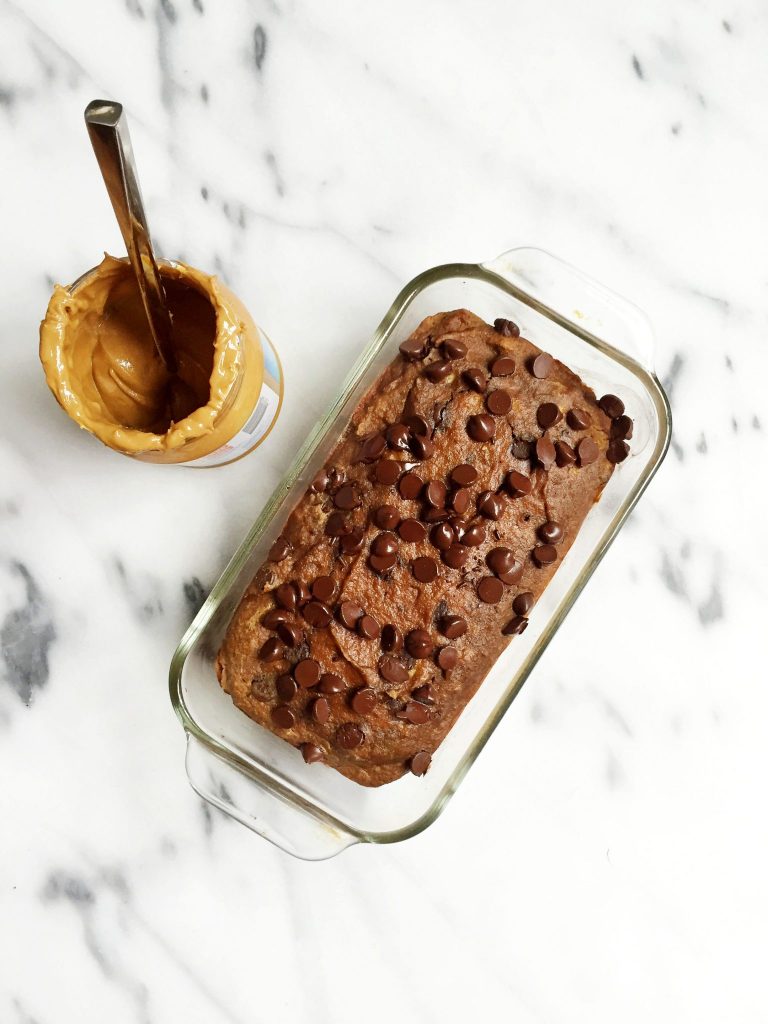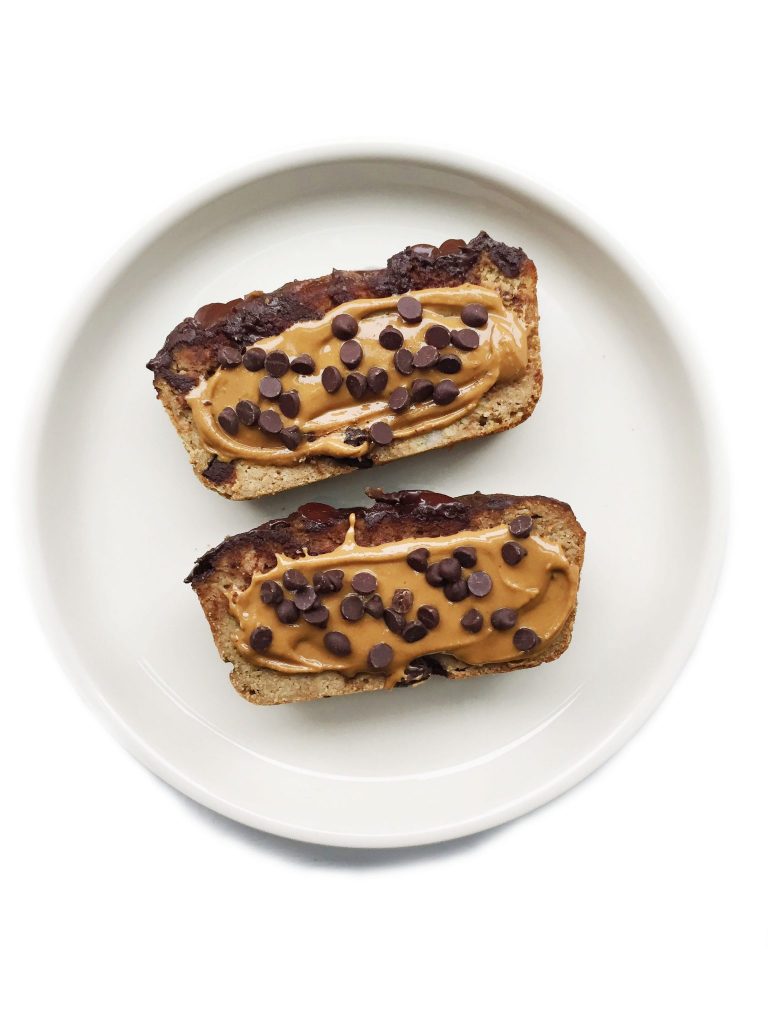 Print
Paleo Chocolate Chip Banana Bread (Nut Free)
Wet ingredients:
3

medium/large ripe bananas mashed

1/2 cup

creamy nut butter

3

eggs at room temperature

1 tablespoon

maple syrup

1 tablespoon

melted & cooled coconut oil

Splash of vanilla extract
Dry ingredients:
1/3 cup

+

2 tablespoons

coconut flour

1/2 teaspoon

of baking powder

Sprinkle of cinnamon
Topping:
1/2 cup

of dark chocolate chips
Instructions
Preheat oven to 350 and line or spray a loaf pan with parchment paper (I used 8.5 x 4.5 x 2.5)
Place wet ingredients in a medium mixing bowl and mix with kitchen aid
Once mixed well, add dry ingredients to wet ingredients and continue to mix with kitchen aid
Fold in dark chocolate chips once everything is mixed well (I also saved some to sprinkle on top)
Bake in oven for 35-45 minutes (or until ends are golden)
Finally, enjoy with your toppings of choice or deliciously as is
You can keep in fridge for about 7 days or freeze for longer!
Author:
Category:

paleo, nut free, gluten free, grain free

Cuisine:

dessert, snack, breakfast
xx, Rach


SaveSave