Family food prep! Sharing our food prep tips on how to efficiently prep food for you and your family to fuel everyone all week long.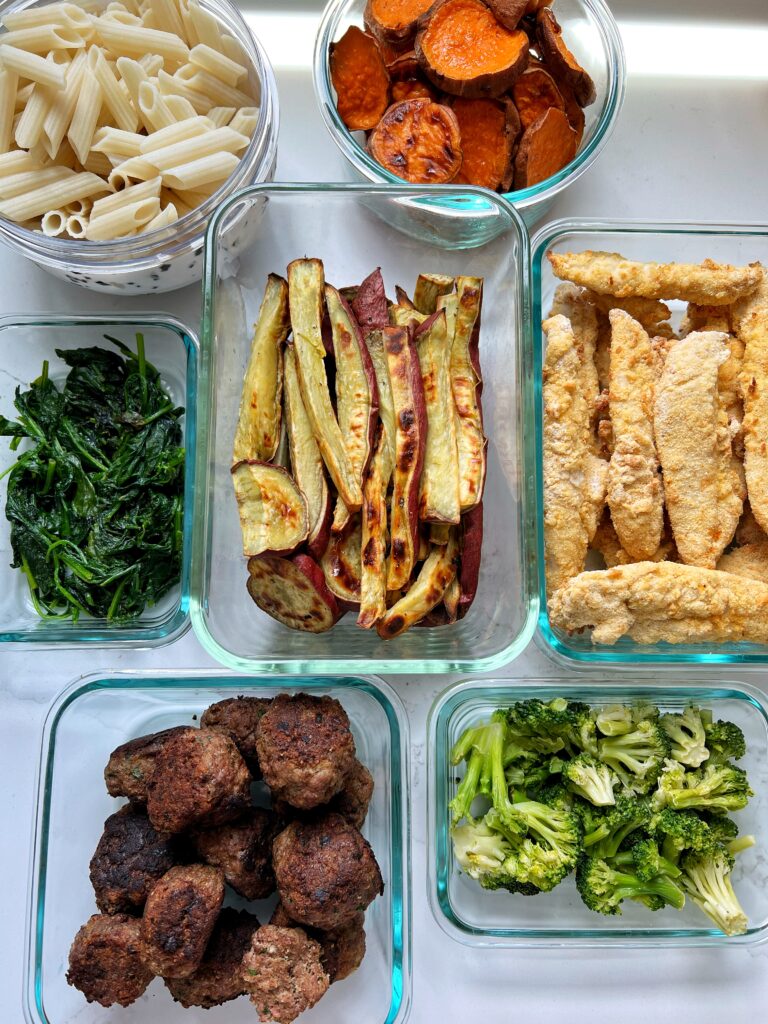 Welcome to week 4 of our family food prep series!! This week is one of my favorite menus. It has two of my personal obsessions on it: paleo chicken tenders and japanese sweet potato fries. And my entire family gobbled up this week's eats.
As you will see below, each week we curate a list of a few items to prep in your kitchen (should take no more than 1 hour to 1 hour and 30 minutes) and 4 different meal ideas that you can make based off those items. This way we are eating a healthy delicious meal a few days a week and we won't get bored!
Here's how food prep for your family works:
Step 1: Pick out 2 types of protein you want to cook, 1 grain and at least 3 veggies to make. Optional: pick how you want to spice them up each night (use this week's meal ideas as a guide).
Step 2: Make a list of the ingredients you need to prepare each one. Keep in mind the number of people you feed will dictate the quantities of what you make. We do ours for a family of 4 but 2 adults and 2 young kids so what we prep differs from someone with 2 adults and 2 teenagers.
Step 3: Go to the grocery store or schedule your groceries to be delivered to save time/energy.
Step 4: Begin cooking. Set a timer so you actually see how long it takes you. We clocked ourselves and it took 1 hour 30 minutes this week. You will get quicker over time.
Step 5: Add everything to your tupperware or food storage of choice and store in the fridge until meal time.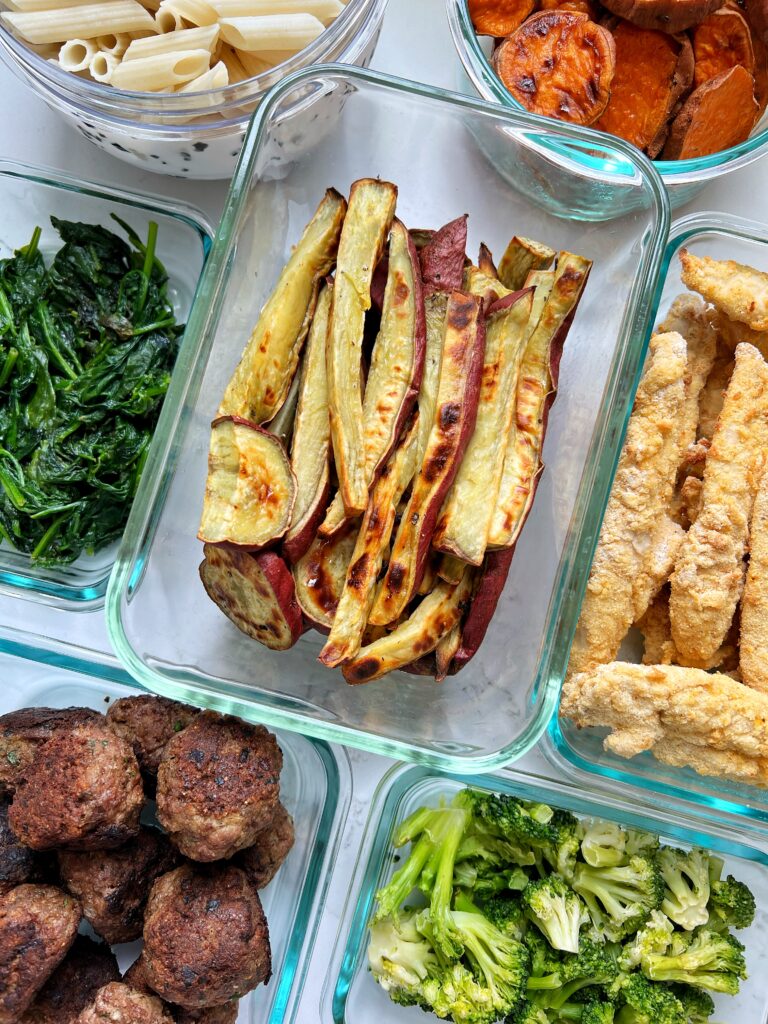 This week's family food prep line up:
Protein 1: Paleo chicken nuggets – one of the best recipes ever.
Protein 2: Beef meatballs – we used this recipe but used beef instead of chicken.
Grain 1: Gluten-free penne or any noodles you'd like
Veggie 1: Japanese sweet potato fries and some sweet potato wedges.
Veggie 2: Sautéed spinach with garlic and olive oil
Veggie 3: Frozen broccoli (or you can use fresh) and I microwaved it to make it super easy.
Meal idea 1: Buffalo chicken wrap using the tenders. Add your go-to buffalo sauce, lettuce, carrots, cheese on a wrap. We also pressed it on the stovetop to get the cheese melted and warm it up, but totally optional.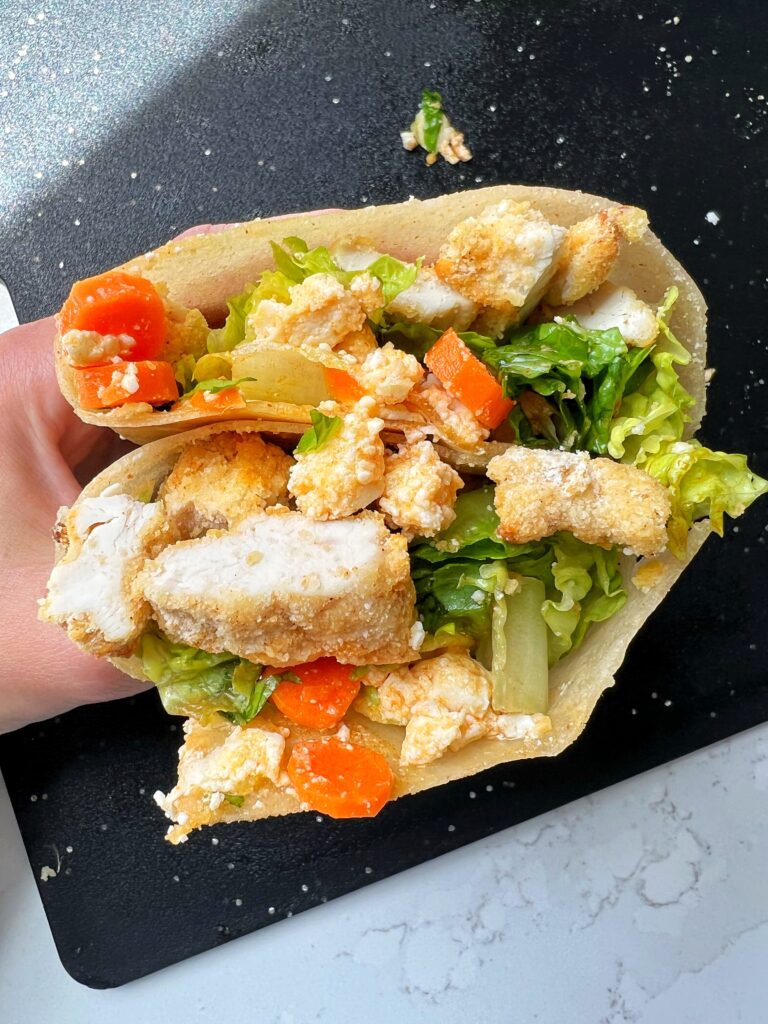 Meal idea 2: Pasta with sauce and meatballs and freshly grated parmesan cheese. You can also add veggies in here if you'd like.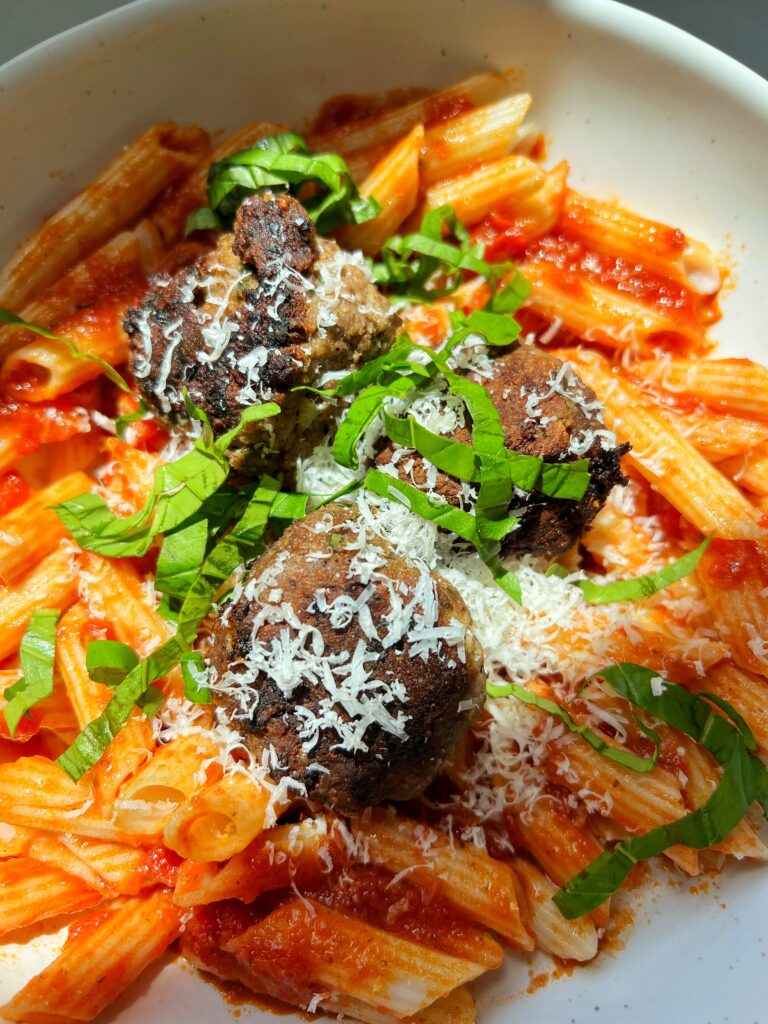 Meal idea 3: Chicken tenders with sweet potato fries, broccoli and spinach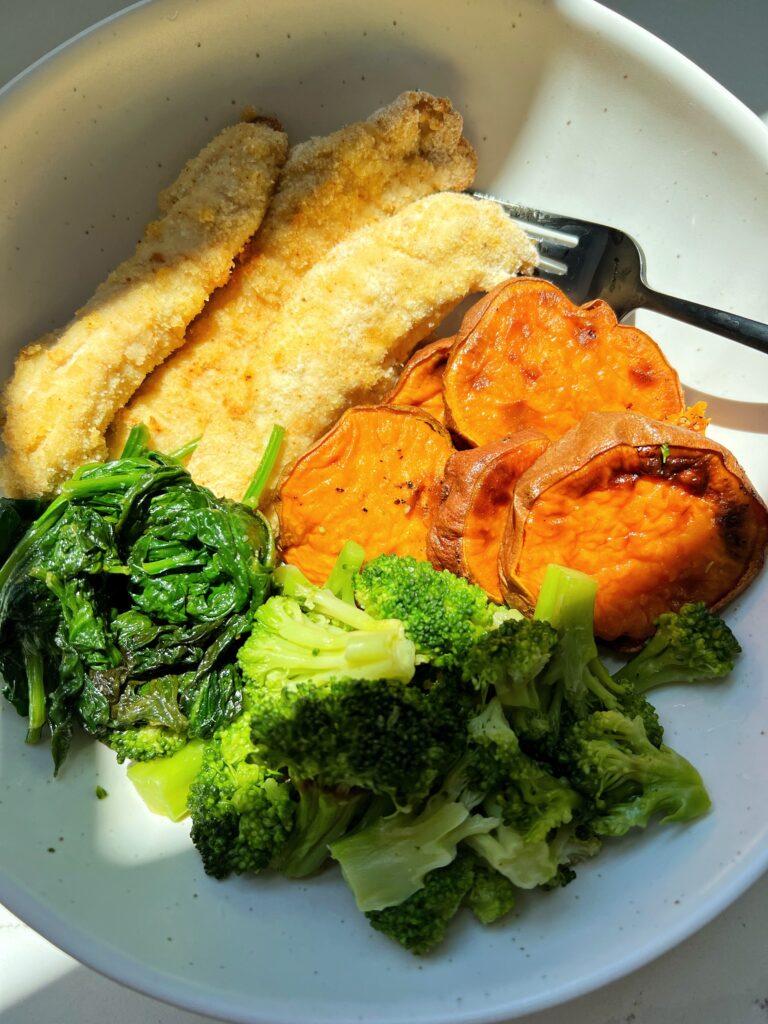 Meal idea 4: Meatballs with sweet potato wedges and broccoli