Healthy Chocolate Pudding Dirt Cups! Made with vegan and gluten-free ingredients – these are the ultimate homemade dirt cups with a delicious chocolate pudding base.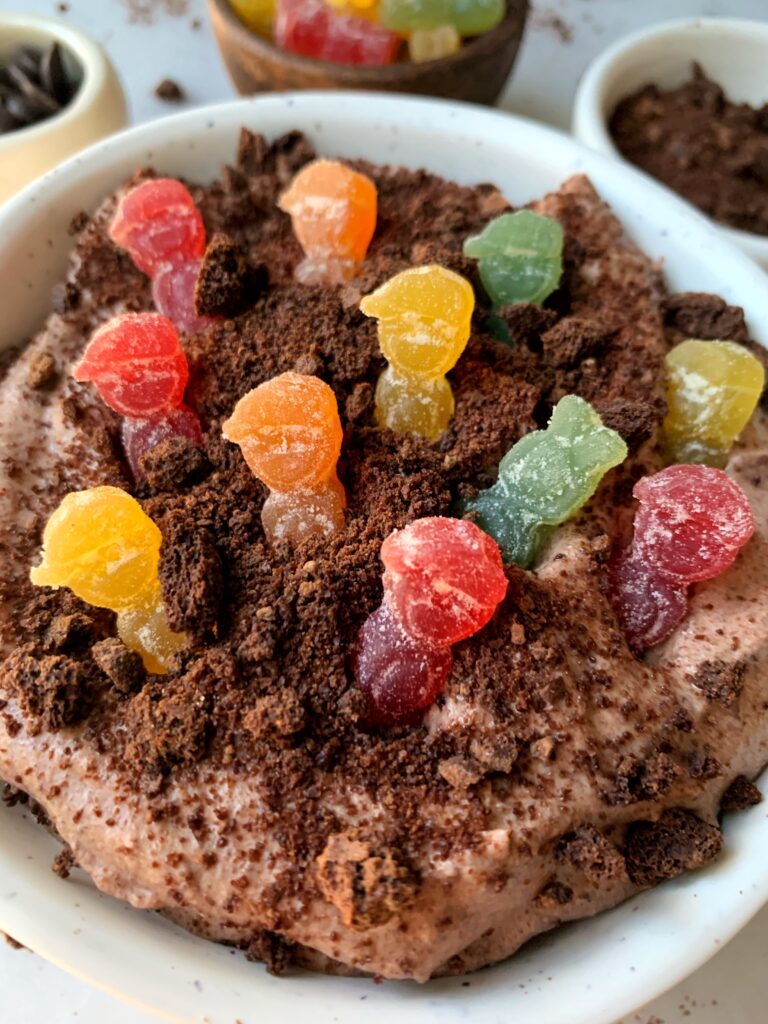 Can I get a HECCCCCCK yes baby?!??! Because these healthy homemade DIRT CUPS are live everybody!!
If you were anything like me as a kid – you *lived* for a chocolate pudding cup from TGIFriday's with the crushed up cookies and gummy worms on top. It was truly a life changing experience every single time I ordered one. Which was quite often because I am a creature of habit. I become so obsessed with certain things and products and foods and eat them over and over again.
Plus if you were a fan of chocolate covered gummy bears as a kid – Jord says this reminds him of those. And that just makes me the happiest because those were also my jam. And as soon as he said it – he hit the nail on the head. I used to devour those as a kid in the movie theater along with some Reese's Pieces too though.
Okay but back to these dirt cups!! They have a chocolate pudding/mousse kind of base. And really… I just cannot get over simple it was to make it. You will only need 4 ingredients and your hand mixer and BOOM. You are set. I also don't recommend making subs to this or tweaking the instructions below. Full-fat coconut milk is so needed here guys as is the chilling in the fridge part. You don't want to mess with the perfection that this pudding texture has.
Let me know what you guys think. And I cannot wait to for you to try it!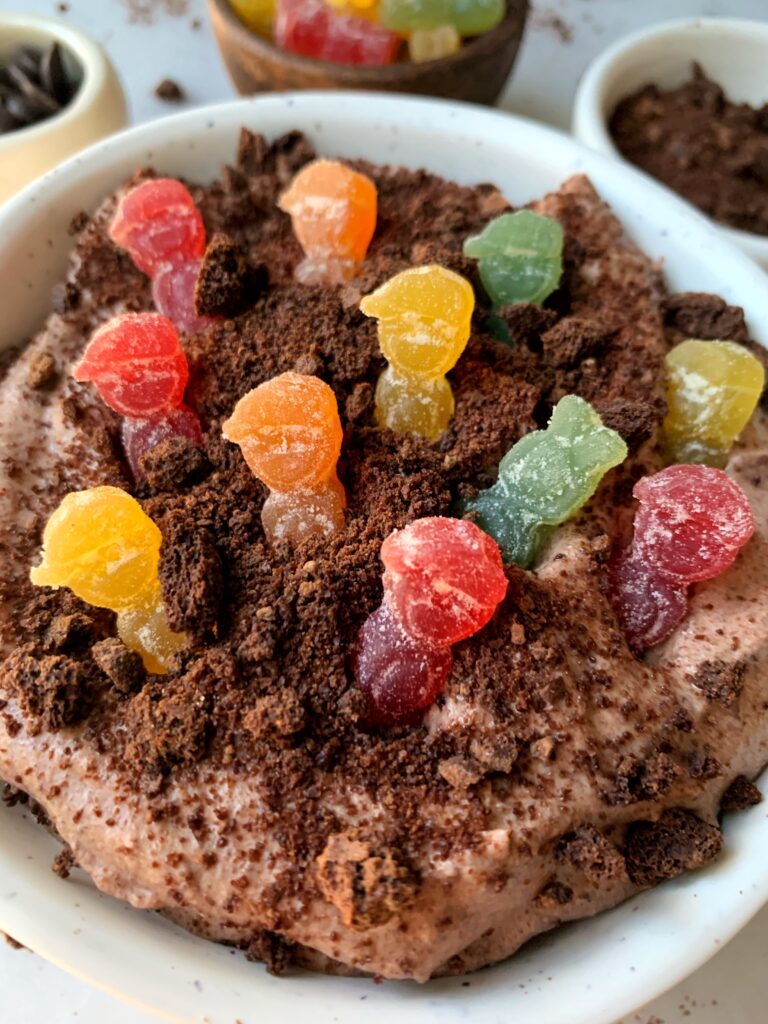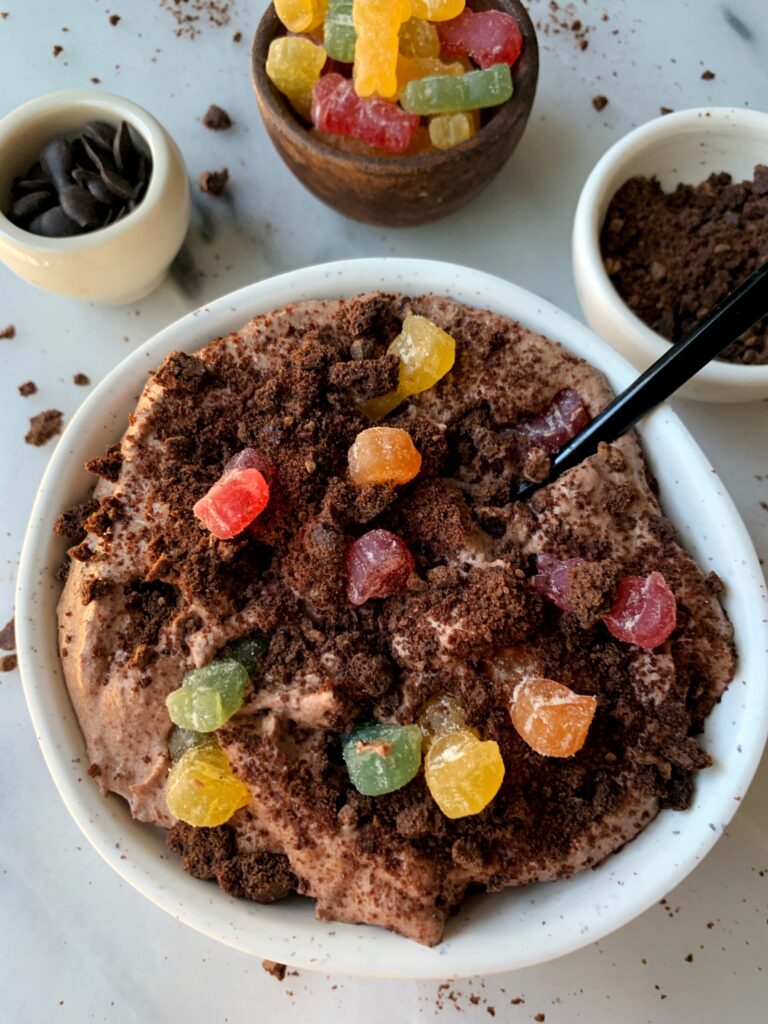 Print
Healthy Chocolate Pudding Dirt Cups!
Healthy Chocolate Pudding Dirt Cups! Made with just 4 ingredients plus this reicpe is vegan and gluten-free and SO easy to make.
Instructions
Open the can of coconut milk from the fridge and scoop out all the coconut "cream" aka the thick part inside the can and add it to a medium mixing bowl (save the rest of the liquid for smoothes or overnight oats!)
Using a hand mixer, beat the coconut cream in a bowl for about 2-3 minutes or until it starts to thicken a bit
Add in the cacao powder, powdered sugar and maple syrup and beat again for 2 minutes
I like to add the pudding to the fridge to set/chill for a bit but totally optional!
Serve in a bowl with crushed up cookies and worms!!
Notes
*Store in fridge for 5 days