Healthy Classic Sugar Cookie Cut Outs made with healthy ingredients like almond flour, coconut flour and sweetened with maple syrup.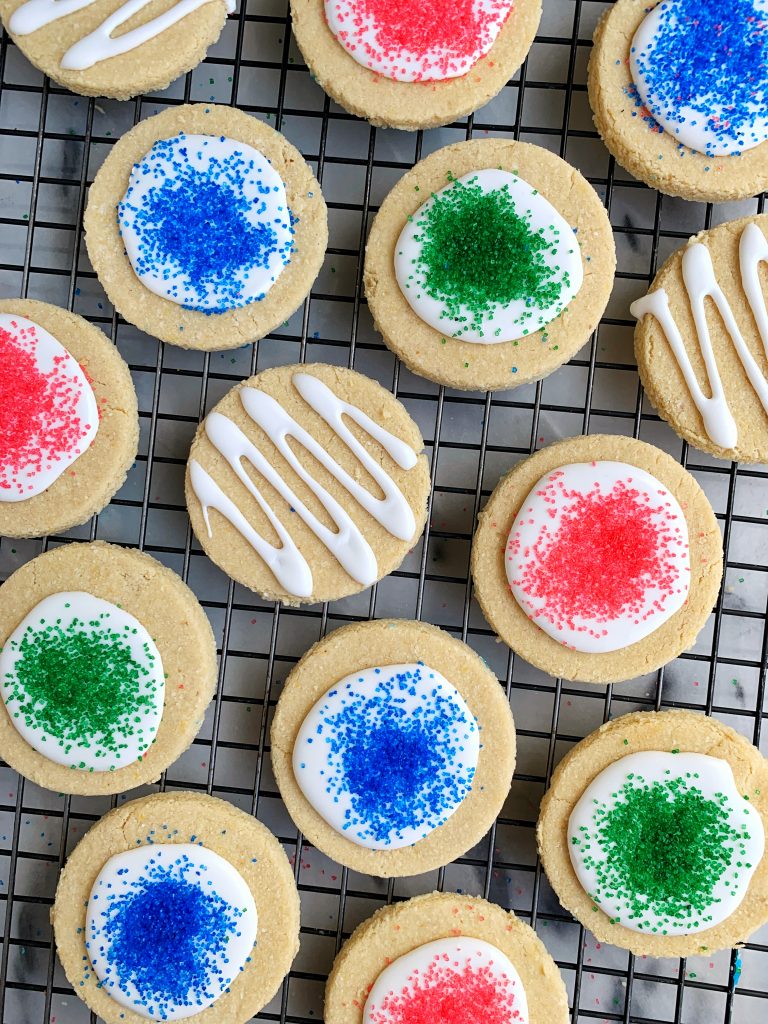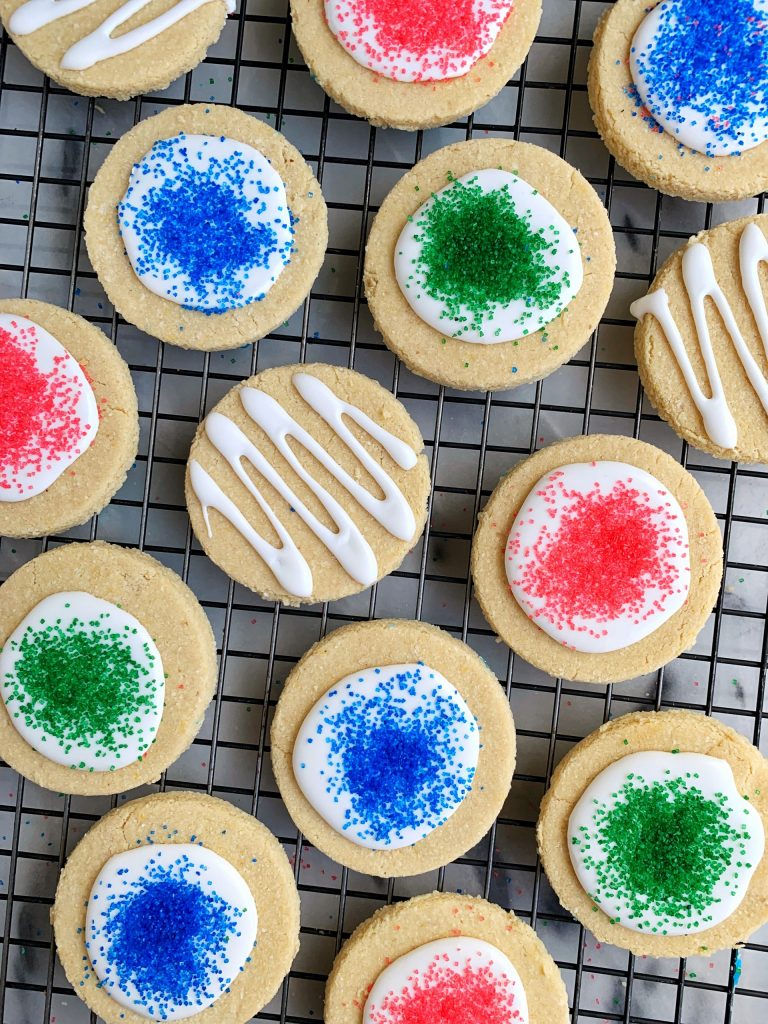 Friends! They are here! My paleo SUGAR COOKIE CUT OUTS have arrived on the blog, just in time for the holidays.
First things first, my apologies that it took me this long to make a cut out recipe for us to enjoy. I have been so consuming eating everything chocolatey, I sometimes forget about the other types of cookies out there.. oops!
But these are officially a new personal favorite. And ones I cannot wait to bake with next year with Ezra (hopefully). When I was making them earlier, I put him on the counter to watch and the kid is so into crawling these days, there was no time to chill and bake cookies with mama.
I am obsessed with making these gluten-free holiday sugar cookies.
What I love about these cookies is how easy they are to make. You only need a few ingredients to whip them up and they're not totally labor intensive and intimidating like many cookies. Plus all of the ingredients are gluten-free, dairy-free and grain-free. And this recipe is low in sugar and sweetened with maple syrup.
I also use Vital Farm's pasture-raised eggs to bake them. The egg here is a must and really helps bind the dough. Vital Farms partners with all family farms located in what they call the "pasture belt". They are warmer weather starts were the winters are mild, which allows the chickens to be outside all year around! Roaming the pasture. And more importantly – they aren't in a cage.
Key ingredient run down for these paleo sugar cookies:
Pasture-raised egg helps bind the dough! I also prioritize buying pasture-raised over other eggs in the market.
Maple syrup for the sweetener. You could sub honey as well, but coconut sugar wouldn't work.
Coconut oil, which you can either buy in liquid form or melt solid coconut oil and allow it to cool a bit.
Almond flour for the main flour. I haven't tested any subs for this. Almond flour works best with this recipe with coconut flour mixed.
Coconut flour for the second flour. I haven't tested any subs here!
Don't forget about my blog post with all the holiday cookies you need to bake this season (and after!)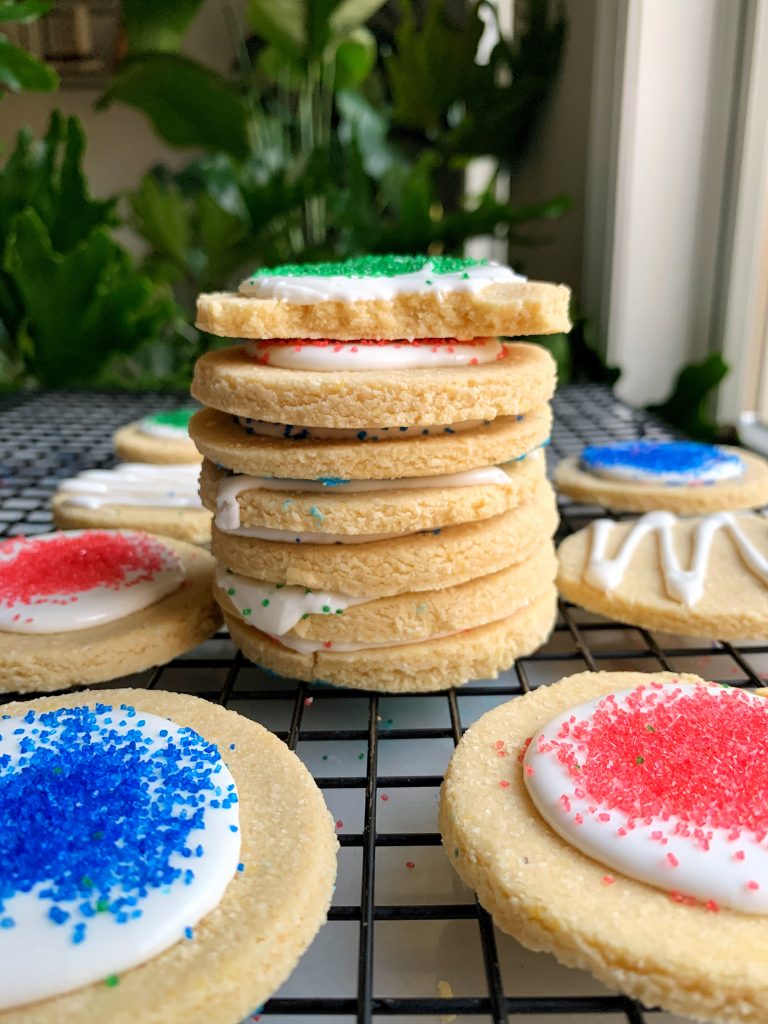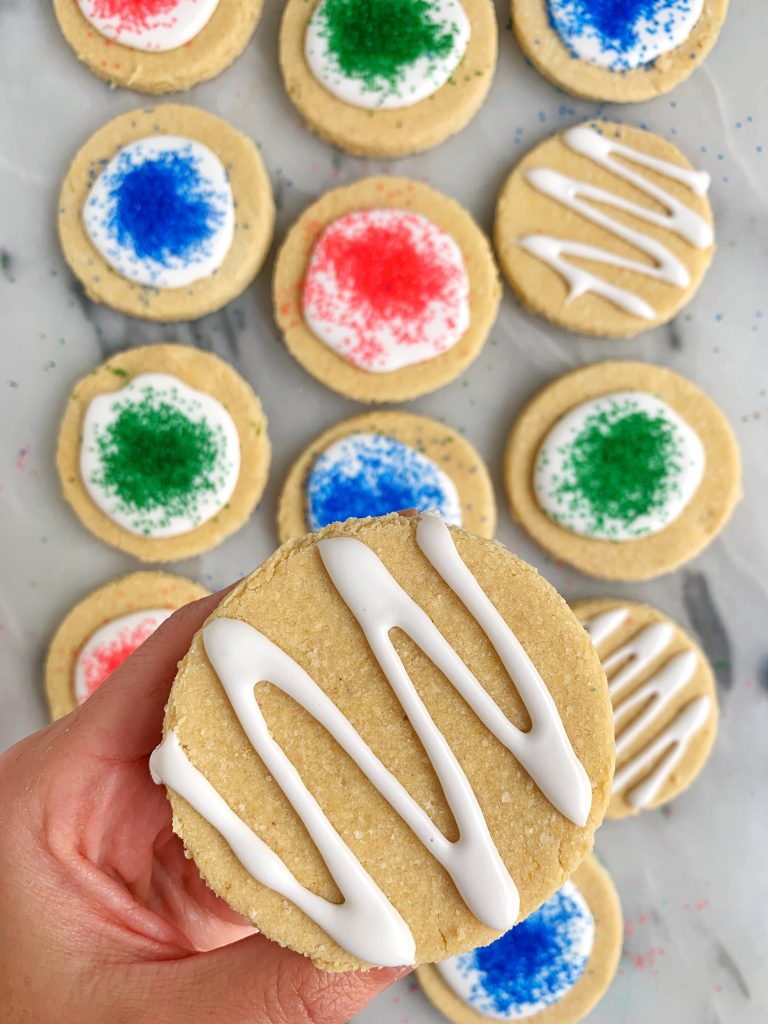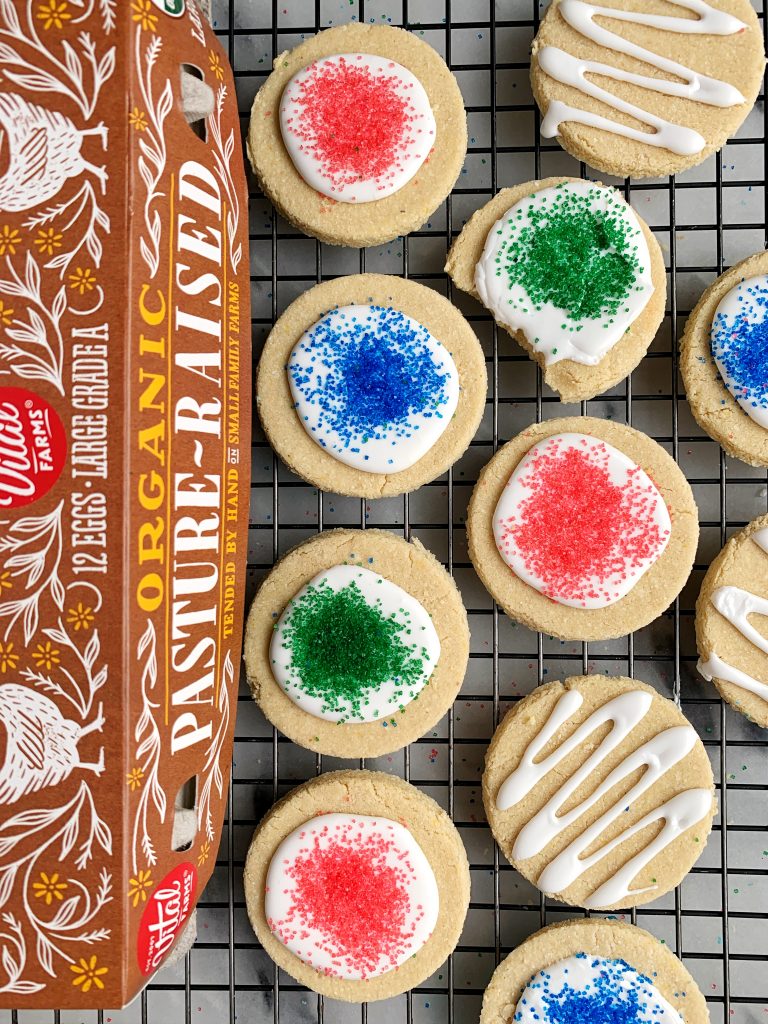 Print
Healthy Classic Sugar Cookie Cut Outs (paleo)
Healthy Classic Sugar Cookie Cut Outs made with healthy ingredients like almond flour, coconut flour and sweetened with maple syrup. A delicious paleo holiday cookie to bake and decorate!
Prep Time:

30 mins

Cook Time:

8 mins

Total Time:

35 mins
1

large pasture-raised egg (I used Vital Farms)*

1 teaspoon

vanilla extract

1/4 cup

maple syrup (or sub honey)

2 tablespoons

liquid coconut oil

2 cups

almond flour*

1/2 cup

coconut flour*

1 teaspoon

baking powder
Instructions
In a medium bowl, whisk together the egg, vanilla extract and maple syrup
Then add in the coconut oil and whisk again
Mix in the almond flour, coconut flour and baking powder until dough is formed into a ball
Cover bowl with a paper towel or dish towel and add the bowl with the dough in it to the fridge for about 15-30 minutes
At this point, preheat your oven to 350 degrees and line a baking sheet with parchment paper
Remove the dough from the fridge and sprinkle some almond flour onto counter and a rolling pin (I used a large drinking glass)
Roll out the dough so it is around 1/4 to 1/2 inch thick (if sticking just add more flour)
Use small cookie cutters to create the cut outs or you can use the rim of a wine glass (that is what I used)
Depending on how you cut out the cookies, you may need to roll the dough out again to make more cut outs
Place the cookies onto baking sheet (they don't spread much while baking) and bake in oven for 8 minutes or until they begin to golden just a bit
Allow the cookies to cool for a few before decorating (they may look dry at first but once they cool they actually are a bit more moist!)
Notes
*I haven't tested flax egg
**I haven't tested other flours
***to make liquid coconut oil, melt solid coconut oil then let it cool but please measure to 2 tablespoons after it is melted
Author:
Category:

dessert
xx, Rach
Thank you Vital Farms for partnering with me for this post!