Hospital Bag Checklist: What I am Bringing for Me and the Baby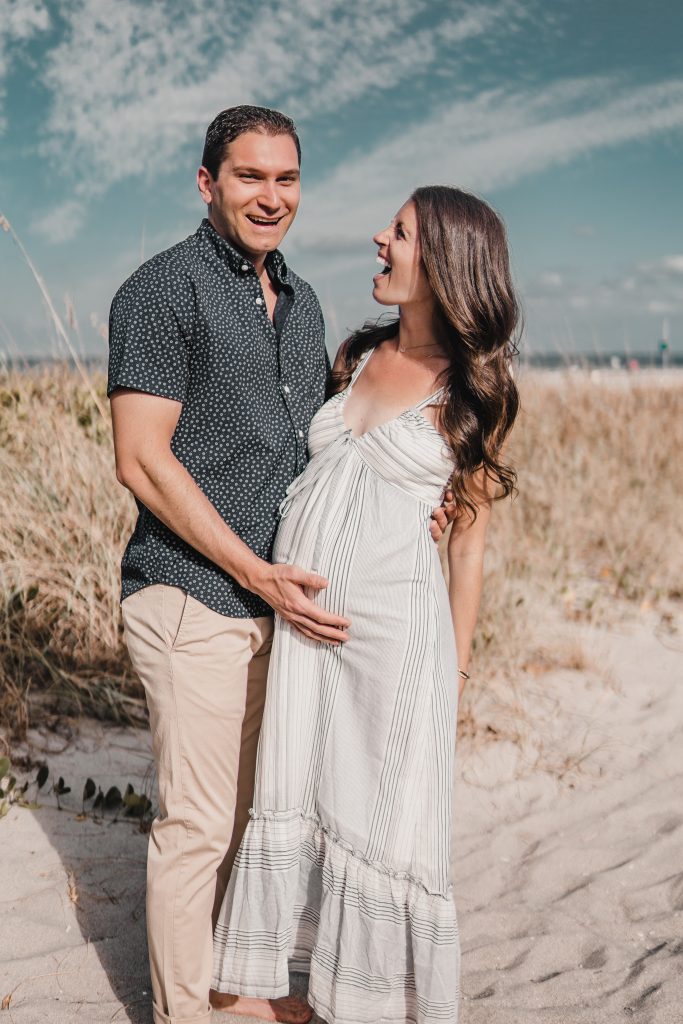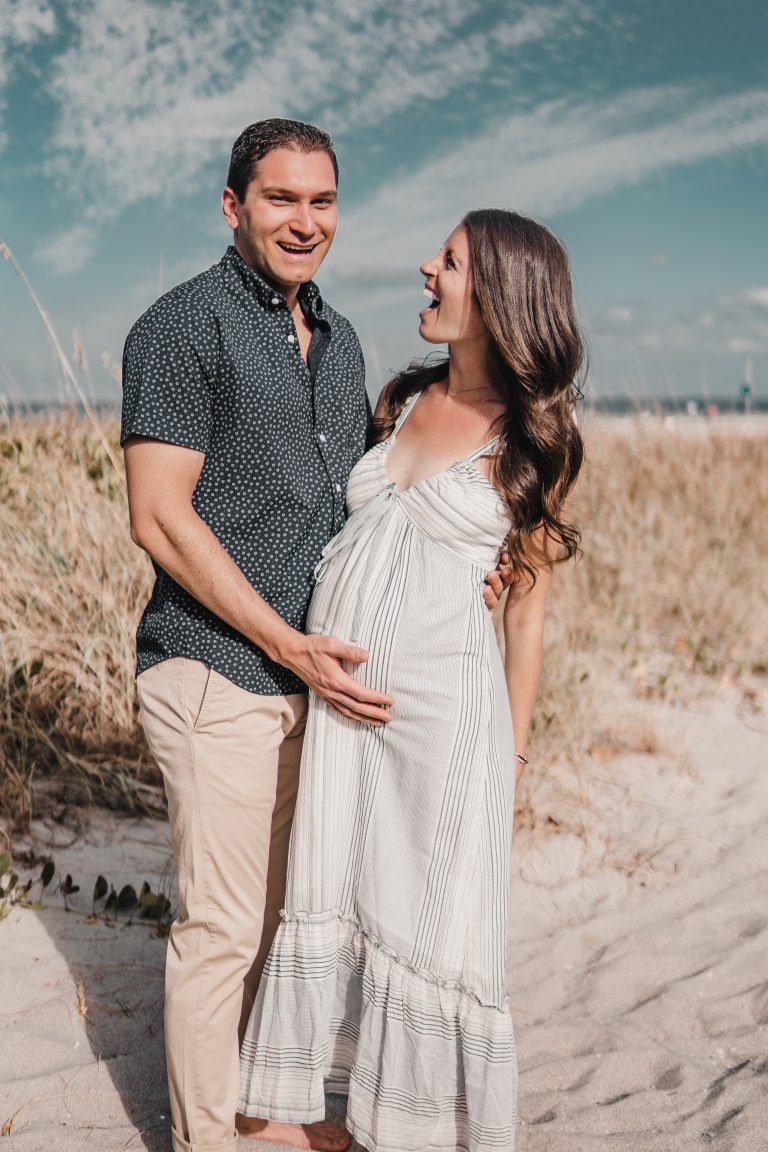 I was at the doctor's office a few weeks ago, and the nurse (who I love!) so kindly reminded me it was time to start packing my hospital bag! At first I thought she was crazy since I was due 9 weeks from then, but then I started to do some research on what to bring and now I get why she told me to get my tush in gear. Now I am due in just a short 5 weeks and my bag is packed and ready to go. I tend to over pack for everything (as Jord knows) so my list may be a bit crazy, but I'd rather be safe than sorry. Plus since we have a car, it's not a pain to bring things anyways!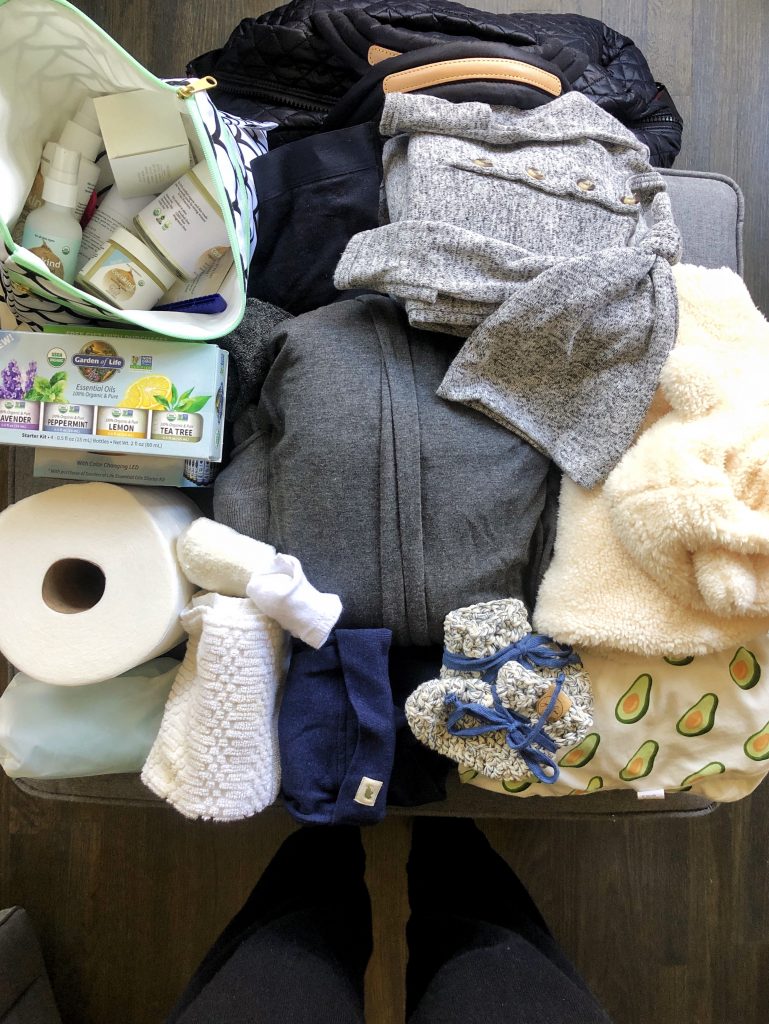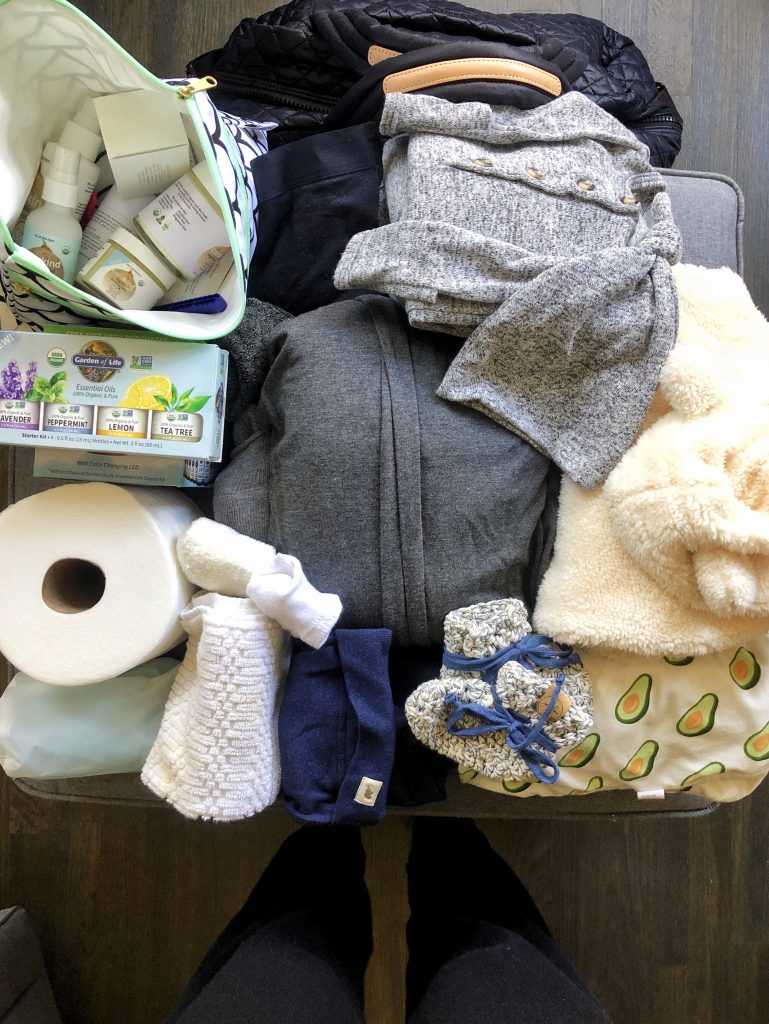 I will update this list after birth too to give you guys the full run down. Any mamas who have other recommendations on things to bring, let me know! J is also packing his own bag (pretty much what you'd bring for an overnight trip) and I am requesting an epic playlist to occupy us and ease any stress during the process.
What's in my hospital bag:
MZ Wallace Travel Jim bag (no surprise there, I'm obsessed with their bags!)
Shower shoes (aka rubber flip flops)
Skincare products
Haircare products: shampoo, conditioner, blow dryer (this one is the best!!), brush, hair clips + ties
Dental products: toothbrush, tooth paste, floss
Q tips (I'm weird about the quality of these .. )
Toilet paper (I personally DID use this! especially for #2)
Momwasher (heard this is a must but I didn't use it since I had a c-section and the hospital one was fine)
Hatch Hospital Box (comes with robe, socks, pajamas and underwear and I LIVED in this in the hospital)
Extra set of comfy clothes/pajamas
2 sets of socks
Nursing bra (one that can hold a pump like this one, I am obsessed!)
Outfit to go home in x2 (sweats + loose clothes! I should have packed one more pair of sweats since we were in hospital longer than expected)
Comfy shoes to wear (brought these)
Extension cord
Phone charger
Organic essential oils from Garden of Life + mini diffuser
Babe's first outfit with caps (brought two options and Ezra peed through them in 5 minutes so I used the hospital stuff too)
Babe's fuzzy jacket to go home in
Soap for baby (code RACHL)
A few different snacks + mints (packed meat sticks (code RACHL), granola I made, crackers (I ate two boxes of these in three days), snack bites (code RACHL for 15% off), Perfect Bars and dark chocolate)
Printed birth plan (that we didn't follow whatsoever!)
Photo ID + insurance card
Large towel
Pillow x2 + old pillow cases (in case it gets ruined)
Ear plugs (heard it can be noisy)
Install car seat for drive home!
Things I snagged from the hospital to bring home:
Nipple guard + shields (great for anyone breastfeeding!)
UNDERWEAR! I am still wearing the hospital underwear. It is so comfy and sits well above my c-section scar)
Pads + tissue wipes
Will update this after birth too to confirm I used it all and what is a waste. Also bringing things that work for me and how we are delivering. Not sharing birth plan until after 🙂
xx, Rach