Nourishing Buckwheat Breakfast Pudding for a delicious plant-based breakfast porridge!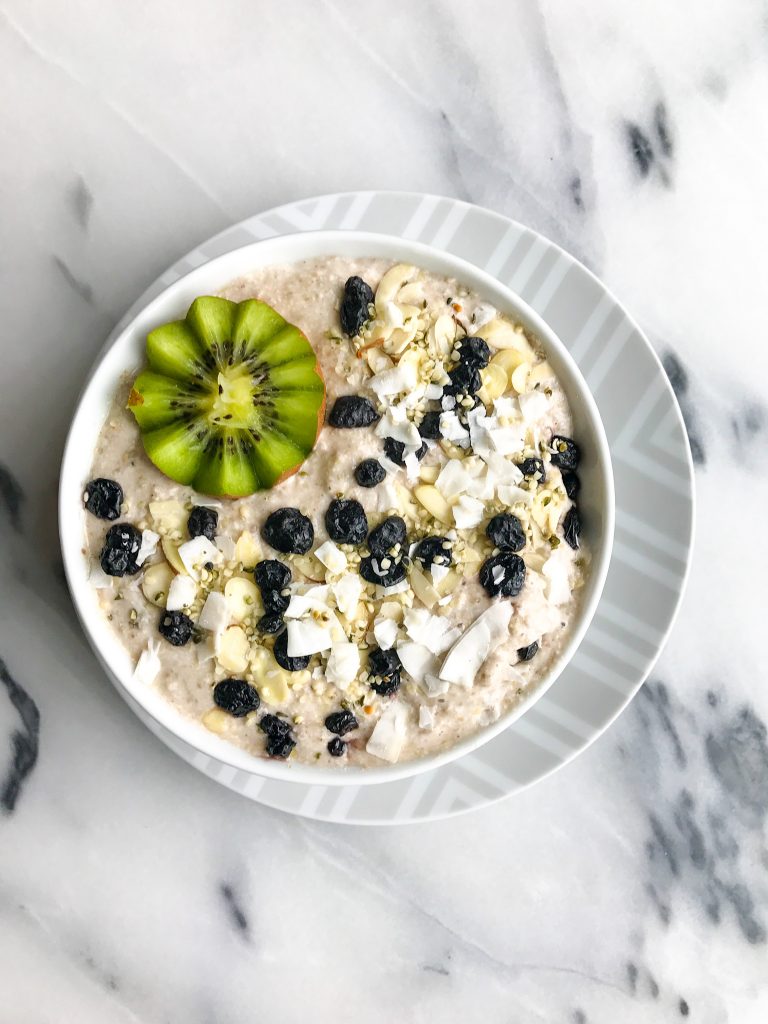 Who here has been in a breakfast rut?
I know at least some of you raised your hands.. Personally I have never been in a breakfast rut for two reason. One, I don't really get sick of eating the same thing everyday. And two, I am constantly creating new recipes and trying new product so it is pretty much impossible to get bored over here.
I am sure you guys see I am eating Elemental Superfood bars and crumbles like CRAZY lately and I am beyond obsessed. I carry the bars with me everywhere I go and sprinkle those crumbles like they are damn fairy dust. I love their products so much because of how clean they are and they don't have me feeling sluggish or gross. Yet they satisfy me very easily.
The first ingredient in both the bars and crumbles is BUCKWHEAT. Something I personally have never experimented with in the kitchen until now. I am officially obsessed though, which inspired this new breakfast pudding.
Buckwheat is the main star of the show here. Think of it as the oatmeal of this breakfast. Buckwheat has a ton of nutritional benefits to it too. It can help stabilize blood sugar levels, filled with antioxidants, high fiber, doesn't have gluten and so on. It is super versatile too.
For this pudding, I soaked the buckwheat groats over night (I don't recommend eating them raw) and then blended it with a few yummy ingredients to make the pudding. Here is the low down..
WHAT YOU NEED
Almond milk
Banana
Chia seeds
Cinnamon
QUICK NOTES
I enjoyed this pudding cold but you can absolutely heat on the stove or in microwave if you prefer a warm breakfast
This pudding stays very well so make a batch early in the week to enjoy over a few days
Get creative with toppings! Use your favorite nuts, dried fruit, seeds and/or nut butter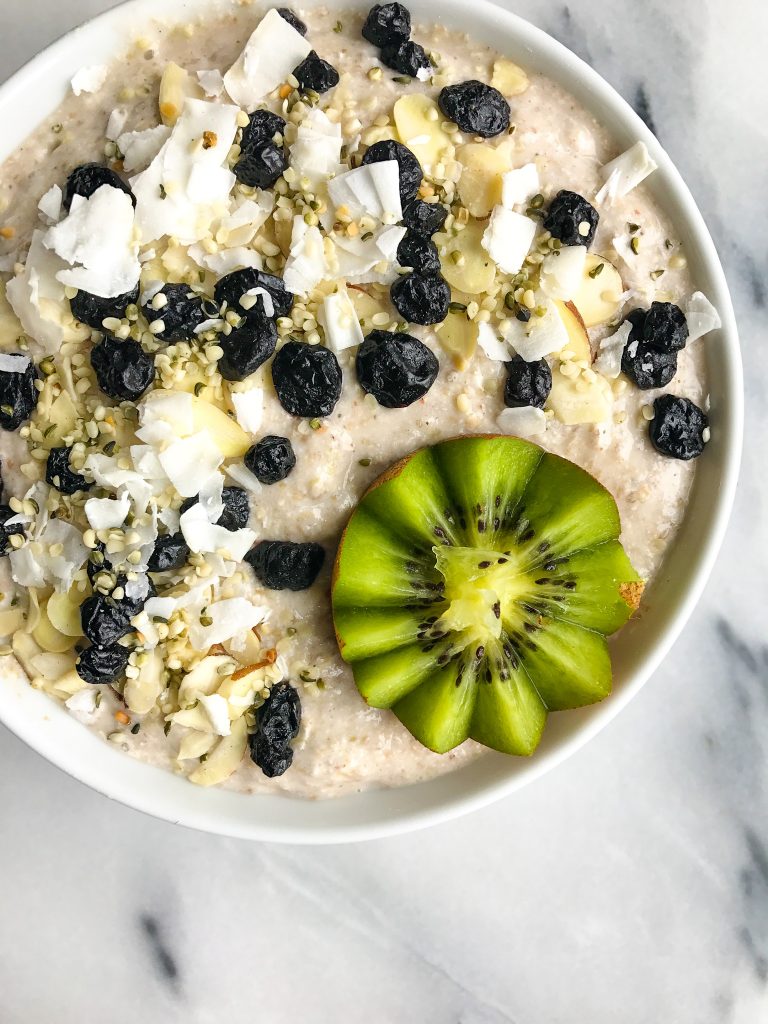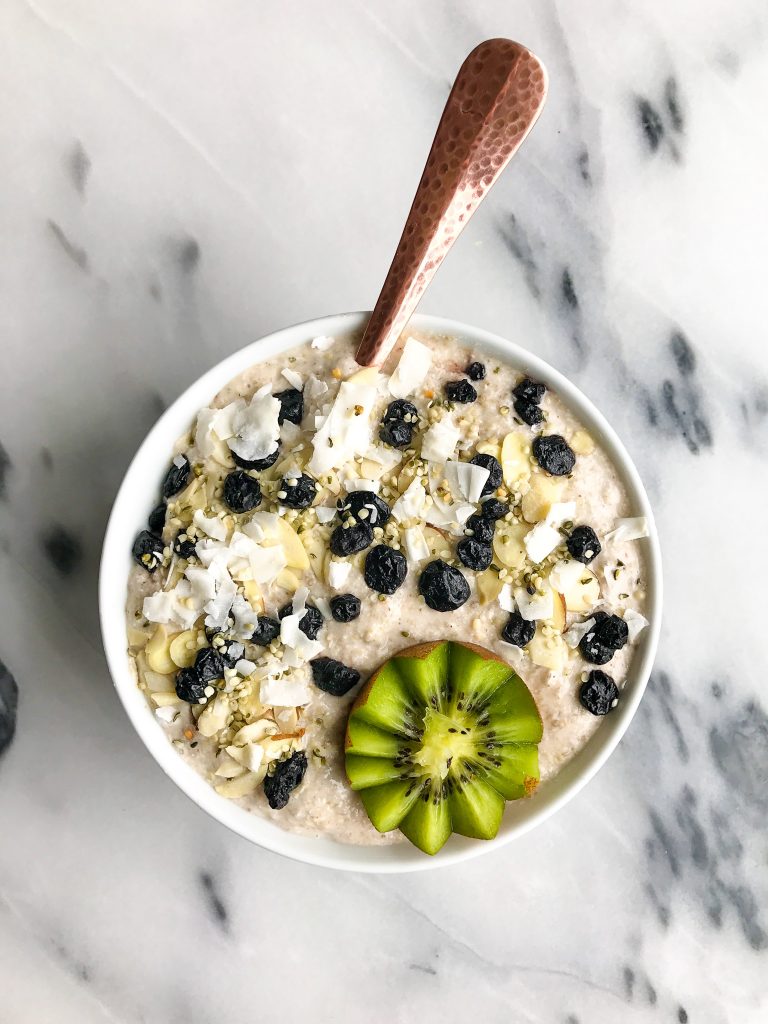 Print
Nourishing Breakfast Pudding
1 cup

uncooked organic buckwheat (soaked overnight in warm water)

3/4 cup

almond milk

1

ripe banana

3 tablespoons

chia seeds (if you want to use less chia seeds than use less milk)

1 teaspoon

cinnamon

1 tablespoon

maca powder (optional but I love using it)

Topping ideas: fresh fruit, coconut flakes, granola, nut butter
Instructions
Strain soaked buckwheat and rinse to get rid of any slimy-ness
In a blender been together buckwheat, almond milk, banana, chai seeds, cinnamon and maca until creamy
Pour into bowl and top with desired toppings
*Will stay good for 5 days in fridge!
Author:
Category:

vegan, gluten free

Cuisine:

breakfast
xx, Rach