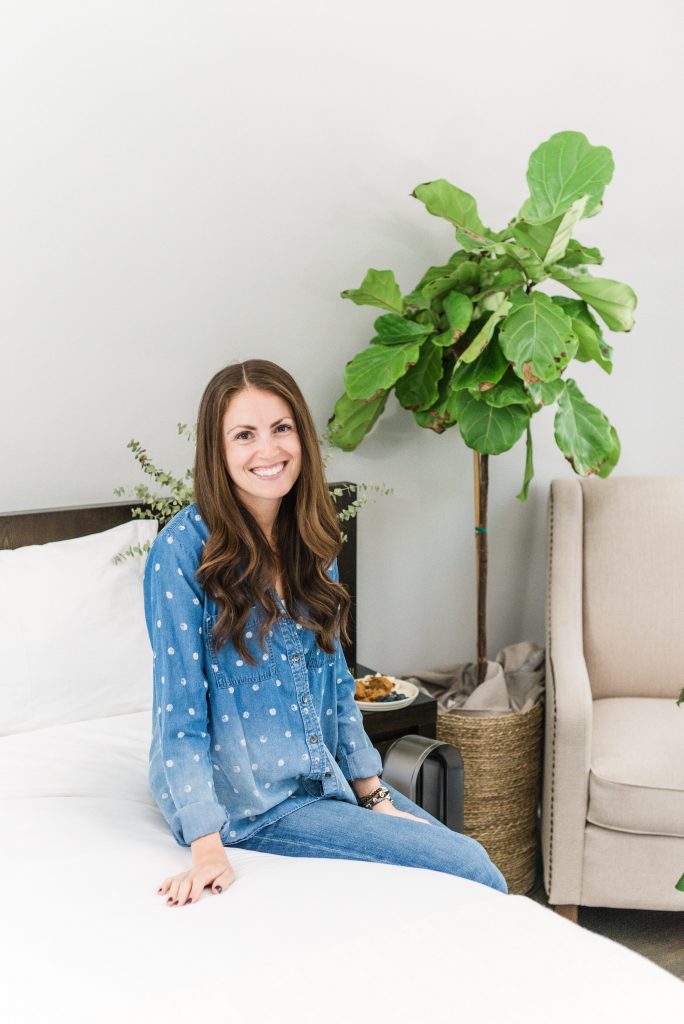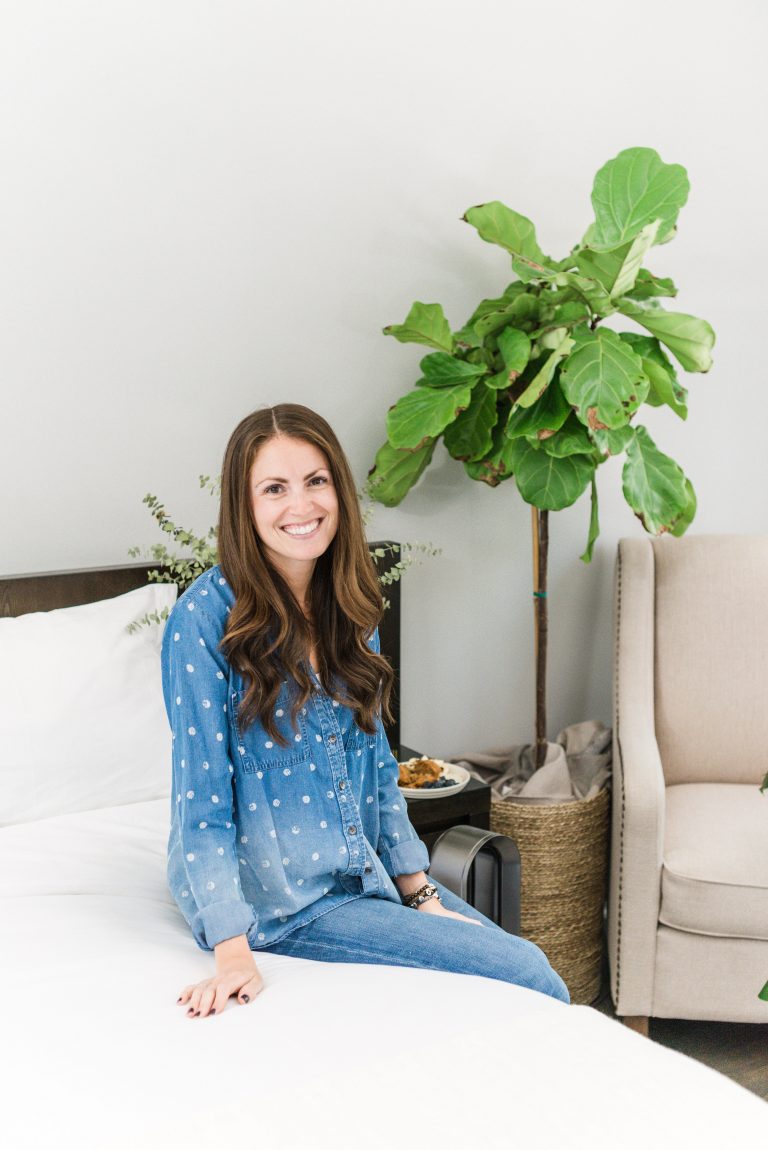 Hello friends! Welcome to part two of our home reveal on the blog aka the BEDROOM!
For the first time in four years, Jord and I have an actual bedroom. As you guys know, we recently moved across the river to Hoboken from the city. We have been here now for two months and truly feel so at home in our new apartment (still obsessing over my pantry!).
We never realized how much work home ownership is until we moved into our new space and realized we didn't have a studio apartment anymore. We actually have room to move around and we even have two bathrooms now! No more tight 450 square foot apartments for us, and we are no longer sleeping in the same room as the oven.
As we are decorating and putting the finishing touches on our home, I will be sharing a few of the main projects with you guys as a part of our home reveal series on the blog! It is a bit different than what I usually talk about and share here, aka it isn't only food related, but I love taking you guys along with me and showing more of the "life" behind the recipes we share.
When Jord and I were chatting about what to do with our bedroom, we really thought about how we can create a peaceful and cozy room. We are both pretty minimalist in the decor department, and we wanted something that included pops of greenery, basic decor and most importantly, comfortable bedding!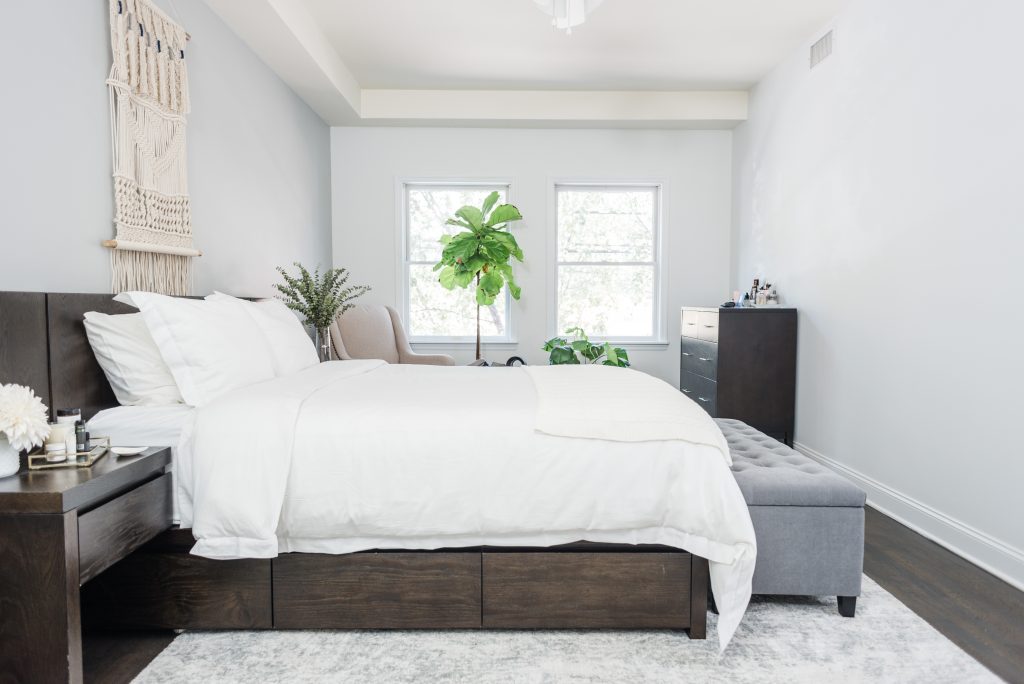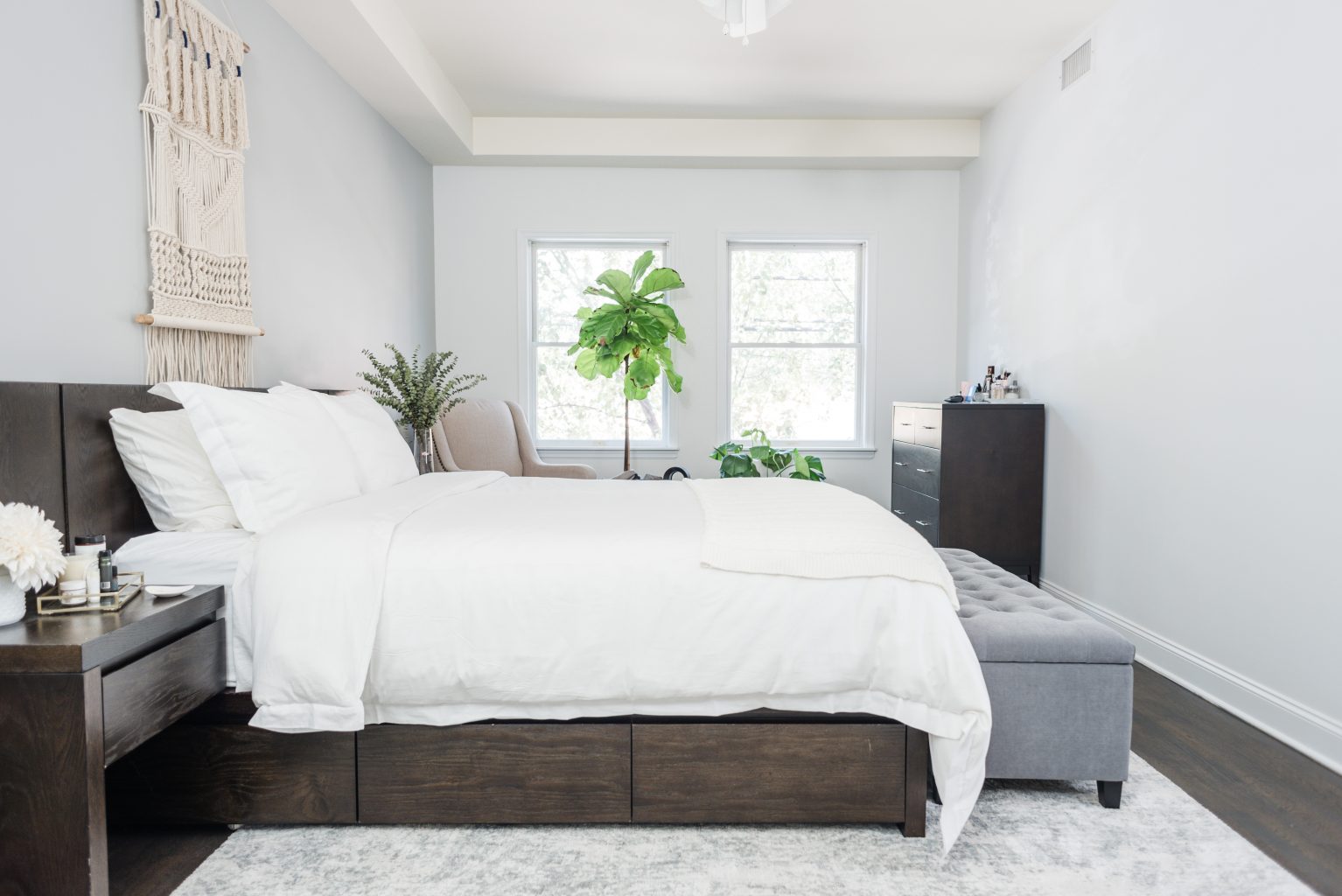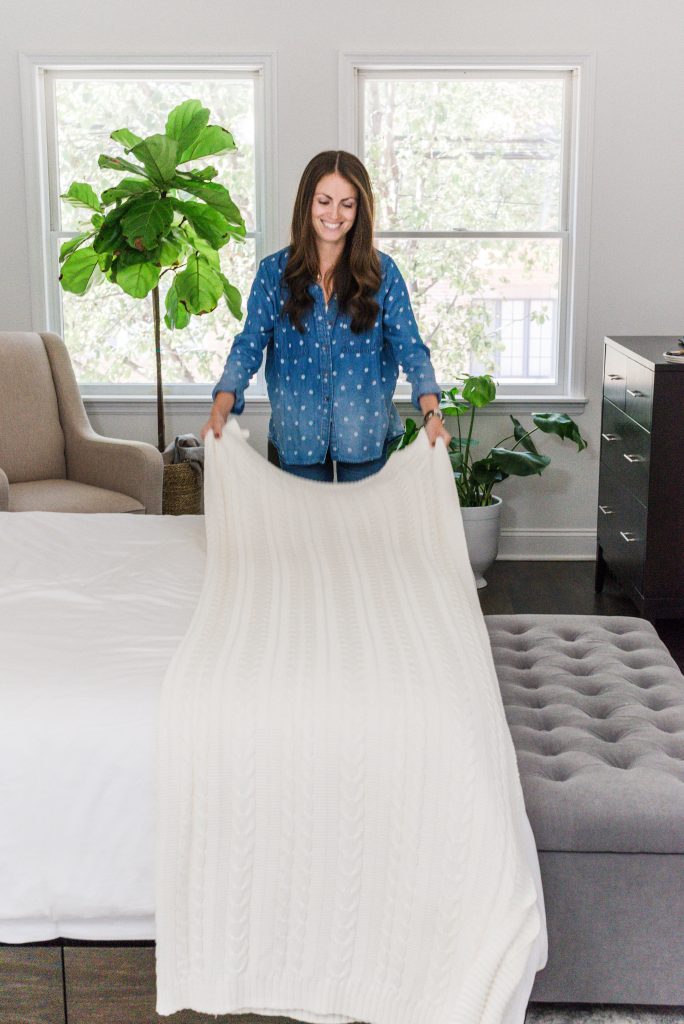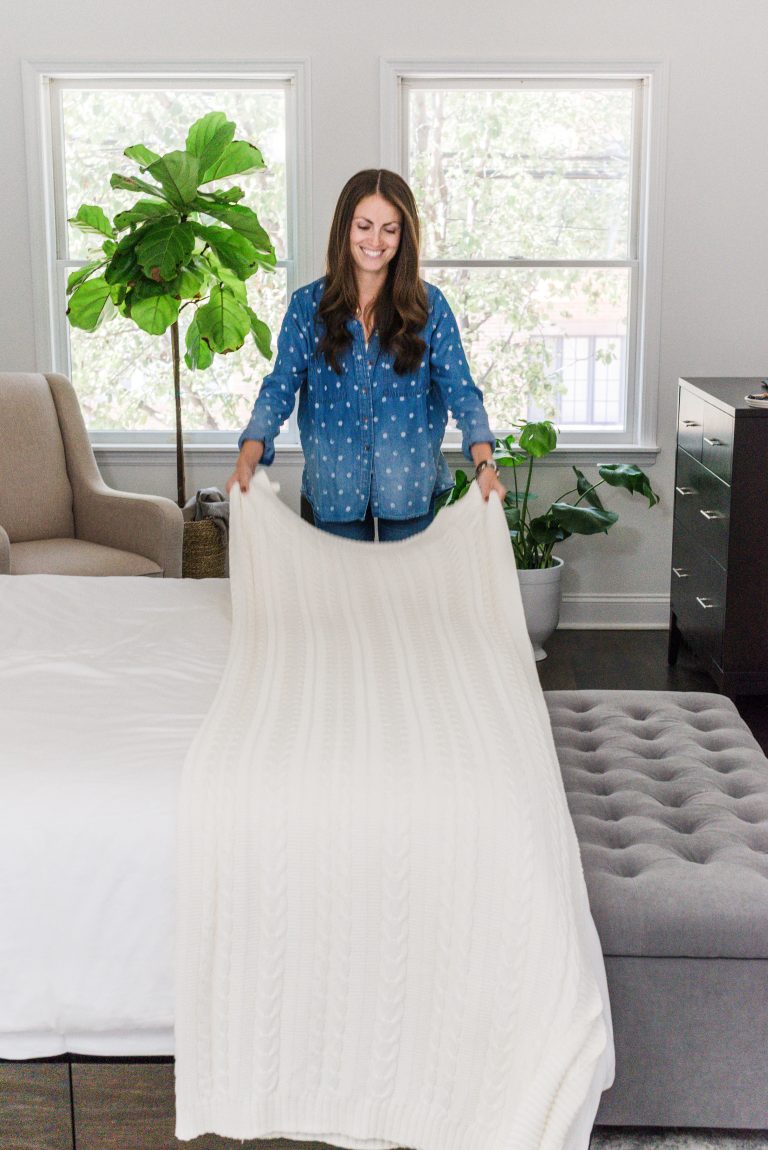 I have this thing about having the color white taking over the bedroom. I find it to be so calming and love the look of a white bed with darker furniture. We have had light colored bedding for the past few years but up until recently, I didn't really pay attention to what the sheets were made out of. Since I do make such an effort to eat organically, use non-toxic cleaning and skincare supplies, it was a natural progression to move onto my bedding and towels as well.
A few months ago I came across Boll & Branch and knew I wanted to use their bedding and towels in our new home. They product sheets that are 100% organic cotton and they are fair trade certified. You likely don't recognize them from a department store, because they sell directly online to customers. I know it is a little odd to not feel the sheets in the store before purchasing, but their products are amazing! They also can tell you where they source their organic cotton from and work directly with their suppliers.
I went crazy on Boll & Branch's online store, picking out everything we would like for our bedroom and towels. We went with the Hemmed Sheet Set, Hemmed Duvet Cover + Pillowcase in white for our bedding. I cannot get over how soft our bed is you guys! I have my eyes no their flannel ones now for winter!
We also wanted to get a cozy throw blanket that we can use in our bedroom and I love the extra texture it adds to the bed as well since the duvet is very simple. It is like a warm sweater you want to wear in the winter! I keep bringing it with me into the living room and using it there too now that it is getting a bit cooler out over here.
You will also note the bright beach towels in the photos. They are absolutely gorgeous and we cannot wait to use them at the beach this summer! The Bath Sheet Set we also have from Boll & Branch is also awesome. They are the perfect oversized towel you crave after a shower or bath.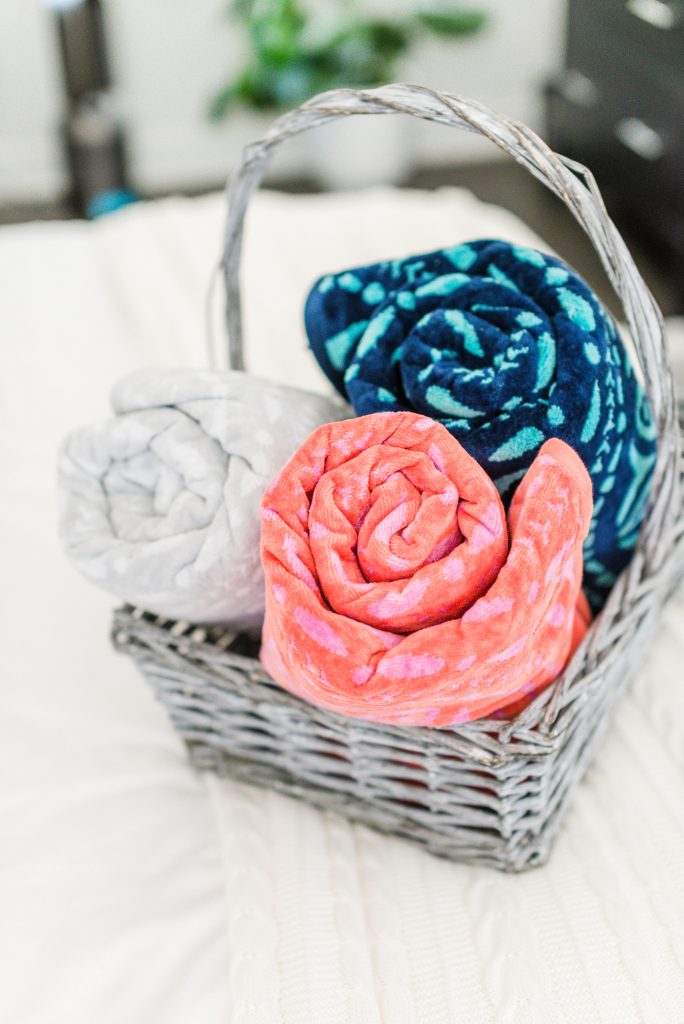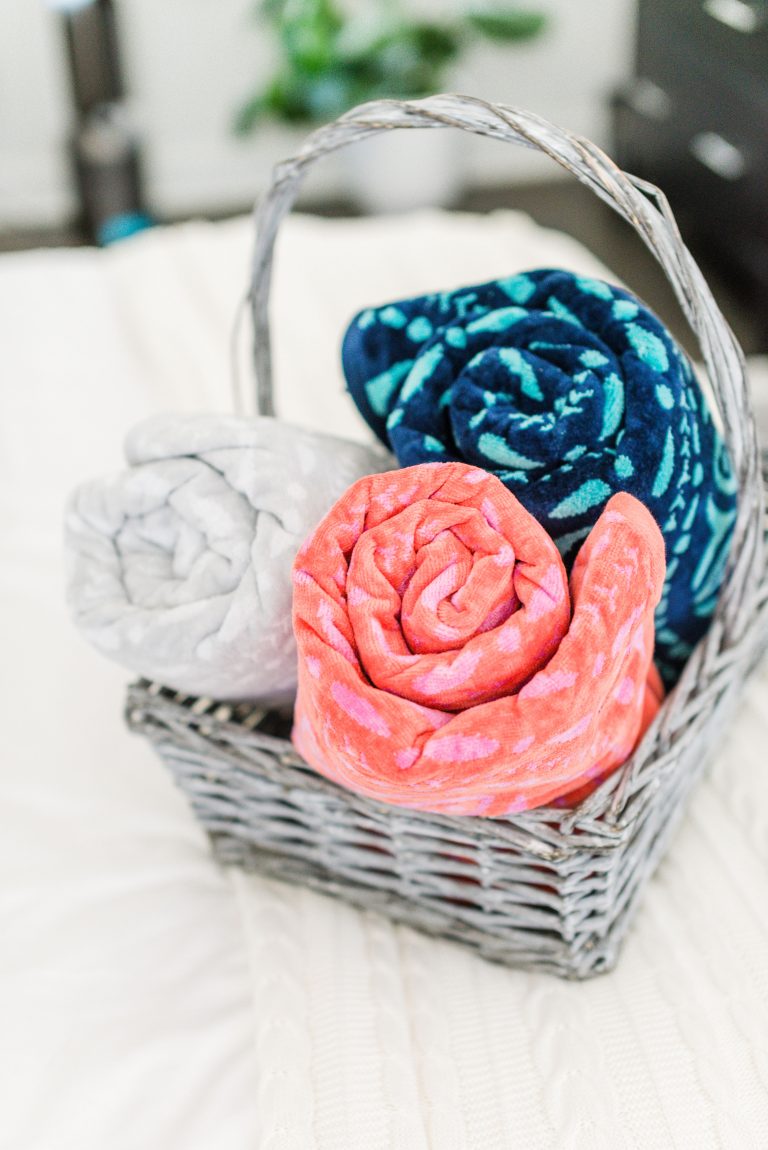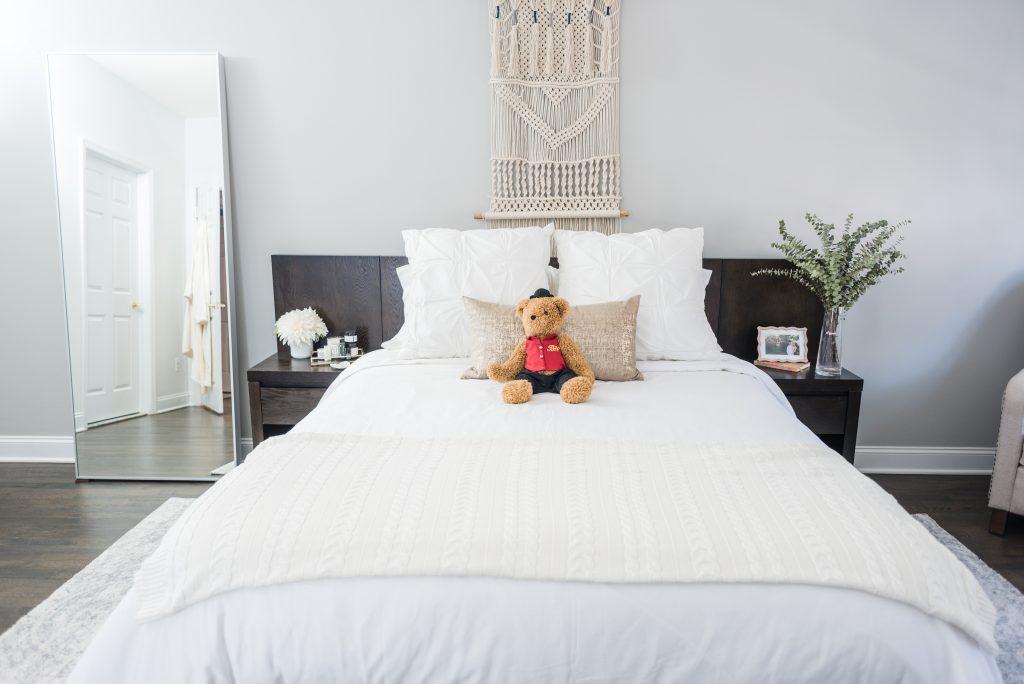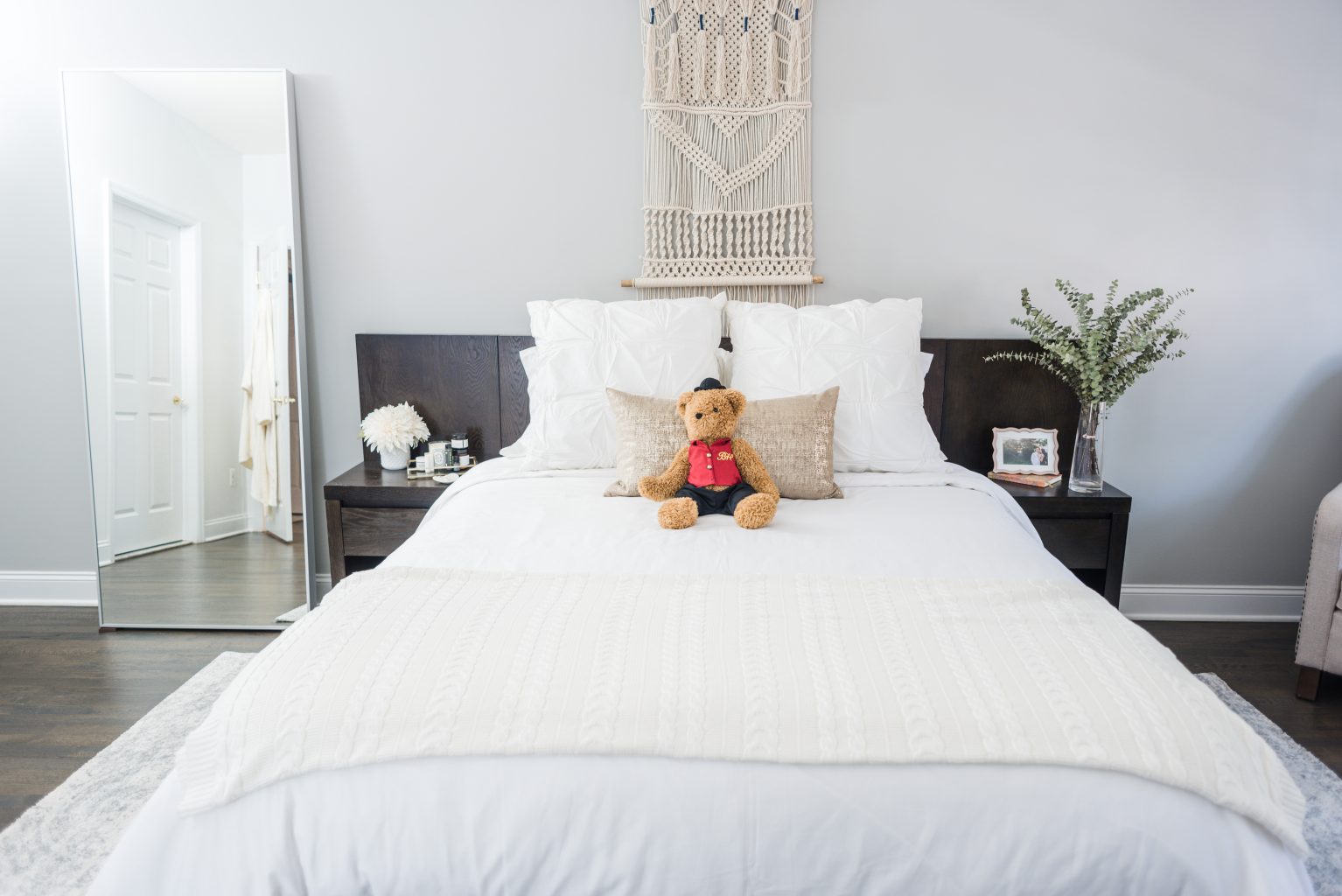 Keeping our themes in mind for our bedroom of greenery, basic decor and comfortably bedding, I could not be more obsessed with our bedroom! You may noticed that we don't have a TV in there. I'm not much of a TV gal, but Jord is still trying to push for another one in our room. TBD on that front, ha!
Here are the links to our bed frame (it has drawers under!), dresser and here is a similar night stand as well!
More to come soon! I hope you guys love our cozy bedroom as much as we do.
xx, Rach
Thank you Boll & Branch for sponsoring this post. It means so much to me to work with brands that I love and who support rachLmansfield!
SaveSave
SaveSave
SaveSave