YOU GUYS! Jord and I are in our new home. Our first actual home that we can call ours. No more rent and sadly no more NYC, but we are so grateful to be in such close proximity to the city from here in Hoboken.
I have been planning a TON of exciting content for you guys all about our new home and some of the projects we are working on. I'll be capturing a lot of the projects and featuring some of my favorite products and more to share with you all. All things kitchen, linens and more! And if you have any requests, hit a sista UP!
But first things first, the PANTRY and KITCHEN! Aka my home base in our apartment. My happy place and where I spent 95% of my time when I am home.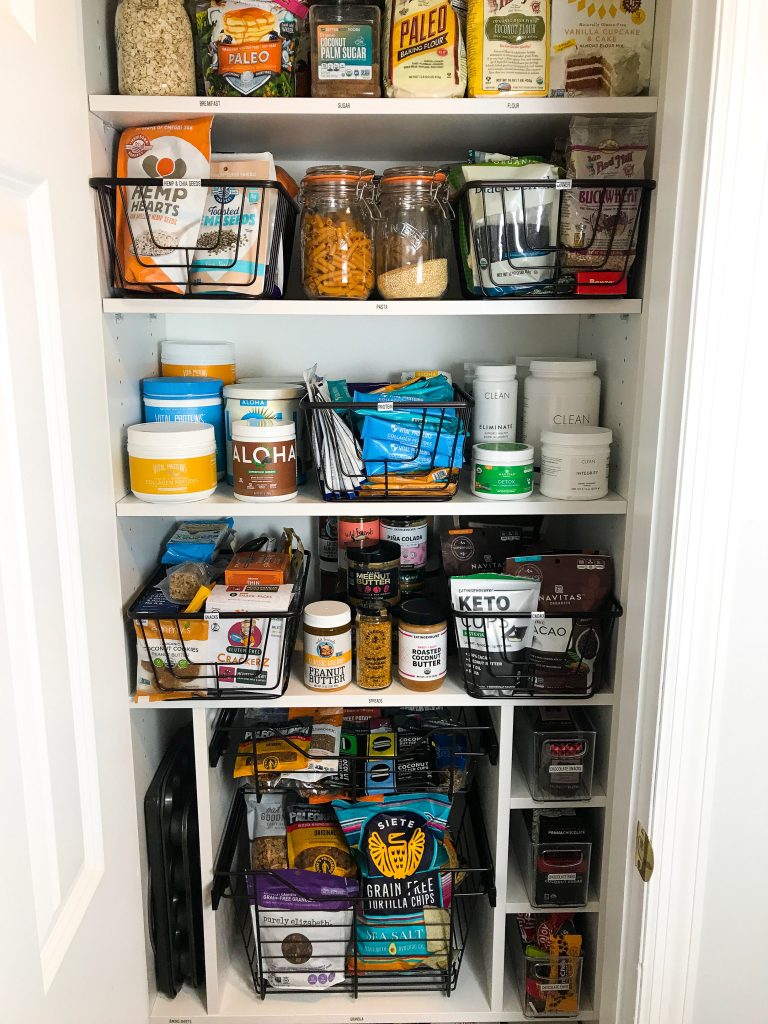 As soon as I walked into this apartment, I saw the coat closet and immediately knew what had to be done. We needed to turn this into a pantry. Who needs coat closets anyways? I'd much rather stack my nut butter than look at boring jackets in there.
I worked with California Closets to maximize the space of the pantry and install some shelving units, two drawers and a few cubbies on the side. I wanted to keep things as simple as possible and really take advantage of the size of the space. We decided on five large shelves, two drawers, three little cubbies, a baking sheet cubby then the bottom would be left open for water bottle cases or baskets as you will we currently have.
When it came time to actual putting the food into the closet, I wanted to make sure there was thought and planning behind where all the items would live. I also wanted to make sure everything was neatly in its place and easy to find and see.
That is where Horderly + Bed Bath & Beyond came in. I partnered with Bed Bath & Beyond to test out a handful of their items to help organize our home and we are obsessed with everything! I have been to the store 6x in the past week.. needless to say most of the employees know me by now 😉
I had heard amazing things about Jamie's work, the mastermind behind Horderly. I immediately called her to come over and help me figure out how to organize my apartment and most importantly, the kitchen and pantry. As soon as she came to my apartment we had an immediate connection and I actually have never been more obsessed with a human. She is AMAZING!!
To get an idea of what we were working with in the pantry, Jamie took everything out of the closet that I basically threw in there and we categorized everything so that it had a theme of sorts. From there Jamie recommended the items to buy from Bed Bath & Beyond.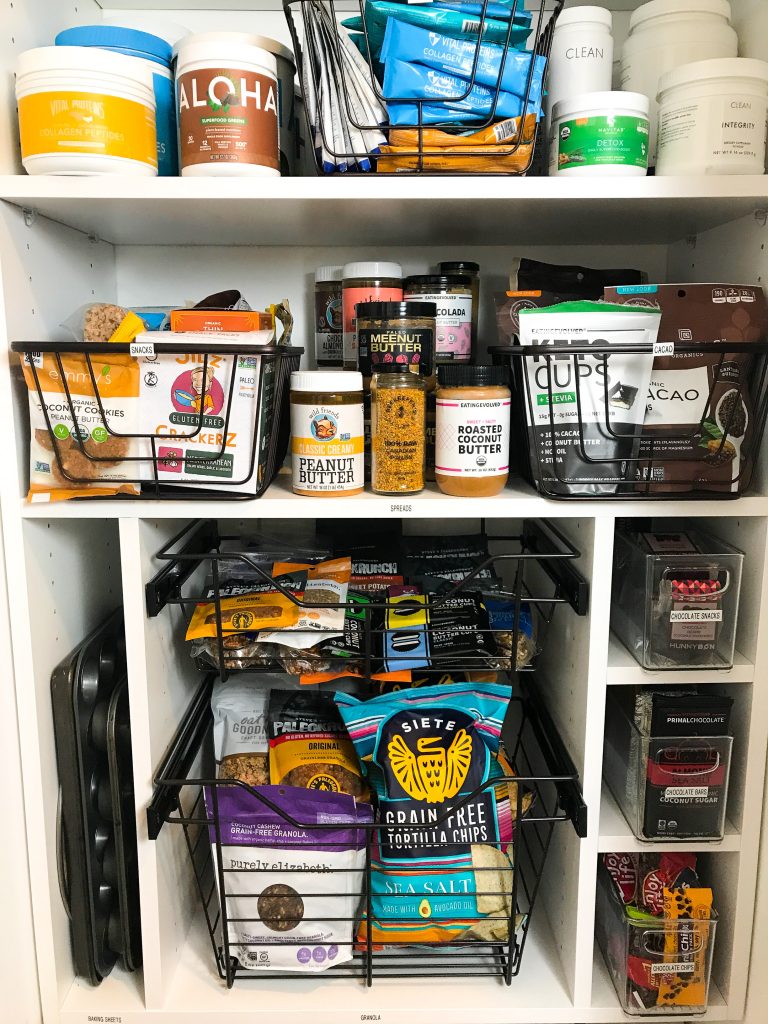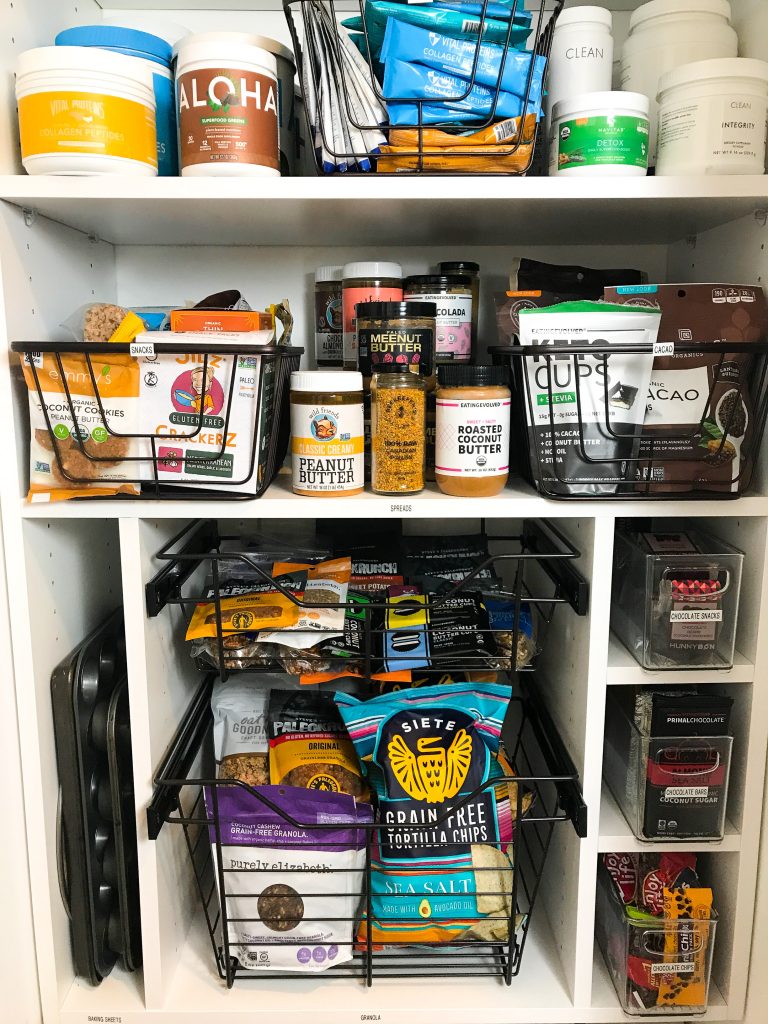 Let's start from the top of the pantry and work our way down, shall we?
Are you exhausted just reading this yet? Because we didn't even get to the kitchen yet! Can you imagine how much energy Jamie has? She just kept plowing away like a super woman. She moved right onto the kitchen from the pantry and grouped together everything in categories again and organized the kitchen from there.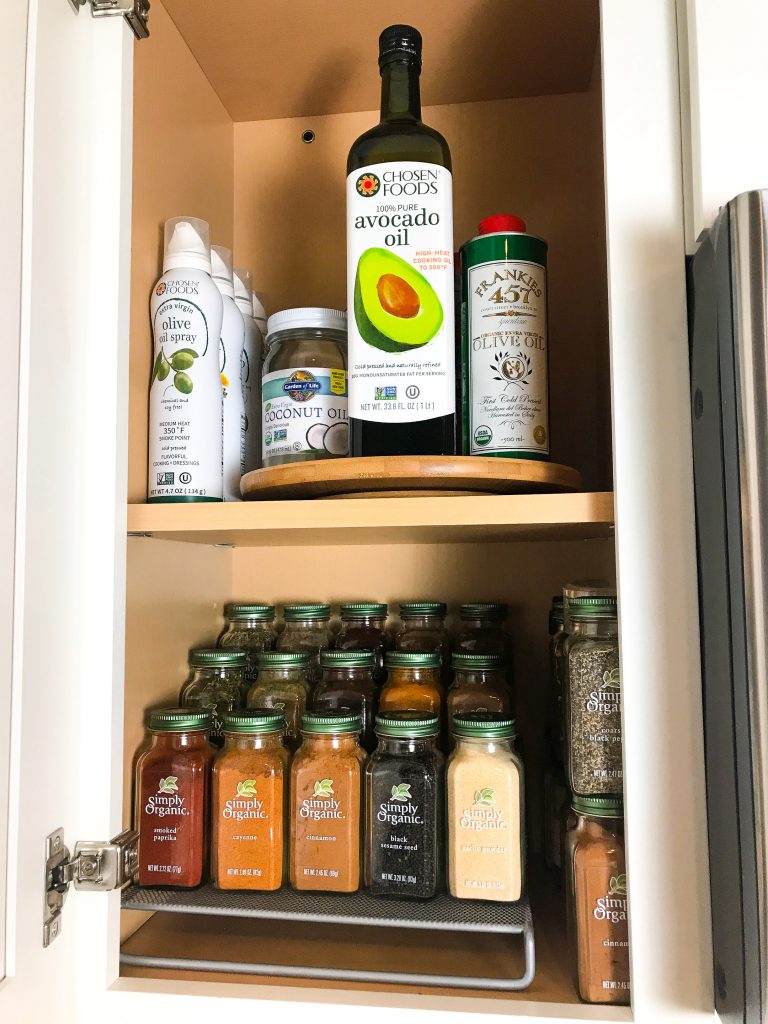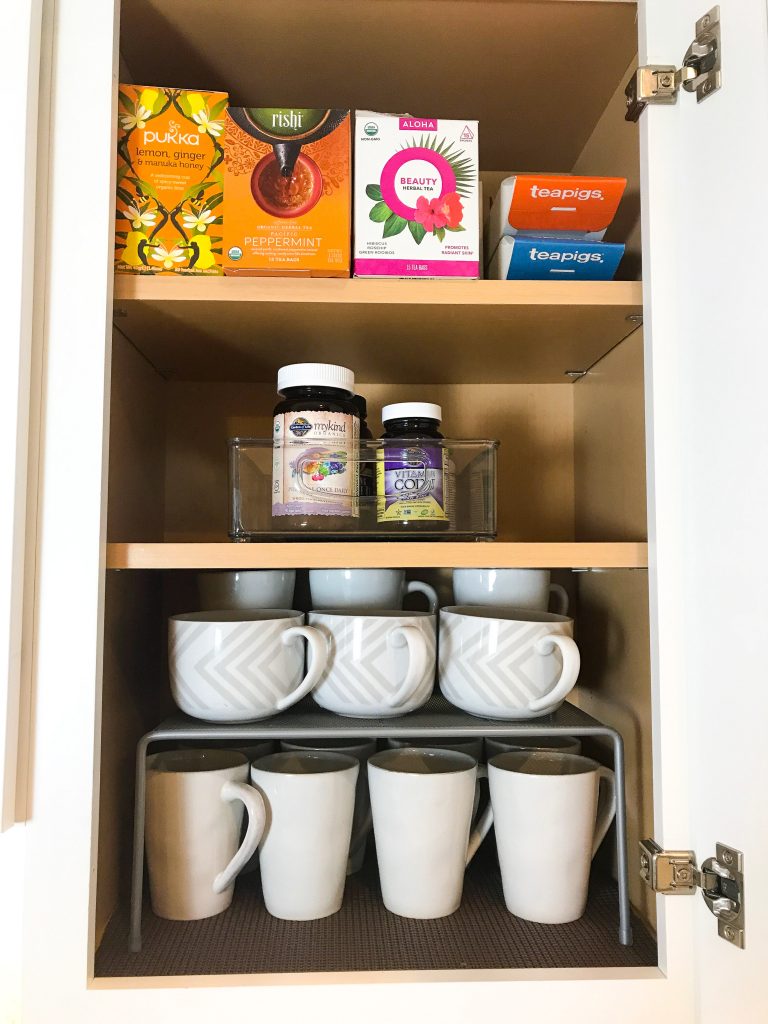 A few of my favorite organization tips for the kitchen from Jamie include:
I am beyond impressed with Jamie's organizing skills from Horderly for the pantry and kitchen and Bed Bath & Beyond as an amazing destination for moving into a new home (plus they have this AMAZING 20% off your PURCHASE coupon like what?!?!?), they have everything you need to help furnish/organize your space! Plus it is super easy to shop in-store or online. I did a mixture of both and it was such an unexpected place to find what we needed! And I'm not going to like, this whole experience was weirdly refreshing and fun!
Stay tuned for some more home-ish things during this new series on the blog. So excited to share with you guys! If there is anything you would like me to capture, of course let me know!
xx, Rach
This post is in partnership with Bed Bath & Beyond. All opinions are my own and products were received as compensation for inclusion in this post.