Sharing all things SHADES! The next part of our new home tour is featuring all of the different window treatments we ordered from The Shade Store.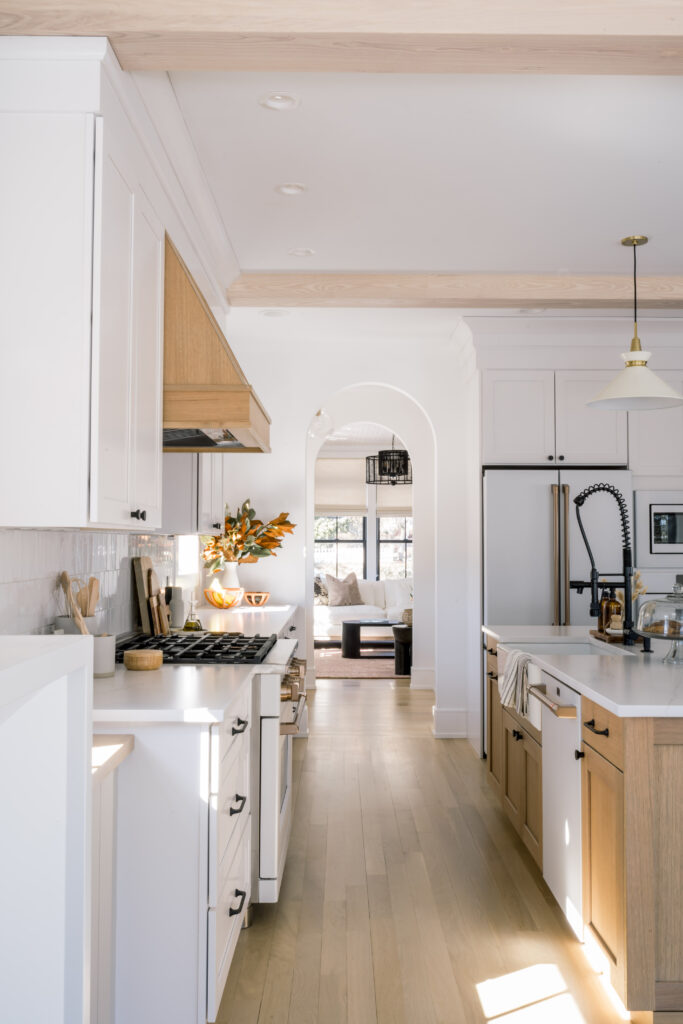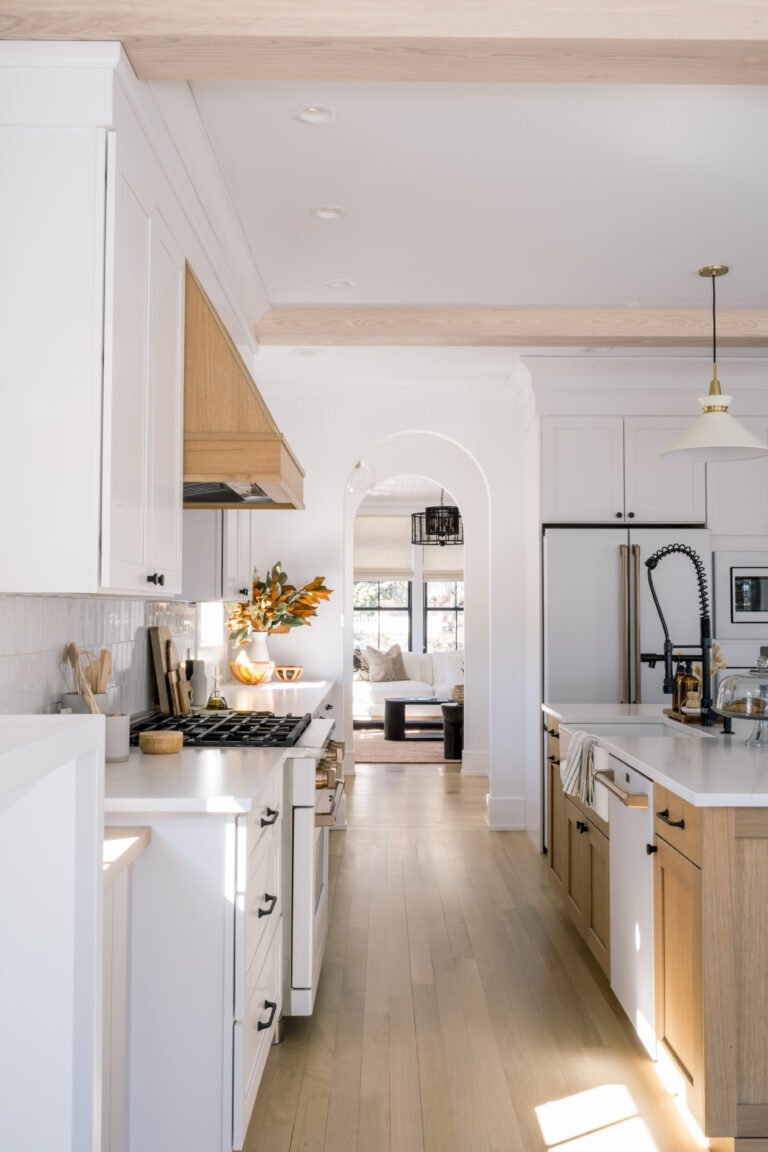 Can someone please explain to me WHY I forgot about shades for our home until the 11th hour??! Thank goodness for The Shade Store because without them my neighbors would have a daily show over here and full vision into our home.
When it comes to shades, there are so many options to choose from.
I was incredibly overwhelmed and didn't know where to start. All that I did know is that I wanted something super minimal and kind of bohemian-ish throughout the house. Nothing too crazy and something that fit the aesthetic of our home. Which to be honest – was really really hard for me to find until I went to the Shade Store.
There are many many options from rollers to romans to automated shades to continuous loops and so on. But what I love about The Shade Store and why we went with them opposed to other places, is because they customize something to work for YOUR home. I was told from other shade places that we couldn't put automated shades in our living room on the slides and how we had to do curtains instead. Then The Shade Store comes over and makes pure magic happen. They told me I could 100% do automated shades down on the slider, which was music to my ears. And pretty much anything I had envisioned they made happen.
We went to the local showroom in Summit. I asked my designer bestie Arielle to meet me too to weigh in on materials and colors and everything. Thank goodness for having a good friend who is a design kween. Our consultant, Noelle, at The Shade Store was absolutely amazing and made the process very seamless and super efficient. I went in for one visit and took home samples. Then we did a virtual visit to finalize everything. Their team is really easy to work with and made this whole thing enjoyable. Even the installation team was a pleasure. They were in our home for about 4 hours total putting everything together and showing us everything.
I highly recommend calling your local showroom to make an appointment. If you like what you see here, show them these pics and the info I list below. It can help guide you when you are there!
Here's the rundown on what shades we did where: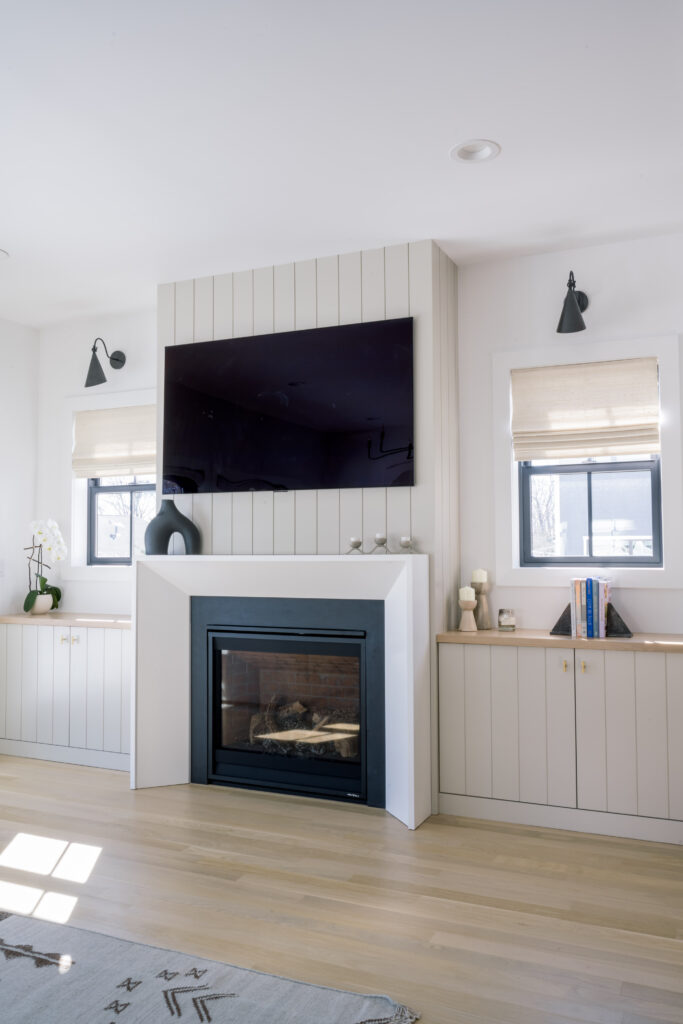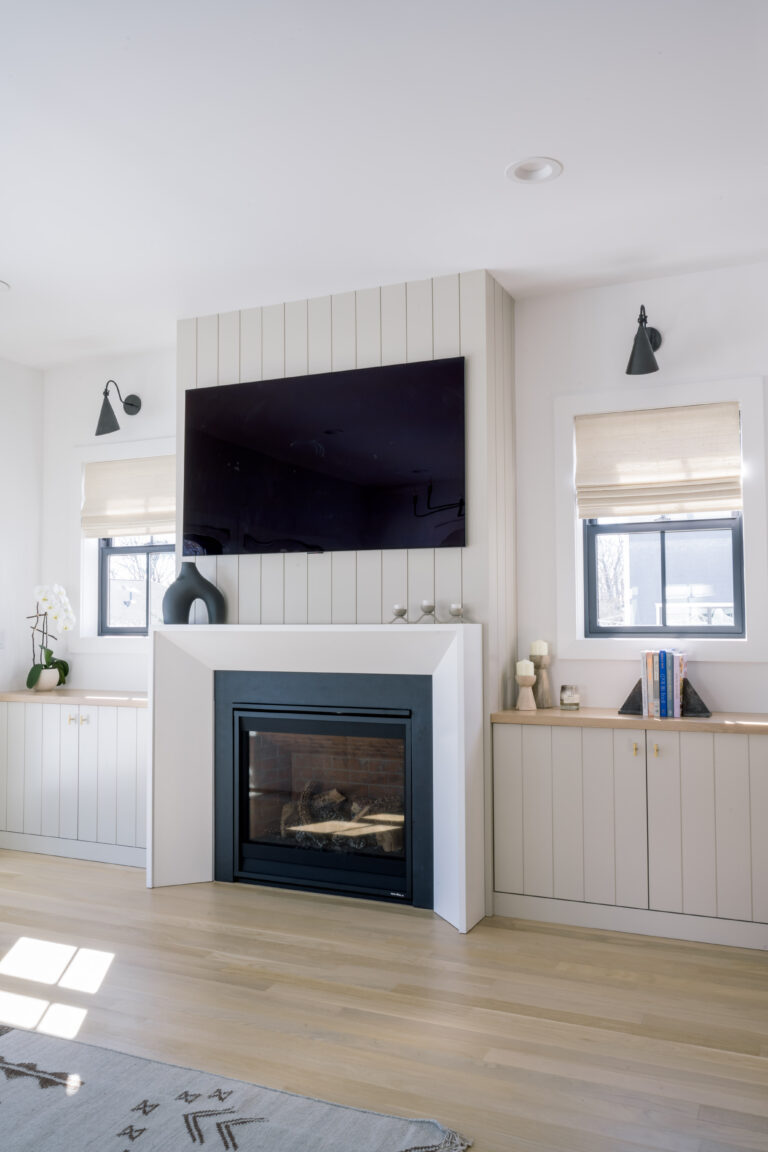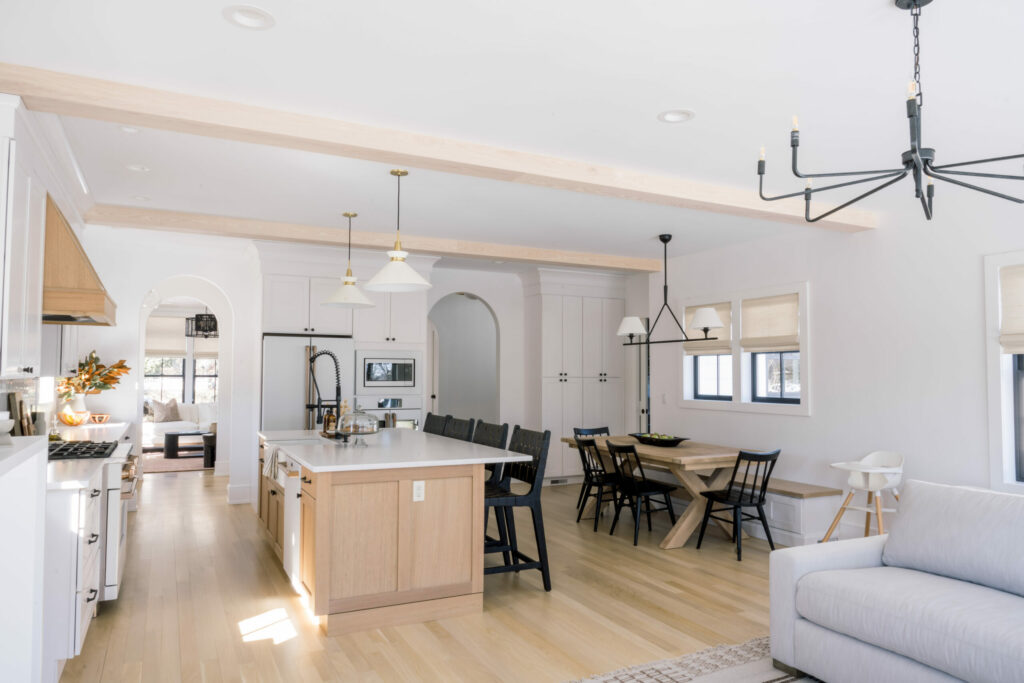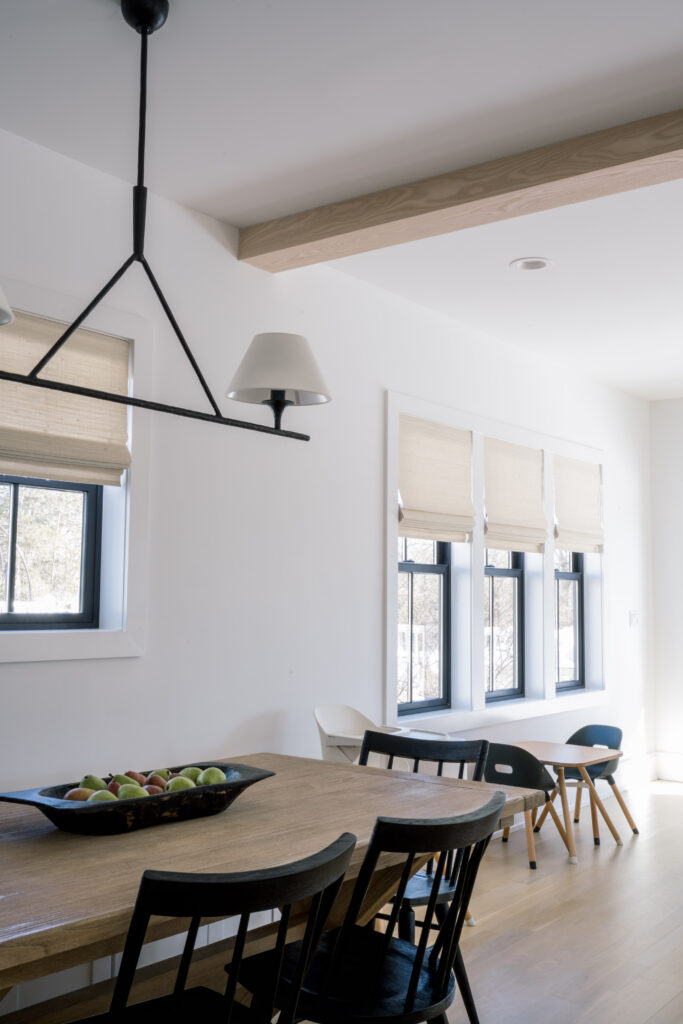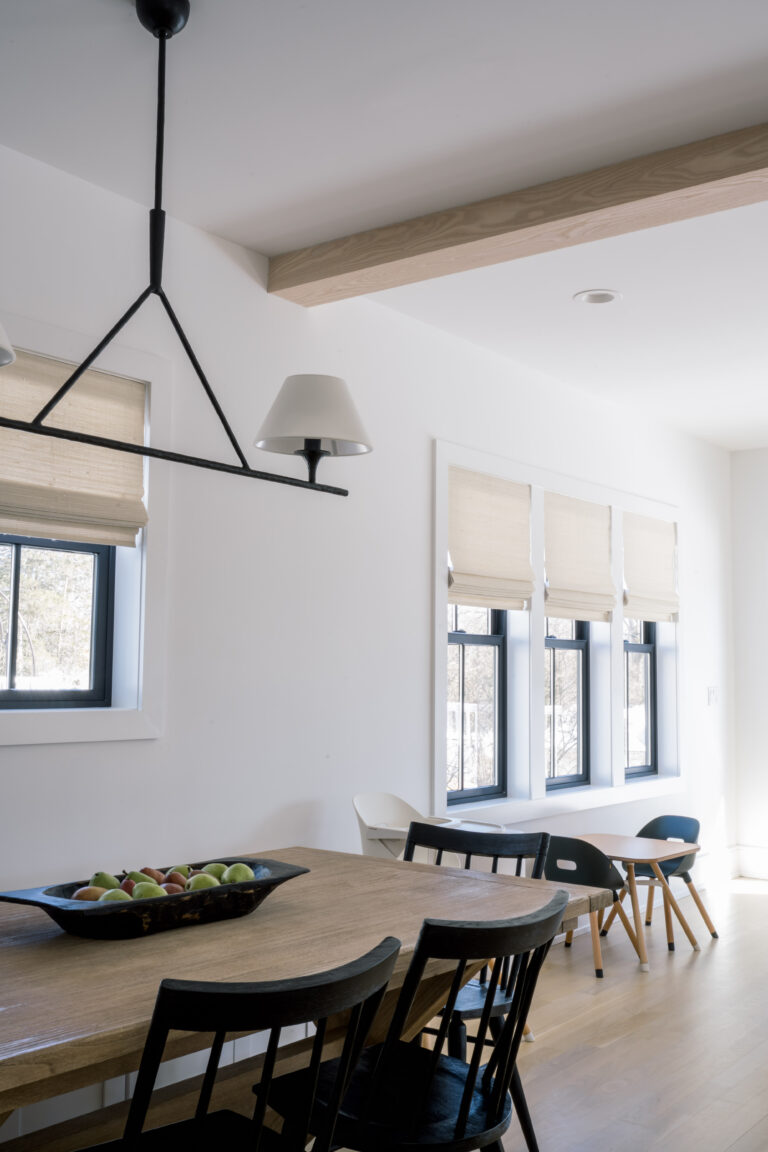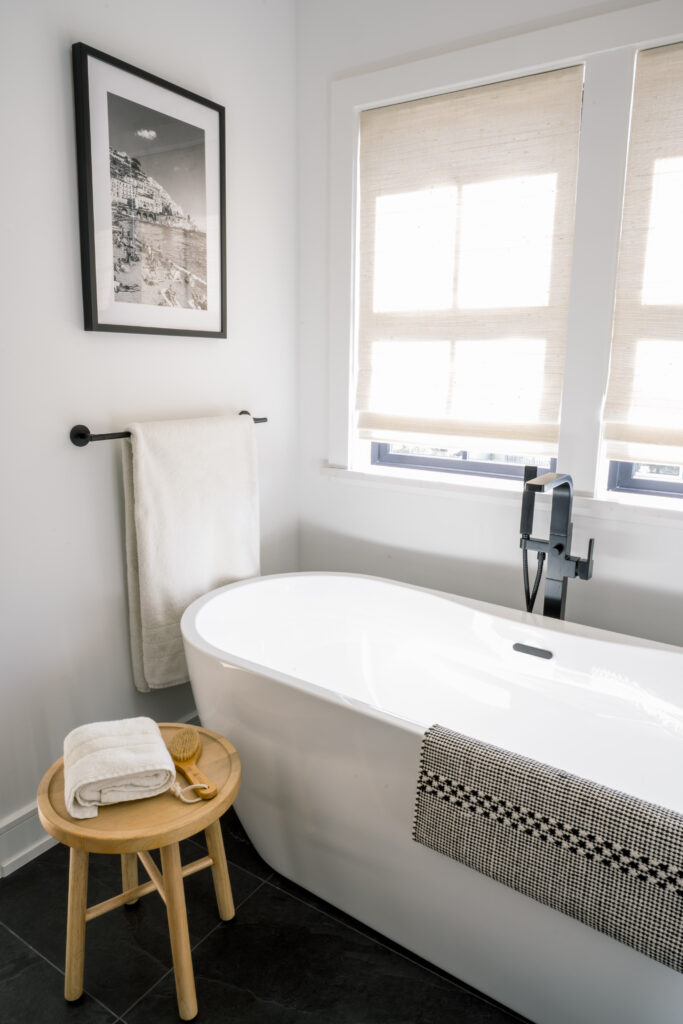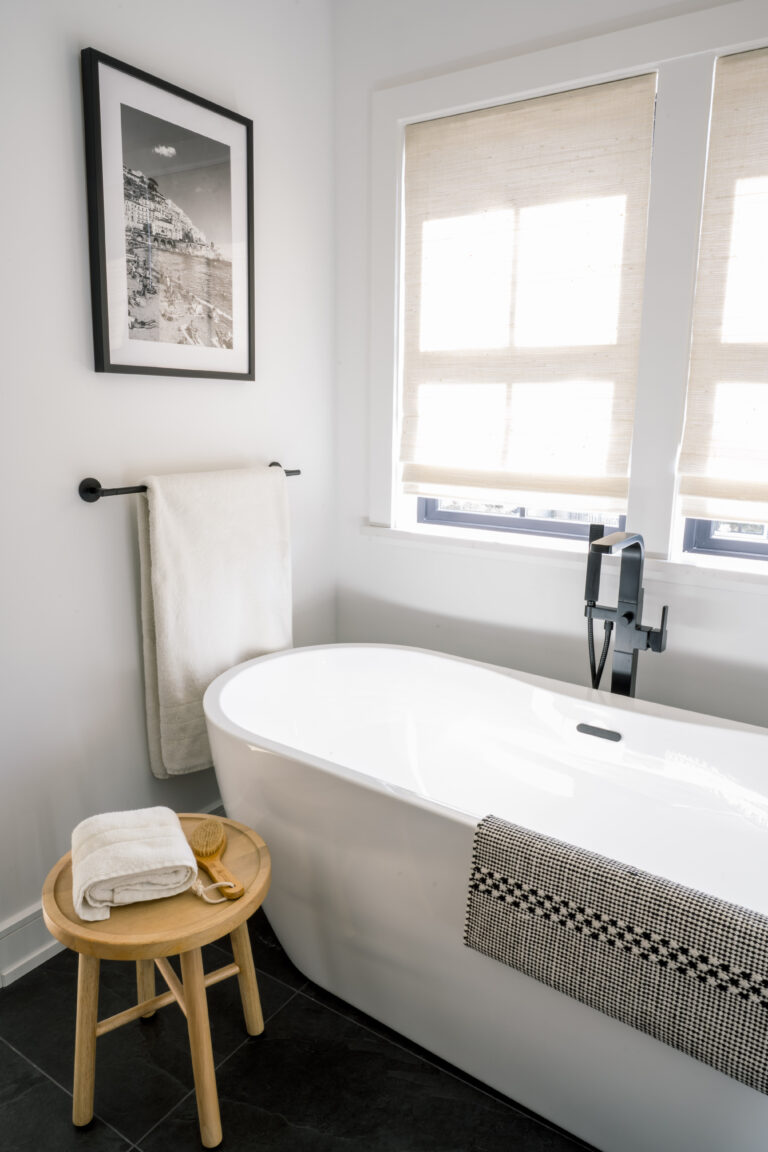 1. Primary bathroom, Mezcal room, Office, Kitchen, Pantry shades:
I am OBSESSED with how these turned out. The coloring, the material, everything is exactly what I wanted. And it goes with the vibe of the home, so we did a ton of our windows in this material for that reason. I was dreading even getting shades here because I didn't want them to take away from the windows themselves and natural light. But these made me love the windows even more. It adds a subtle texture and pop of color to the room too, without it being overpowering.
Product: Waterfall Woven Wood Shade
Material: bayshore
Color: parchment
Mount: inside
Control: continuous loop and cordless (we have a mix throughout the house)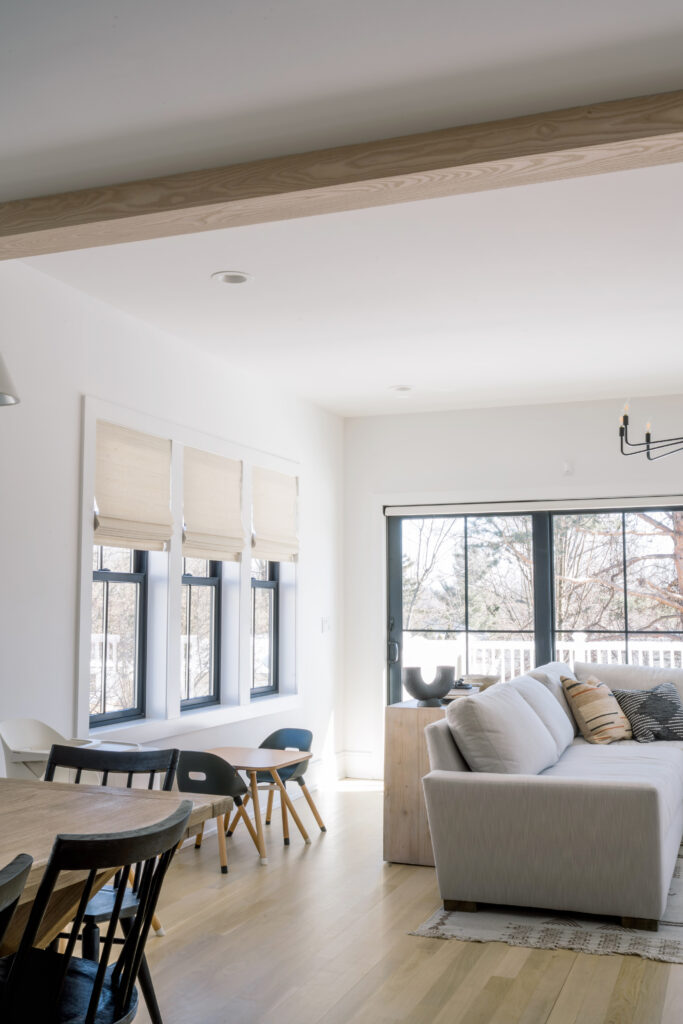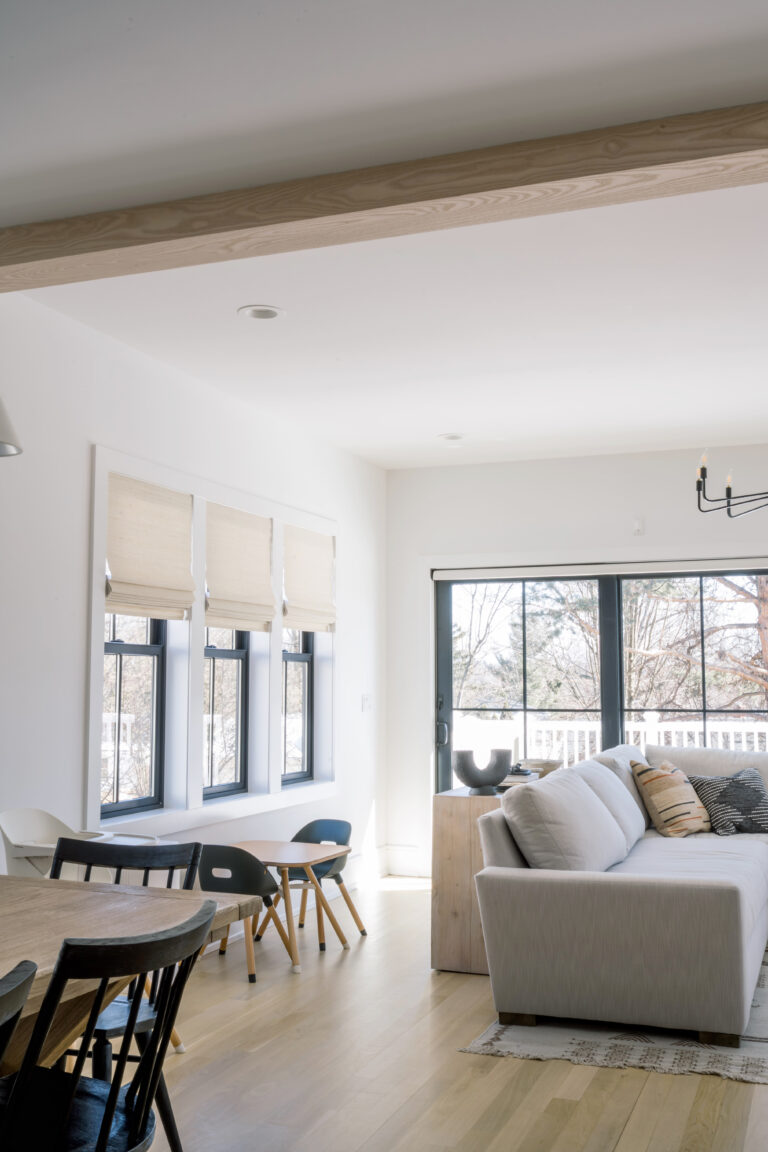 2. Kitchen slider:
I was so anti putting anything here. But really.. I was like "oh no this is so silly. No one will peak in!!". Meanwhile it is a HUGE window/slider and privacy is so needed. And also for TV purposes because glare is annoying. I love how the sliders turn out. We didn't do drapes on them because I wanted to keep it super minimal here. And drapes would be too much smushed next to our built ins and the wall etc.
Product: Solar Shades
Material: 1%
Color: Beige
Mount: inside
Control: motorized (battery)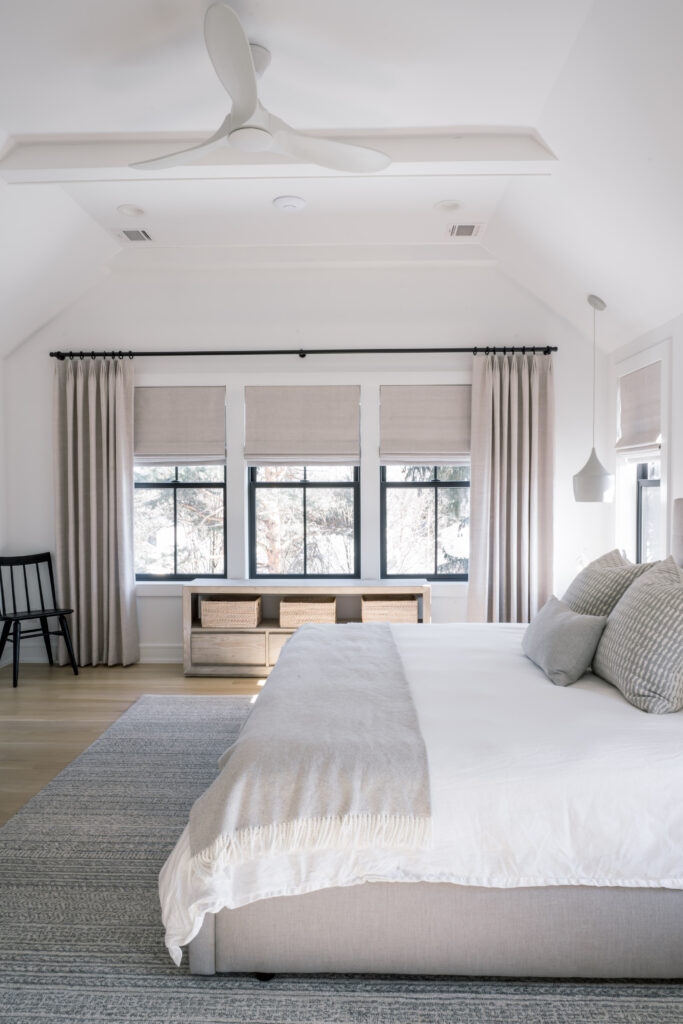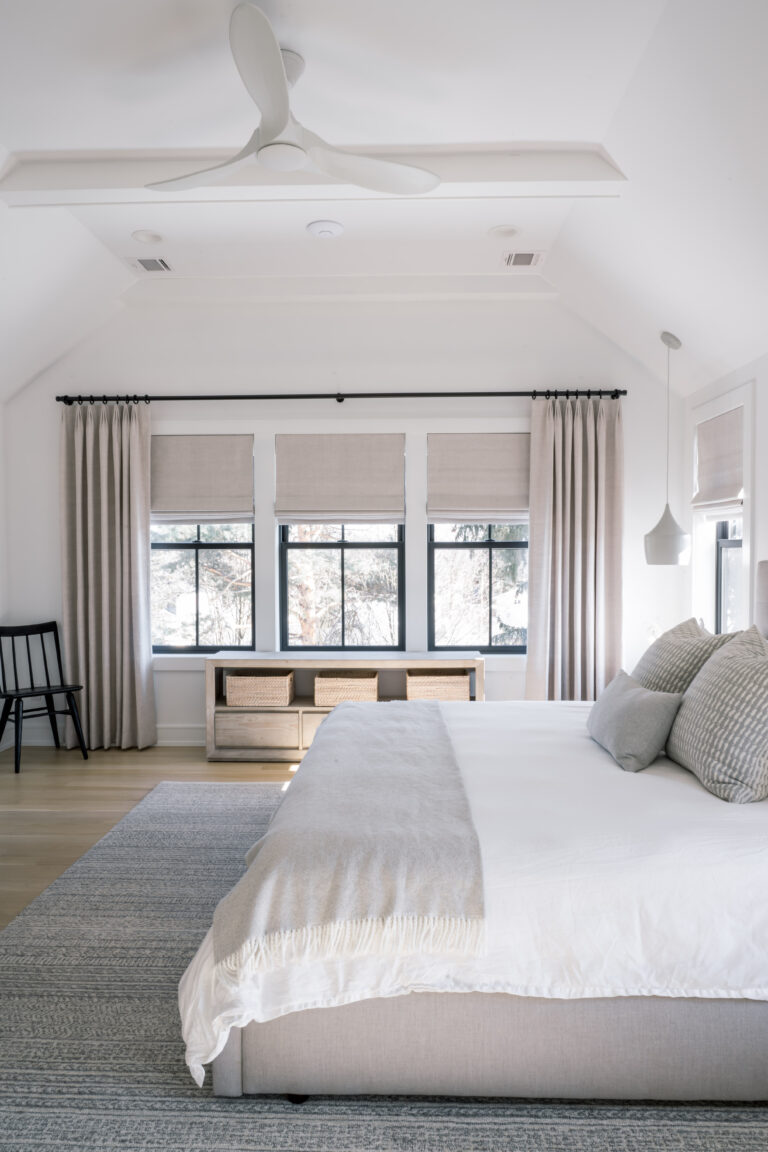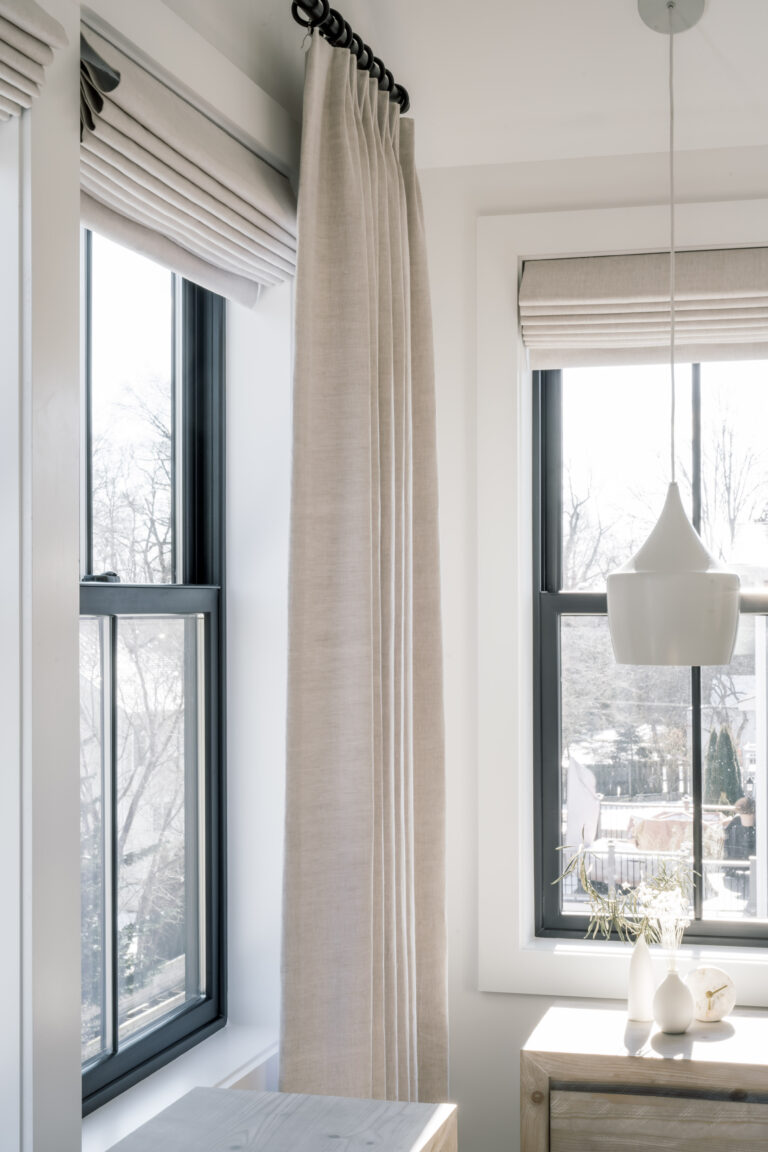 3. Primary bedroom shades + drapes:
HELLO GORGEOUS! Oh my gosh, these take my breath away. In conjunction with the drapes too – I am obsessed with how these look. And Ezra is obsessed with the cordless/automated feature. Kid is going to be in for a rude awakening when he learns not all shades are automated ha! SO worth the extra investment here.
Product: Flat Roman Shade
Material: linen
Color: oatmeal
Control: cordless/automated
Lining: blackout
Primary bedroom drapes:
I was hesitant on doing drapes. But Arielle strongly recommended it and I am so happy we did it. She was right – it adds such a layer of coziness to our bedroom.
Product: Tailored Pleat Drapes
Material: linen
Color: oatmeal
Hardware: matte black
Control: motorized (battery)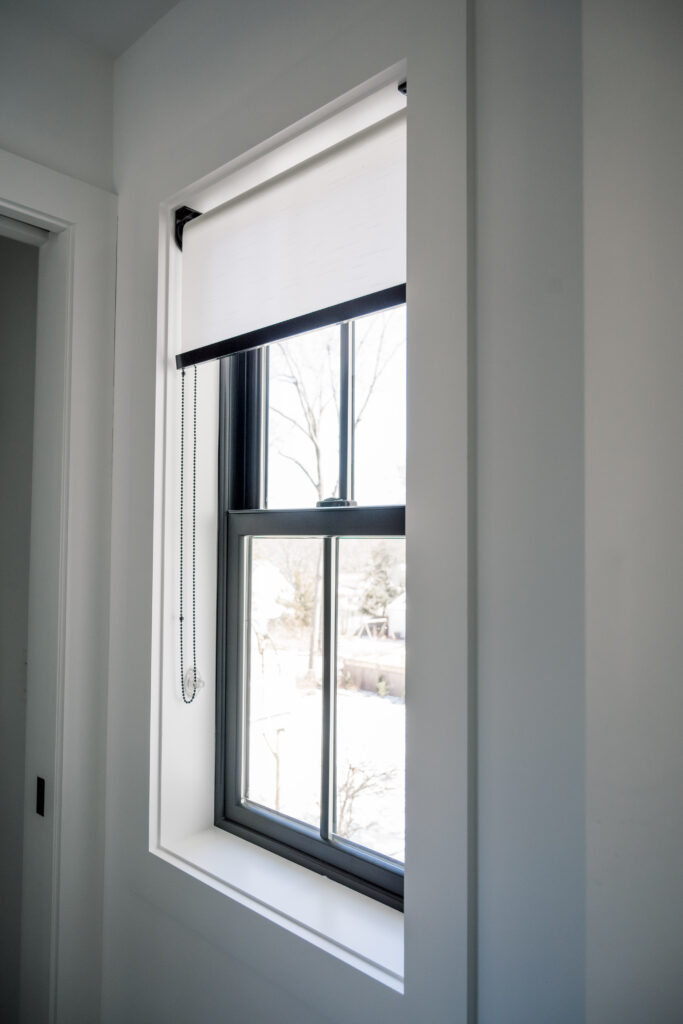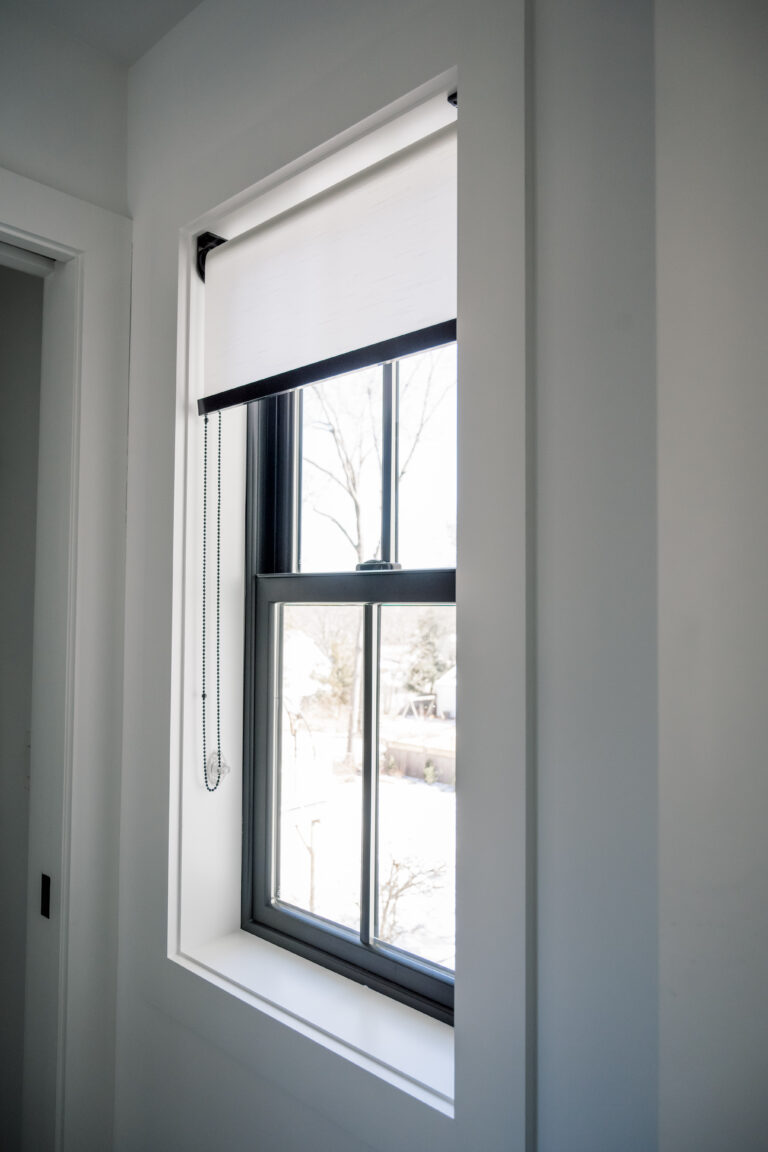 4. Hall bath, Laundry room:
We kept things really basic here. We did a material that does well with moisture from the shower/laundry too. And one that wears well with kids so we can easily clean if the get stained as well.
Product: Roller Shades
Material: cora
Color: white
Control: continuous loop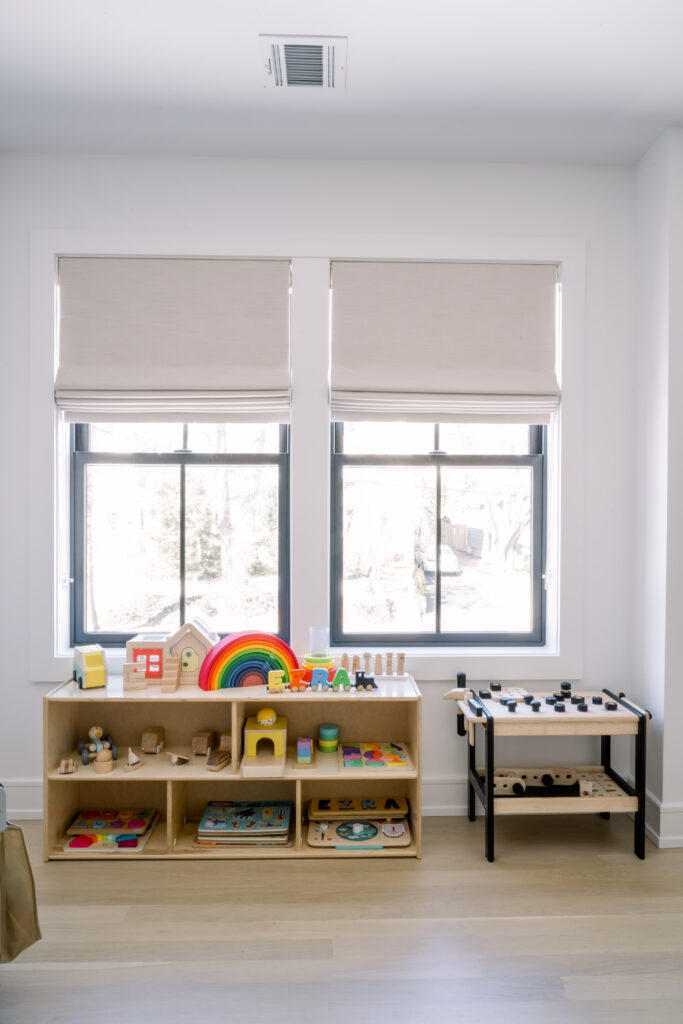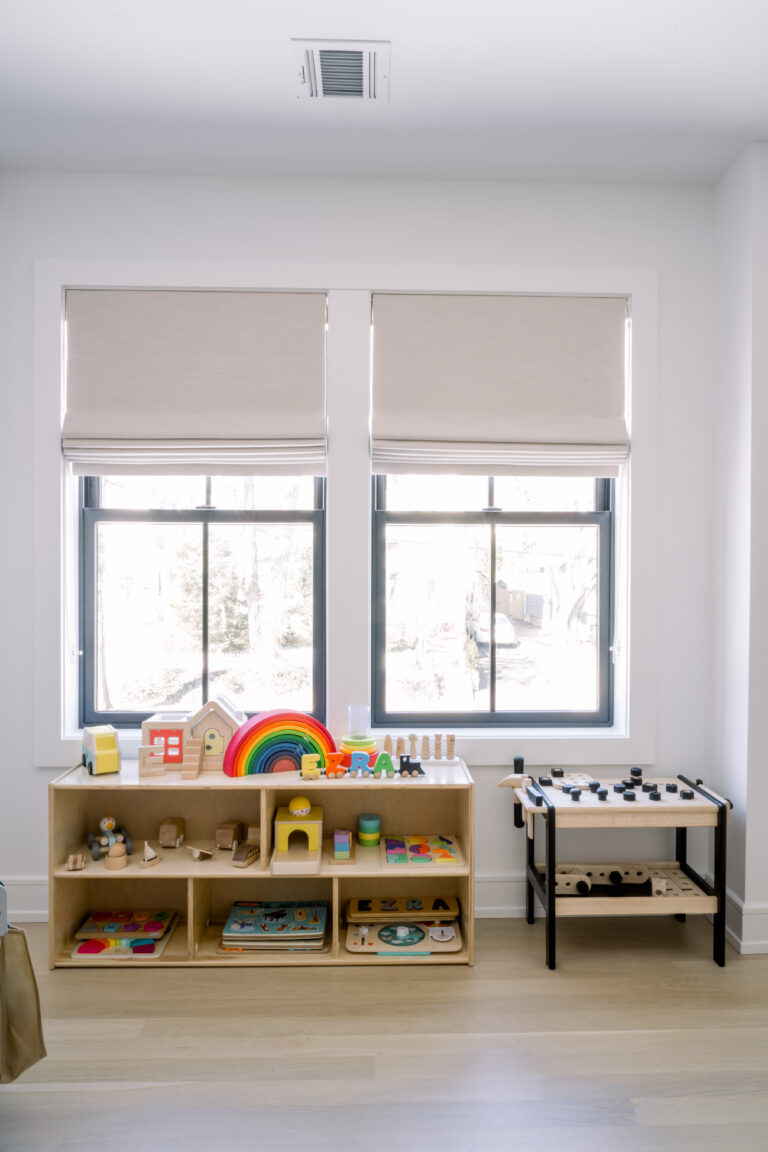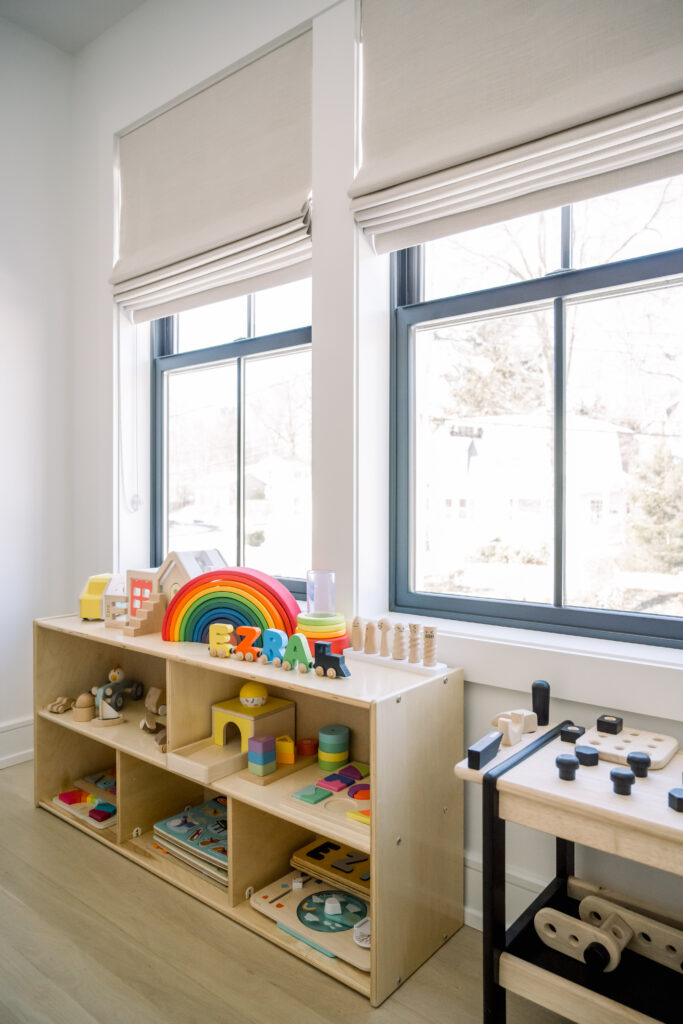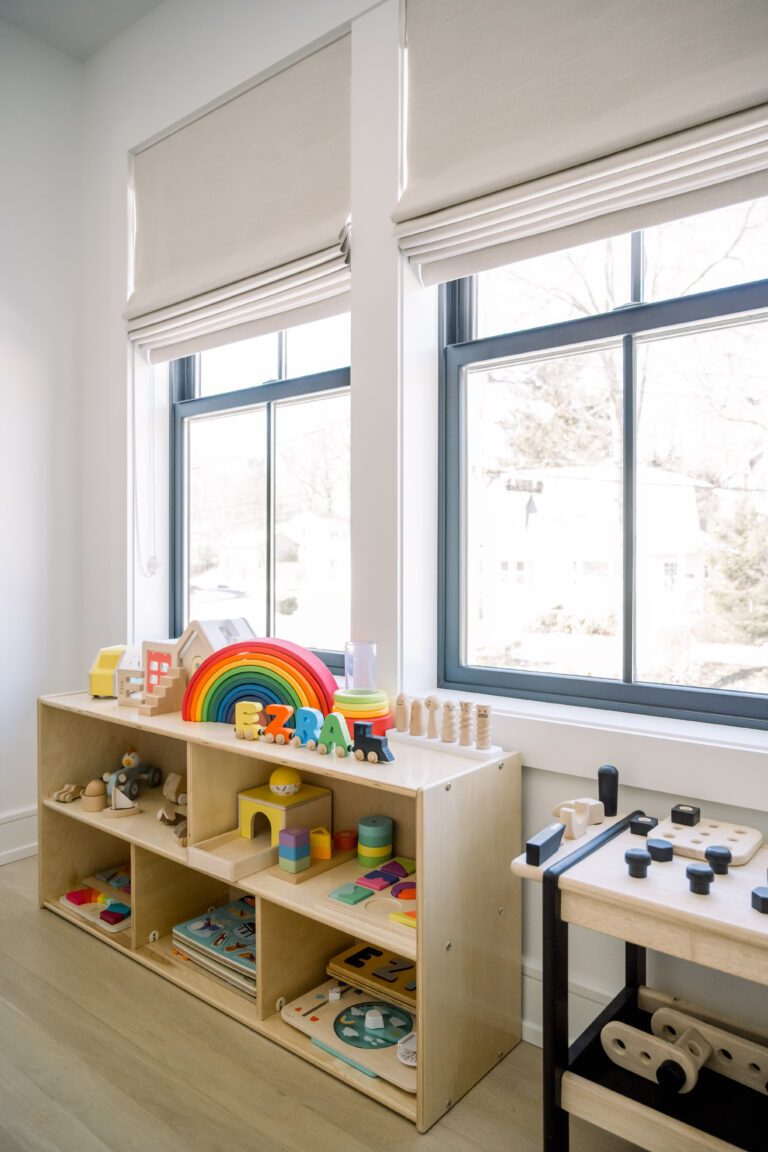 5. Boy's bedroom, playroom, guest rooms:
I love how these are a very cozy vibe. They look perfect in the bedrooms and playroom. Plus they are a shade that will grow with our family overtime.
Product: Flat Roman Shade
Material: Alma
Color: Beige
Mount: inside
Control: continuous loop
Lining: black out
Which are your favorites?! Anyone else geeking out over the home design series? If you call The Shade Store – tell them we are besties!
P.S. Don't forget we shared our tile in our home here!