Banana-Sweetened Paleo Breakfast Cake made with ingredients like almond flour, nut butter and sweetened with a little banana!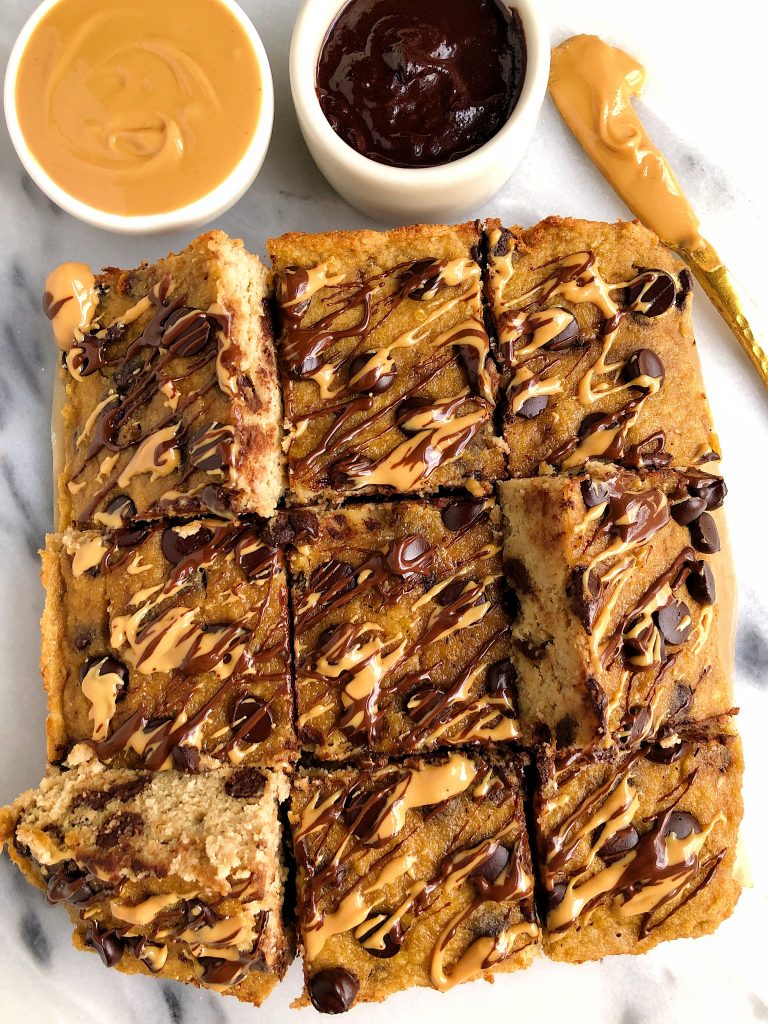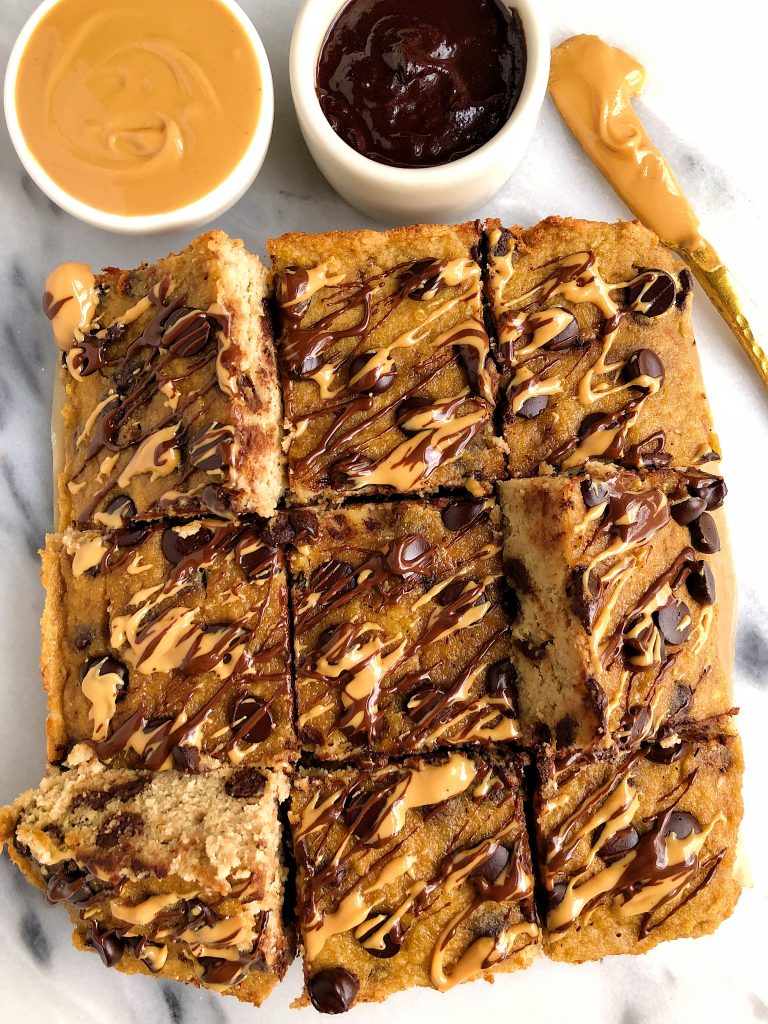 For all my banana loving friends, this one is for you!
Cake for breakfast? Yup, you read that right. I made us this Banana-Sweetened Paleo Breakfast Cake and will officially be eating cake for breakfast for the foreseeable future.
This Banana-Sweetened Paleo Breakfast Cake is made with just seven ingredients and is gluten-free, grain-free and dairy-free.
Plus the only added sugar comes from the natural sweetness of the ripe banana. No maple syrup, coconut sugar, nada! Yes, I 100% added chocolate chips at the list minute (I will blame the pregnancy cravings there) but after testing this a few times without any, I can assure you this cake is delicious with or without the added chocolate! I also have added in chopped pecans to spice things up, which was epic for an extra crunchy somethin' in the cake too.
I love warming up a slice of this cake and pairing it with some coconut yogurt, granola and anything else I have handy and am craving for breakfast. Or let's be real, it tastes delicious as a snack or dessert too. A solid lower sugar option for anyone who isn't eating added sugars at the moment or just wants a little something lighter but still tasty.
I use ingredients like creamy nut butter, almond flour and tapioca flour to make the cake.
I also use two of my baking staples in this recipe: Simply Organic Pure Vanilla Extract and Simply Organic Cinnamon.
If you are a frequent baker, there is a 99.9% chance you are also using these two gems in your baking at home. In my opinion, they are two of the most underrated ingredients when it comes to baking. I use Simply Organic's Pure Vanilla Extract, which is derived from vanilla beans grown in Madagascar (um, awesome!). It has no sugar or artificial ingredients and just adds a pure organic taste to anything you bake with it.
Their organic cinnamon is one of my personal faves and addictions. It is a Vietnamese cinnamon, which has a deep and rich cinnamon-y flavor with just the right amount of sweetness. I sprinkle this on pretty much everything! Hands down my favorite spice ever. Banana + cinnamon + peanut butter is literally the best combo in the whole world.
This Banana-Sweetened Paleo Breakfast Cake is: lightly sweetened, extra moist from the ripe banana and so simple and easy to make. I hope you guys love it as much as I do!
A few of my other favorite recipes to bake with bananas: Gluten-free Chocolate Chip Banana Apple Bread, Vegan Chocolate Chip Peanut Butter Banana Bread and the classic Paleo Chocolate Chip Banana Bread (nut-free).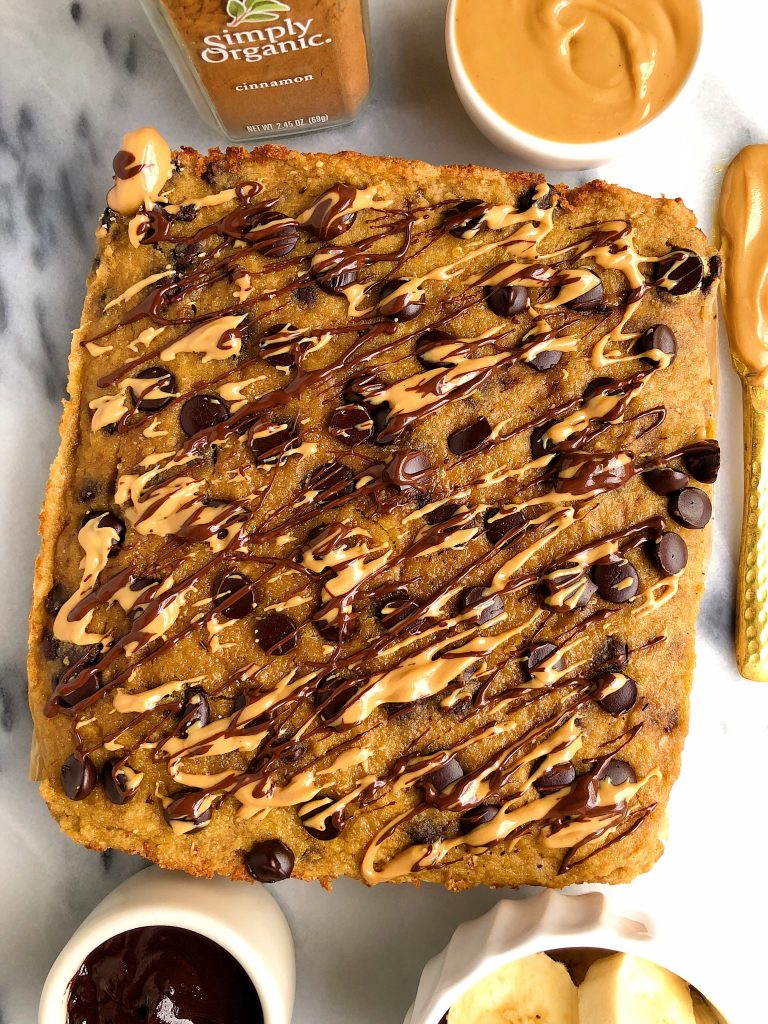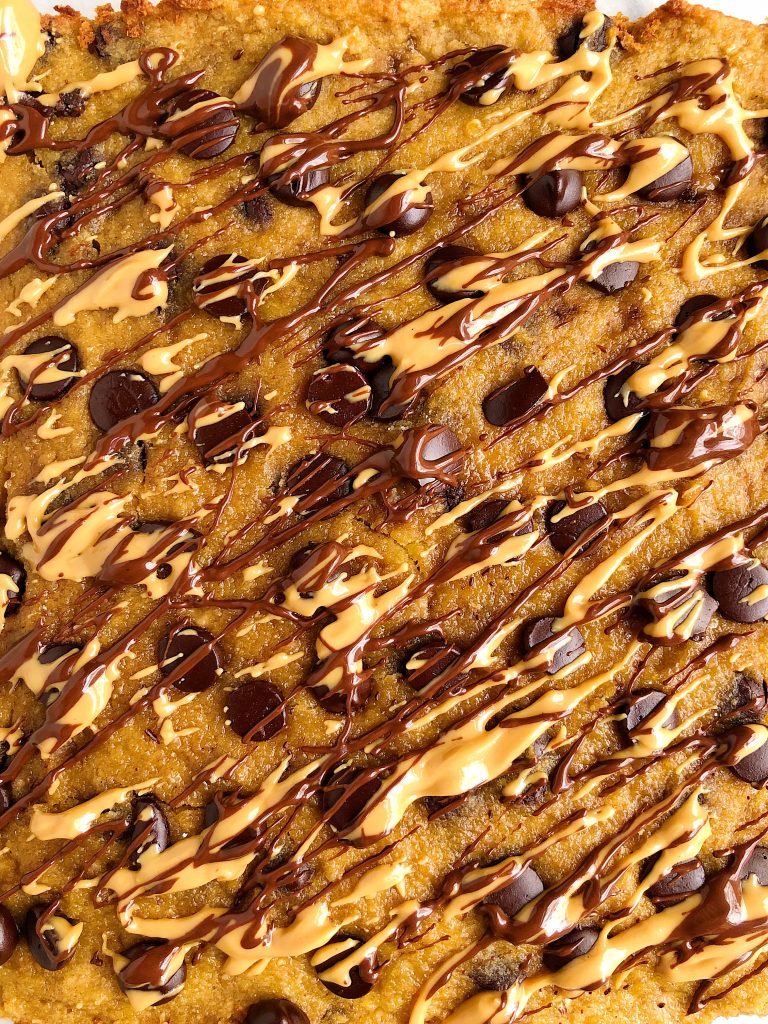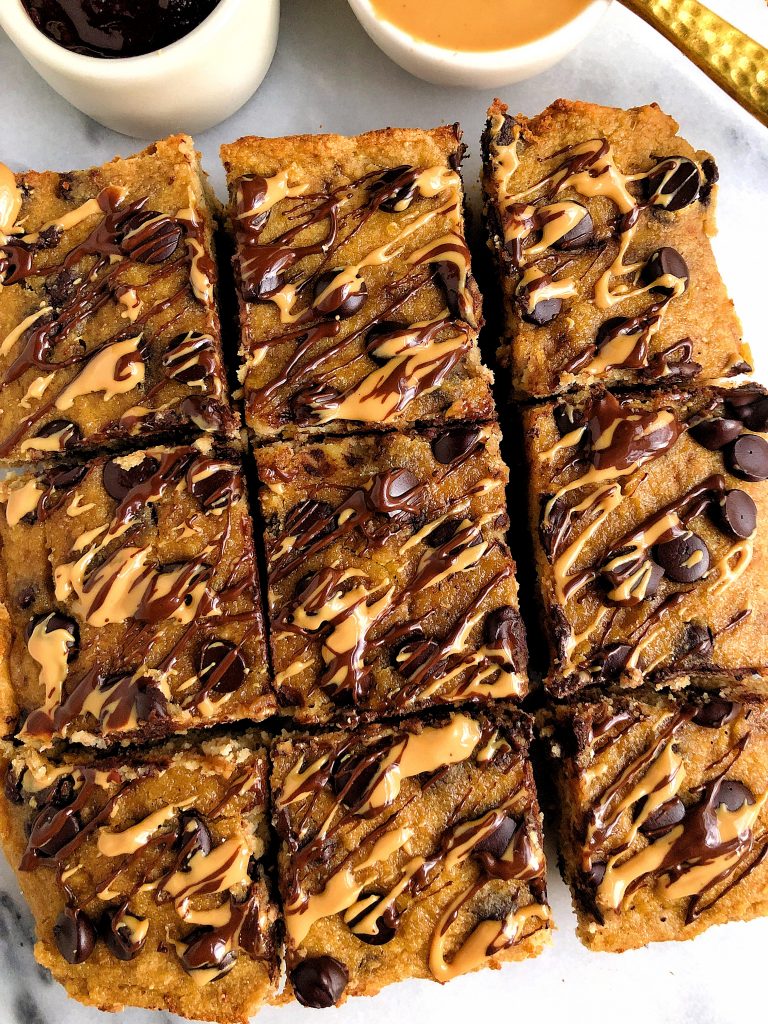 Print
Banana-Sweetened Paleo Breakfast Cake (gluten-free)
Banana-Sweetened Paleo Breakfast Cake made with ingredients like almond flour, nut butter and no added sugar besides banana!
Prep Time:

5 mins

Cook Time:

30 mins

Total Time:

35 minutes
Instructions
Preheat oven to 350 degrees and grease an 8×8 baking dish or line with parchment paper
In a medium bowl, mix together the mashed banana, creamy nut butter, eggs and vanilla extract until creamy and well combined (I used a hand mixer but you can use a large spoon or spatula)
Add in the almond flour, tapioca flour, baking powder and cinnamon and mix again until well combined and there are no clumps!
Fold in dark chocolate or cacao nibs if using then pour batter into baking dish and bake for 30 minutes or until cake is full cooked (stick a toothpick in!)
Allow the cake to cool for a few then slice and enjoy
I drizzled some nut butter and melted cacao on top!
Notes
*Store in fridge for 5 days or freezer for 2 months
xx, Rach
Thank you Simply Organic for sponsoring this post! It means so much to me to partner with brands I love and believe in on the blog!