What ingredients you need to make copycat Entenmann's Crumb Cake Donuts:
Make crumb topping:
Melt butter in small sauce pot over low heat, stirring constantly to prevent burning
Add coconut sugar and stir until smooth
Mix in flour and cinnamon, stirring occasionally while cooking on low heat
Once mixture is crumbly with some chunks, remove from heat and set aside
Prepare the donuts:
Preheat oven to 350 degrees F and grease a silicone donut pan well and add to baking sheet
Whisk together the oil, yogurt, milk, egg and vanilla until smooth
Add in flour, baking powder, baking soda and coconut sugar and mix until smooth
Spoon batter into donut pans then add crumb topping on top
Bake in oven for 12-13 minutes then remove from oven and allow to cool completely
Gently remove donuts from donut pan and enjoy!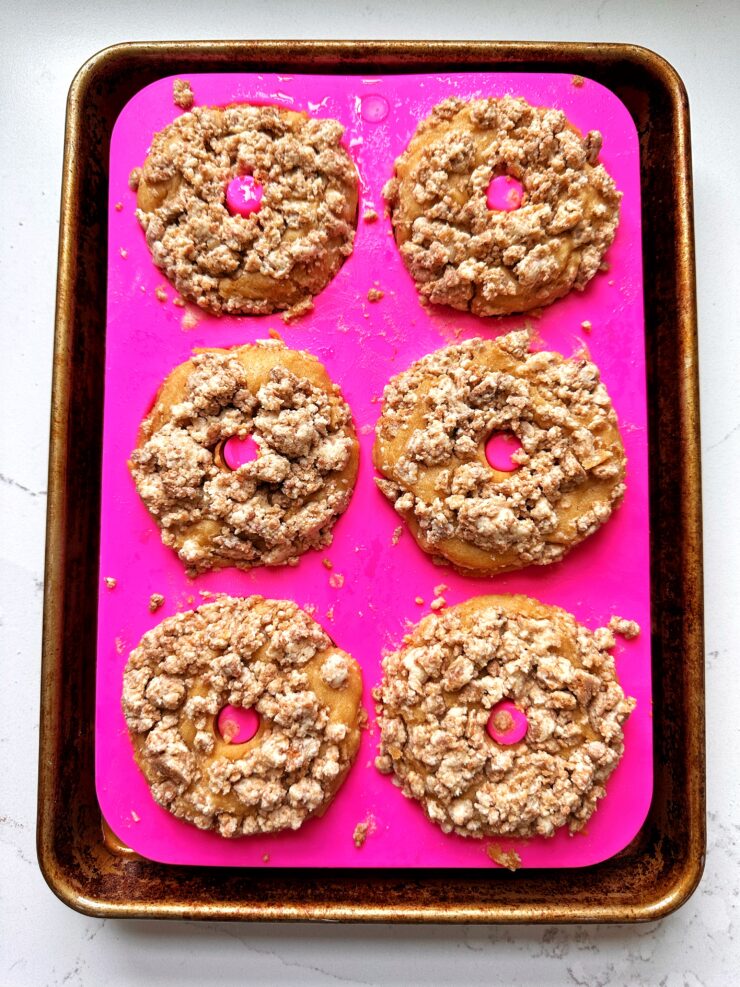 FAQs on making copycat Entenmann's Crumb Cake Donuts:
I don't have a donut pan, help! Not to worry. You can turn these into muffins by adjusting the bake time accordingly. I'd start with 12 minutes then keep an eye on them. Same instructions otherwise.
My donut pan isn't silicone, can I use it? So I recommend a silicone donut pan here over another because it's 100x easier to get the donuts out of the pan then. You can easily pop them out without ruining the crumb topping.
I'm not gluten-free, can I use another flour? You can sub regular all purpose flour for the gf flour.
Can I air fry these donuts? I haven't tried but I don't recommend. You want to bake them, not fry so I'd follow directions below.
Can I add a glaze on top? Feel free to add some powdered sugar or a glaze of sorts if you want. I love them as is but totally your call.
What is the best way to store these? Airtight container for 5 days or freezer for 2 months.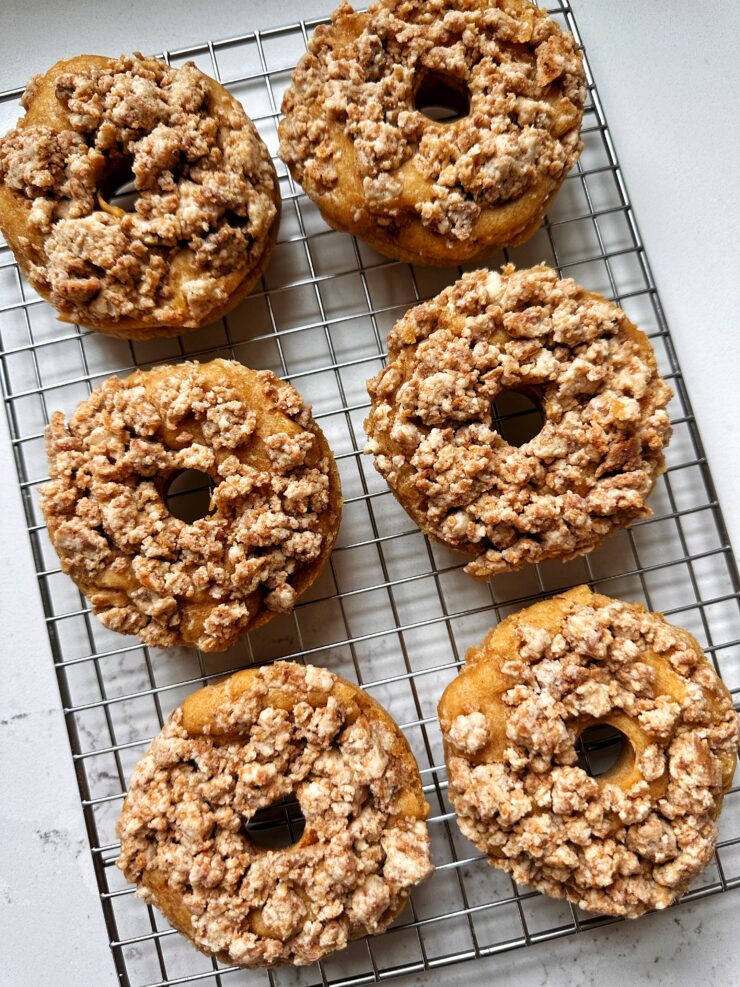 A few other delicious gluten-free crumb cakes to enjoy:
INSANE Blueberry Crumb Cake Pancake Skillet!
Print