Easy Canned Tuna Tacos with Scallion Crema for an easy gluten + dairy-free recipe!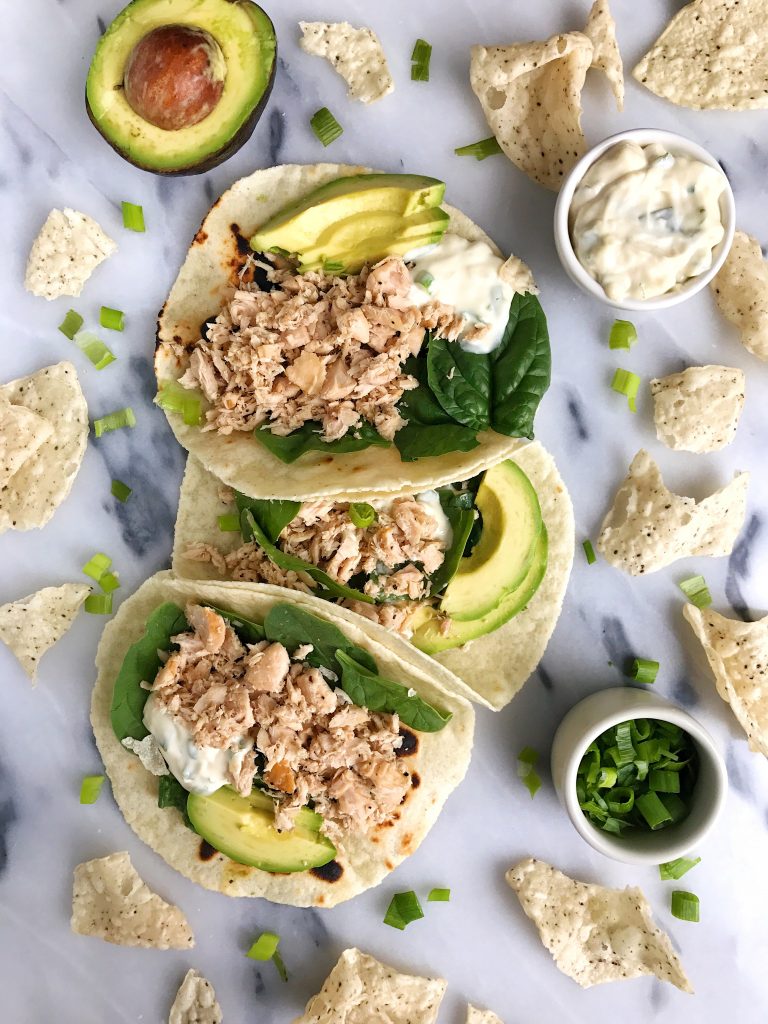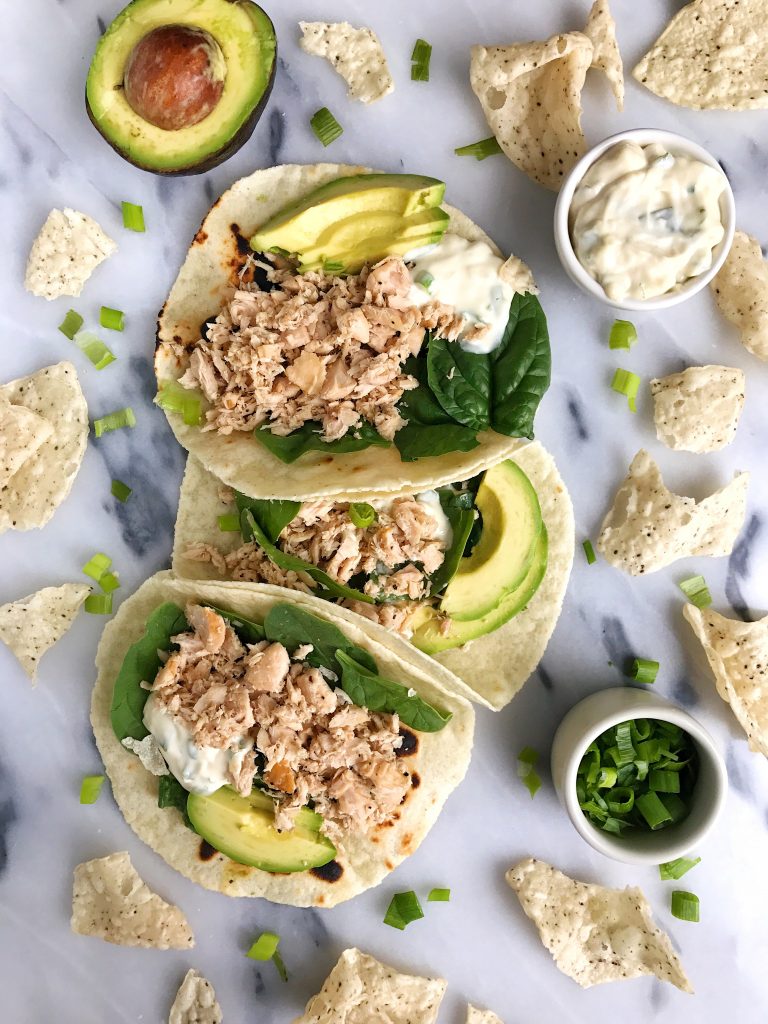 You walk in the door. You are starving. It is lunch or dinner time and you have little to no food prepped. You finished all your eggs (usually my go-to too) and now what?
These Easy Canned Tuna Tacos with Scallion Crema are calling your name! They are made with minimal ingredients you likely have in your kitchen/fridge already and only take a few minutes to whip up! I have been making them a lot over the past few weeks since things have been a little hectic over here. All great and hectic in a good way, but busy nonetheless.
Safe Catch Foods is an absolute staple in our pantry and is something both Jord and I both like to eat. We love all of the varieties but the wild albacore tuna is my usually go-to. I love Safe Catch tuna because it is premium hand cut and slow cooked tuna with the lowest mercury level! All of their tuna is tested and it is always great quality and has delicious taste.
These tacos are a bit unconventional as you quick pan fry the tuna to "crisp" it on the stove to cook it a bit. I personally loved preparing the tuna this way but if you prefer to eat the tacos with the tuna from the can, that works too!
I added this simple scallion crema to the mix and it was so delicious with the tuna! I hope you guys love.
WHAT YOU NEED
Safe Catch Foods Wild Albacore Tuna
Avocado oil
Tortillas
Scallion
Cilantro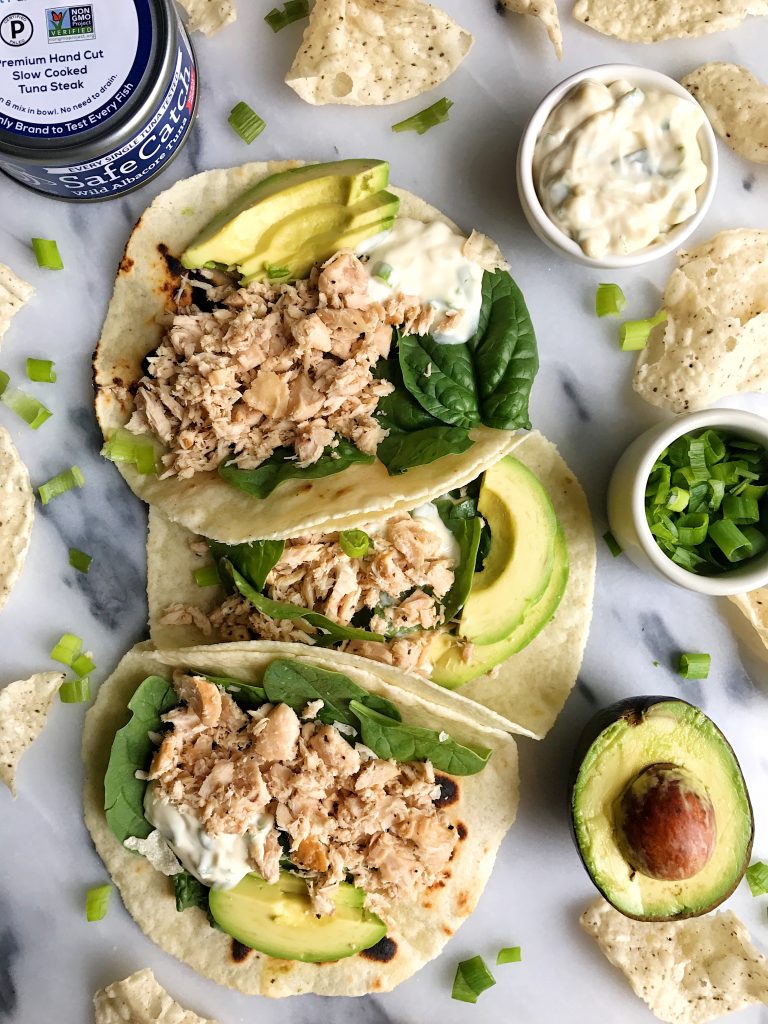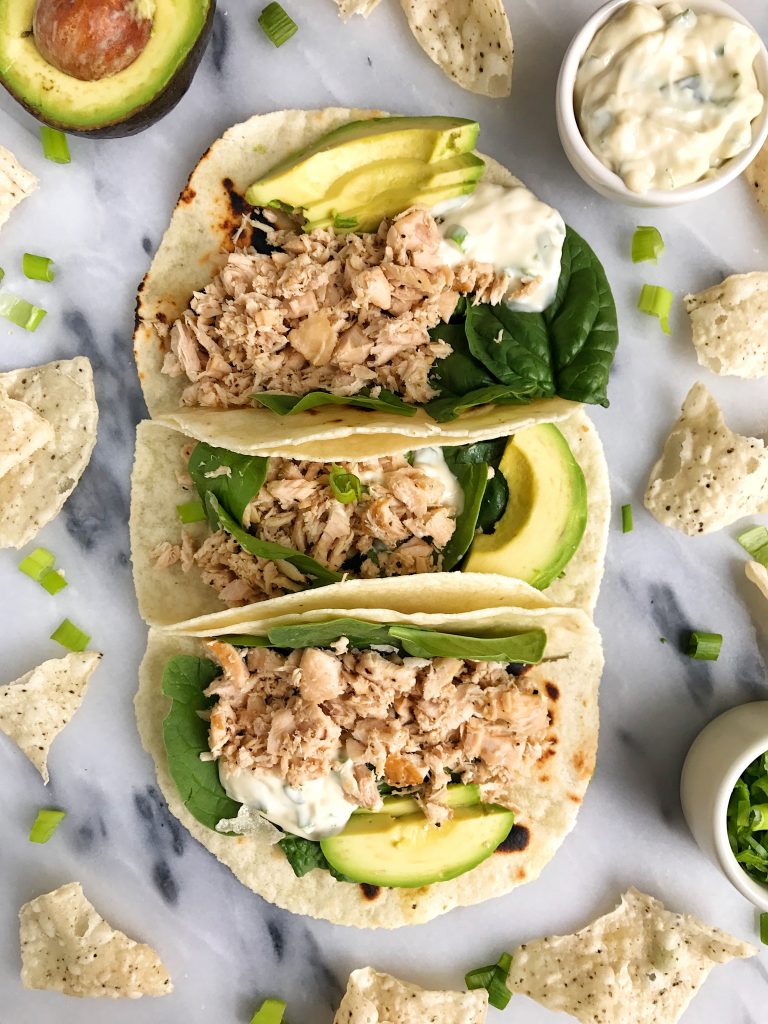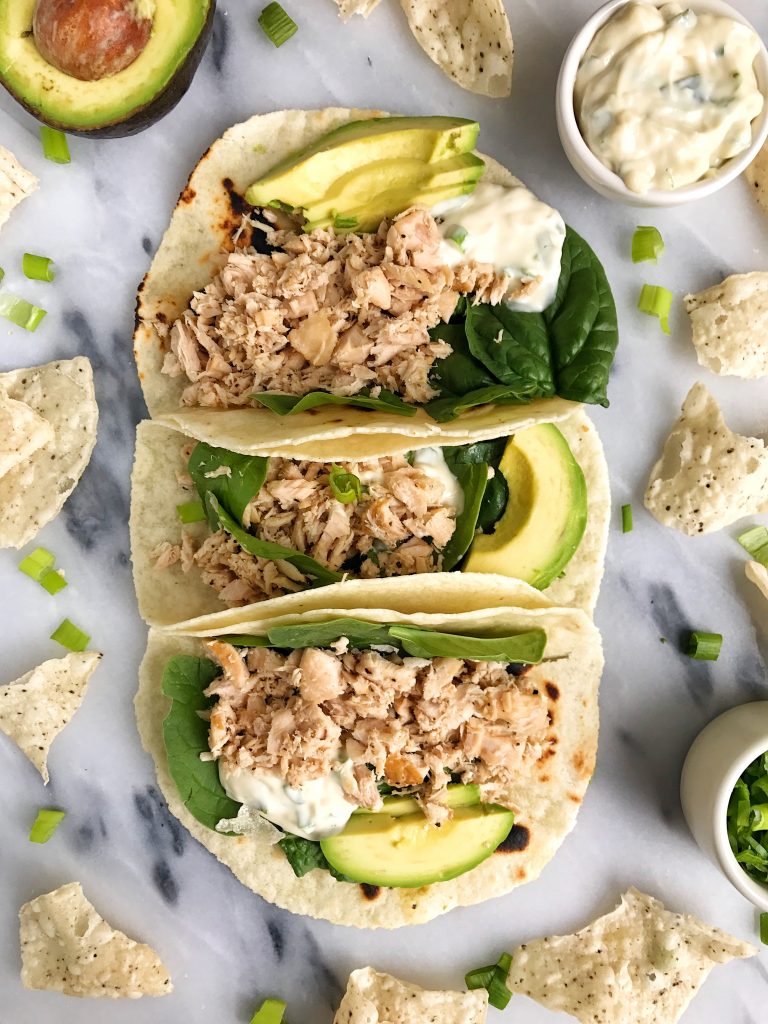 Print
Easy Canned Tuna Tacos with Scallion Crema
Prep Time:

5 mins

Cook Time:

5 mins

Total Time:

10 mins
1/4 cup

avocado oil mayonnaise

1 teaspoon

lemon (or lime juice, preferably fresh-squeezed)

1/4 cup

chopped scallion

1 teaspoon

avocado oil

1

can (8 ounces) of tuna (well drained)

4

tortillas of choice (see above for what I use)
Instructions
Mix together the mayonnaise, scallion and lemon or lime juice and set the scallion crema aside
Heat oil in a small pan and sautee the tuna, stirring often, until tuna is heated through and very slightly browned, then take pan off the heat.
Heat a griddle over high heat and place the tortillas on it, heat the tortillas, turning once or twice in the process, until they are warmed up
Place ¼ of the tuna mixture onto each tortilla, then top each with greens, scallion crema and avocado!
Author:
Category:

grain-free, dairy-free, gluten-free

Cuisine:

lunch, dinner, tacos
xx, Rach
Thank you Safe Catch Foods for sponsoring this post. It means so much to me to work with brands that I love and who support rachLmansfield!