Ezra's Baby Nursery Reveal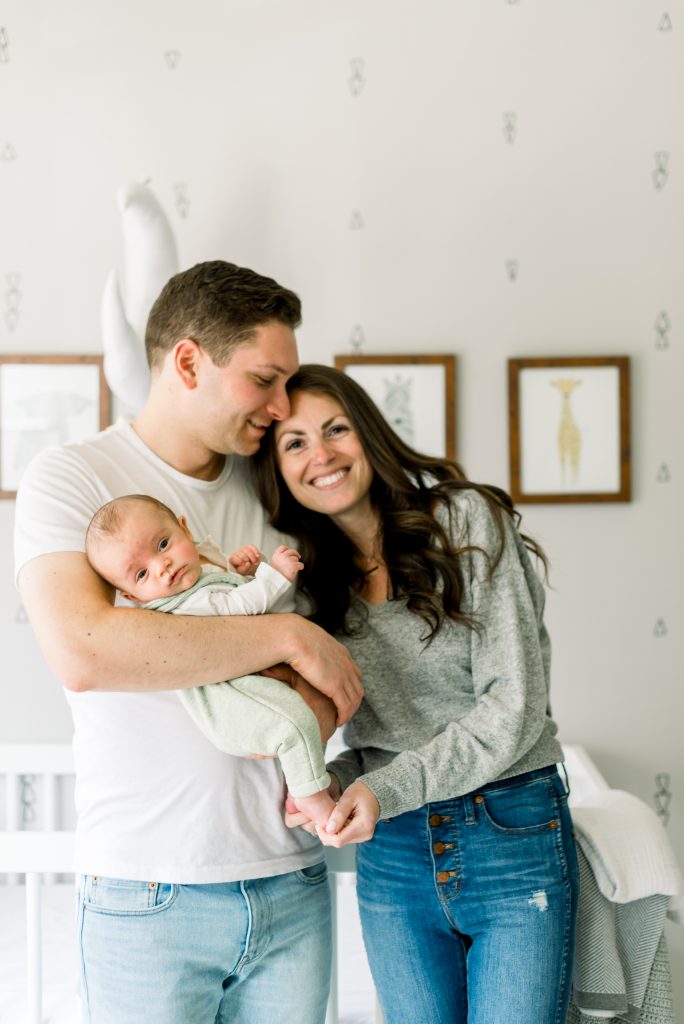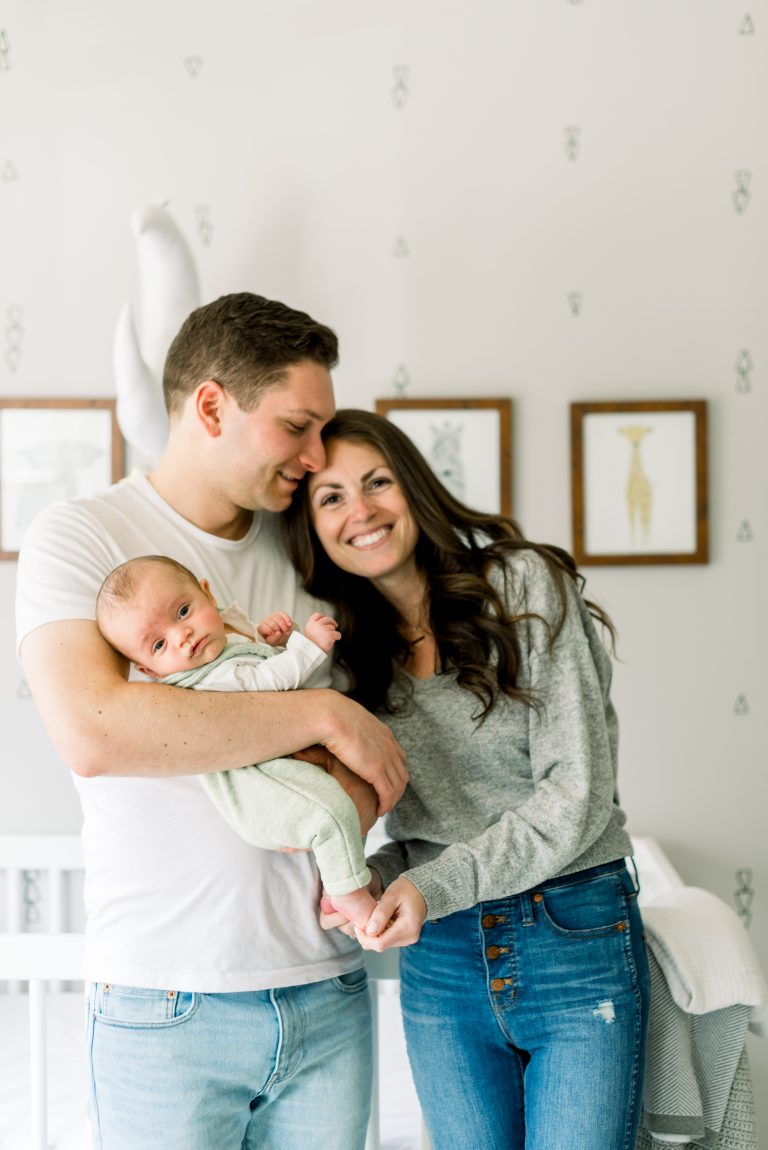 Call me crazy but within days of finding out we were pregnant with Ezra, I was already starting to plan what his room would look like.
I envisioned something very minimal and gender neutral, with similar tones from the rest of our apartment. I sound like a designer here, which is somewhat comical because I couldn't be further from it, but it was so fun putting Ezra's room together. We wanted something that was both aesthetically pleasing but also very simple and can be a room Ezra can grow into. Nothing too babyish besides the obvious crib and changing table.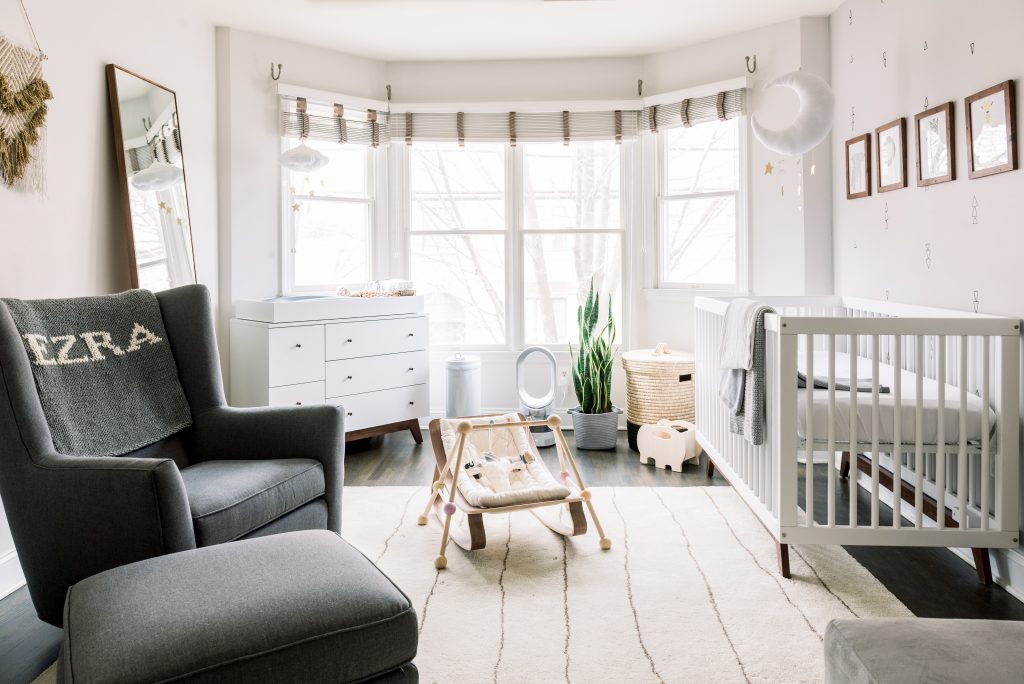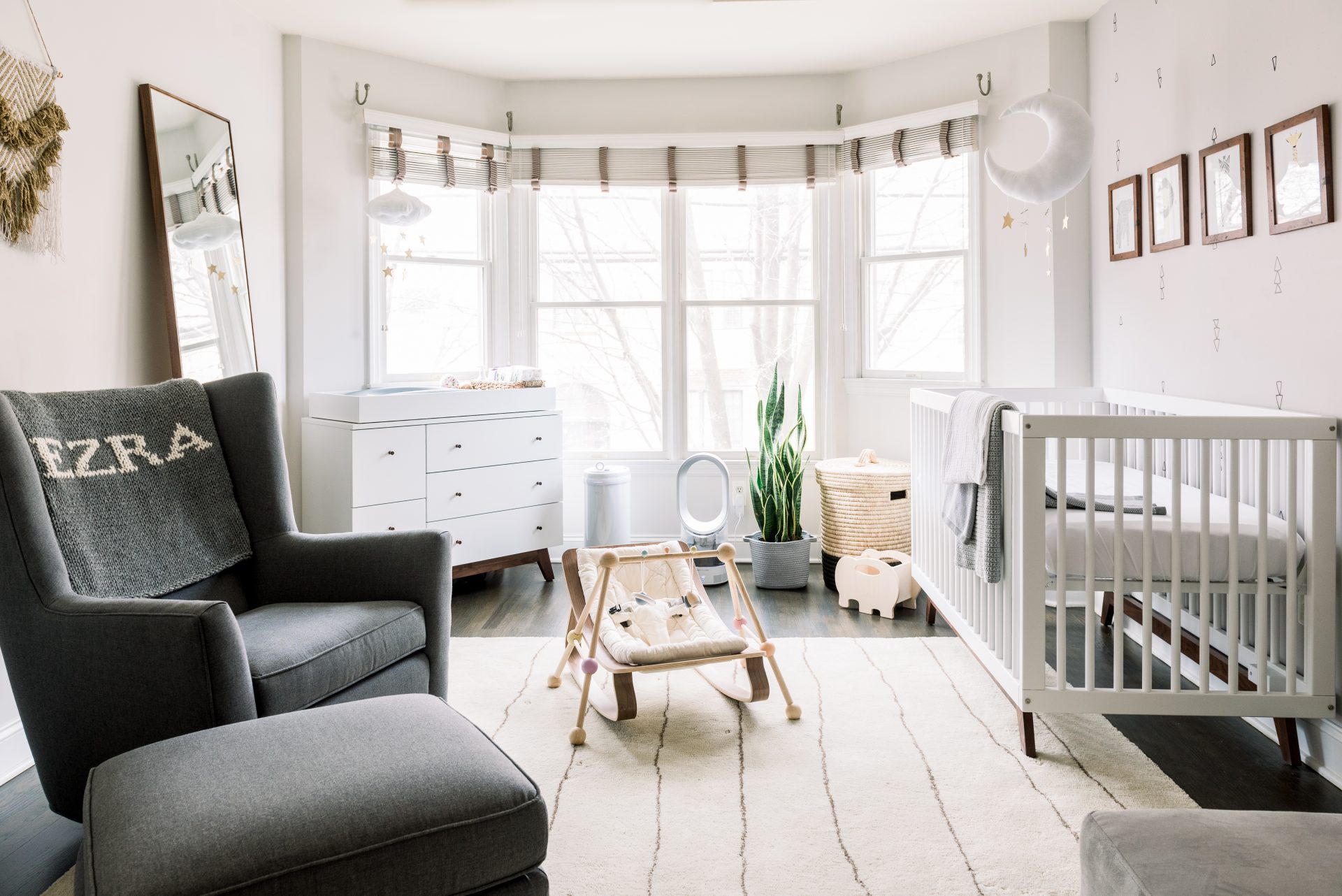 You guys know we have all Room & Board furniture in our living and dining room and I have been really impressed with the quality of it over the past couple years. Living in a small space, you use the same furniture frequently and everything has stayed in great condition. Including the dining table, which doubles as my work desk too.
I was swooning over the baby options Room & Board offered and immediately fell in love with the simplicity of the Flynn product line. They are all handcrafted in New York by El Greco Woodworking, one of the few U.S. family-owned crib markers and they have a non-toxic finish. The products are free or lead, phthalates and formaldehyde and they are GREENGUARD Gold certified. Shocker, I know. I of course picked out the most organic crib – but I didn't even know until we were placing the order! This video is amazing and shares more of El Greco's story.
We ordered the the Flynn Crib, changing tray and the five and six-drawer dressers. We also have the Flynn crib toddler bed Flynn Crib Toddler Bed Conversion Rail that we can use when the time comes for Ezra. He will be able to use this bed for much longer than I thought, which is amazing! We chose to get the crib in white with a walnut base since we have darker floors, but they have many options. And even some fun colorful ones you can do for the base to spice things up.
In addition to the furniture itself, Ezra's room is pretty much Room & Board from floor to ceiling. Seriously though..even his rug and ceiling fan. The Channel Rug is one of my favorite parts of the room. It brightens up the darker floors and helps the room pop a bit rather than having a darker rug. The mirror you see me posting selfies from in his room (no shame) is the Hudson Leaning Mirror. It is very accurate as well (you know that is important when mirror shopping!).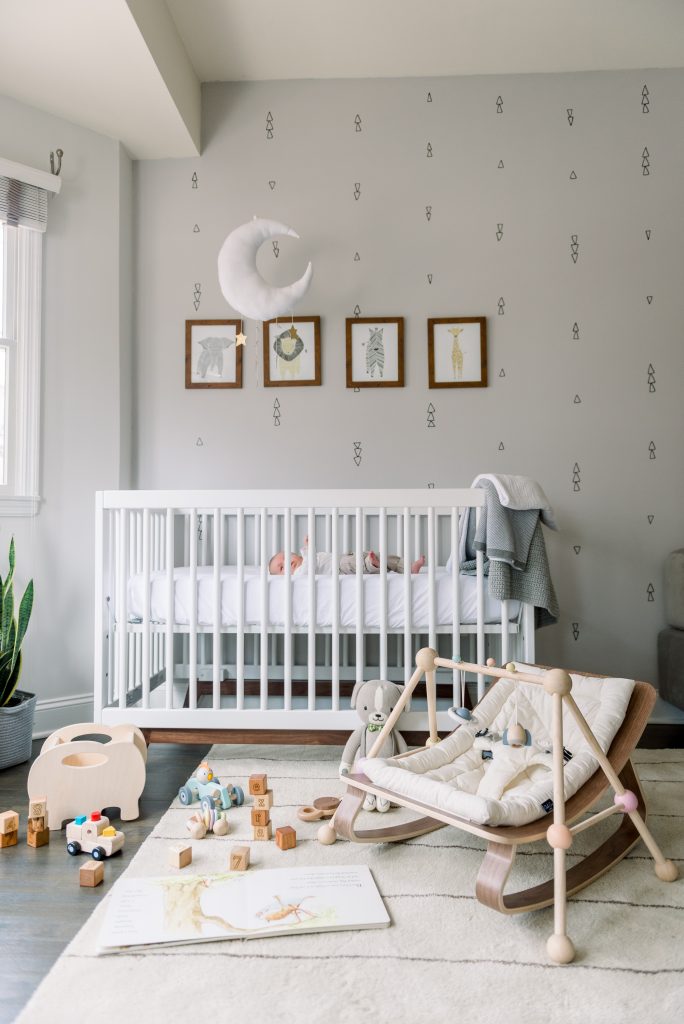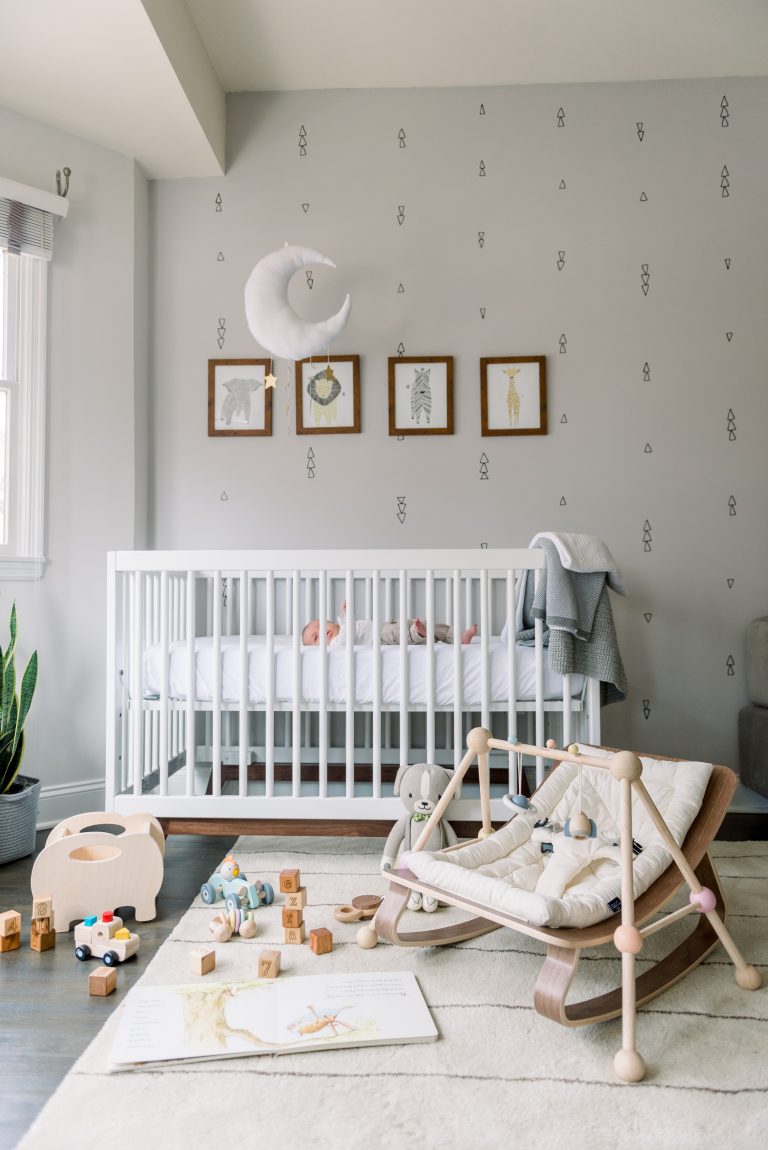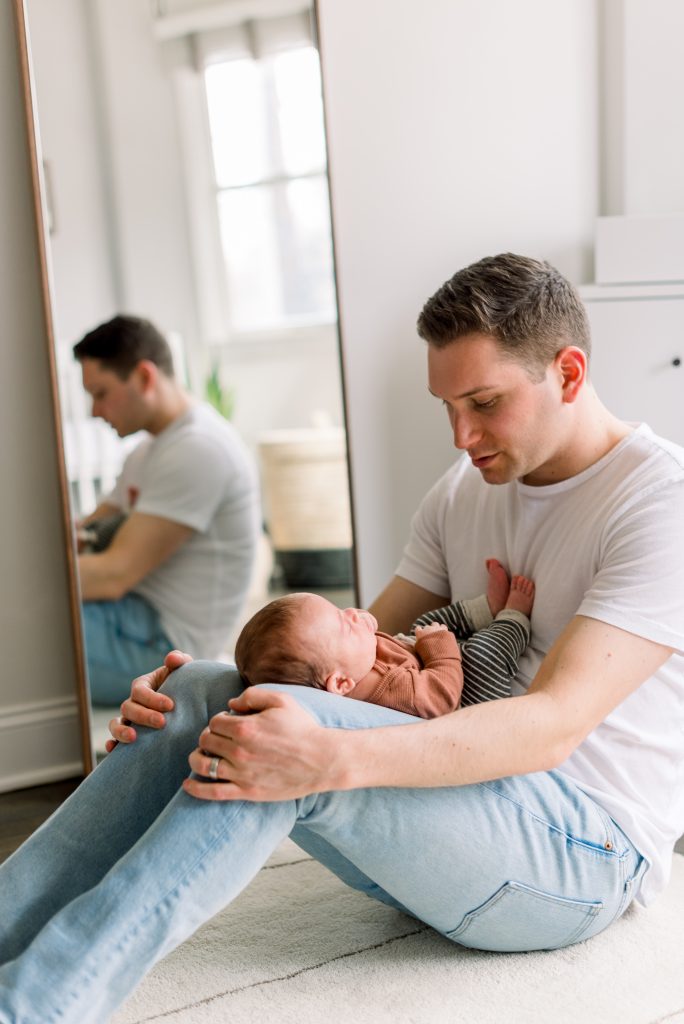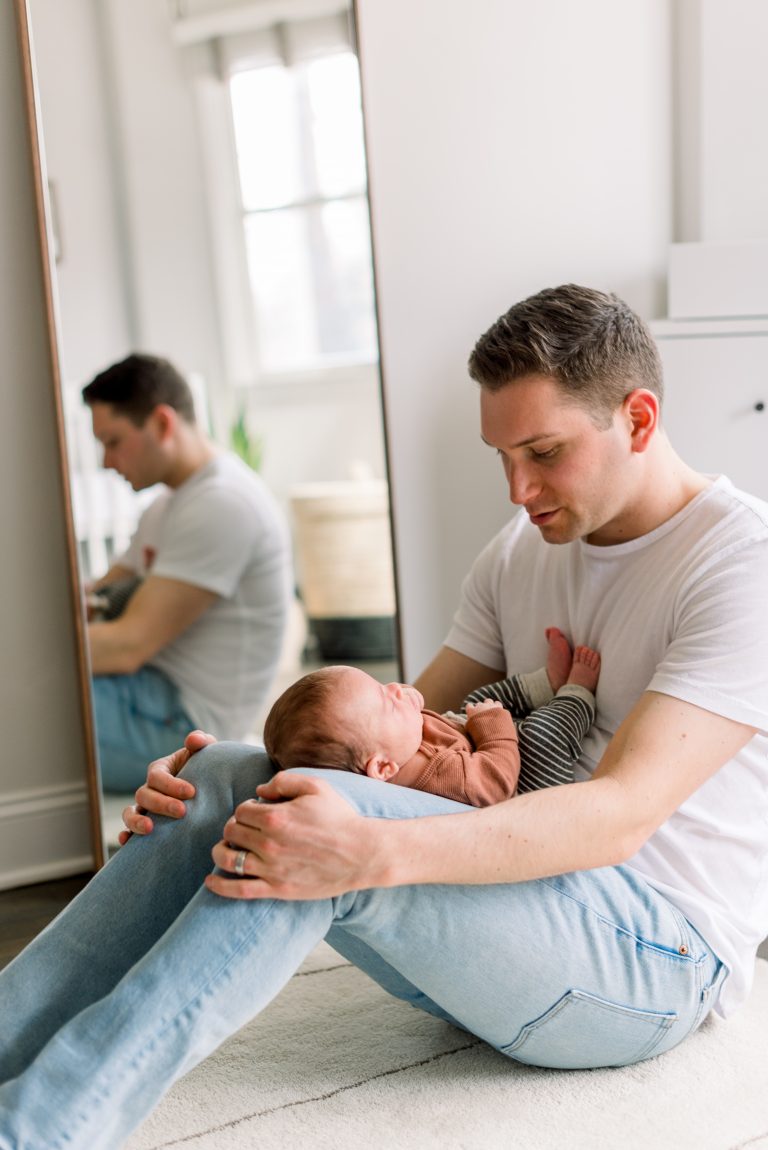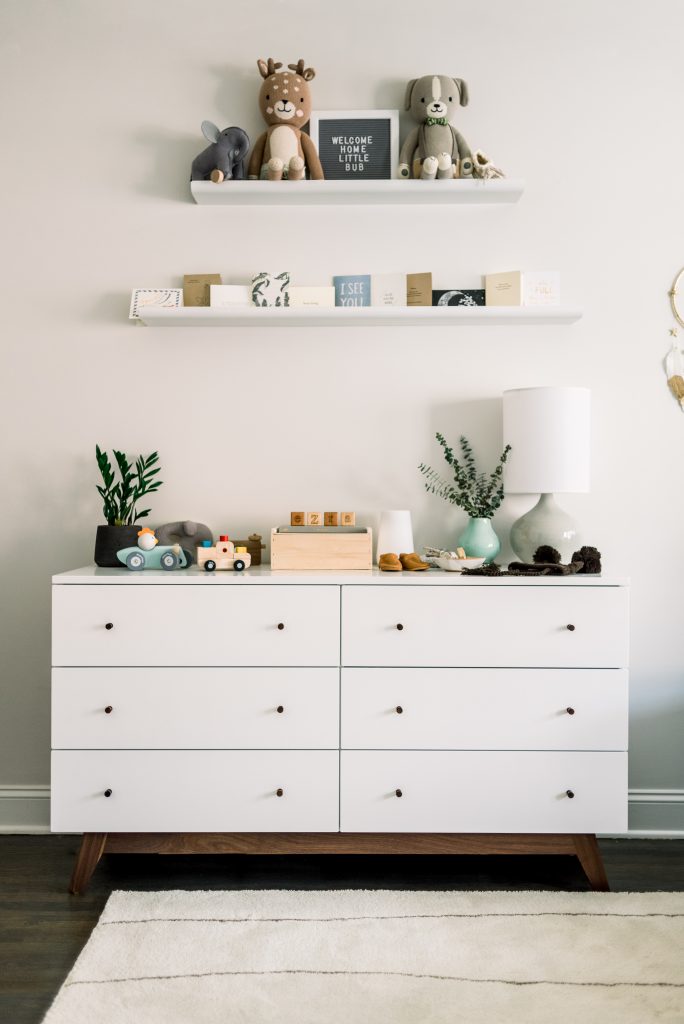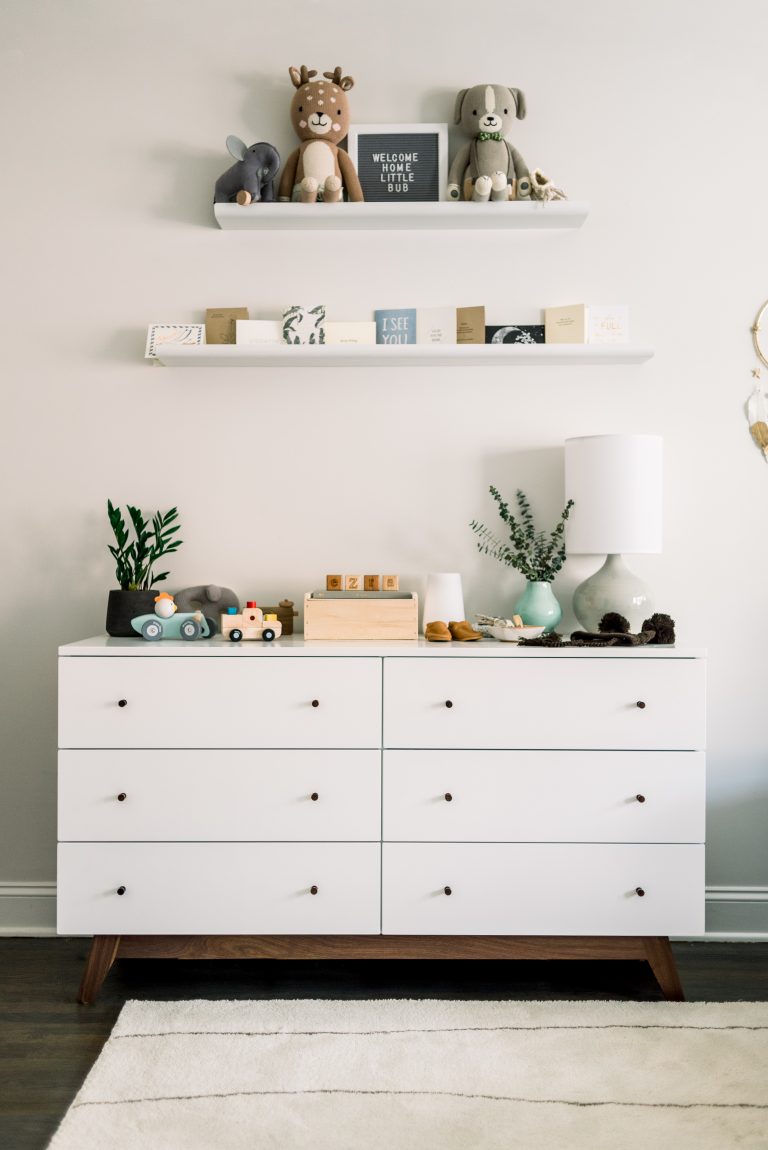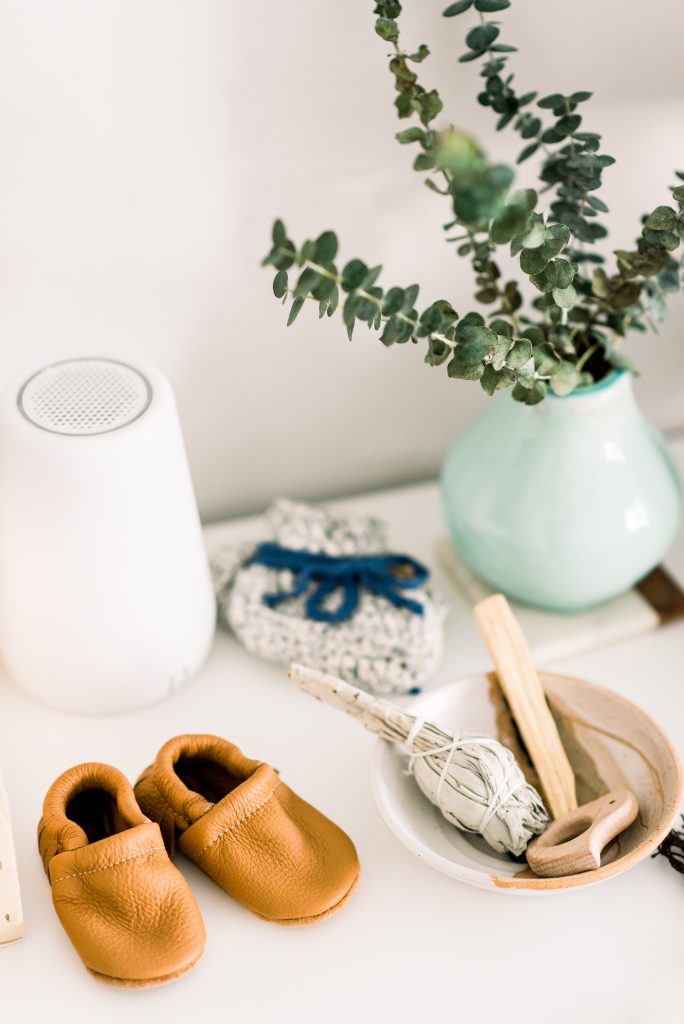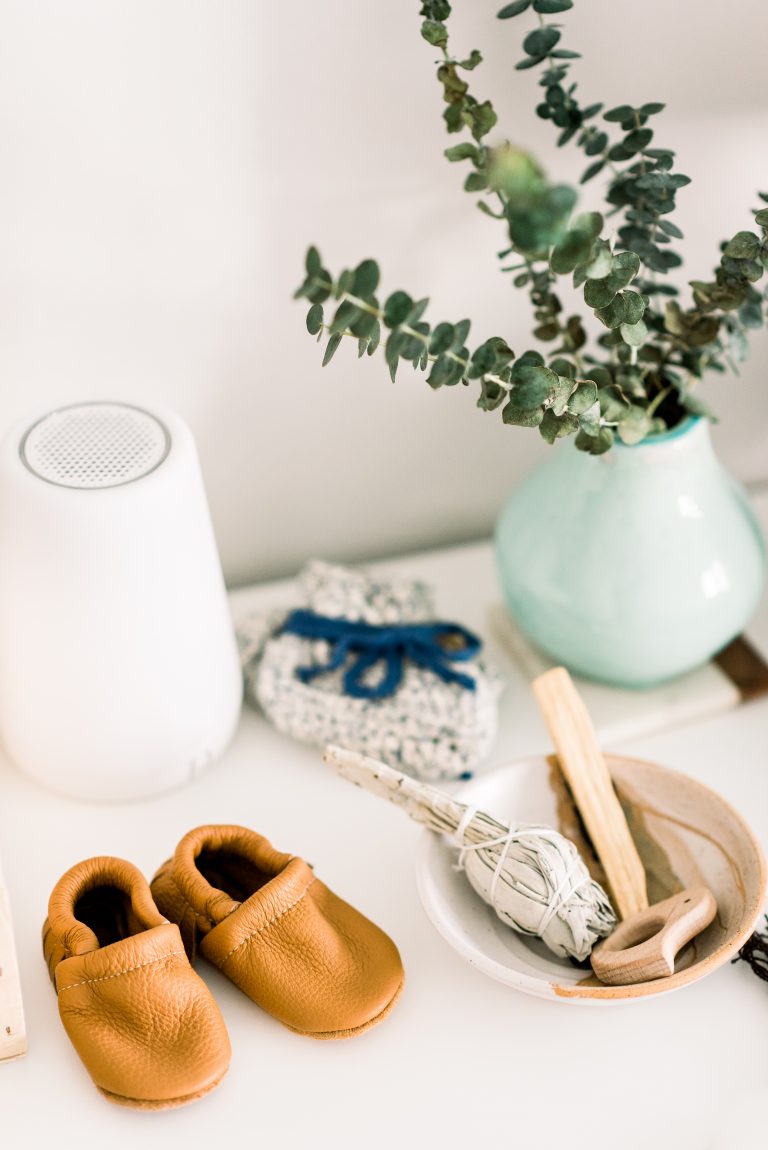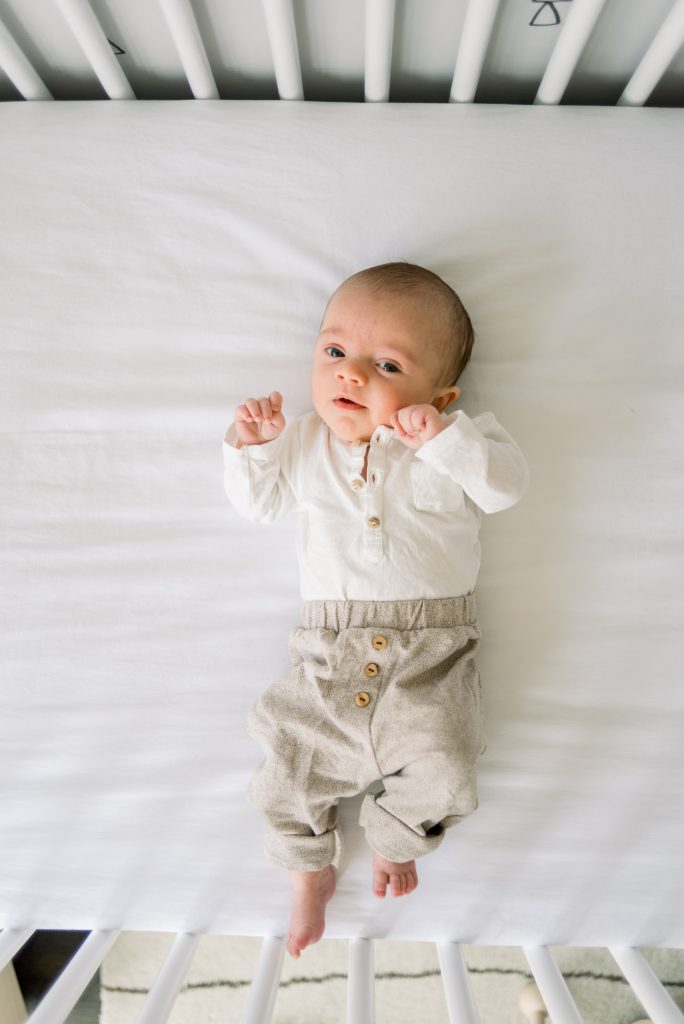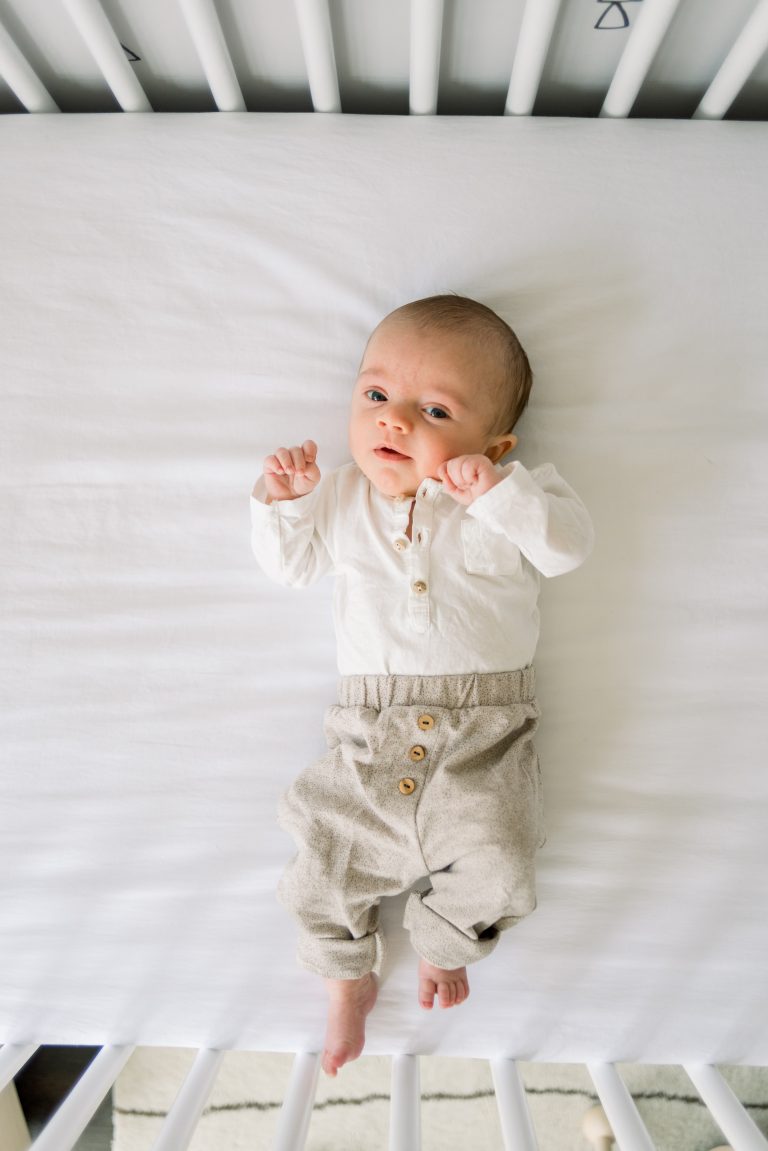 Now let's chat about the Wren Swivel Glider and Ottoman and the Simone Table Lamp. Jordan and I spend a ton of time sitting on that chair. Whether it is nursing Ezra or rocking him to sleep, that cushion gets a lot of tush time and we use the lamp when we need some extra light at night to feed and change him. We ordered the glider and ottoman in canvas slate, which brings in some of the grey tones from other parts of the house. Plus Ezra's room is painted a light grey as well (with cute little decals on one wall – it's not wallpaper!). The chair helps the tedious nighttime rocking a bit easier, I must say.
Instead of traditional baby-like decor, I wanted to hang shelves with some inspirational cards on them. This is one of my favorite parts of his room. I have been collecting these cards for a couple of years and some are also notes from friends who wrote welcome cards to our little Ez. My other favorite decor in his room is the Surjo Lidded Basket next to the snake plant that stores some of his toys in it. Instead of looking at them all the time (drives me crazy!), we try to put as many away in his closet and also in this basket. Once his toys start to be a bit too large, we will use this for his laundry hamper. It adds a bit of texture to the space as well as some nude and black tones.
I share a bit more on some of my other favorite parts of Ezra's room in this blog post with you guys!
xx, Rach
Thank you Room & Board for generously furnishing Ezra's room. We are truly obsessed with your furniture and are so grateful to partner with you guys!