Gluten-free Lactation Chocolate Chip Banana Bread made with wholesome and healthy ingredients to boost any mama's milk supply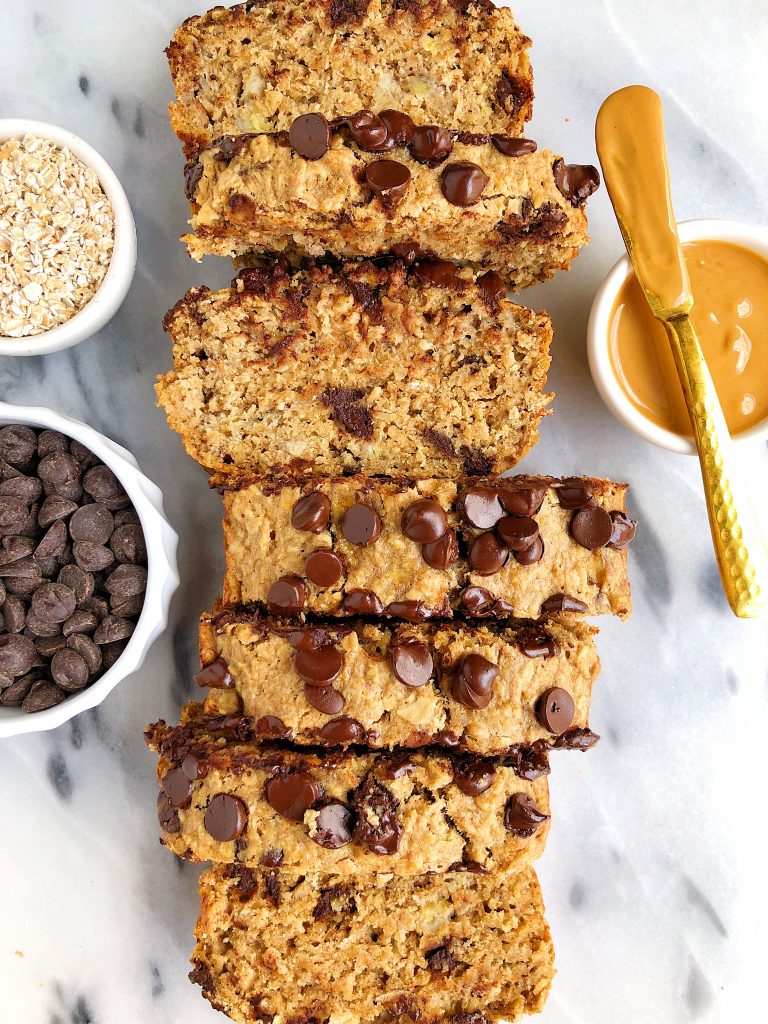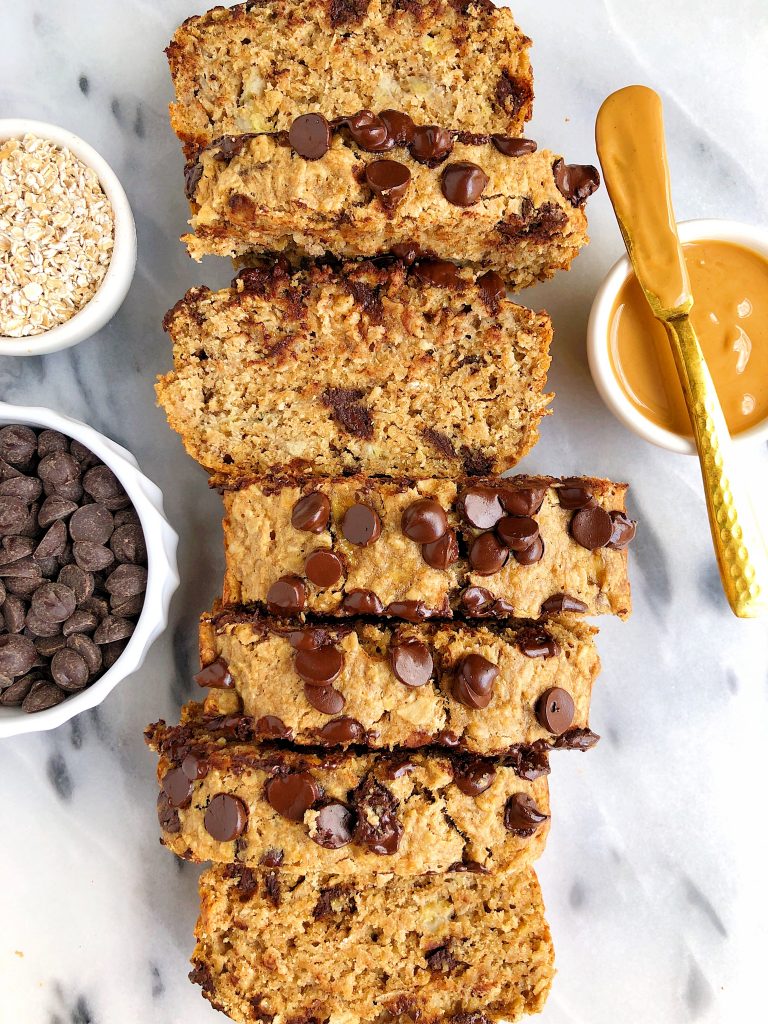 For all my mama friends, you guys are going to go crazy over this banana bread.
And for anyone who just loves banana bread, you can still make and enjoy this recipe too – I promise it is for everyone!
It goes without saying that I love sharing banana bread recipes on the blog. We have everything from vegan and paleo ones, to nut free, to cinnamon roll banana breads. Oh and don't forget the banana bread oatmeal bake. There are oh so many recipes that are created purely based off my love for banana bread.
But today we are merging two things I am passionate about in life: banana bread and breastfeeding.
The best healthy gluten-free lactation BANANA BREAD!
This Gluten-free Lactation Chocolate Chip Banana Bread is made with ingredients to help support a healthy milk supply. I use foods like sprouted rolled oats, which are said to help mama's supply. Plus they are even filled with fiber! I also add in a product that I am so passionate about – Majka.
You have seen me posting about Majka's products (specifically their bites) over on Instagram a lot over the past couple of months. I truly am so impressed with the products they create and seeing how much they have helped my supply makes them such a huge part of my daily eats right now. I usually find products like these gimmicky and don't buy into the whole thing. But I can confidently say, these work for me. I cannot say they will work for every mama but they're so worth a try you guys!
Majka is derived from the Bosnian translation of mother. The two founders are so passionate about helping mamas have the best breastfeeding journey. They make products to help make this time as easy as possible. Plus you can easily incorporate them into your everyday life.
What makes this protein powder good for lactation?
Today we are talking about their Nourishing Lactation Protein Powder. It has ingredients to provide the nutrition both the mom and child need. And they use ingredients in them that you wouldn't be getting from many other foods to help support healthy lactation. Their powder doesn't have any whey proteins, synthetics or artificial anything. It is also non-gmo, dairy and soy-free.
The powder has a mix of their protein blend, lactation blend, greens blend and fruit blend (click here for full ingredients). Items like organic barley, fennel seeds and fenugreek seed. I find it very easy to digest and you can bake with it or even blend it up in a smoothie or just mix it into nut milk.
Hope you guys fall just as in love with Majka as I have and enjoy this new and yummy banana bread. I shared some with Jord and my parents (who obviously aren't breastfeeding) so no worries about sharing this anyone.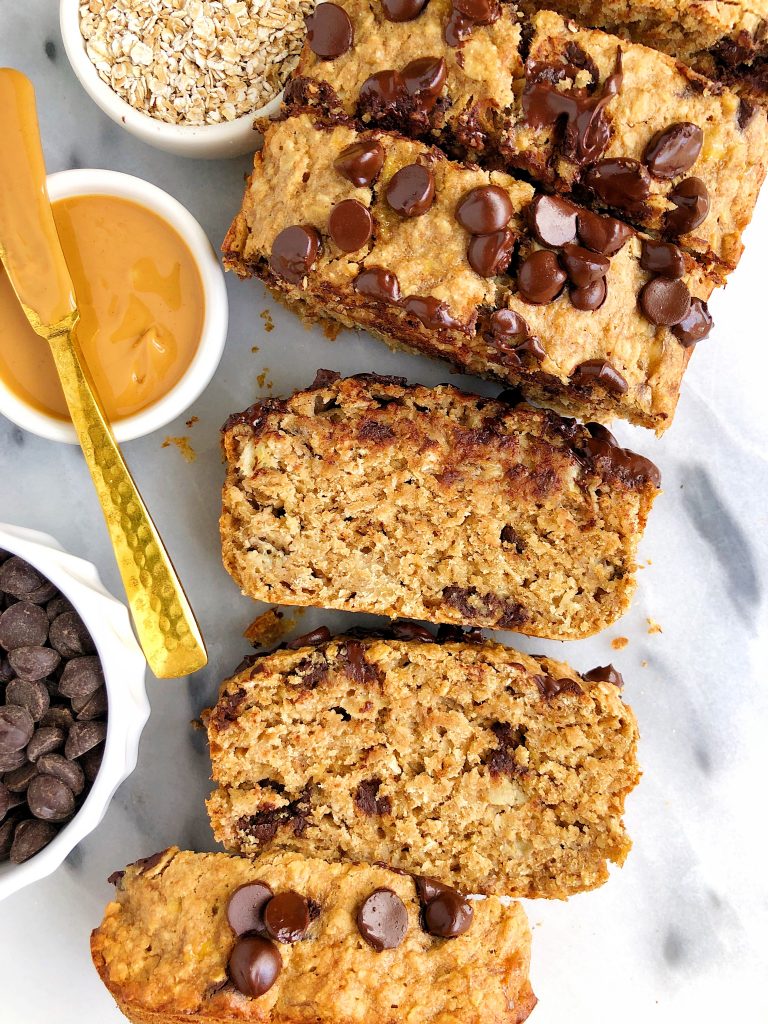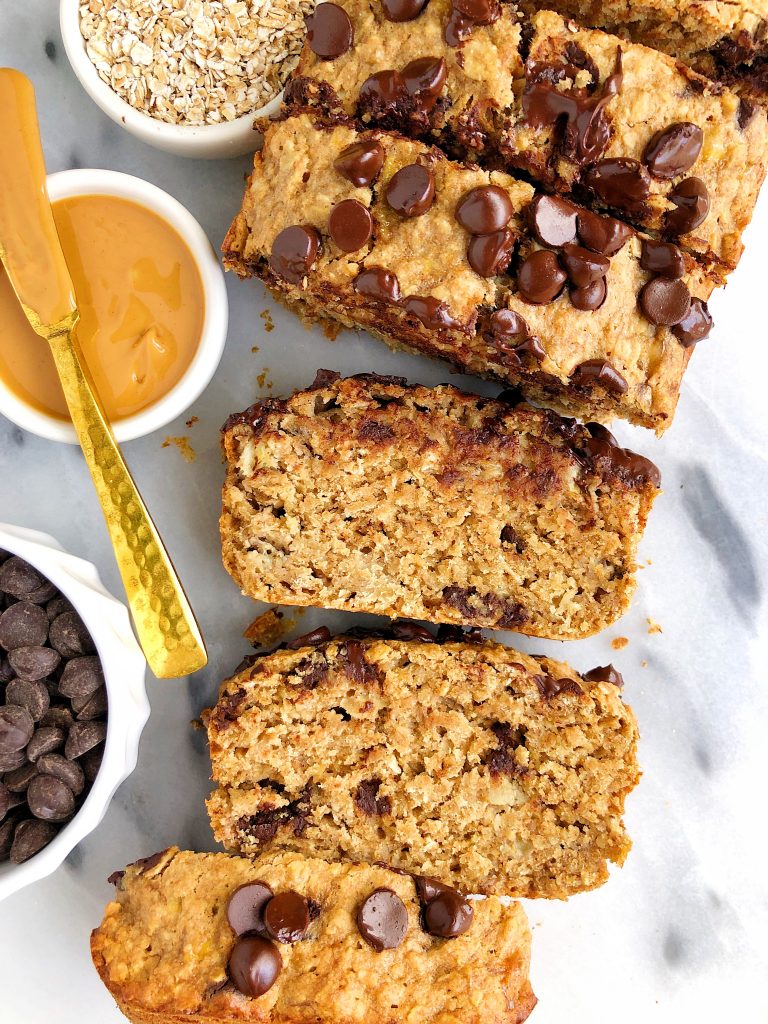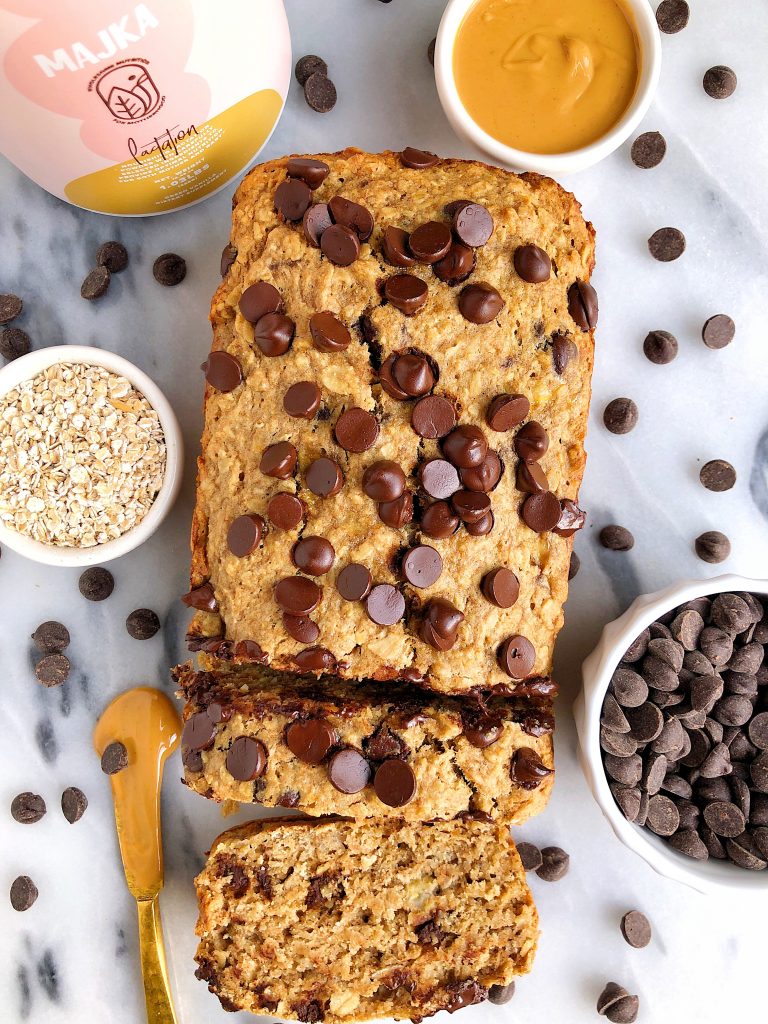 Print
Gluten-free Lactation Chocolate Chip Banana Bread
Gluten-free Lactation Chocolate Chip Banana Bread made with wholesome and healthy ingredients for all mama's milk supply! Nut-free and dairy-free.
Prep Time:

5 mins

Cook Time:

45 mins

Total Time:

50 minutes
1 cup

mashed banana (about

3

medium bananas)

2

pasture-raised eggs (or sub

2

flax eggs)

2 teaspoons

vanilla extract

1/4 cup

liquid coconut oil

1/4 cup

coconut sugar

1/4 cup

ground flaxseed

1 1/2 cup

gluten-free sprouted rolled oats

1 cup

gluten-free oat flour (haven't tested another flour)

4 tablespoons

Majka Lactation Powder (code RACHL for 15% off!)

1 teaspoon

baking powder

1/2 teaspoon

cinnamon

2/3 cup

dark chocolate chips
Instructions
Preheat oven to 350 degrees and grease a bread dish with coconut oil or line with parchment paper
In a large mixing bowl, mix together the mashed banana, eggs, vanilla extract and coconut oil until smooth and creamy
Mix in the coconut sugar, flaxseed, oats, oat flour, Majka Lactation Powder, baking powder and cinnamon and combine well so there are no lumps
Fold in the dark chocolate chips then add the batter to the bread dish
Bake in oven for 40-45 minutes or until you tick toothpick in and it comes out clean
Allow the bread to cool for a few then slice and enjoy!
Notes
*Store on counter for a couple days or in the fridge for 5 days. You can also freeze for a couple months!
**If you are not breastfeeding, this recipe can still be made without the powder. And even if the powder is in it you can share with anyone who isn't breastfeeding!
xx, Rach
Thank you Majka for sponsoring this post and helping my milk supply come in so well for baby Ezra! So incredibly grateful to partner with your brand!