Green Goddess Mac & Cheese made with healthy and simple ingredients including nourishing bone broth, plus there is no dairy or gluten in this dreamy mac & cheese!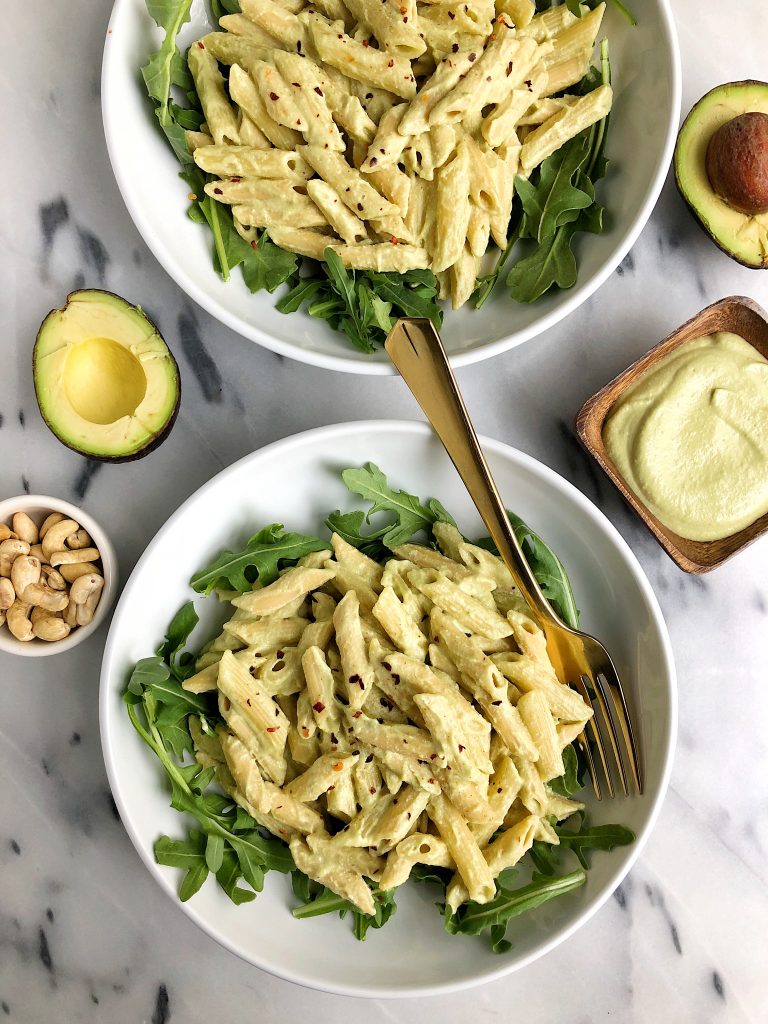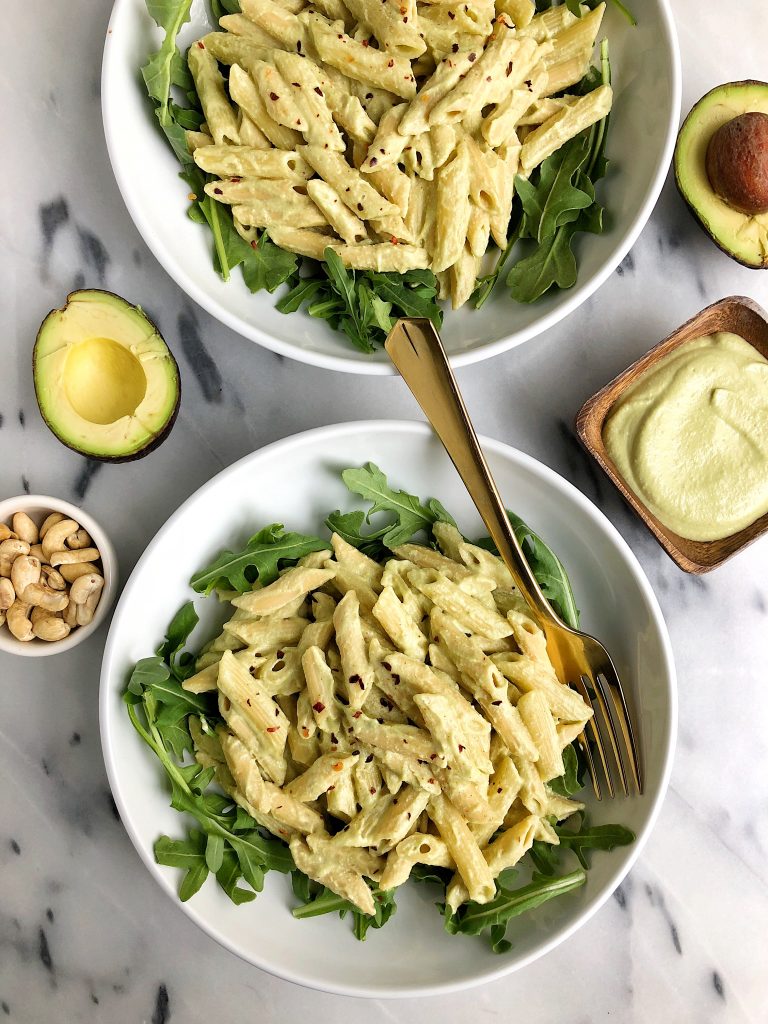 From the girl who doesn't like mac & cheese, I am certainly on some mac & cheese kick over the past few months.
Now don't get all crazy on me, I used to eat Kraft mac & cheese all the time as a kid but I don't really enjoy cheese all that much. Unless we are talking sheep's or goat's milk, I try to stick with my non-dairy alternatives.
After making that 5-ingredient Creamy Squash Pasta, Cauliflower Mac & Cheese and Vegetarian Buffalo Mac & Cheese, I wanted to whip up one that had a bit of a flare to it. Aka something GREEN and delicious and flavorful.
For this dairy-free Green Goddess Mac & Cheese, we are using cashews, ripe avocado, basil leaves, nut milk and Bonafide Provisions Revitalize Drinkable Veggies to create the most flavorful and dreamy sauce. I love that this recipe is ready in less than 15 minutes and is so creamy and satisfying for lunch or dinner. Plus it is filled with healthy fats thanks to the cashews and avocado and some greens from basil and Bonafide Provision's Revitalize Drinkable Veggies.
You have likely see Bonafide's Drinkable Veggies in your local grocery store. For me it is in the beverage section. Unlike their traditional bone broth. which is in the freezer. They have 5 deliciously nourishing flavors and everything is filled with organic veggies and their bone broth. Today we are using the Revitalize flavor that is a blend of spinach, spring pea, lemon, mint, asparagus and their chicken bone broth. The lemon and mint added help with digestion and I love the subtle flavor it adds to the blend.
Bone broth has been a huge part of my daily eats and life ever since I started eating meat again last year. I am biased and love Bonafide Provisions and how they offer a variety of products. If bone broth scares you, definitely try their drinkable veggies first. You can drink them cold or reheat and have as a warm beverage or soup.
Don't forget to tag me in this recipe if you make this Green Goddess Mac & Cheese and share on social!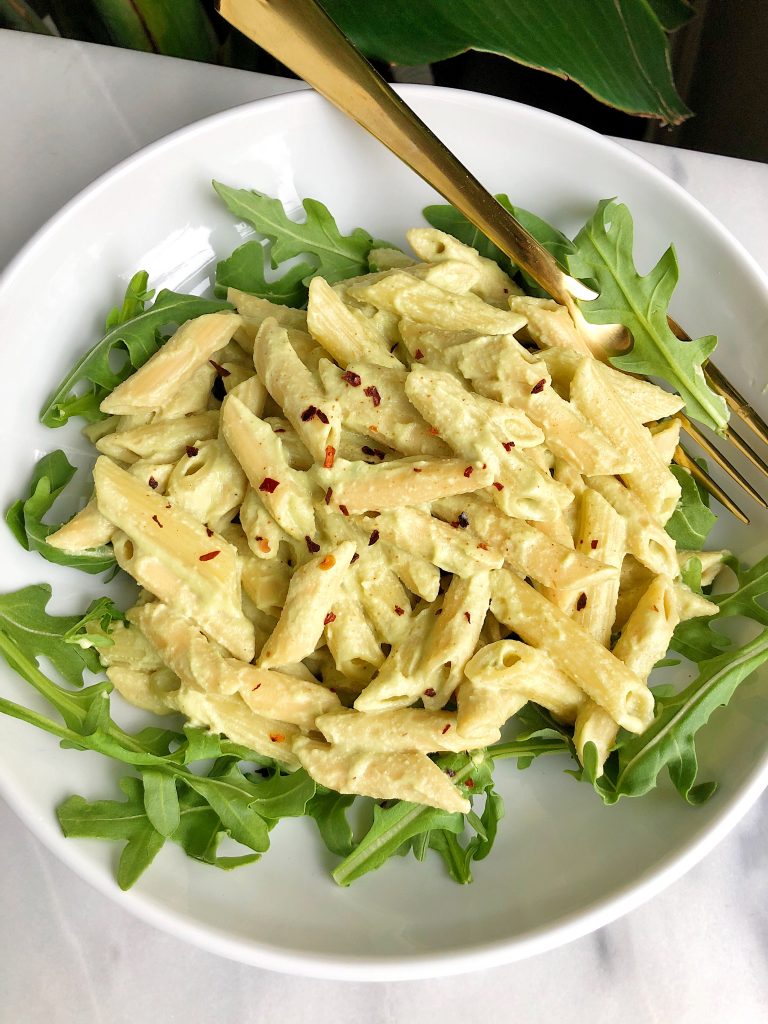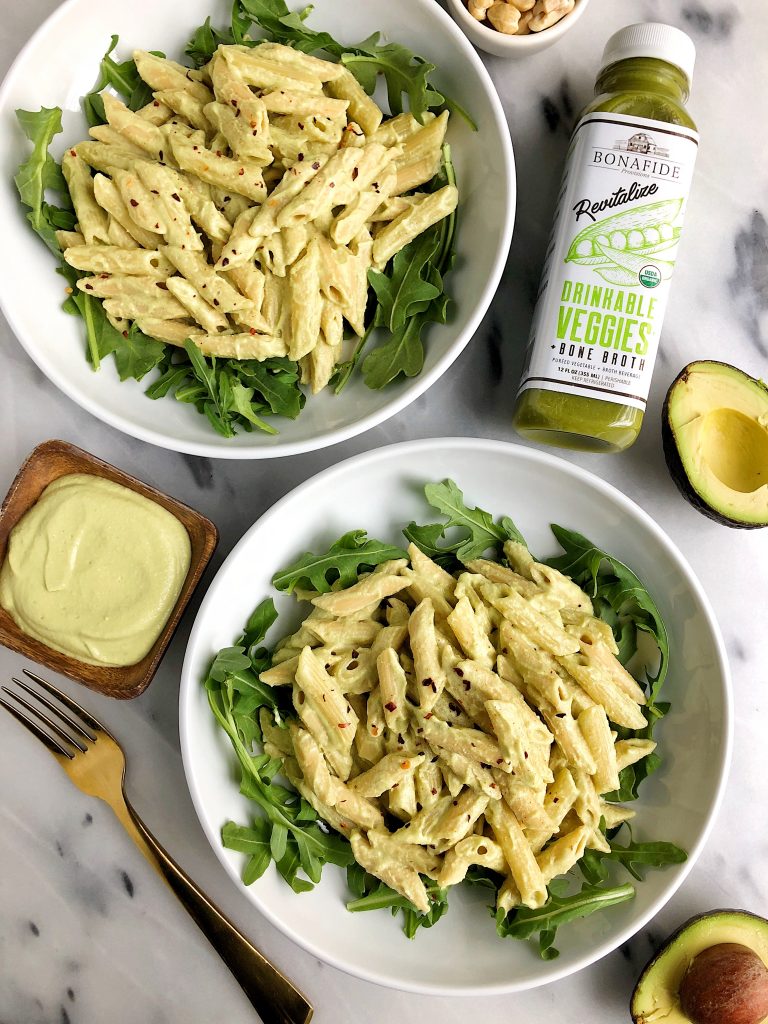 Print
Green Goddess Mac & Cheese
gluten-free, dairy-free and nut free-friendly
3/4 cup

raw cashews

3/4 cup

Bonafide Provisions Revitalize Drinkable Veggies

1/2

rip avocado

1/2 cup

unsweetened non-dairy milk (almond, oat, coconut, anything!)

3 tablespoons

nutritional yeast

1/2 teaspoon

black pepper

1/2 teaspoon

garlic powder

2

boxes gluten-free pasta of choice
Instructions
Soak the cashews in a bowl with boiling hot water
Prepare past according to package
While pasta cooks, begin making the Green Goddess sauce by adding the strained cashews, avocado, bone broth, non-dairy milk, nutritional yeast, black pepper and garlic together until creamy
Strain pasta once ready then add back to pot and mix well with sauce
*Will stay good in fridge for 5 days
xx, Rach
Thank you Bonafide Provisions for sponsoring this post! It means so much to me to work with brands I love and believe in.
SaveSaveSaveSave