Packing for Ezra: What to pack when you travel with for your 3 month old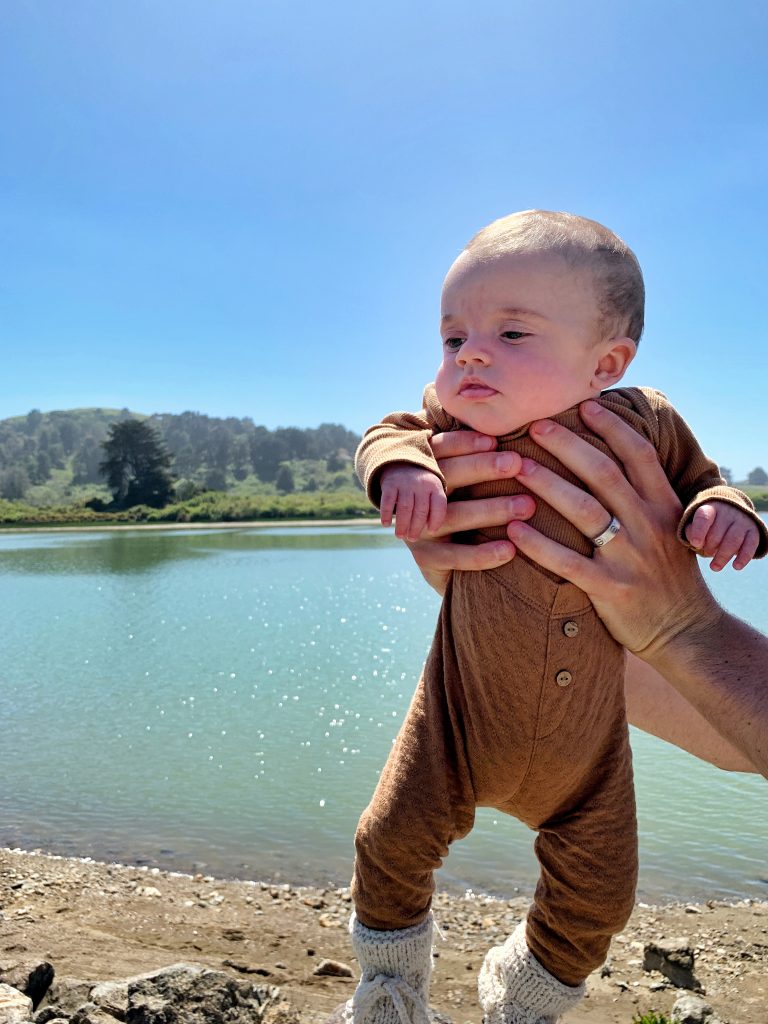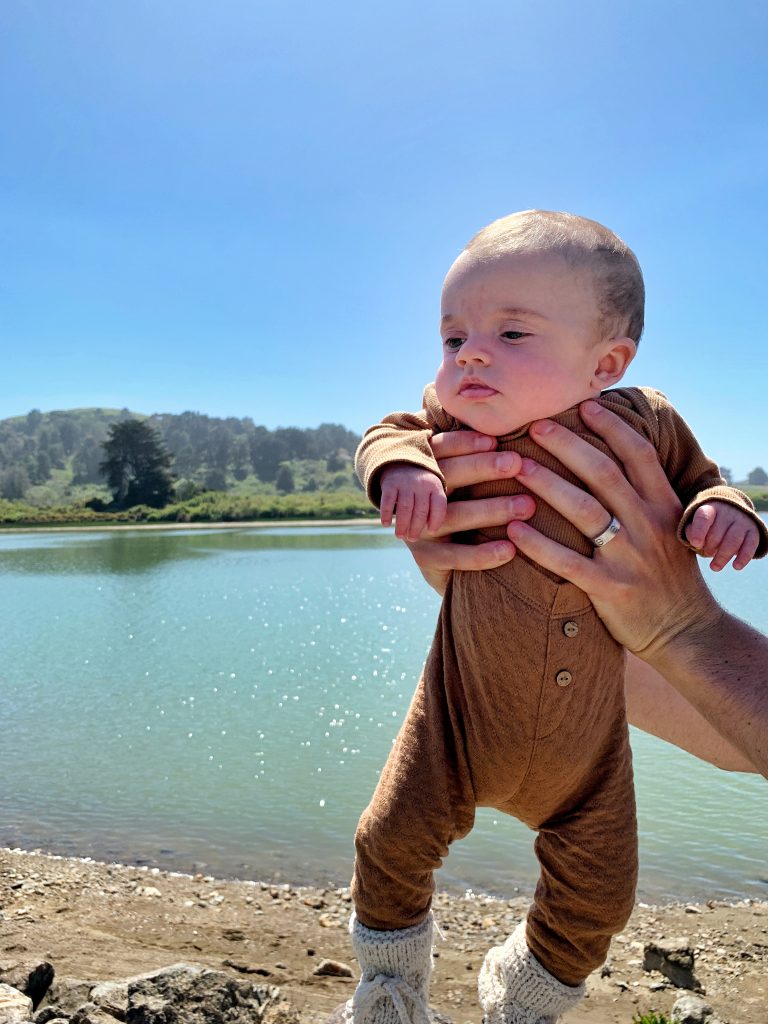 Traveling for the first time with Ezra sounded 100x more intimidating than it actually was.
I cannot tell you how many people told us we were crazy to bring him across the country when he is just shy of 3 months. But travel is a huge part of our lives both for pleasure and for work for me. Jordan and I love going away for long weekends and exploring new places. And now that we have Ez, we want him to be able to come with us as long as he can!
Was it safe to travel with a 3 month old?
Our doctor pretty much said he can start to travel whenever we wanted him to. But being that he was born premature and in the height of flu season, we waited until he was turning 3 months and spring was coming. This ended up being timed perfectly with my work trip out to SF with Majka, so we flew out a few days earlier to check out the Sonoma Coast.
I went into this trip pretty clueless and to be honest, I'm not much of a "google" person. I didn't look up what to bring for Ezra, just focused on what he uses here at home daily and packed it with us as you'll see in the list below after I share some tips for traveling with an infant. As always, these are just things that worked for us. I'm not an expert mama and still am learning every single day! Bring what works for your baby to make sure they are as comfortable and happy as possible.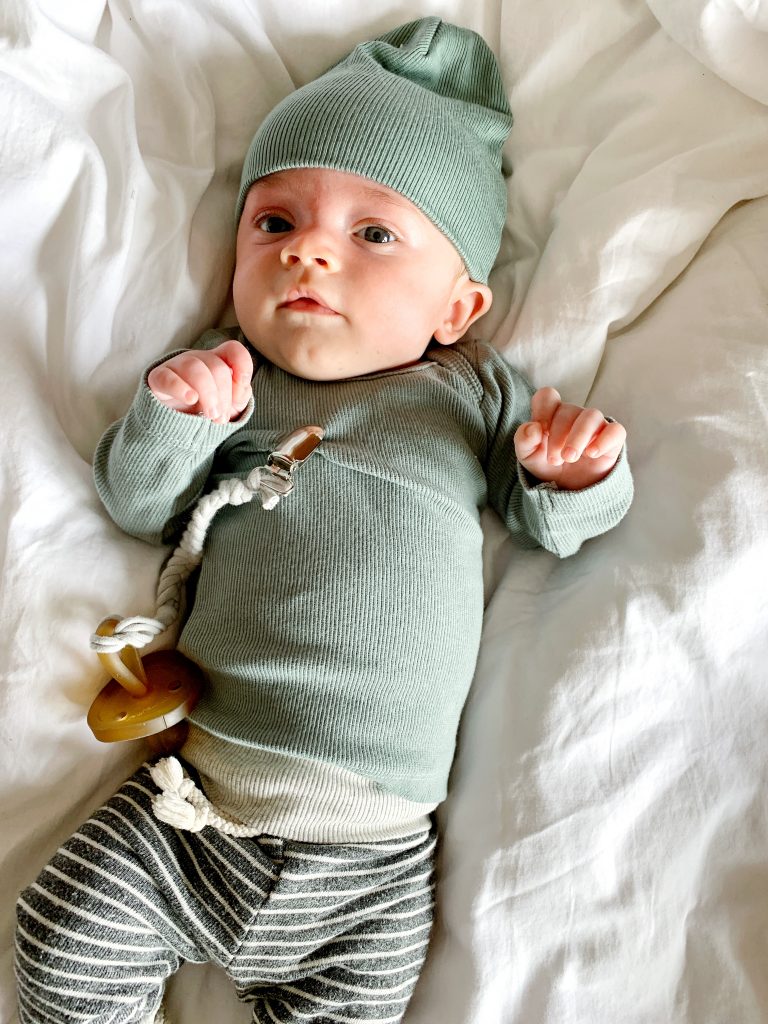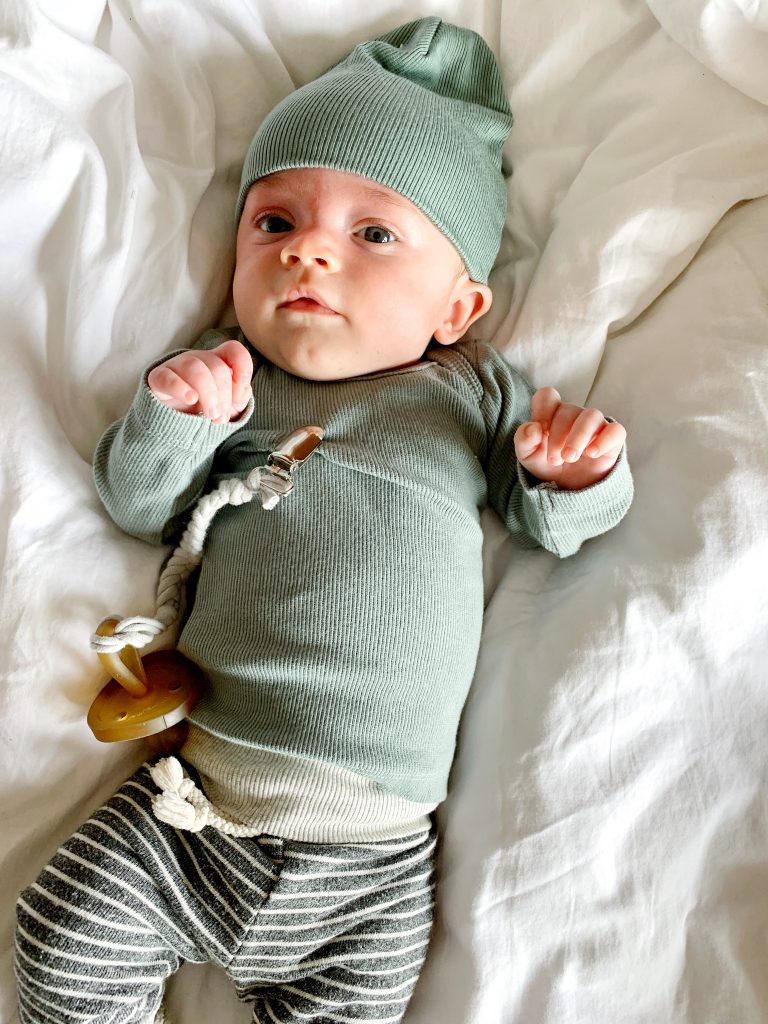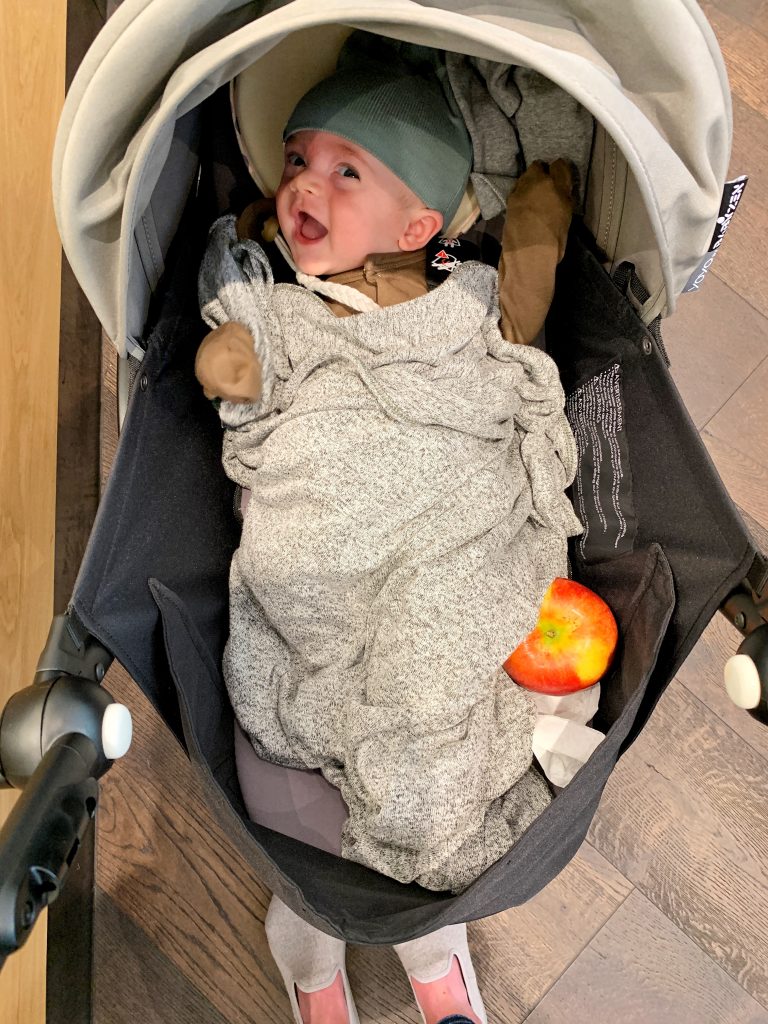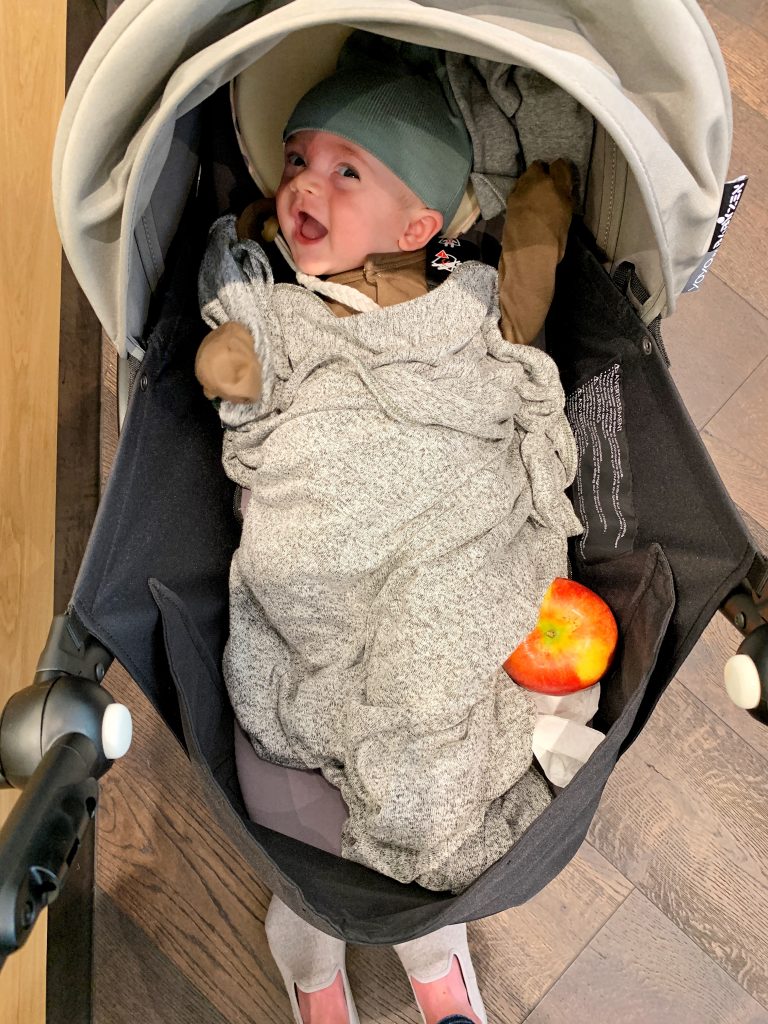 Tips for traveling with a baby:
Book morning flights: I'm not talking 6am (unless that is your thing) but a 9am or so flight worked really well for us. We were able to give Ezra a morning feeding around 6am before he left. And we know he is usually his happiest around this time too. His morning giggles and smiles made its way on to the plane and for a babe with colic, he was the MVP of that flight. Didn't make a peep the whole way and slept, ate and just chilled in our arms. It was the most relaxed I have felt in 3 months I said. On the way home, we booked at 2pm flight and since we were on PST and now EST, it got us home very late. This was pretty silly on our part and I have no idea why we booked it like that. Ezra did well on the flight but it was a bit more challenging than flying there during the morning. Plus getting home and settling in at 2am with a baby is not ideal. Especially if you are like me and can't sleep until you are unpacked.
Nurse/feed on take off + landing: just like how we are told to chew gum during this time, the babes need to suck too. When Ezra has more of a set feeding schedule in the future, I will definitely try to book flight times in the morning that are also close to feeding times so he will eat and my boobs will be full if I am still nursing. I waited until the pilot said "flight attendants please be seated for take off" and same for landing until I started nursing Ez. Don't want to risk your boobs not being full anymore if you are delayed a bit on the runway (thank you Emily for that tip!!).
Ask the hotel/accommodations what kind of crib they have: the first hotel we were at and a pack and play type of crib, which was great. I brought a few crib sized sheets and was able to fit it on there. Then the second hotel had a crib that freaked me out. It looked like a jail cell and was so old and beat up. I wasn't comfortable with Ez sleeping in there and felt he looked like a prisoner! So we resorted to him sharing our bed with us. Personal choice but next time I will definitely call ahead and see what the deal is.
Items to pack when traveling with a baby:
Car seat + car seat bag: if you plan on renting a car, this is a must. We have this car seat and since you need the base to be installed in order to lock it in, we packed the base with us. It was a pain getting in an out of Uber going to the airport but I let Jord handle that hassle, ha! We also used this bag and checked it with our luggage. It fits so much so we tossed in other things too.
Crib sheets: a must unless your baby sleeps with you! Pack enough sheets incase there is an accident.
Travel stroller: I pushed this purchase off for weeks. I didn't want to spend money on another stroller but after seeing how small this one is to pack, I couldn't not buy it. It is so compact that we even snuck it on our flight (oops sorry United). Ezra loved this stroller so much and since he sleeps well in a stroller, we used this 24/7. We also used the bassinet part to change Ezra in instead of using a changing table in a public bathroom. Just add the changing pad and you are set.
Baby carrier: if Ezra wasn't in car seat or stroller, he was in the carrier. I recommend bringing this on the plane too so you can carry your baby around sainted of holding the whole time. Ezra took a solid nap wearing this going to SF and since we didn't get him a seat, it was helpful to have this with us on airplane.
Changing pad: self explanatory but we have this one and it is the best and somewhat fashionable if you ask me!
Diaper bag: I used this backpack as both Ezra's diaper bag and my carry on. It is large and fits so much in it.
A few diapers + wipes: we brought enough wipes for the whole trip but we only packed a handful of diapers to last us for the flight. They are too bulky and take up way too much room to pack. We stopped at a store and purchased some on our way out to the hotel and used those. I highly recommend this. I also just ordered these diapers to try soon (very excited about them!).
Burp cloths: pack a million of these. We kept dropping them on the floor when feeding in public and they get so much dirtier than when you're at home.
2 outfits for each day + 4 hats + socks: and don't forget to leave one in the diaper bag because I didn't and then had to buy Ezra another outfit when he pooped all over himself. Then 20 minutes later pooped all over the new pants and was rocking the half naked look around SF.
2 pajamas for each night: we had a lot left over but the more the better. I also had him in PJs on the flight home and a jacket over them so he was easy to put to bed when we got home.
Blankets: since we didn't pack a play mat or anything, we figured a few blankets would be perfect. Use them in the stroller, car seat and whenever Ezra did tummy time in the hotel. These got dirty easily too and we went through 4 in 5 days.
Baby oil, soap + diaper cream: Ezra and I share soap and oils/lotions so this was easy (one perk of my skin being really sensitive). I kept things simple and did a shampoo that is also body wash for babies. Then used his typical diaper cream and baby oil.
Carry on luggage: all of Ezra's things fit into a small carry on bag but we did check it since we were already checking our luggage. Too much to carry already.
Nail clipper/file: especially if they grow like weeds like Ezra's nails.
Rattles + toys: only packed a few toys and embraced every moment since as Ez gets older, I am sure we will need to pack more and more toys and entertainment.
Travel pump: I packed this but didn't end up using it. I just nursed him the whole time but since I have a pump and it's easy to travel with (more info on that here), I decided to bring it just in case. Along with some bottles.
Pacifiers: Ezra isn't totally dependent on this (at least not yet) but we use it to soothe him and also when feeding when I pace his feedings a bit to help with sucking. Also comes in handy on airplane too. I packed a few of these (he uses 12 month old ones, he's nuts).
I am sure there are other things mamas bring for their bubs too but this did the trick for us on this trip. If I think of anything else we used, I will of course add!
Happy traveling friends.
xx, Rach