3-ingredient Peanut Butter Cookies made with all gluten-free, flour-free and healthy ingredients.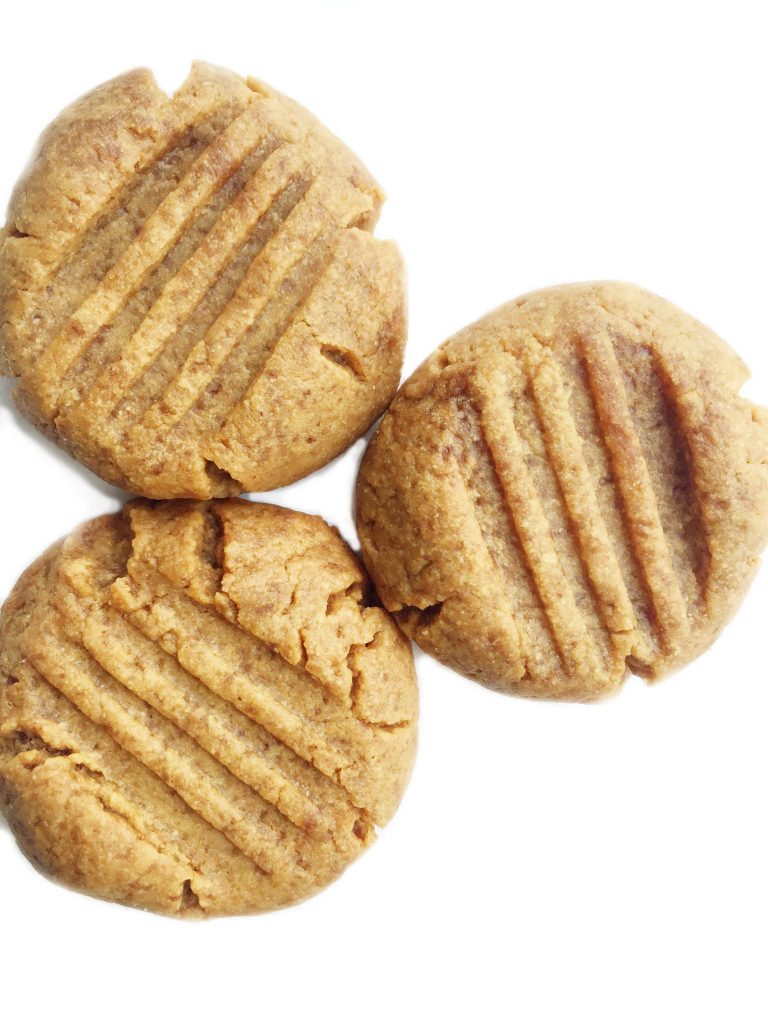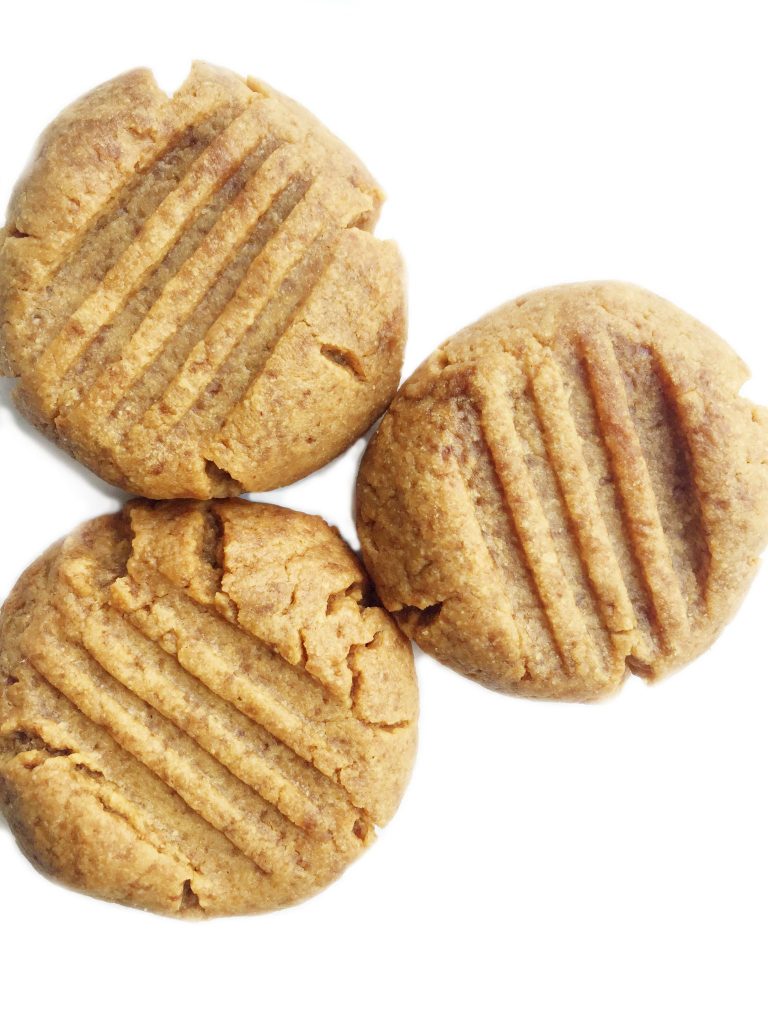 Um yes, this recipe has a total of 3 ingredients in it. It is that easy to make. Almost too easy to the point where it's dangerous since I have been wanting to make these everyday since I first took my first bite of one.
The other amazing part of these cookies is that they are gluten free, grain free & dairy free. You can also make them paleo by subbing creamy almond butter for peanut butter if you'd like.
These are the BEST healthy cookies ever. And they are so easy to bake.
So let's chat about how there are 3 ingredients into one peanut buttery, fudgey, delicious cookie. I am all about the easy, simple and quick recipes aka the lazy girl's guide to eating and baking. While I love spending time in my kitchen experimenting and making different things, I understand the the average person doesn't really get a thrill out of it like I do. Good-for-you and delicious food should be easy to prepare. It shouldn't come with more than 10 ingredients and it shouldn't take you hours to make. That's what going out to dinner is for. Save the gourmet fancy Soufflés for your next date night.
3-ingredient Peanut Butter Cookies is what you can make for a quick treat after a long ass day at work or when you are in a bind and need to bring a dessert to a friend's house. All you will need is peanut butter, an egg & coconut sugar.
So peanut butter, an egg and coconut sugar, that's all you need! Of course you can add some chocolate chips or vanilla extract or whatever else you'd like but these cookies are amazing just with these 3 ingredients. If you have some of my 3-ingredient Chocolate Chip Peanut Butter, you can absolutely use that as your peanut butter too.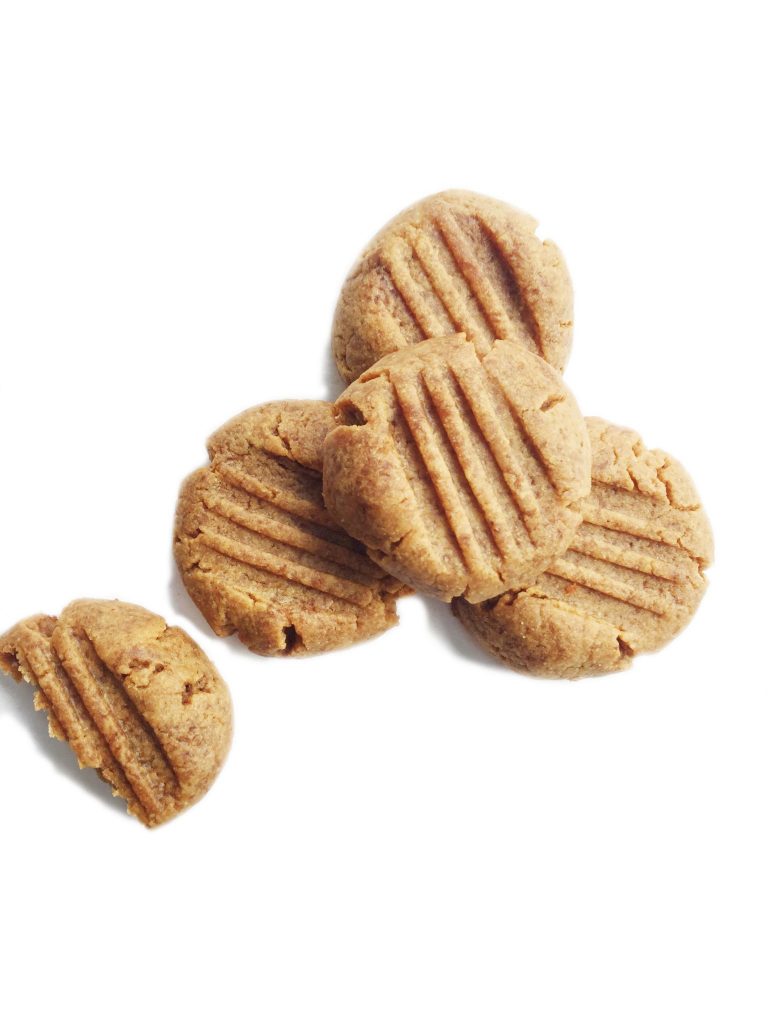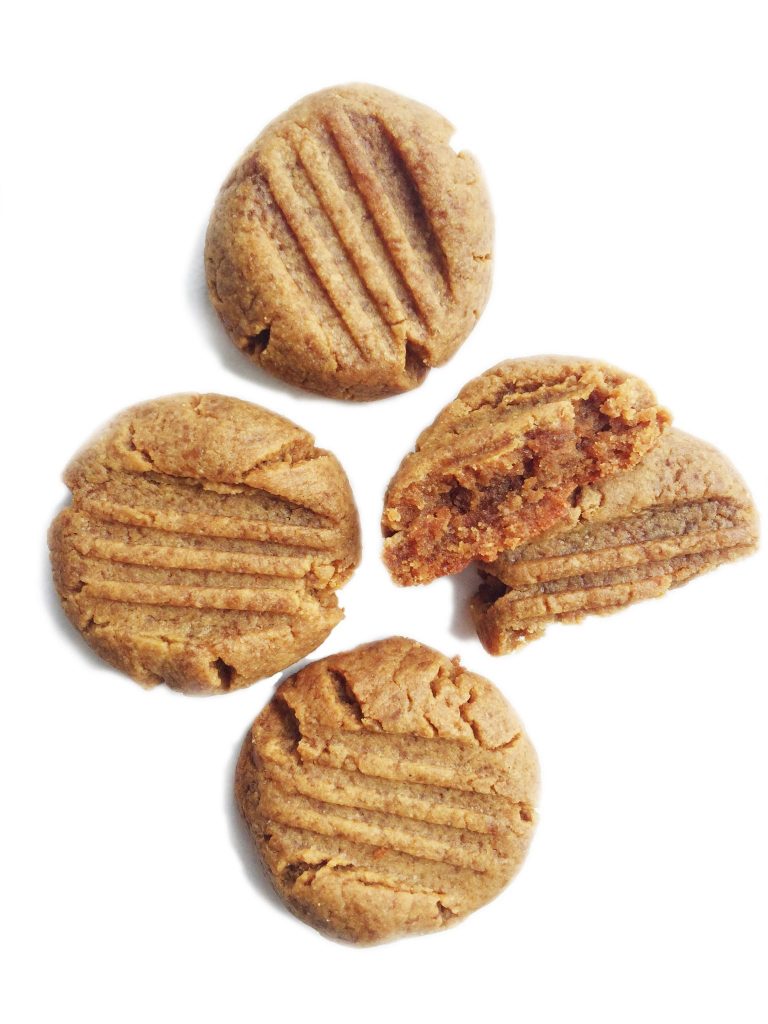 Print
3-ingredient Peanut Butter Cookies
The best healthy peanut butter cookies! Made with just 3 ingredients, these cookies are grain-free, gluten-free, dairy-free and ready in 10 minutes!
Prep Time:

5 mins

Cook Time:

10 mins

Total Time:

15 mins
Instructions
Preheat your oven to 325 degrees & line cookie sheet with parchment paper and spray well
Mix all ingredients together well
Using a tablespoon & your hand, place balls of dough on top cookie sheet
Using a fork, press down on the ball so it flattens slightly
Bake in oven for 10-12 minutes or until ready
Feel free to add your favorite chocolate chips or nuts in the cookies too!
Notes
*Store in airtight container for 5 days. I also keep mine in the freezer 🙂
Author:
Category:

gluten free, dairy free

Cuisine:

dessert, snack