Carpenter Crew Photo Shoot + Our Crazy Cozy Bed with all the things Boll & Branch
You can shop my hand selected Boll & Branch picks here, and use my exclusive code RACHL15 for 15% off on the site.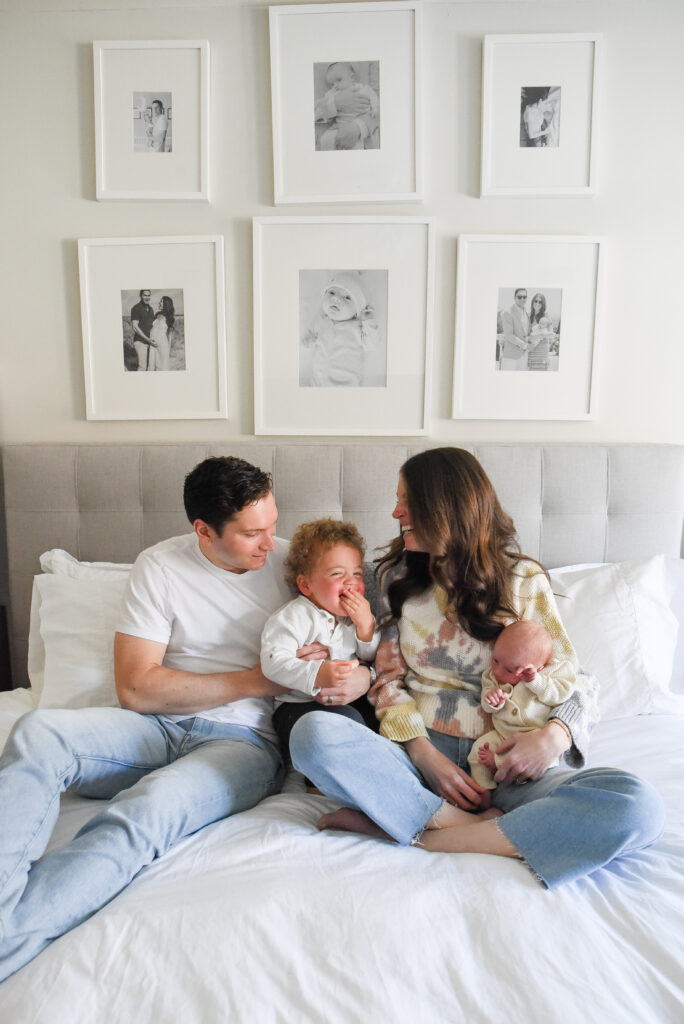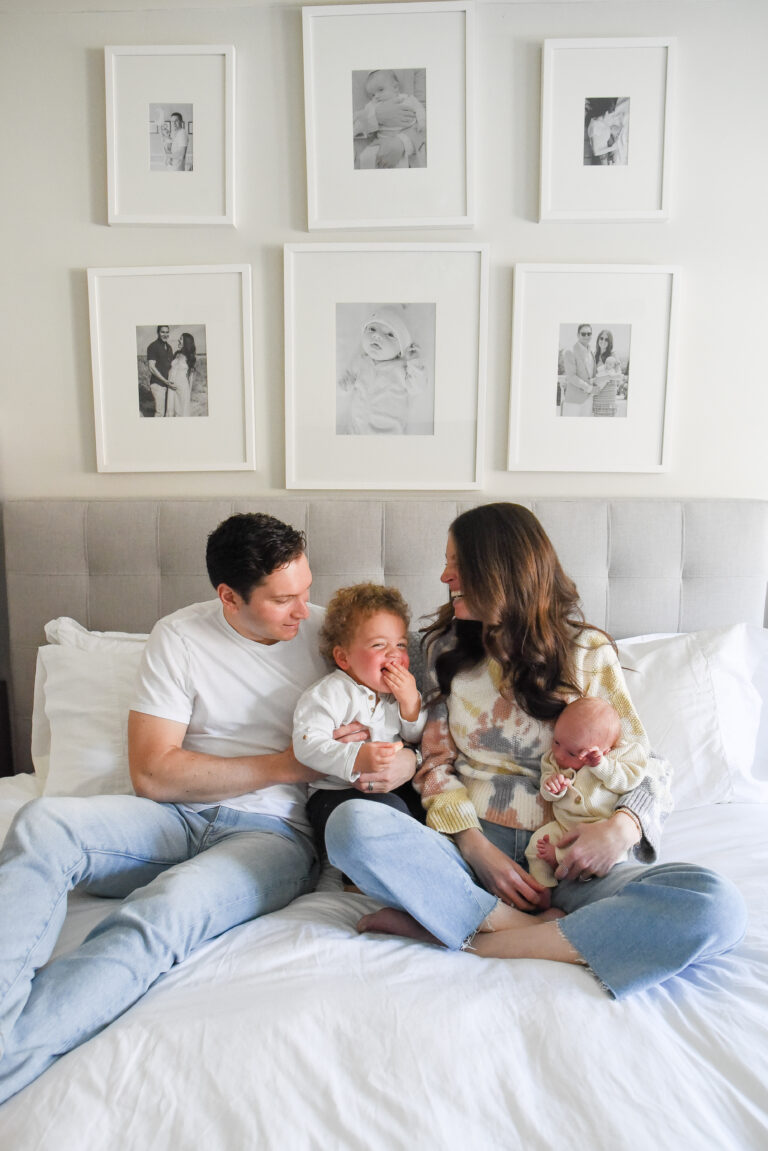 Hello from the Carpenter crew party of 4 everybody!!
We had our first family photoshoot the other week and it may have been the most chaotic shoot ever trying to photograph a newborn and a toddler. But holy beep did Jennifer Fox nail these photos! My heart is so full just looking at these and I am so excited to finally share them with you guys. And to also chat all things BEDDING!
Now let's get one thing straight over here…our bed is my happy place.
And I may be biased… but it is the coziest bed in the world.
It has also turned into a sacred spot in our apartment for Jord, Ezra and Brody and I to hang in. And that is pretty much all who is allowed near it because I am a crazy person who doesn't allow anyone to touch my bed because of germs. We never wear clothes in bed that were worn outside (one of my biggest pet peeves ever!). Fresh out of the washing machine clothes + pajamas only. Please and thank you.
…And don't even get me started how people in movies in TV shows wear shoes in bed. I cringe every single time I see it – oh my gosh.
I am also 100000% that person who looks forward to going to sleep from the moment I get out of bed in the morning. Especially now at night with a newborn, we are up every couple hours taking care of Brody; so the coziness needs to be top notch, always guys. For years now we have been sleeping on our Boll & Branch bedding and I truly wouldn't have it any other way. They deserve a 10/10 in terms of comfort, quality and they just look so crisp and perfect on our bed.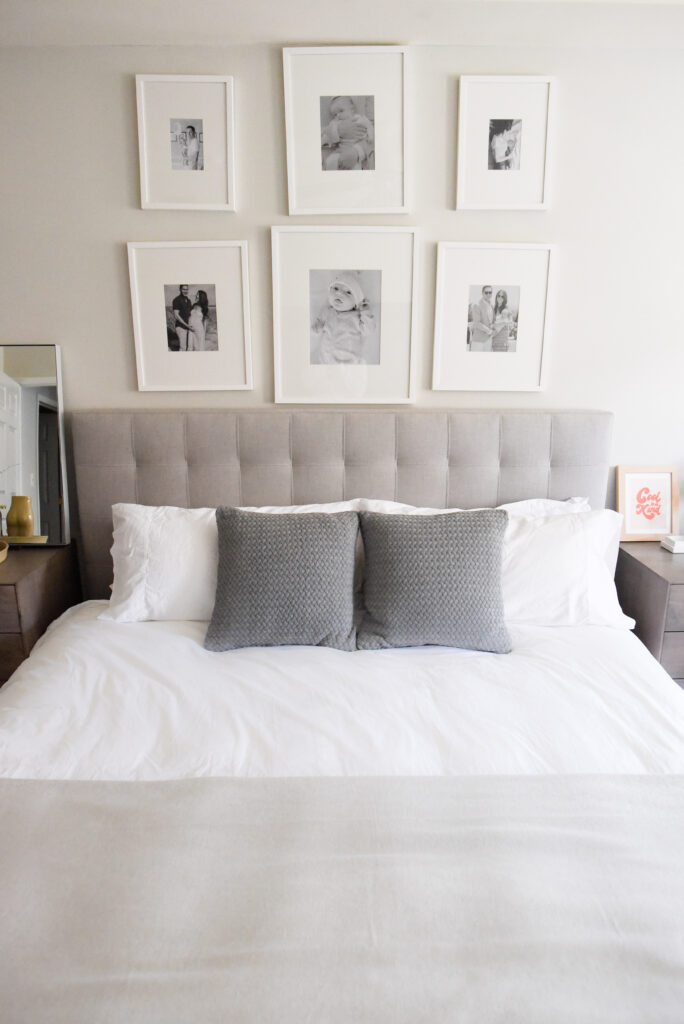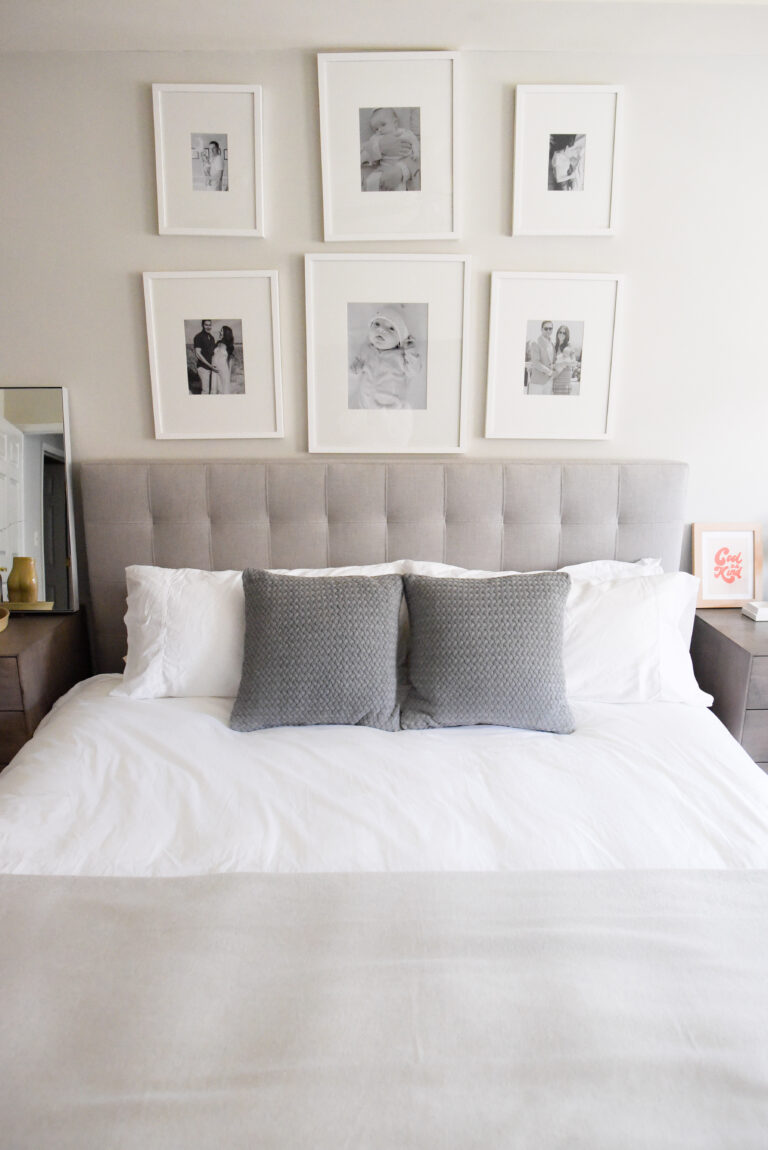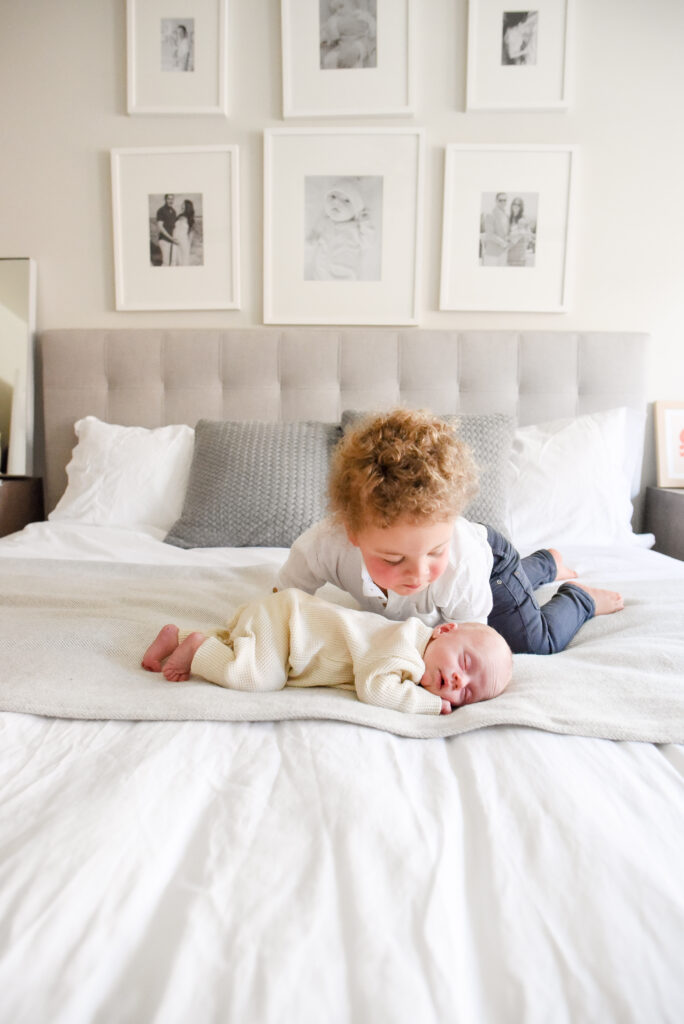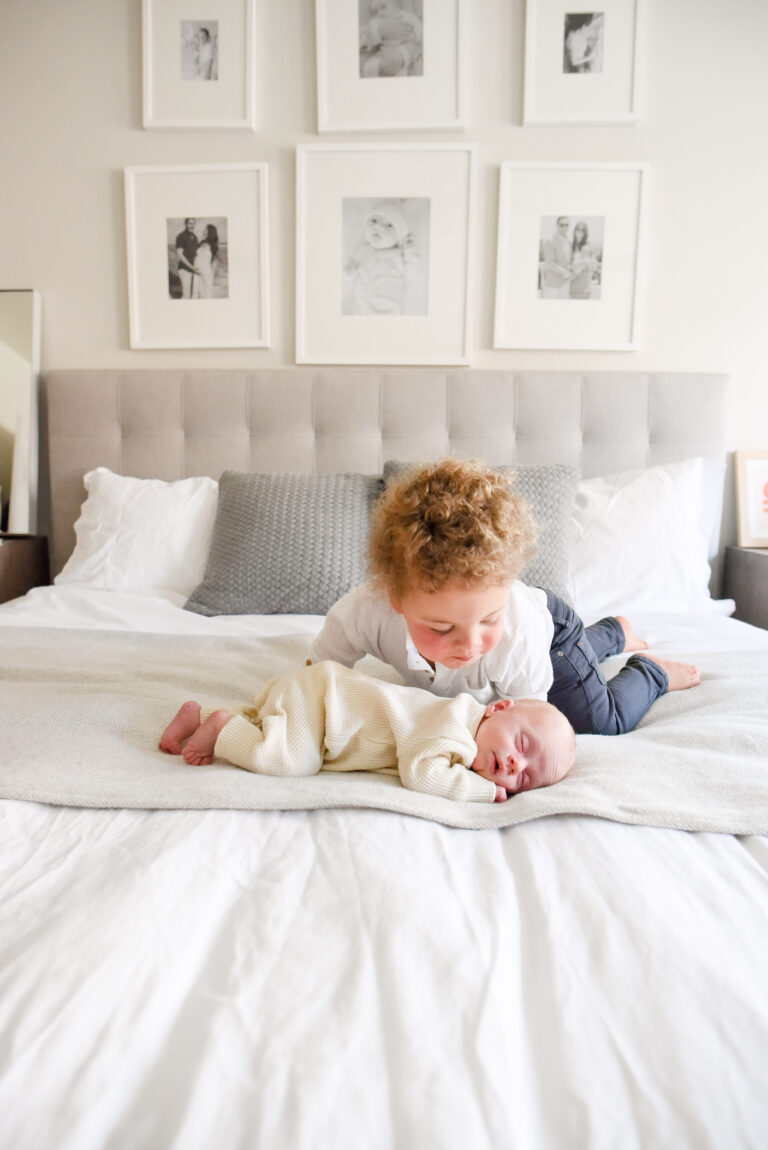 The rundown on Boll & Branch:
Boll & Branch is the MVP of bedding guys. Everything on our bed is Boll & Branch – the organic sheets, duvet cover, pillow shams, throw pillows you name it! They design chemical-free products that are comfy, cozy and game changing to sleep on.
Sounds crazy, but you don't know what chemicals other companies use. You can trust that Boll & Branch uses top-quality materials and zero toxins, chlorine or formaldehyde in their sheet making process AND they are the first Fair Trade Certified manufacturer of 100% organic cotton linens, which is pretty darn cool.
The quality of Boll & Branch is something we all need to take a moment to acknowledge. Their bedding isn't something you buy and then sleep on for a year and immediately have to buy new stuff because it is worn out. They are designed to last a lifetime and they get better with every single wash. We have had the same set of their Signature Sheets for 5 years now-ay before I even partnered with them (so you can imagine how cool it is to be doing so now!). And that set is still one of the sets we sleep on every other week (we change our sheets every week or so!).
What I personally love about Boll & Branch besides the obvious comfort and quality is also the style. They make simple and timeless products that you can mix and match however you want. I'm all about a minimal look when it comes to our bed and I love love love the crisp white bed look that we have had going on for forever.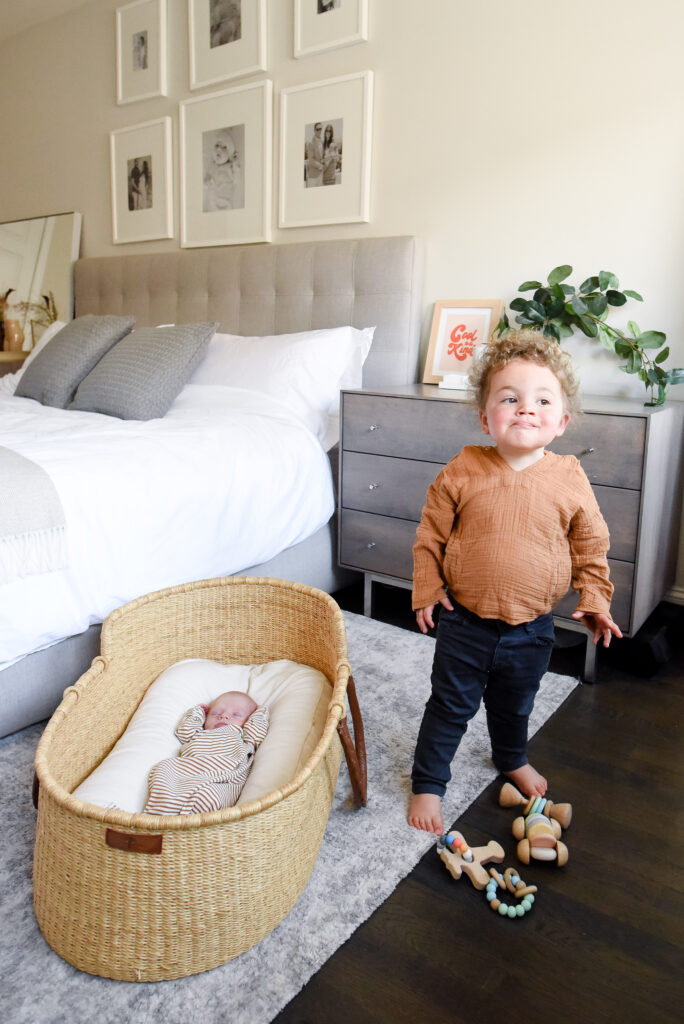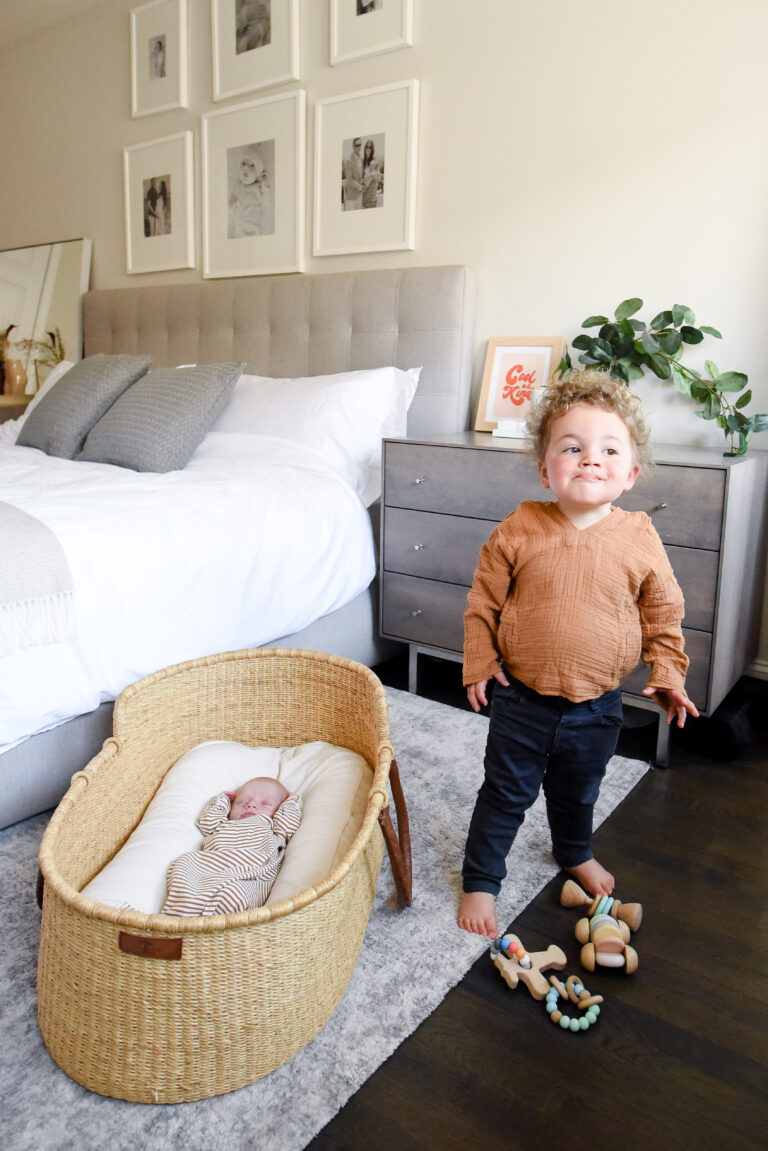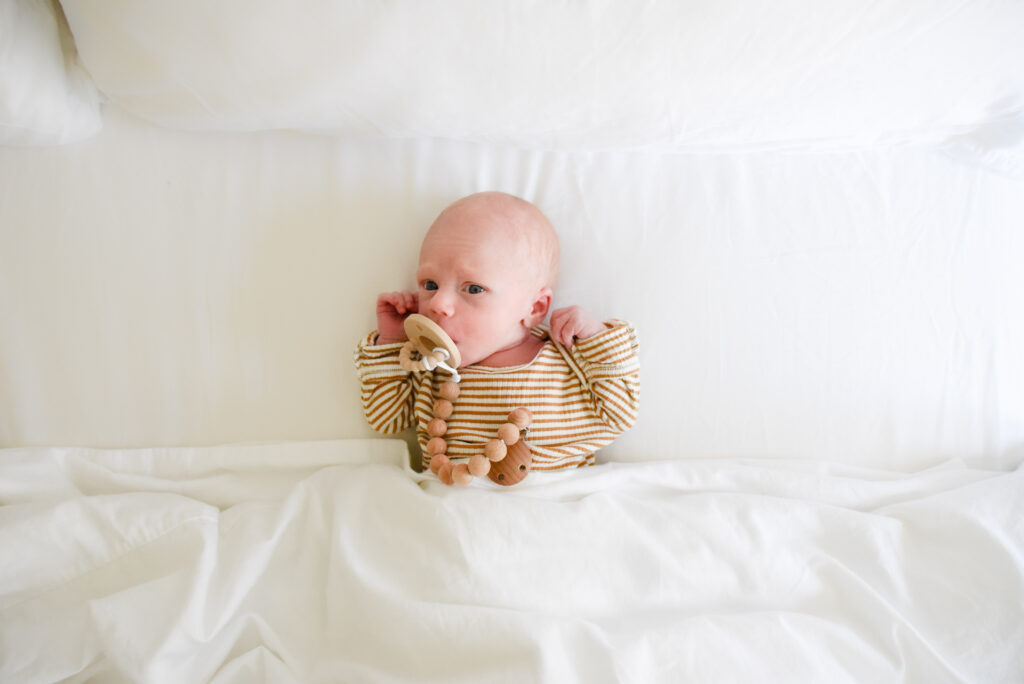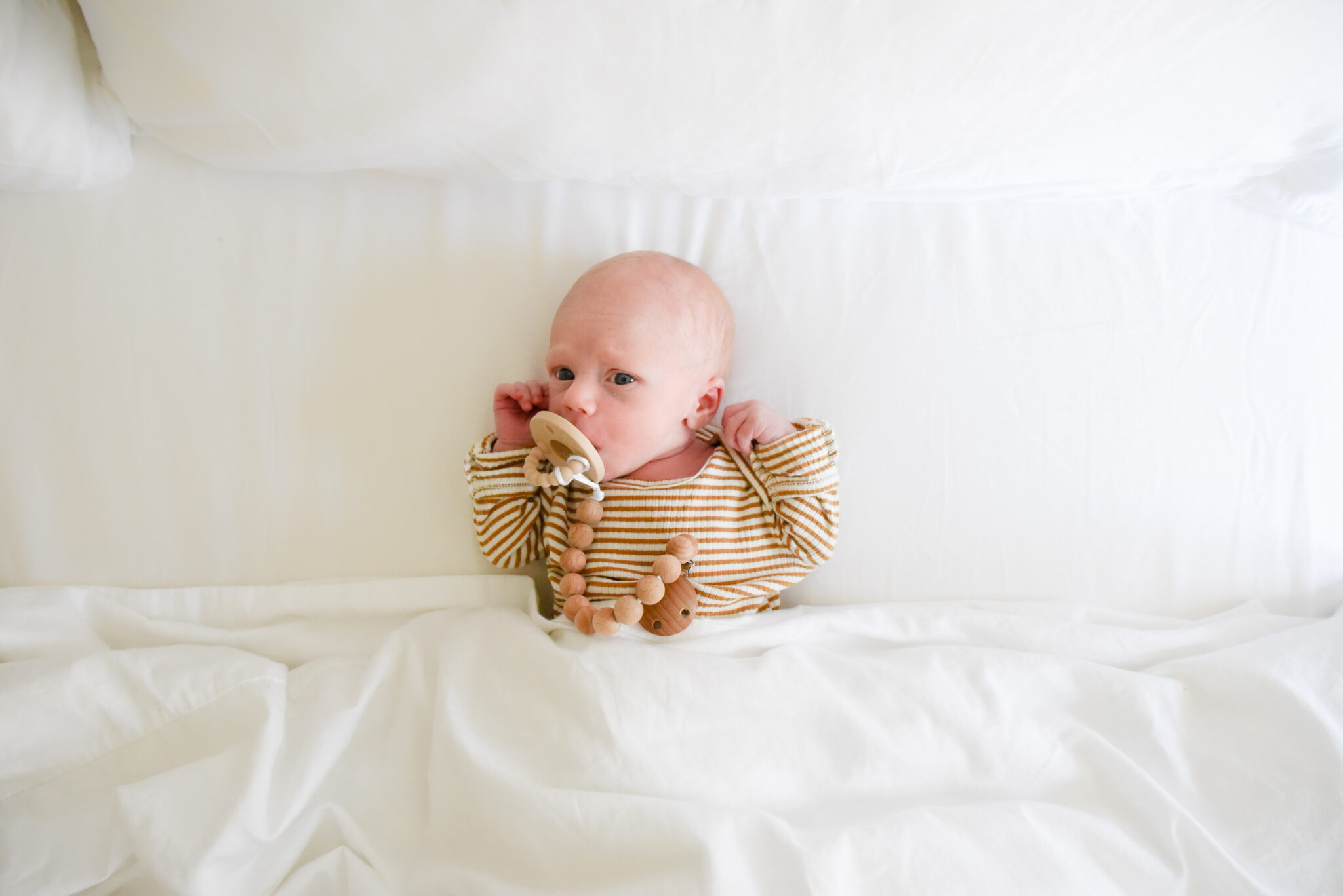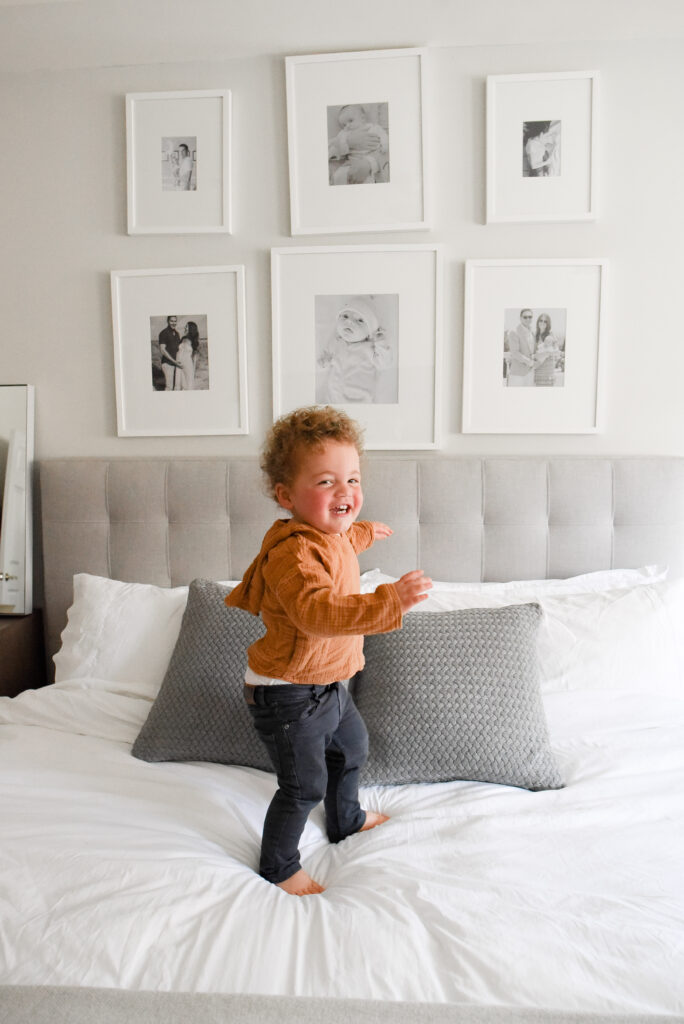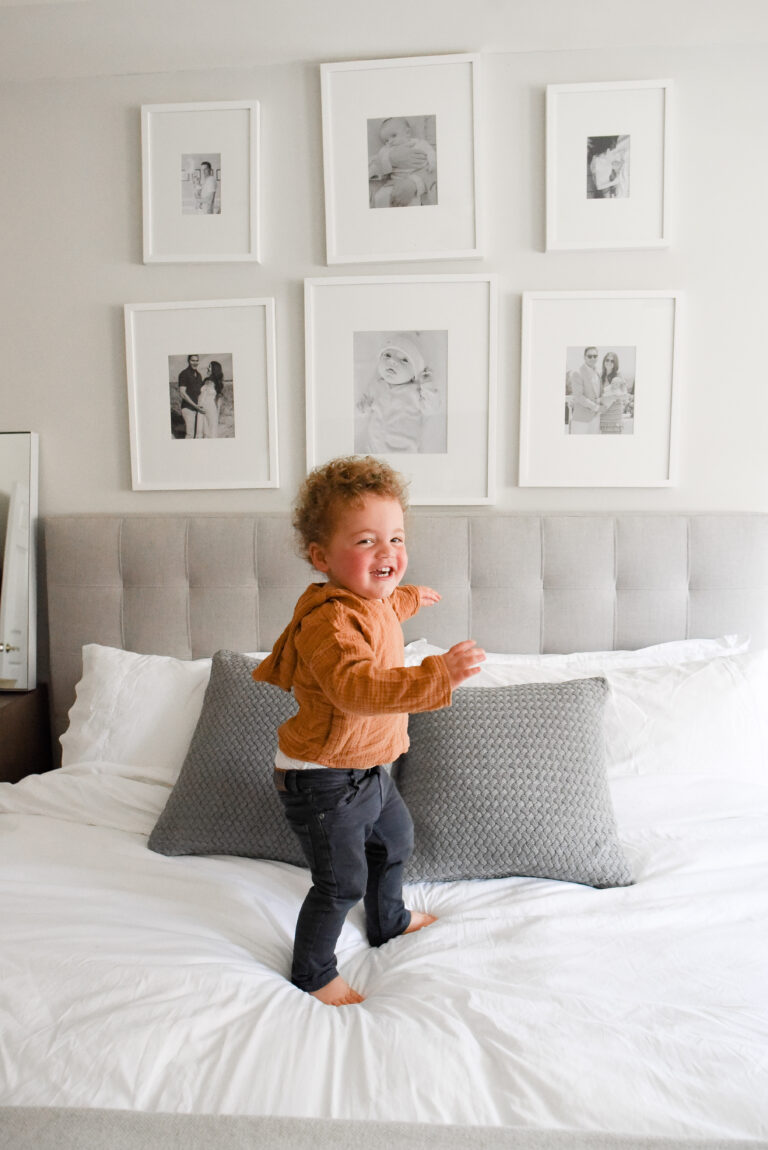 Why the beep I love the Signature Sheet Set so much:
So if there is one thing from Boll & Branch you order – it a million % should be the Signature Sheet Set guys. It is their best-selling product and that is for good reason.
The signature sheet set is 100% organic cotton and by far the softest set of sheets imaginable. They wear well, you will have them for forever and if you want to create the coziest bed in the world – they are a must. The sheets even get softer as you wash them, which sounds crazy – but they do (unlike most things when the more you wash them).
Right now you can get 15% off your Boll & Branch order with my code RACHL15. It is the *best* deal they have going on right now so RUN (don't walk) and stock up on everything you can! They feel like straight up luxurious sheets and that is because they are. Also if you are creating a wedding registry – definitely include them on there.
What is on our bed from Boll & Branch:
Signature Hemmed Sheet Set – we have this in white and they come in so many different colors too.
Signature Hemmed Duvet Set – we have this in white as well!
Sweater Knit Decorative Throw Pillow Cover – ours are the heathered grey for a little contrast on the bed.
Cable Knit Throw Blanket – this is in our living room technically but it is the best!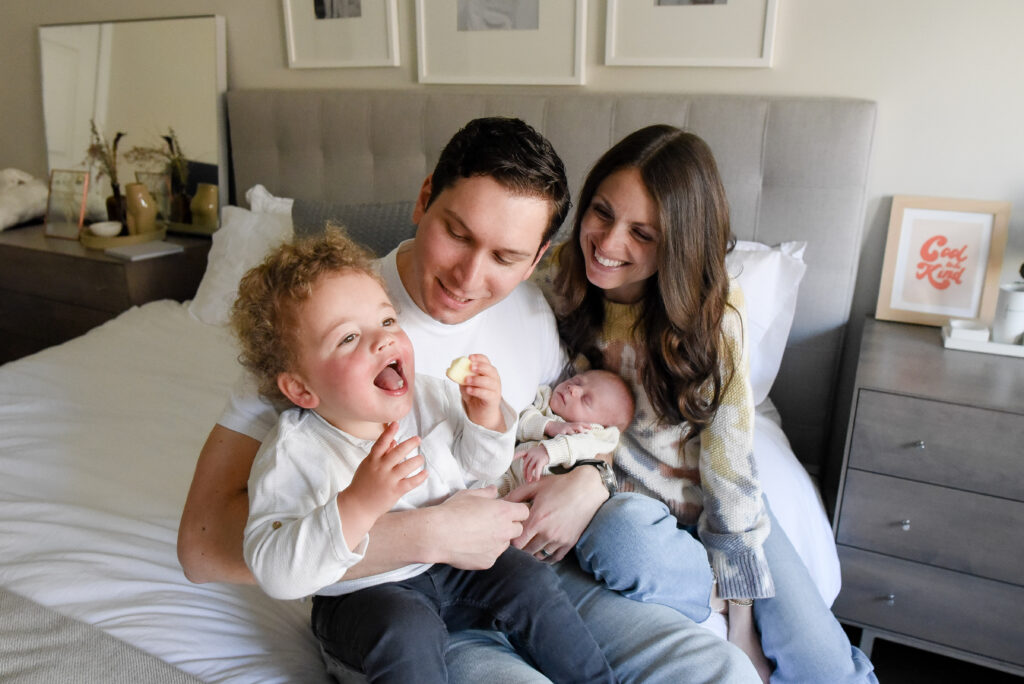 xx, Rach
You can shop my hand selected Boll & Branch picks here, and use my exclusive code RACHL15 for 15% off on the site.